Driving traffic to your site relies heavily on the effectiveness of your content. In order for people to click on your pages in a search result, they have to rank high enough to be seen by users. Learn how to write SEO optimized blog posts to increase the traffic your site generates.
What is SEO content writing?
The difference between publishing SEO content and a typical journalist-styled article is that SEO content is created to rank in the search engines and has a call to action.
SEO content should play a specific role in your sales funnel. There should be a conversion objective for each article you publish that targets a specific keyword. That's one advantage of having an SEO company in Toronto in your corner to help with content creation.
For example, if you're explaining SEO to a beginner, they may not be ready to jump into a regular monthly investment after just learning about what SEO is for the first time.
The call to action from an explainer article would be to ask the visitor to read an article that is positioned deeper in the sales funnel.
For instance, an article on The 10 Greatest Benefits of SEO would bring that reader another step closer to wanting to invest in SEO after reading the positive effect it has on a website and ultimately a business.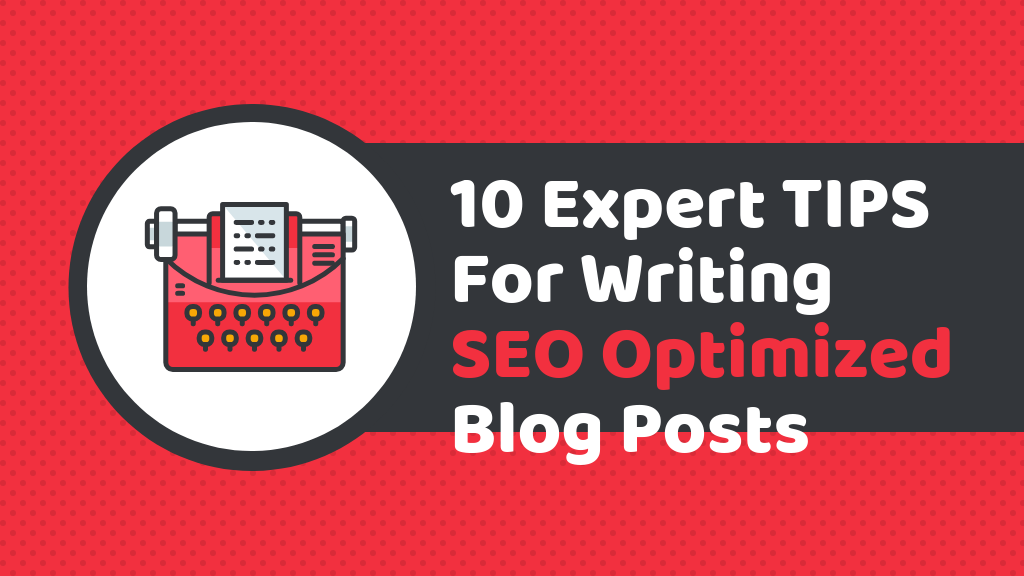 Here are 10 expert tips for writing SEO optimized blog posts that rank well and convert readers with a call to action.
Reverse roles with your audience
Use Google to suggest keywords
Analyze search term metrics
Visit sites where your audience hangs out
Create a scannable outline
Write at a 9th-grade reading level
Use the inverted pyramid style of writing
Optimize blog posts for a target keyword
Leave a call to action
Drive traffic to newly published pages
Reverse roles with your audience
Every great article begins with extensive keyword research. The first step to hashing out an outline is to think of the needs of your audience and what they want to read about.
Brainstorm the search terms that your audience would type into a search.
When you have a few good keywords, you will want to dive deeper into the related topics of that keyword to create depth in your content.
You can use your head for this one as well, but what will help create a more detailed strategy will be the use of a few tools.
Use Google to suggest keywords
Based on the results of your list, type them into Google and take a look at a number of different places on the page such as:
Google autosuggest;

the people also ask box;

the featured snippet;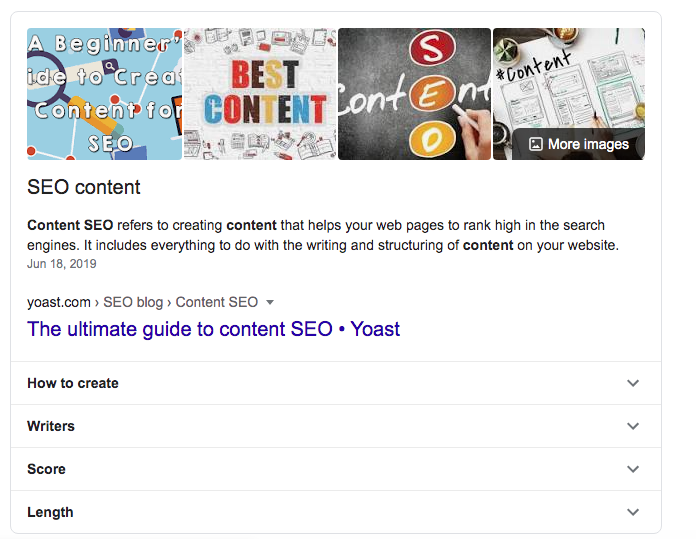 and the related searches box at the bottom of the page.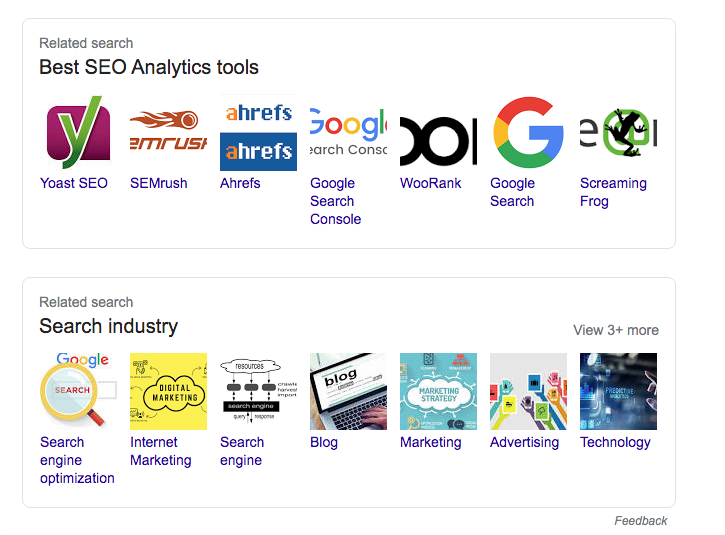 The words and phrases you find in all of these parts of the SERP are popular search terms that are repeatedly searched on Google.
Add the most appropriate results to your list.
If it's necessary you can go a few levels deeper by typing in the new results in a search and see what different terms are generated.
Analyze search term metrics
As a precursor to writing SEO-optimized blog posts, it's worthwhile to run a keyword report to get an idea of the competition, traffic and some keyword suggestions.
There are dozens of keyword tools available to choose from but the most popular publicly available would be Moz or SEMRush.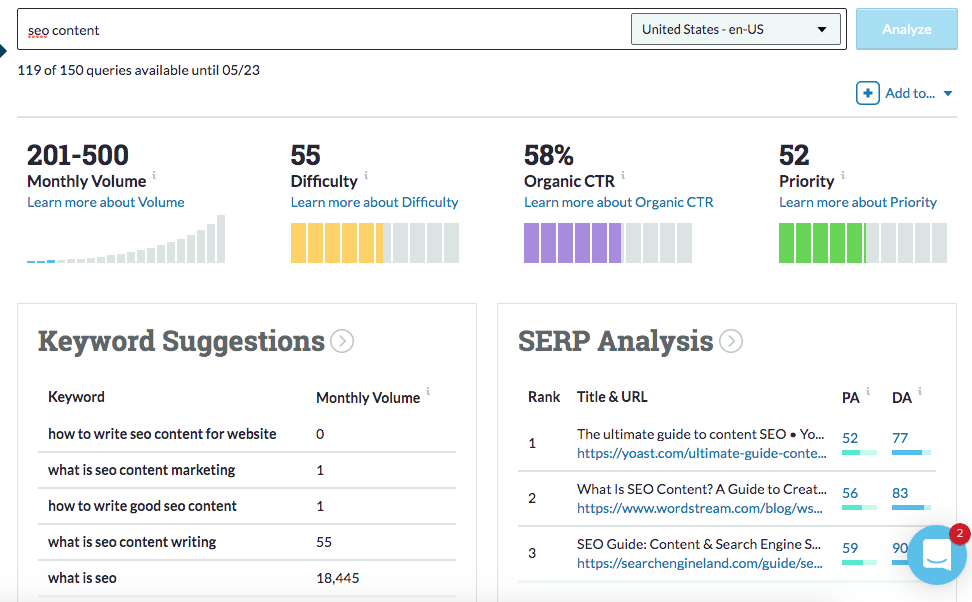 Make sure your keyword has a minimum level of search traffic that matches your overall strategy. You don't want to target a keyword that gets zero searches a month.
Take note of other search terms suggestions that would fit nicely in your article.
Choose a few terms to target that are essentially variations of your target keyword.
Make it a point to use them in your content and subtitles to contribute to optimizing your page.
Visit sites where your audience hangs out
Part of a good research strategy is to find niche forums, social media groups and places your audience hangs out to discuss your keyword topic.
Quora gets a lot of traffic on a monthly basis and by scanning through questions you can get an idea of the most commonly asked questions and the terminology people are using while discussing your topic.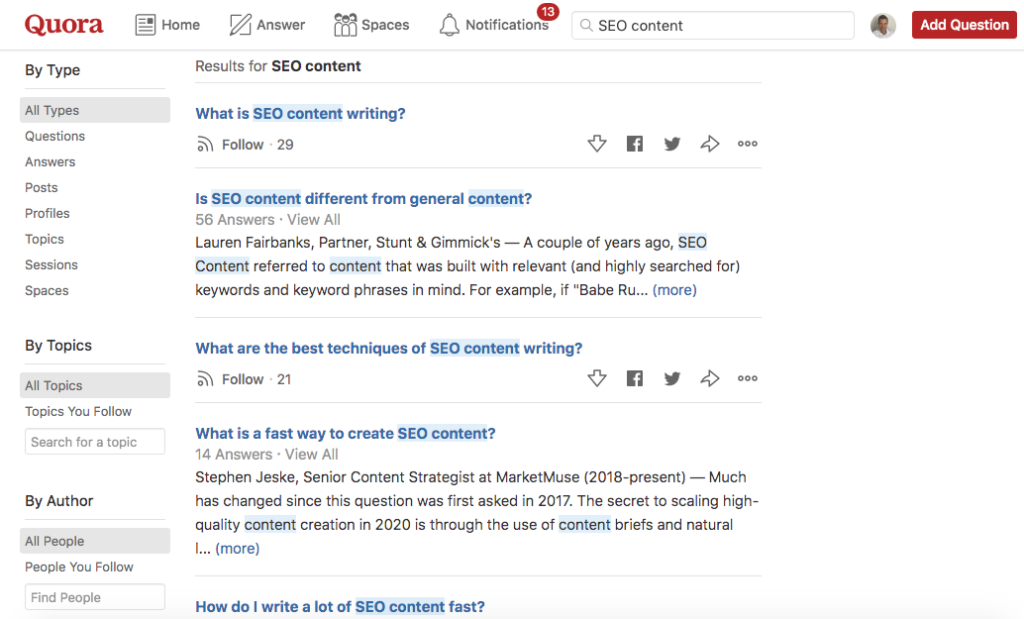 One of the biggest groups for finding a lot of relevant Q & A's is Reddit. Simply type your keyword in Reddit to get a list of the discussion groups you can join.
The culture here typically has a low tolerance for self-promotion so keep that in mind if you're engaging in any discussions.
The goal is to gather as much information about your topic, what's trending and what people are most commonly talking about.
Create a "scannable" outline
Most people who read articles online will scan through the article to see if they are even interested in the content on the page.
Create an outline consisting of subtitles to serve as the skeleton of your article.
The outline should summarize the story of your writing with as much descriptive detail as possible.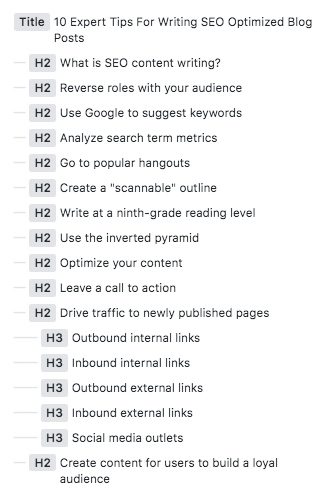 A solid outline creates an easy-to-follow guide for writing your article. Each segment is already laid out so you merely are filling in the blanks between your subtitles.
Write at a 9th-grade reading level
Write in a conversational tone that is easily understood by readers of all ages.
Approximately 50% of the US population reads at a basic or below basic level. Make your content extremely easy to understand by avoiding technical jargon and complicated words.
By making your content more difficult to read you are essentially losing half of your readers.
You can use the Fleishman score to determine how easy to read your article actually is. The Yoast plugin offers this feature.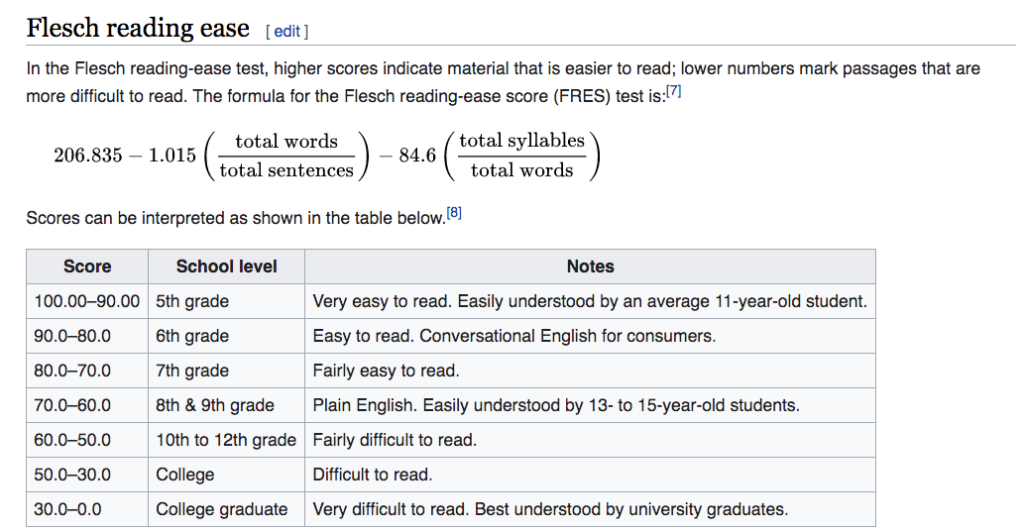 Use the inverted pyramid style of writing
When journalists write they use a style of writing that is known as the inverted pyramid. This style of writing gives readers what they need to know at the beginning of the article and what is nice to know in the latter part of the article. This is a sweet little undervalued pearl of wisdom found within the many online marketing tactics you need to employ.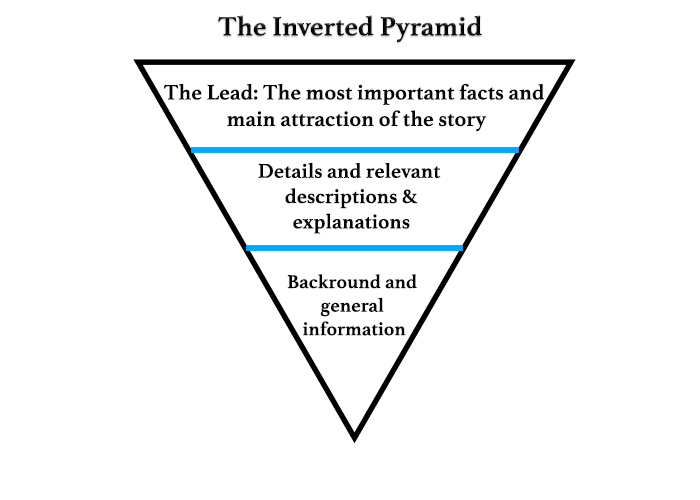 This may sound counterintuitive to those who appreciate a nice build-up. The logic behind it is that people are impatient and if you want to rope them in immediately, give them what they need to know regarding their query.
Be the last destination in their search. If they are interested in secondary details, history and other useful facts you have added, they will read on.
This style of writing insures you don't lose your visitor to another site.
Optimize blog posts for a target keyword
It can be argued that if you've explained your topic extremely well that Google will automatically understand what keywords best represent your article.
However, the strategic placement of keywords will emphasize the target keyword in which your article should rank and improve your on-page SEO.
Make sure you include your keyword in your title, URL and make sure it occurs at least a few times within your content.
Use your keyword within the first paragraph (or 100 words).
Enhance your optimization by adding the keyword to the image alt tags.
Include variations of your keyword in your subtitles and text.
Leave a call to action
Readers need to be told what to do upon completing an article. What may seem obvious to you may not be as obvious to someone who is visiting your site for the first time.
Your call to action should move your reader further along the sales funnel. If it's a new visitors reading a basic introductory article about your business, recommend another article on your site that builds more awareness of the benefits of your product or service.
If it's an advanced article, leave a link to a service page or contact page to set up an appointment or phone call.
Leave a call to action based on what stage of the funnel your article represents.
Drive traffic to newly published pages
Even the best content in the world needs a little help in being found. You can give your pages the help it needs by driving traffic through an internal and external linking strategy as well as all social media outlets available.
Outbound internal links
Good on-page SEO means incorporating a few internal links. Include outbound links to related content. Link to some articles you've previously written to enhance the reader's understanding of your topic.
Inbound internal links
Search engines rely on internal links (and your sitemap) to find new content. To get your page indexed quickly, add a few links from related articles you've previously published. Those inbound links will allow search bots to find your new content.
Internal links also bring readers to your newly published page, which promotes a higher click-through rate within your website.
Outbound external links
It's considered best practice to reference authority sites from within your SEO-optimized blog posts. It adds credibility to your pages and shows Google that your page is truly serving your user's needs.
Although it may be an SEO tactic, choose your outbound links wisely to send visitors to quality sites that will indeed enhance their user experience.
Inbound external links
Backlinks are a major consideration when it comes to ranking. Choose the most appropriate backlinking strategy that suits your goal.
If you're attempting to rank locally you may need to lean heavily on the local link building tactics to create the most relevance for your page.
Social media outlets
Always post your content to every social media profile you've created. Posting over a long period of time builds an audience that provides a quick solution for getting your pages noticed and your content read.
Drive traffic to your page by leaving a call to action on every post that links to your site. Don't forget to ask people to share with their network to get your content in front of as many eyes as possible.
Create content for users to build a loyal audience
Many mistake the purpose of SEO optimized blog posts as content that is created solely for ranking purposes.
This may have been true in a time when Google was less capable of determining the value your content holds for readers.
Create your content for users and not search engines.
The more you hold the attention of a reader and satisfy their search intent, the better your page will perform.
There is a close correlation with the quality of content and a first-page ranking. The biggest ranking factor is typically seen as the ability to satisfy user intent.
Make it your priority to write content that specifically tackles a specific search query from a user.
Combine the technical aspects of writing SEO content with a focused strategy to satisfy search intent and enjoy the fruits of a first-page ranking.
Related reading: