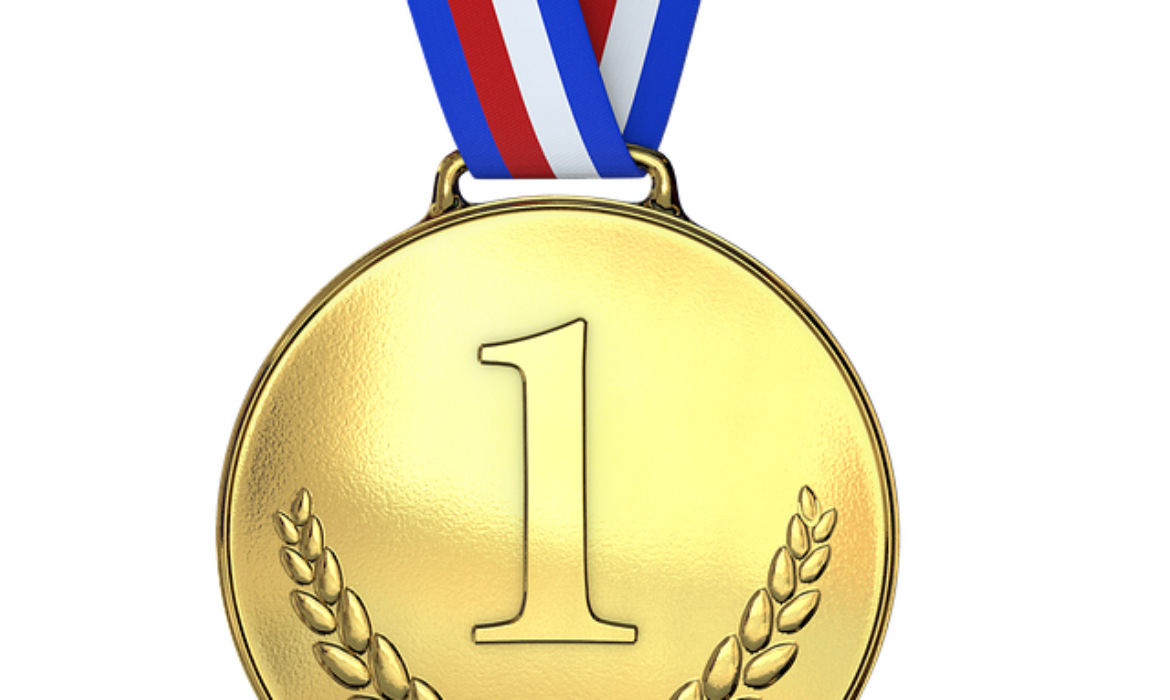 Well, it's not a huge surprise but it is quite pleasant to see reports come out like this. According to "The Business Research Company" Digital Ducats inc. (That's us) is among the top global SEO freelancer companies. This wonderful mention was after a study was conducted that included 8 other countries.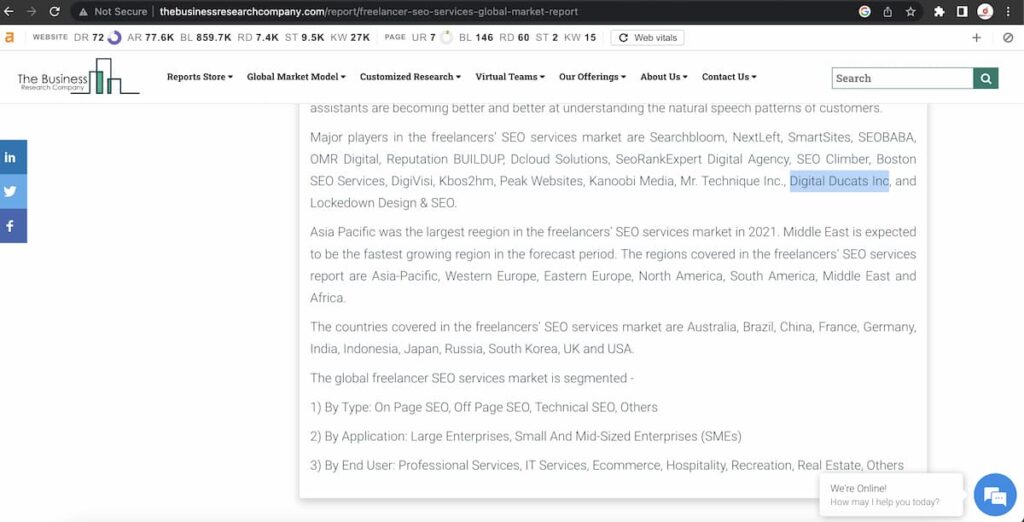 While this may seem like a lucky shot, or perhaps a fluke in the minds of all haters, this article was posted after another of its kind was published in February 2022 by the Report Linker! The same was noted in both reports. Digital Ducats Inc is the BEST SEO COMPANY IN THE WORLD!
Ok, no, they didn't say that.
But we are considered among the best Global Freelancer SEOs in the world. When I say "we" I really mean "Me" but I do have a team to thank as well that helps me with my day-to-day operations.
Here is the article published earlier this year in February 2022: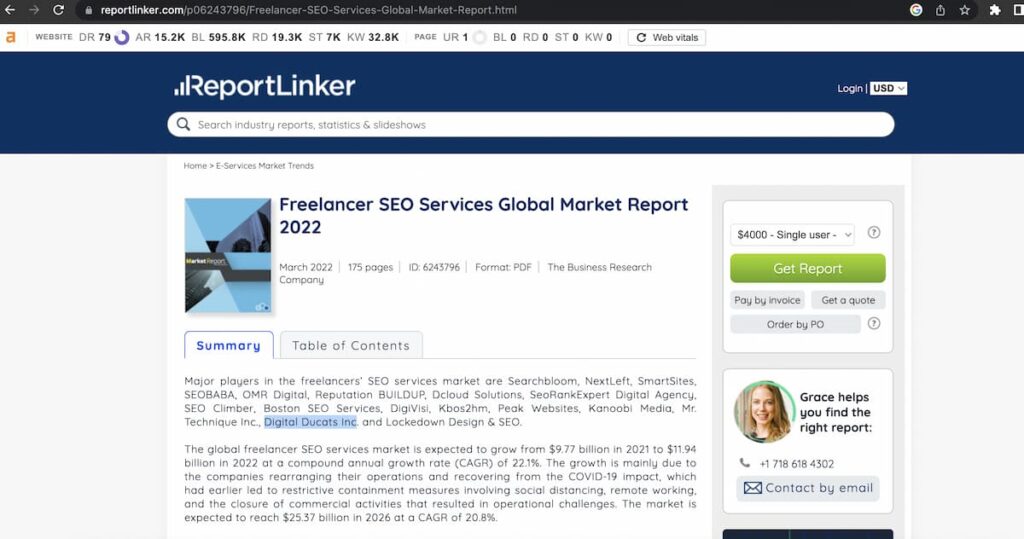 Well, I guess it wasn't a fluke?!
Does anyone want to hear about our services for small to medium-sized businesses??!!
Secure the future of your small-medium business
Right now, Digital Ducats Inc. is in the best shape it's been since its inception. We have a small team of dedicated writers and link builders that are suited to every industry. With Christian Carere at the helm, Digital Ducats Inc. has been able to forge the path to the first page of Google for all clients.
Local businesses love us
We have to say that our specialty lies in local SEO for businesses. It's our bread and butter. We seem to make the best impressions on business owners from the jump in traffic, leads and sales within their first SEO campaign.
Call today or send us a message. We don't mind giving you the guidance you need-even if you choose to work with another provider.
Until then, Best of luck!