Christian Carere is an SEO consultant in Toronto with over 15 years of internet marketing experience and a proven track record of generating more traffic, leads and new clients from your website.
Christian works personally with all clients as the single point of contact for SEO consulting, training and services in developing custom strategies for small to medium-sized businesses.
For a complimentary website analysis, fill out the form to get started.
Honest & transparent consulting
It's important to know how your website contributes to your bottom line and what improvements are being made to increase those contributions. We are always available to answer any questions you have about the search performance of your website.
There are no surprises in what to expect as all tactics are whitehat, Google recommended and proven to get your site to the first page of search results. Our process focuses on the core principles of Toronto SEO which are:
The technical performance of the pages on your website.
Content strategies that target the right keywords.
A healthy backlink profile that increases ranking ability.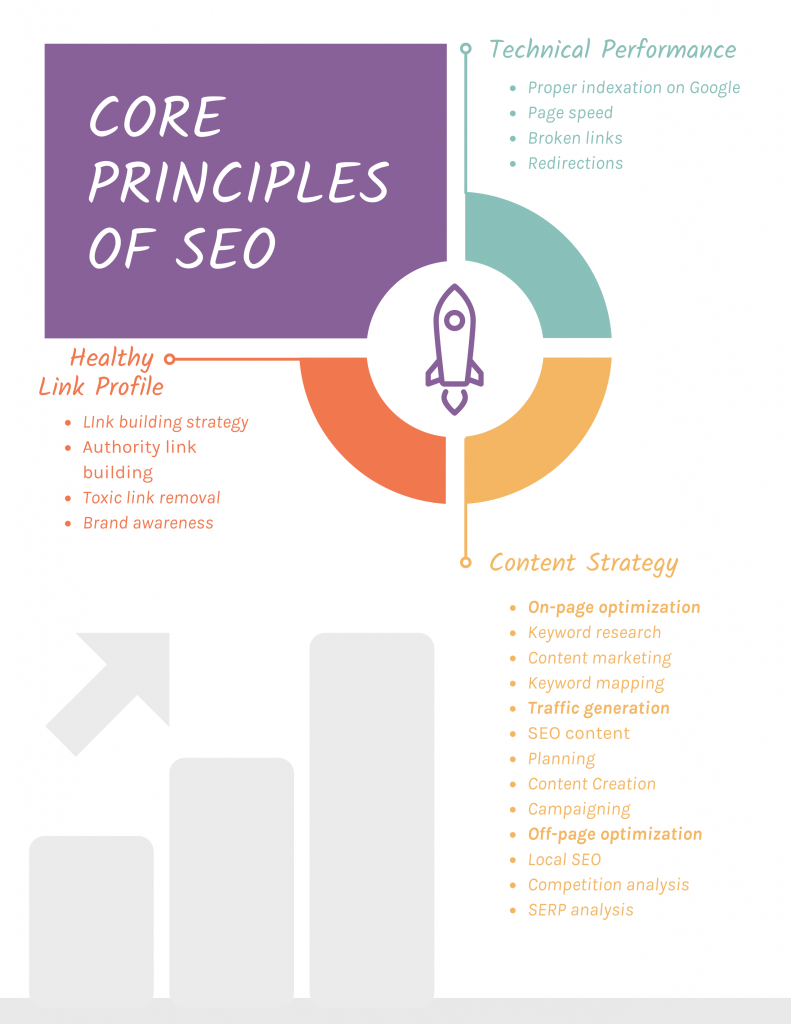 You are kept in the loop every step of the way so that you understand what is being done and what to expect from those efforts.
Don't be fooled by telemarketers or "cheap" SEO service providers. You get what you pay for and there are a lot of "SEO experts" who have hurt the credibility of the SEO industry with misleading tactics.
That being said, there are many of us who are actually able to help you grow your business. In order to increase revenue from your website, you will need a good strategy and quality work from a Toronto SEO Consultant who is proven to be effective in creating search visibility that generates more leads.
As a regular contributor to the digital marketing community, Christian has been featured in a number of well-known industry publications such as:
Customized SEO services
We develop a unique marketing strategy for your website that results in your company making more connections to future clients and customers.
Although Google Ads can be beneficial in a Toronto SEO campaign, organic search is considered to have the greatest return on your investment. Your marketing strategy is based on improving the performance of your site on a permanent basis. This differs from a PPC campaign (pay-per-click) where the traffic stops when you stop paying.
Before you become a client, you are invited for a consultation on how to improve technical performance, optimization, and content marketing strategies to increase search visibility.
What are the benefits of hiring an SEO specialist?
The SEO services provided in your Toronto SEO strategy are designed to drive organic traffic from keyword-related searches.
An SEO consultant in Toronto will research keywords that drive streams of traffic that are a perfect match for your business.
As a client, your website is optimized to appear in search results for niche-related keywords that produce leads and new business through your website.
If you offer your product or services locally, your site will perform in local searches to pick up on high-converting traffic that has a higher sense of urgency to make a purchase.
Whenever a search is made in your city or area, your site appears in the search results to receive traffic from those keywords.
The content on your site is optimized to appear for the most important keywords to your business.
The results are a stronger presence as a leader in your niche, brand recognition and increased search visibility in keyword-related search results.
Your monthly deliverables include ranking reports for keywords in which you're competing as well as traffic generation and specific goals that are detailed in your Toronto SEO campaign.
Toronto SEO services are designed to increase the quality and quantity of the visitors that flow through to your website. Search engine optimization results in the continuous growth of traffic, leads, new clients, and revenue.
What does an SEO expert do on a monthly basis?
Our SEO services can be broken down into five major phases to get you the best results in the SERPs (Search Engine Result Pages).
Technical SEO
As a precursor to any Toronto SEO campaign, your site is audited for any technical errors that could be limiting your search visibility.
Keyword research
The keyword research phase is to discover as many related keywords and uncover any related topics that should be included in your content.
Content mapping
Content mapping ensures your site publishes content that satisfies the intent of the keywords that will bring you targeted traffic. This includes topic clustering and establishing your site's content structure.
On-page optimization
Search engine optimization is the process of communicating to search engines the keywords that you want your site to be found for in a search result. On-page items include optimizing your meta tags, page speed, usability and content.
Link building/off-page optimization
Link building is the final phase to increase the ranking ability and authority of your pages. Digital Ducats offers white hat, ethical link-building for all of its clients (black hat link-building methods are those that violate Google's guidelines).
Do you need an SEO consultant in Toronto for your business?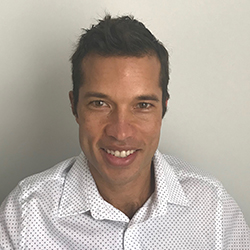 Every business can benefit from SEO Toronto by improving its website's search visibility. An SEO consultant is your guide to generating more revenue by optimizing your site to be found by users who are actively seeking the solutions your company offers.
Search engine optimization addresses crucial visibility issues such as whether search engines are able to crawl and index your pages. Any technical issues that exist on your site can be corrected to ensure your pages appear in Google's index.
Keyword research is a major asset to your company and is a continuous process. New keywords are regularly added to your strategy in order to drive traffic relevant to your business.
Every website has unique strengths and limitations and therefore requires a custom solution for traffic generation. A search engine optimization strategy tailored specifically for your website will move your company towards accomplishing both short-term and long-term goals.
If your content is lacking depth, or quality or has gaps in coverage, we give you the blueprints on how to fill in the gaps and create content that performs. If SEO content is required to enhance the optimization of your site we provide this service in your monthly Toronto SEO strategy.
Every page of your site is optimized to clearly communicate the most important keywords and topics on your page. We take into consideration what your pages will look like in a search engine result in order to make the pages more enticing for readers and users searching for your business.
The links we build to your pages will increase the ranking ability of your website. Our link-building strategy only allows linking from quality websites that are directly related to your business to improve your credibility and authority in keyword-related searches.
Through our SEO services, the ranking ability of your website continues to grow, allowing your site to rank on the first page for more phrases and related topics. Toronto SEO is a cumulative and powerful solution for producing the most leads and new clients through your website.
Toronto SEO statistics
The competition is growing. In 2020 the average company is expected to increase its online marketing budget by 45% (Impact, 2018)
70-80% of people searching online focus on organic search listings (Hubspot, 2018)
Organic search engine optimization presents 5.66 times more of an opportunity than paid ads (New Media Campaigns)
The first 5 organic results make up 67% of the search traffic (Databox)
The first organic listing receives 19.3% of the search traffic on desktop and 27.7% on mobile (Blue Corona)
The average conversion rate of leads from search engines is 14.67% (Serp Watch)
Content relevance and quality are considered the most important ranking factor-outvoting keywords and backlinks (Sparktoro)
88% of local searches made from a mobile device result in an in-store visit or phone call within 24 hours (Nectafy)