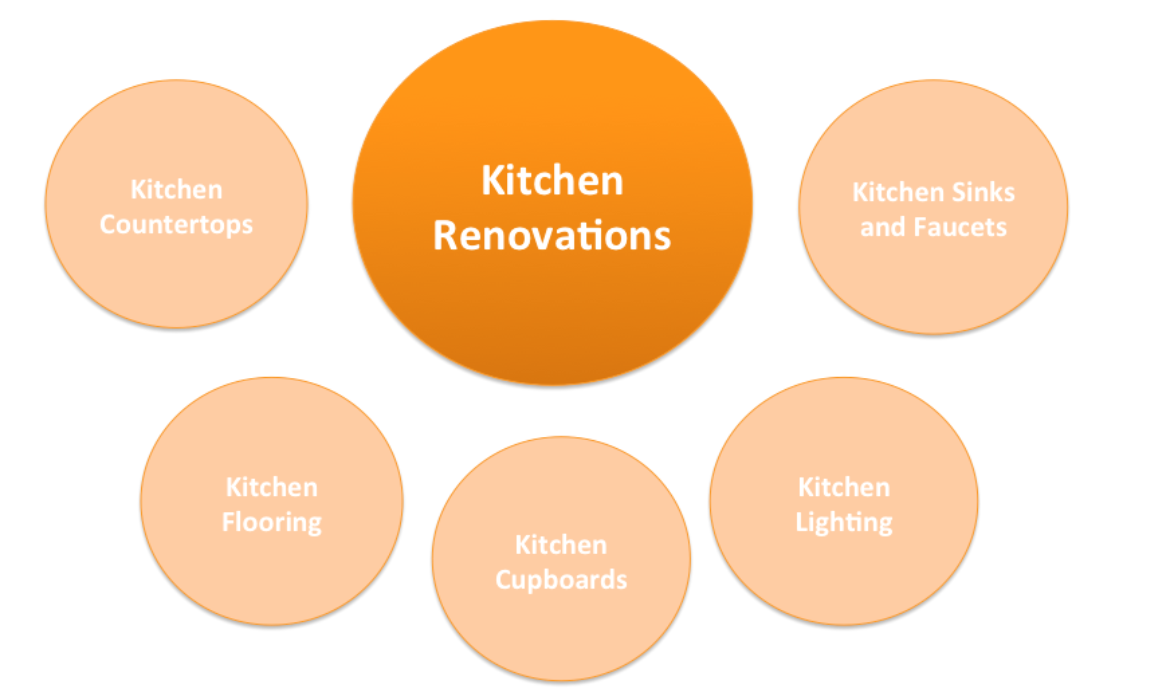 Publishing content regularly can result in your blog resembling a scattered array of articles that don't work together as themed content. One advantage you can create as a publisher is defining themes within your content by organizing them in topic clusters. As a precursor to creating an effective topic cluster, use the pillar page best practices outlined in this article.
What's a pillar page?
A pillar page represents a major keyword topic on your website that can be broken down into smaller subtopics. This page would briefly summarize the subtopics, but not go into great detail about them. Instead, it would link to narrowly focused articles that target long-tail phrases and in turn link back to the pillar page.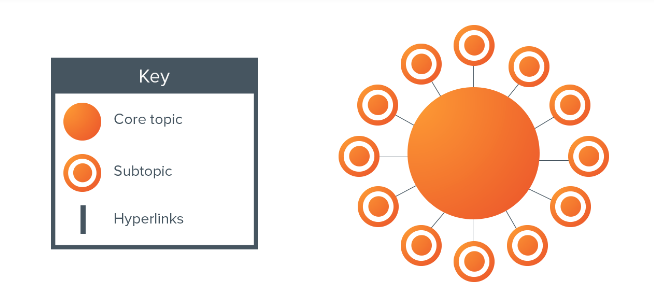 The interlinking structure formed by establishing a pillar page binds your major keyword topic. Since every smaller article points to the pillar it becomes the central hub for the topic, which enhances the page's authority and ranking ability.
This internal linking strategy raises the profile of the pillar page to demonstrate the importance of its content as it relates to your website. This page represents a central idea being supported by a number of different articles to create depth and expertise in the subject.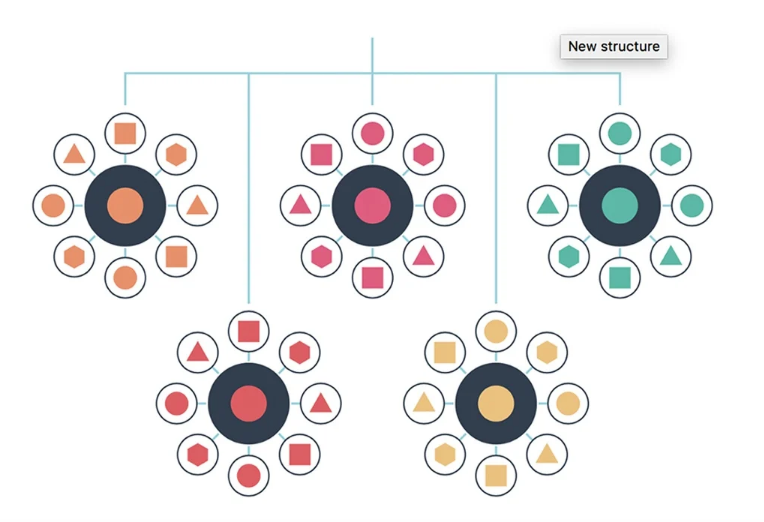 There's no limit to how many pillar pages you create on your website. For every major topic, create a pillar page to create the main hub for how the information on your site is organized.
What are the benefits of using a pillar page?
This type of structure organizes your content for both users and search engines. The interlinking structure guides and encourages users to read more related articles on the website. This leads to higher click-through rates and extends the average length of time a user spends on your website.
An increase in user engagement translates to stronger ranking signals, which results in more traffic through improved search visibility.
Pillar pages tend to rank for multiple keywords and phrases because of the breadth of content that is incorporated. This gives publishers a lot of opportunities to target featured snippets and win positions in the People Also Ask box.
It also allows for the opportunity to target long-tail keywords using the clustered content as opposed to trying to target those keywords within one pillar page.
The traffic that is driven by the clustered content is a good match to your content since the visitors enter your site through article ranking for long-tail search phrases.
The stronger your cluster content, the stronger your pillar page becomes in terms of ranking ability. It's similar to a tree growing taller because of a strong root system. With more cluster content that ranks and drives relevant traffic to your pillar page, the more your pillar grows in stature and authority.
Tips for creating a pillar page
There's no single way to create pillar pages and for every website, it might be different. If there's already an extensive amount of content on your site, the process will be different than if you're publishing fresh brand new content.
Some publishers recommend writing your clustered content first so that you know exactly how brief to be in your pillar content. There are others who prefer to write the pillar content first and create cluster content afterward.
Whichever way you go, here are some universal tips, tactics and strategies, and pillar page best practices that will help you along the way to creating well-defined topic clusters that satisfy user intent.
Select your target keywords
Every website needs a strong keyword strategy. There's simply no way around it. In order to have a clear idea of how to create an effective pillar page, you'll need to do some keyword research to clarify the terms that your page will target.
Start with the most obvious terms
Almost every keyword strategy begins with a logical list of topics and subtopics that are relevant to your business. Create a list of terms that summarize the most important aspects of your business.
If you're a digital marketing company, one of your pillars should be about lead generation. Write down every aspect of lead generation to start your list of clustered content. Examples of subtopics would be email marketing, call to action, content strategy, keyword strategy, etc.
Fine-tune your selections
Once you've got a basic list you can then add to it using keyword software and fine-tune your selection based on competition, volume, and the value each word represents to your business.
Perform a competitive analysis
You can't outperform the competition without knowing what exactly they're doing to rank on the first page of Google. Perform a thorough competitive analysis to find common characteristics of the top-ranking pages.
A content gap analysis will indicate the content your page is missing by identifying what keywords the competing pages are also rankings for to include those keywords in your strategy as well.
Determine the level of detail required to rank
Figure out what the average word count is for the top 10 ranking pages. The average length of a page in the top 10 positions for your keyword indicates the level of detail required to be competitive.
Keep in mind that it isn't the word count that makes the page competitive but rather the topics that are being covered within the page. There may be room to further break down some of the subtopics you've established into several subtopics.
Create content that meets and exceeds the value a user receives from the top 10 ranking pages to make sure you earn the first-page position.
Address each stage of the buyer journey
The pillar page is the central hub of a major keyword topic, so it should naturally be assumed that this page should have the ability to convert visitors into clients. To do this, you should address each stage of the buyer journey to guide your visitors from wherever they are, to making a purchase.
Awareness
Create a stronger awareness of your product or service by incorporating basic information about your keyword topic. Start your pillar page with definitions of your keyword topic so that visitors have a clear understanding of what the page is about.
Consideration
List the benefits and practical applications associated with your product service or major keyword topic. You can always link out to more detailed articles when you touch on a topic that deserves more attention and can be broken down with more detailed explanations.
Decision
Bring the visitor to the conclusion that your company offers the best solutions for what they need. Using comparisons, case studies and testimonials can help influence your visitor into a favorable purchase decision.
Optimize your content
Take advantage of the opportunity to appear in SERP features-more specifically the People Also Ask box and featured snippet. You'll need to be aware of the questions that appear in these features in order to know how to optimize correctly.
Analyze the SERP by clicking through the question in the PAA box and copying every question that is relevant to your keyword topic. Repeat the process for related terms that your page could also rank to get more options and ideas for how to structure your headings.
It also helps to have a list of secondary keywords to use in addition to your primary keyword targets. Having a list of optimized search terms can influence the headings you use within your content.
Link to all relevant content within your topic cluster
In order to bind your topic cluster together and identify your page as a pillar of your website, you need to build internal links. Your pillar page only becomes your pillar when it's obvious that there are multiple pages within a cluster that are linking back to it.
Link to every article within your topic cluster and make sure they link back to your pillar. Pillar pages have the most link equity and will increase in authority with more cluster content linking to them.
Be sure to link your cluster content together to emphasize the relationship of the articles within your cluster. This is not only beneficial from a technical standpoint but also enhances the user experience.
Give users the opportunity to read related content by linking to articles that move them through the buyer journey. Keep them learning about your business and how it can help them solve the problems that are commonly faced by those looking for your product or service.
Use call-to-action banners
The purpose of creating content is to educate your audience into making a purchase decision with your company. Make sure you give them plenty of opportunities to make a call, fill out a form, or complete the objective conversion goal you've created for your website.
Use a CTA banner throughout your pillar page wherever it makes sense. Definitely leave a call to action at the end of your pillar page to encourage more goal conversions.
Example of how to create a pillar page in a topic cluster
Create options for keyword topics by listing the major keywords of your website. Each of these keywords will act as an idea bucket which you will fill with terms that belong under your main keyword topic.
For example, let's say your website is about home renovations. One of your pillar pages would target the keyword kitchen renovations. A potential topic cluster that organizes the information related to kitchen renovations into smaller detailed articles would look like this: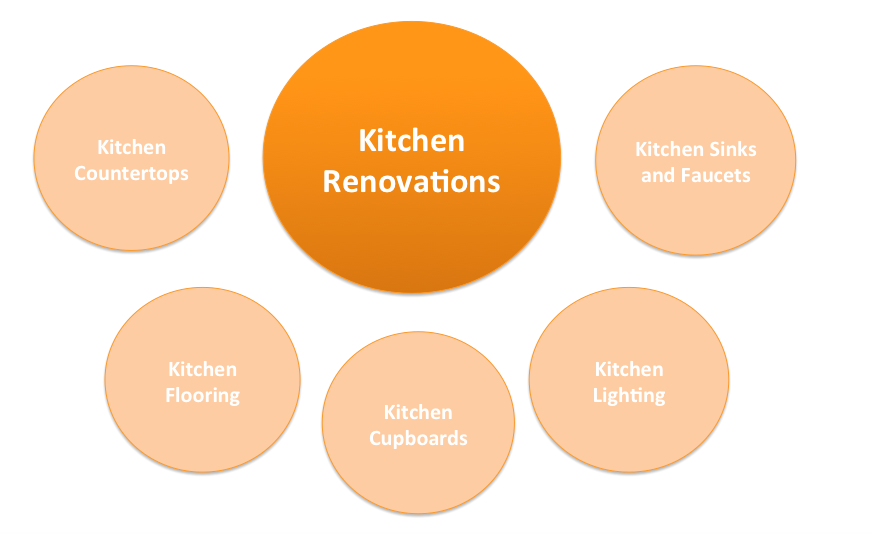 Although you would mention all of these subtopics on your pillar page, you would need entire articles to go deeper into detail on each aspect of kitchen renovations in your SEO writing.
Silo your content
Keyword topic clusters can have more outer levels than just the one that surrounds the pillar page. In the kitchen renovations example, you could break down the topic kitchen countertops into deeper detail if there is a demand for that content in your product.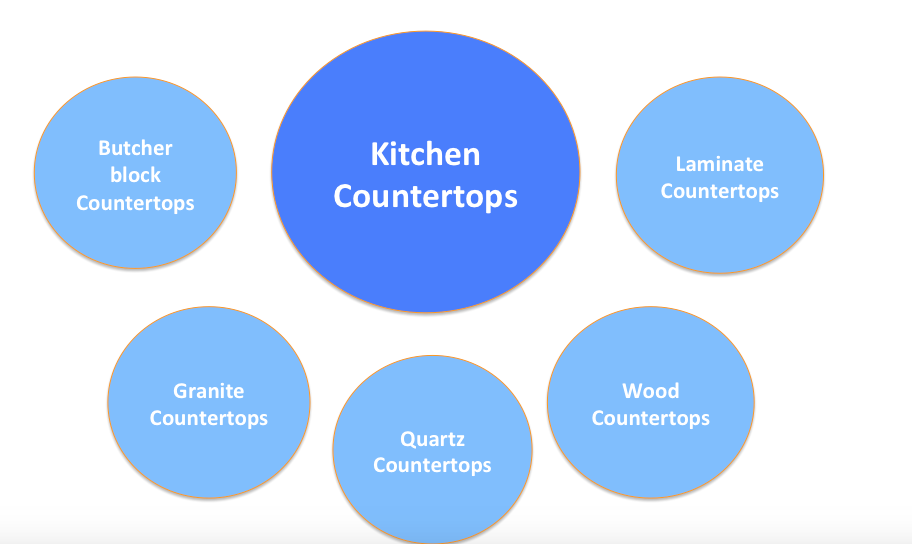 Repeat the pillar page creation process
Organize your content using a structure that search engines and users understand. Topic clusters are one of the top content structures for encouraging user engagement and ultimately high rankings.
Publish pillar pages to compete for competitive keywords and increase the authority your site demonstrates for that major keyword topic. You can build the level of depth and expertise your website has by continually adding to your clustered content and providing users with the solutions to commonly asked questions and problems.
Search engines prefer to display websites they trust and those that are considered to have an expert opinion. Demonstrate both of these ranking factors by implementing these pillar page best practices to create topic clusters that rank highly to drive high volumes of traffic.
Related reading: 10 Expert Tips For Writing Expert SEO Content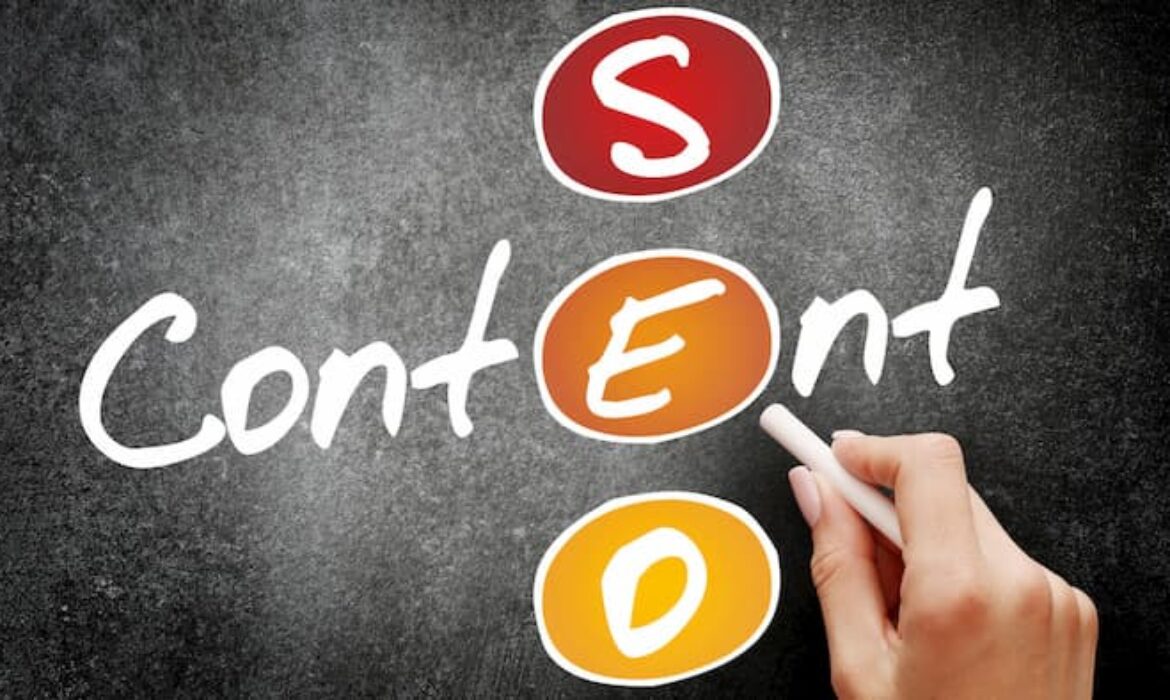 SEO content writing is a term that refers to producing optimized content that appears for target keywords. The process incorporates keyword research, SERP analysis, competitive analysis, content creation, and optimization.
Publishing search-engine-optimized content gives your posts a better chance of being found in the search results. Incorporate the following steps to create articles that rise to the top of the search results:
Want to skip the steps and have an SEO professional do it for you?
Choose the keyword best suited to your needs and ability
The keyword you choose to target should present value to your website as well as be within your ranking ability. It won't make sense to choose keywords with a low business value just for the sake of ranking your content on the first page.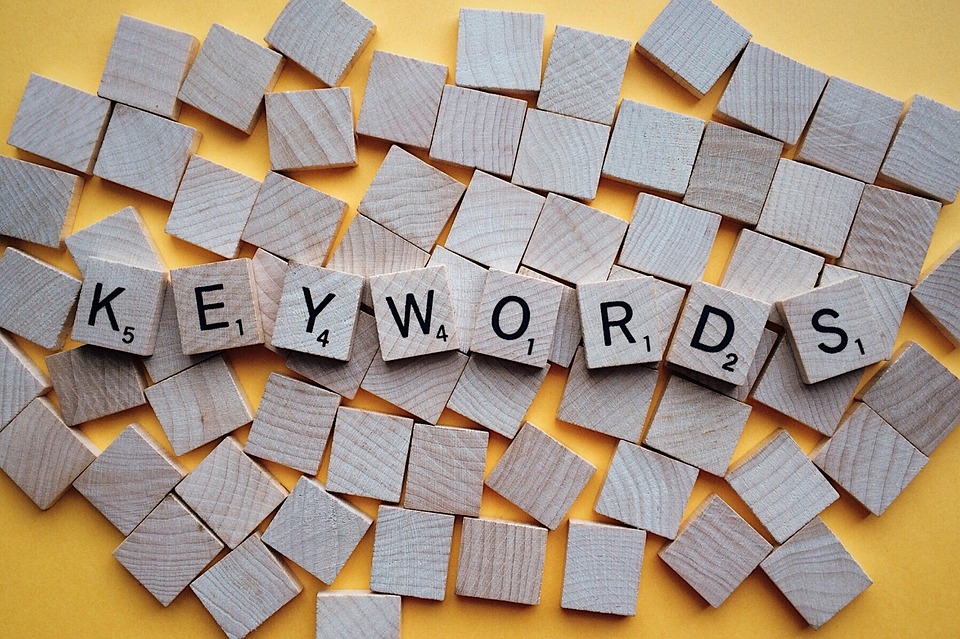 Similarly, it's a waste of time to publish content that no one will read because it's too difficult to drive traffic to the page for its target search terms. The keywords you choose should be a blend of suitable search volume as well as within your realm of expertise to achieve a first-page position.
How do I determine if a keyword has business value?
Use the cost per click for a keyword to indicate whether other websites are making money from the traffic it drives. The logic behind this is simply that if there are people willing to pay money for every click then they are obviously making money from that traffic.
The higher the cost per click, the higher the inferred commercial value. Apart from the transactional value of the term, you should also consider the impact your content will have on its audience.
Does your content make your visitor feel like they need your product or service?
Does it further educate them on making a decision about a purchase?
What stage of the buyer journey does your keyword address?
There's more to assigning value to keywords for transactional intent. The purpose of your content can also be to create brand awareness and instill a sense of confidence in your prospective client.
The bottom line for choosing a keyword to target is that it moves your visitor closer to making a purchase decision.
Related reading: 10 Expert Tips For Writing Optimized Blog Posts
What's an appropriate level of volume?
Adequate search volume will be different in every niche. Typically, B2B niches with high-ticket services require less volume to make a keyword profitable.
If you're a lawyer or plastic surgeon, one client is worth thousands to your practice.
If you're selling poop bags for dogs on your website, you're going to need thousands of visitors in order to pay rent for the month.
Your conversion rate will determine the true value of a keyword and unfortunately, without data, you will need to make an educated guess at how many people you can move into your sales funnel from the total volume of monthly searches.
Gauge the competition
When you're looking at potential keywords to target, filter out options based on the strength of the competing pages. You can get a good sense of how difficult your keyword will be to rank by looking at the domain authority of the top-ranking pages.
Unless you're planning years into the future, eliminate keywords where your domain authority is dwarfed by every domain in the top 10 results. If you own an eCommerce website, you may be competing with retail giants like Amazon, Walmart and other high authority websites. In order to outrank those sites, it will take an enormous amount of time and resources.

Look for openings in the SERP where websites with a similar domain authority are ranking. Keep in mind that Google ranks pages, not websites so you have the option of building links to your page to improve the page authority. That's how you make up the difference in domain authority.
Choose your keyword based on a blend of factors
It's rare to find a keyword that has low competition, with high volume and converts extremely well. They do exist but in most cases, you have to concede come qualities for others. Make your final decision on your keyword target by considering each of these factors and how they fit into your overall keyword strategy.
Establish search intent
One of the most important criteria for ranking highly in the SERPs is that your content accurately satisfies search intent. Identify and publish the content type and format that is best suited for users searching your keyword.
Establish what's working to rank in the top positions by scanning the top 10 page titles on the SERP. The headlines can usually provide a strong indication of the content type that users are enjoying best.
When there's a predominant type of content that appears in the search results, it's an indication of what will work best to satisfy search intent. Identify which content type is the most dominant within the 10 organic search listings and plan on duplicating the same content type.
Analyze the top-ranking pages
In order to outrank the competition, you need to understand what is currently working to rank on the first page. You can't make a "superior" piece of content without understanding what made it rank on the first page.
Analyze the top-ranking pages and determine what topics they cover and how deep into detail they go into. You can get a good idea of the outline a page has by scanning its subtitles.
Most articles will have the main points of a page highlighted by using headlines for each segment of their content. You can write them down to compare articles, or even cut and paste the content into your own CMS and see a detailed breakdown of topics. WordPress does an excellent job of summarizing the content you create on its HTML editor: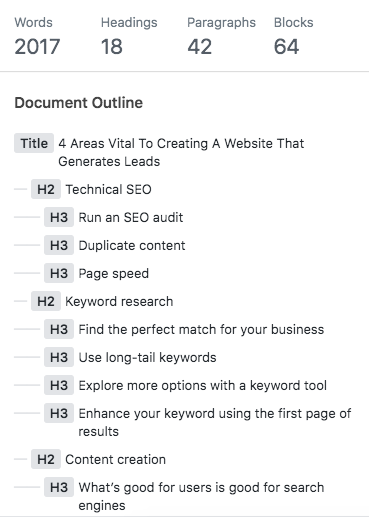 Take note of the internal and external links that they've used within their content as they may be valuable hints for optimization. There are some guides that rank extremely high, and the majority of their pages are external links to the various chapters of the topic.
When search engines crawl your page they will follow the links that you've built. If those pages are excellent resources for your topic that link will help to build the relevance of your page for satisfying search intent.
Publish 10X content
Once you've determined what the competition has published, aim to create content that is 10 times better than anything on the SERP. Make sure your article completely blows away the competition in every category. Provide more information and better multimedia with the intention of improving the user experience to a level that no other page can compete with.
How do I create 10X content?
After analyzing content on the top-ranking pages you should have an accurate idea of the topics that are covered and the level of depth that they've achieved. Your findings alone can be applied to, at the very least, provide a similar version.
Where you excel is to look at what these pages don't have and including it in your content. If you're pulling the best from every page you should already have a much better version of content when you put it all together.
Add depth of coverage
Keep adding to your findings by taking clues from the SERP. Use the questions in the PAA box to create more depth by answering commonly asked questions related to your keyword. The PAA box is infinite so if you continue to click on questions-more will continue to populate the box.
Add a completely new segment to your own content to boost the depth of coverage. The goal here is to provide a better solution to search intent, so keep your user in mind when you're selecting questions that pertain to the topic you're targeting.
Add new multimedia
Create a more enjoyable user experience by adding new multimedia to your content. Whatever the competition has used, don't just one-up them, aim to outperform them to the point of embarrassment.
Make sure you have more images that explain more points. If the ranking page has five images, give yours at least 10. Provide a visual example for every subtopic that warrants a visual explanation. This will make your content easier to understand and digest.
Is there a video on any of the ranking pages? Make a video for users who prefer to watch and listen rather than read. Your content will appeal more to that specific segment of your audience that prefers video.
Be innovative and embed a slideshow. This can give your content a feature that isn't as common, which separates your page from the masses. Whether it's a slideshow, an audio file, or a gif., use whatever you believe will create a more enjoyable user experience for your audience.
Use original research and data
The more unique your content is with original statistics and real results, the more you differentiate your brand as an innovator. Visitors will trust your company and what's more, your page will accumulate more backlinks as an original source of data.
The amplifiers in your industry are often looking for statistics when writing about topics. If you can supply original statistics from studies and surveys you've completed, the value of your content goes way up.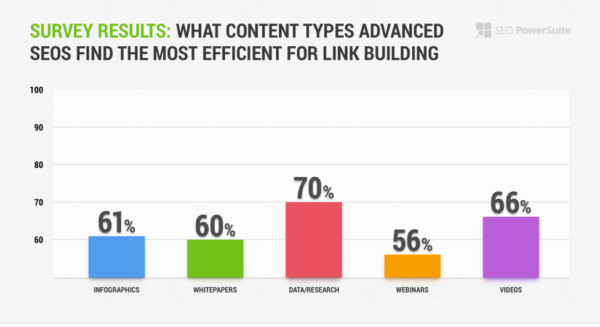 Optimize your page for performance
When you've finalized your draft, you will need to optimize your content to maximize the traffic you'll receive. Not only do you want to be optimized for your target keyword, but you want to make sure your page has multiple ways to drive traffic from keyword-related searches.
Review content for the PAA box and featured snippet opportunities
The featured snippet appears for almost every question used in a search. Review your content for any opportunities where you can appear in a featured result.
If you're analyzing keywords using a tool, you can find a list of the SERP features along with other keyword stats.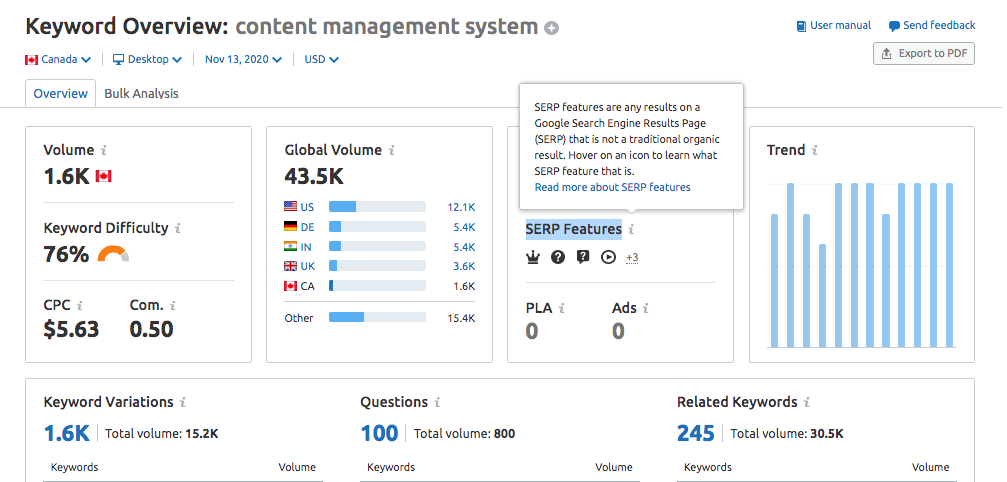 Look for questions and definitions as those are among the most common forms of snippets that appear in the SERP.
If you've followed the steps in this article, you may already have questions you found in the PAA box included in your content. As long you keep your answers short and succinct, you have a good chance of appearing in the feature.
Add structured data
Structured data markup enhances the optimization of your page. Schema.org has over 1300 defined entities that you can include in your page to make it easy for search engines to quickly process and establish the most important elements of your page.
Use the structured data markup helper to mark up your content. Aim for every possibility of receiving a rich result. The added search listing enhancement that rewards your page will attract more attention and ultimately more clicks and traffic to your site.
You can check here for a list of the items and the markup required to implement rich snippets in your content.
Use your target keyword in the metadata
Using your keyword in your metadata is among the oldest and most well-known forms of optimization for a reason; it has a big impact on your ranking for your target keyword.
Use your keyword in the title, image alt tags, and URL, a few times within the body of text as well as in your meta description. The meta description is the only place that search engines don't specifically factor into your optimization-but it does impact how users see your search result.
Add secondary keywords
It's never a bad idea to include some keyword variations a couple of times within your content. Using a keyword twice is probably enough to put it on a search engine's radar. This adds context to your target keyword and creates more keyword options for search engines to rank your page.
When a page ranks in the number one position for a keyword, it usually ranks for hundreds of other terms and variations, according to a study by Ahrefs.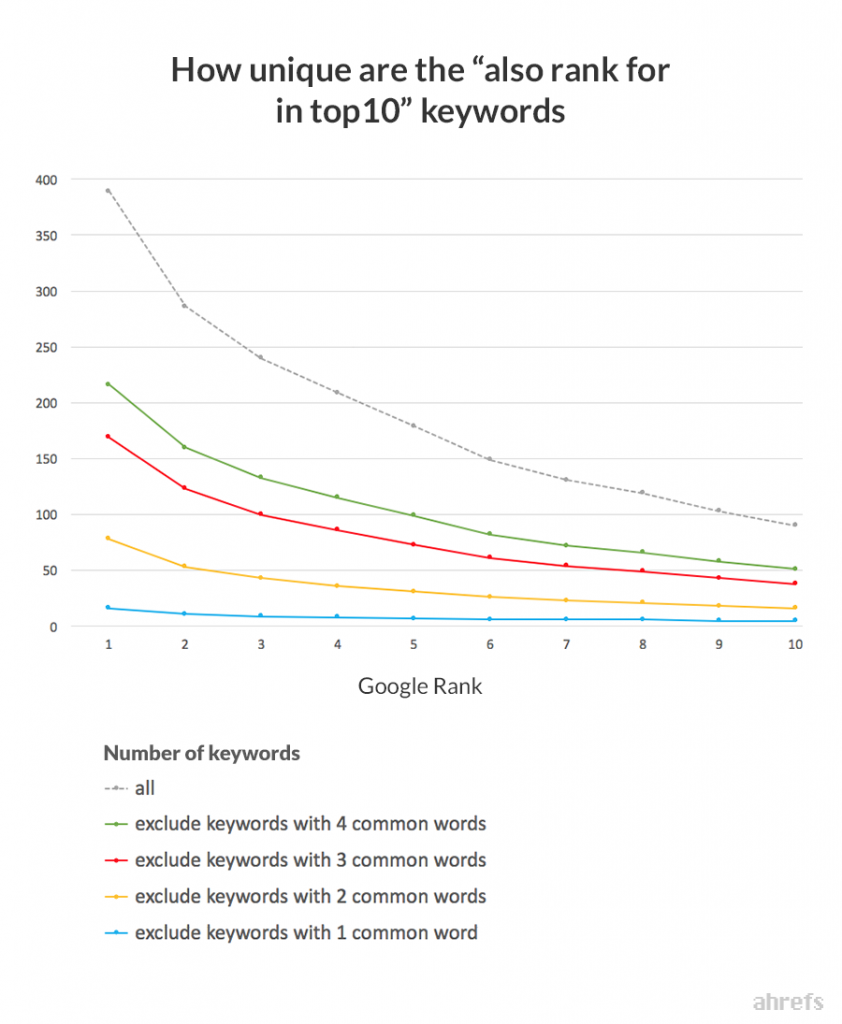 Give your page the greatest range of options when it comes to optimizing for keywords.
Finalize and publish
SEO content writing is not only a calculated approach to publishing top-notch content but is a way to publish content that drives traffic. Take the steps outlined in this article to produce content that captures the attention of your audience and is rewarded by search engines with a top ranking.