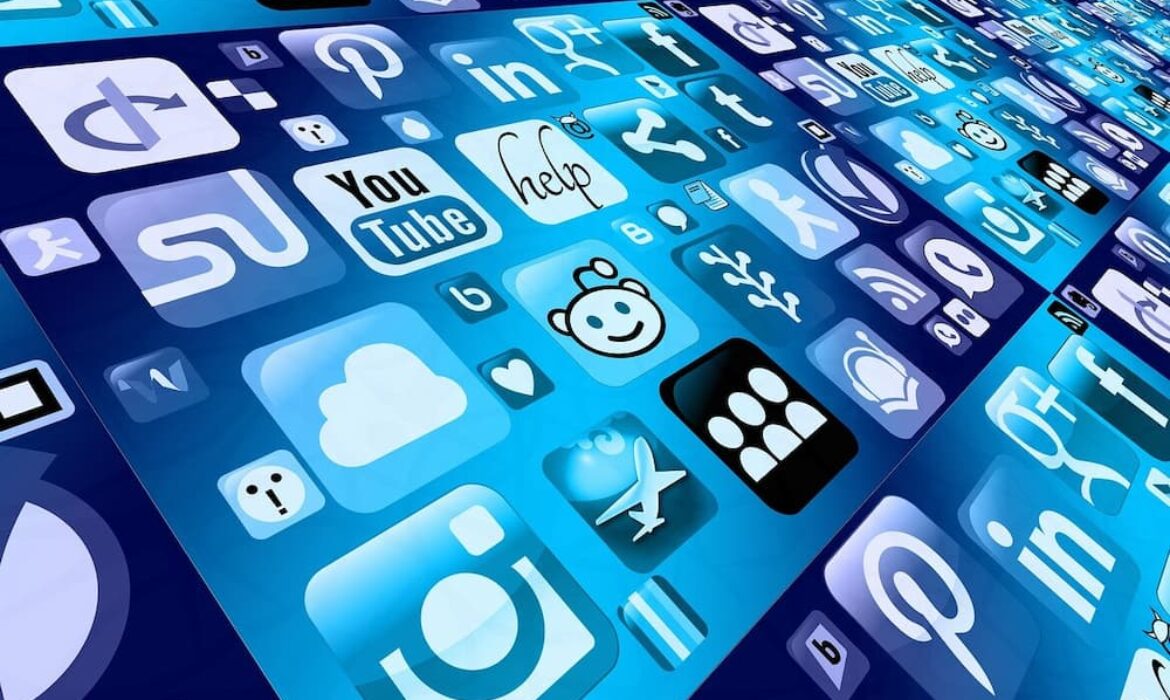 The number of ways to drive more traffic to your website is growing by the day. New ways of sharing, new websites and new developments have created a long list of options to choose from. At the end of the day, you need to do what makes sense for your business, within an acceptable time frame and within the limit of your resources.
Whether you're doing your own SEO for your small business or are just getting acquainted with how to drive more traffic to your website, here are 33 methods to produce that long-anticipated spike in your monthly search volume.
Publish SEO content
Building a blog is undisputedly one of the most effective methods of organic traffic generation. It's not only the volume of traffic that is so appealing, but also the fact that you can place your website in front of people who are actively looking for what your company offers.
Choose the keywords your prospective clients are most commonly using and break them down into problems and solutions you can publish content about. Publishing high-quality content that has value to your future and current clients is a surefire way for building an audience that's responsive and engaged with your content.
As you build a library of resources on the topics that revolve around your area of expertise, your website gains authority, as does your ability to answer search intent. When it comes to choosing what websites will rank on the first page of the search results, Google and the other major search engines factor in the authority of your website compared with your competition.
A large part of this ranking signal is built through its content as well as how your audience responds. The concept of building authority can also be accelerated through link building.
Build links
The links that a website acquires validate the credibility, authority and popularity of a website. These are all ranking factors that will improve the ranking ability of your website for keyword related searches.
Not only do quality backlinks increase the authority of your website but also provide more entry points to your site so that more users can find your content. A backlink is considered to be good quality if it improves your authority or sends good referral traffic to your site.
Link building can provide a competitive edge, however, when done incorrectly can also result in some adverse changes in search visibility. Build links that improve the user experience and are in accordance with Google's Best Practices to ensure your site an upward climb in authority, ranking and the volume of traffic it receives.
Want to learn more about how to do link building yourself? Here are 17 Backlinking Strategies to try.
Improve CTR
Did you know you can increase the traffic your site receives without even the rank of your pages changing? By attracting more clicks directly from the SERP (search engine result page) you're able to increase the number of visitors that click on your search listing.
Entice more users to click on your pages by improving your headline. The first thing a user sees is the title of your page and if it's a bleak and boring title it can easily go unnoticed. Use numbers, percentages or list-styled formats of your headline to maximize your CTRs directly from the SERP.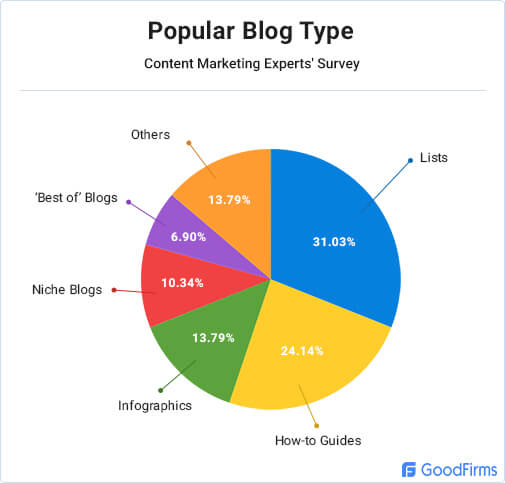 Not only does your title have this power to attract more clicks, but your meta description is also another form of advertising you can use to win over the users' interest. Be creative and descriptive within your meta description and be sure to use your keywords within the 160 characters limit to present your case.
Repurpose Content
Make the most of the content you've published by creating different forms of it using multimedia. This strategy can work to improve traffic on underperforming posts that were once generating traffic and have since declined as well as posts that are popular and still generating traffic.
Everyone has a preference for how they choose to digest information, whether it be through video, audio, images or text. When you can supply different forms of the content your producing, you're able to cater to a broader base of users and appeal to the different preferences each type of user might have.
For your stout followers and subscribers, this also provides a diverse way to present useful information in more engaging formats to keep them engaged and their interest piqued.
Update old content
New information is always being presented and we live in a fast-paced society where content can grow old and outdated fairly quickly. Search engines love fresh content and if you've got content that's been sitting around and getting stale, an update can help revive your traffic.
If you're in an industry that loves statistics, like the SEO world, having updated facts and stats is absolutely essential to providing value and being credible.
The competition for search visibility is also steadily increasing and it's fairly common for websites to use content that ranks to make better versions of it on their own websites. If you're not keeping up with the status quo in quality, your content will eventually slide right off the map.
Keep your content relevant and useful by updating periodically to see spikes in traffic.
Perform a technical Audit
This may be the most boring part of SEO, but it can also be the most important. If your website is not functioning properly, you might be giving up a lot of search visibility from a build-up of error codes or from pages that aren't being indexed properly.
A technical audit will uncover many problems that can impact ranking. Use the search console to monitor your site on a regular basis. The first signs of trouble can usually be detected directly from the search console under the core web vitals tab.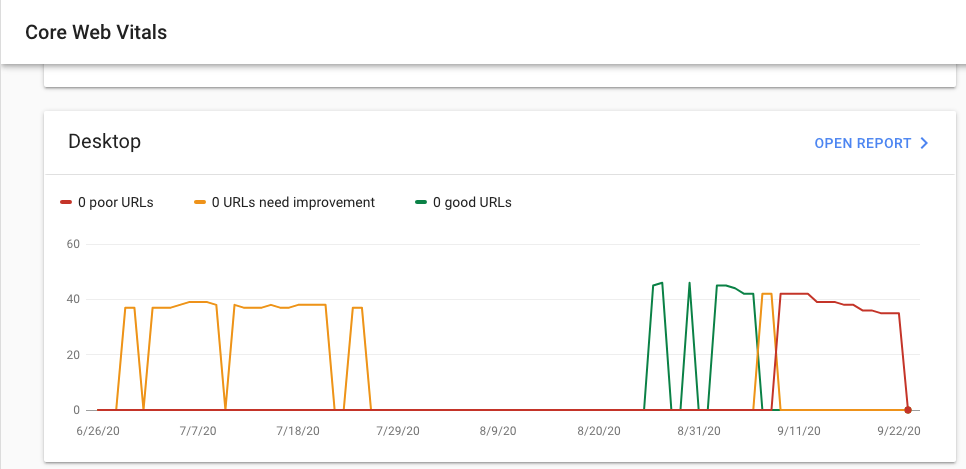 Software such as Screaming Frog or Deepcrawl will also be helpful for identifying pages that have gone missing, that are indexed and that need attention.
Improve on-page optimization
It's already been some time since Google has moved away from ranking by keywords and now ranks by keyword topic. This shift in how Google assesses your website has resulted in higher quality search results because top-ranking pages are optimized for the entire keyword topic as opposed to stuffing content with keywords.
As a result, if you rank #1 for your target keyword, you will also rank for a number of other keyword variations. Capitalize on the opportunity to improve your ranking by enhancing your on-page optimization for additional keywords.
By placing your keyword in the metadata of your content, you can instantly boost the on-page optimization. Look for opportunities in the title, body of content, and image alt tags. Refrain from changing the URL as this would be the equivalent of creating a brand-new page.
Be an active guest author
Although much has changed in the last year and a half, guest posting, when done correctly can be extremely beneficial for branding and traffic generation. Guest posting allows you to leverage other websites' traffic by posting your content and linking it to your site.
The links can also improve your authority and ranking ability when they're posted on topically relevant, high-authority websites.
Publish top-notch content to brand your company and entice users to click on your links. Be sure to include links to valuable resources that people will find useful and ideally present some business value to your company to convert visitors to clients.
Guest posting should be done with careful prospecting and in moderation unless you're using nofollow links to your site. Google has been exceedingly vigilant in devaluing links from excessive link building by guest posting so you'll need to strategize accordingly.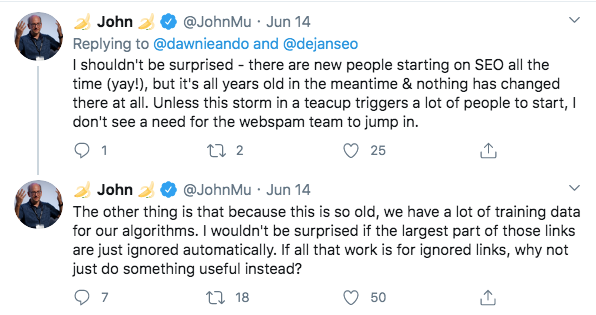 Merge Content that targets the same keyword
Google's decision to allow the full transfer of authority through a 301 redirect makes merging content one of the options that can supercharge your traffic. Rather than have two mediocre blog posts on your website that don't generate traffic, combine the two posts together for a bigger and better version.
Redirect the pages you delete to the new URL in order to combine the links and authority of the deleted page. This tells Google your content has moved from the detled URL to the new URL.This option should be exercised with pages that target the same keyword topic to get the full benefits of the merged content so the links pointing to those pages remain relevant.
Publish a press release
What better way to reach a broad audience and get published on some high authority websites than to release newsworthy information to the press about your company? A press release will put your content in front of a large number of journalists who regularly monitor press releases to write about something of interest to their audience.
As an old form of link building, you need to be wary of the links that are used in your press release. Most sites will only use nofollow links in your PR-which is a good thing because you don't want Google to penalize you for unnatural link building. The bonus is when your story is syndicated on other websites, and many of those nofollow links will often become followed on other sites.
Not only do you receive referral traffic and branding but you also pick up a bunch of good backlinks that lead to an increase in search visibility and ranking.
Split testing
A/B testing can be one of the best ways to make decisions on content that provides higher conversion rates. Using software like Crazy Egg can help you conduct different spilt tests to identify what's working best to generate more traffic to your website.
You can use split testing on your websites as well as in your email marketing campaigns.
Email marketing
This is one of the oldest forms of online marketing and still, today remains the most cost-effective method. Email marketing can get you an industry average of 3800% return on your investment and can instantly drive more traffic to your website at the click of a button.
Avoid spamming your email list with every update to your company and stick to sending fresh content according to the preferences of your audience. Every list should be segmented into each person's preferences so you can personalize the type of content you send and get a positive response demonstrated by high CTRs to your website.
Page speed
The time it takes your pages to load can affect the number of visitors that make it your website. Studies show that for every second it takes, your site will lose visitors who become impatient and back out from your web page. The number of times a visitor lands on a page and backs out without clicking further is referred to as your bounce rate.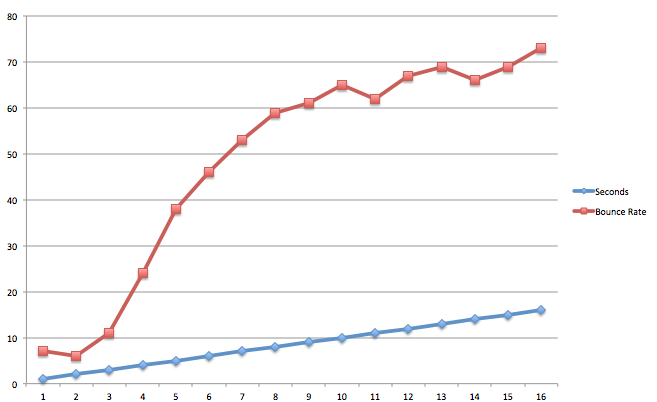 Improving page speed ensures more users stay on your page for more user engagement and ultimately more return visits.
Fast page speed is also considered a ranking factor. So if your website is ridiculously slow, you might be seeing some adverse effects in your ranking. In this situation, improving the speed at which your pages load will increase search visibility and drive more traffic to your website.
Host an Event
Hosting an event is a surefire way to garner more interest in your company and drive more traffic to your website. Whether it's a live event or a webinar, posting the event on bulletin boards, on your blog and on social media will stir up a loyal and faithful audience as well as round up a few new people.
Analyze your website performance
When you want to see improvement in the performance of your website you need to be aware of the analytics it's generating. Google provides two of the most valuable pieces of software for free to every website owner which is arguably the most comprehensive of all options.
Using Google Search Console is the equivalent of looking under the hood of your car when there's a problem. The search console will report everything that going on in terms of functionality as well as performance. You can find errors, backlinks, impressions, clicks to your pages, penalties issued to your website and more.
Google Analytics is useful for running reports on user behaviour, traffic statistics, comparative analysis, goal conversions and customized reporting.
Analyzing the performance of your website can provide you with an accurate way of gauging the success of your current efforts and provide you insight into how to adjust and improve. Analytic reporting informs your keyword and content decisions for more successful campaigns.
Optimize for SERP features
Dozens of features appear on the first page of results in which you can optimize and capture more search visibility. The most obvious features include the featured snippet and PAA boxes.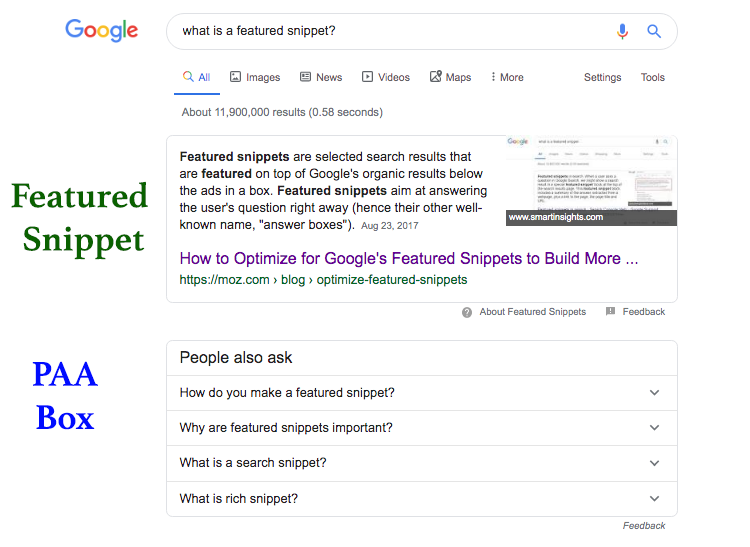 These options are the most common and therefore present more opportunity since a position can be won by optimizing existing content. The additional positions will contribute to higher click-through rates and drive more traffic to your pages.
Use structured data markup
Although implementing Schema and structured data markup does not directly affect your ranking, they can greatly affect the click-through rate your pages receive from the SERP. Using structured data markup can result in rich results that will enhance your search listing.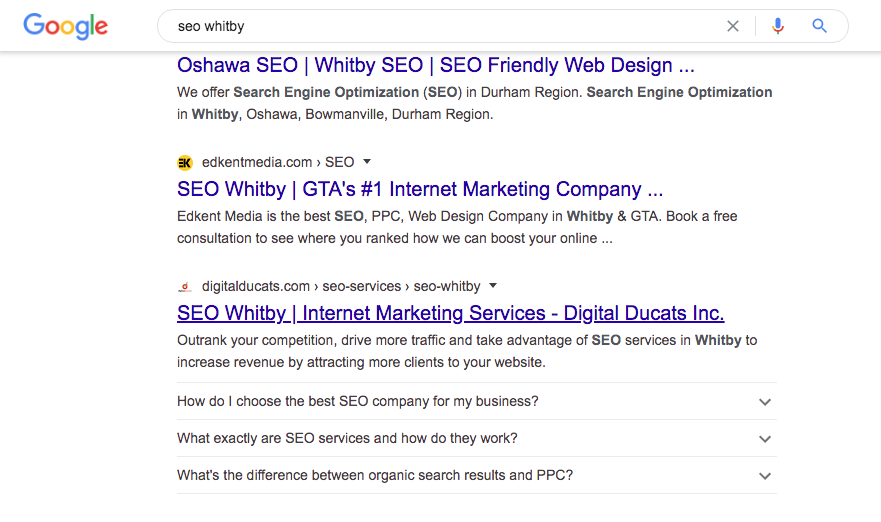 Some of the most common types of rich results you can influence are FAQ, Q & A, How-to, reviews, recipes and show times. The opportunity for rich results exists under specific conditions, one of them being that your page ranks on the first page of Google.
Invest in paid Ads
It may be obvious, but it needs to be mentioned as paid ads are an extremely viable way to drive more traffic to your website. The option for paid traffic exists on both search engines and social media.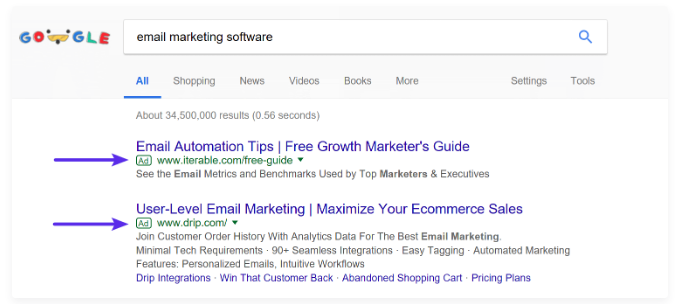 You can reduce the cost of this recurring expense by using retargeting ads where your ad continues to appear in front of those who have already visited your website. This form of advertising boosts your conversion rates since the concept is based on retargeting those who have shown interest in what your company offers.
Engage in social media marketing
Social websites are extremely valuable for increasing search visibility and getting your company in front of a larger audience. For B2C businesses social media sites like Pinterest and Instagram can supply massive sources of high converting traffic.
Did you know that 47% of "pinners" log on specifically to shop?
Effective social media marketing humanizes a business and makes them more relatable to the consumers. Avoid posting content like a robot and make sure you're able to dedicate some time to interact with your followers.
Get social with your audience, after all, there's a reason its called social media.
Leave more social share CTA's
Include a call to action at the end of your posts to get more people sharing your content. People need to be told what to do in order for them to do what you want them to do. Sharing content may not be at the top of a persons list after reading something you've posted, but if you leave them a subtle reminder, you can improve your sharing statistics.
On facebook, if you leave CTA's on your page you can increase your click-through rate by 285%.
The larger the audience you have, the more people will click on your site. Always leave a CTA at the end of your posts to maximize the number of people that view your content.
Form a P.I.N. (Personal Influencer Network)
Do you see many of the same names and faces in your niche? Reach out those who are in a position to amplify your content and come to an agreement about how you can support each other's efforts.
If you're actively guest posting it would be ideal to reach out to authors and arrange a link for link agreement. For every article you publish, you can include a link to their site and they can do the same for you.
With enough people in your P.I.N., every article you publish has an exponential impact as it becomes worth as many links as the number of people in your P.I.N. that you've linked out to in each article.
Establish a local SEO strategy
If you're a brick-and-mortar business you can leverage the traffic you receive by establishing a local SEO strategy to drive traffic from your specific location. One of the best ways to rank on the first page of Google is to get your website on a Google property.
List your company in Google My Business to get your website in front of people looking for local businesses like yours. Local traffic tends to have a higher urgency for making a purchase and visitors are typically in the later stages of the buyer journey. Being in the local pack and showing up for localized search results can drive more traffic to your website and increase your bottom line significantly.
YouTube marketing
Video has exploded in popularity. It's nothing new to business owners considering 81% use video as a marketing tool. The widespread use of video is up 18% from last year and still continues to grow.
Engagement statistics such as time spent on a page and bounce rate improve with the addition of a video. After watching branded social videos, 64% of people will make a purchase. Social shares are higher with video and 6 out of 10 consider video the preferred method of learning.
As mentioned above, some of the best ways to rank on Google is to be on Google-owned properties. The number of searches that click on a Google property has officially passed the 50% mark forming the proverbial walled garden.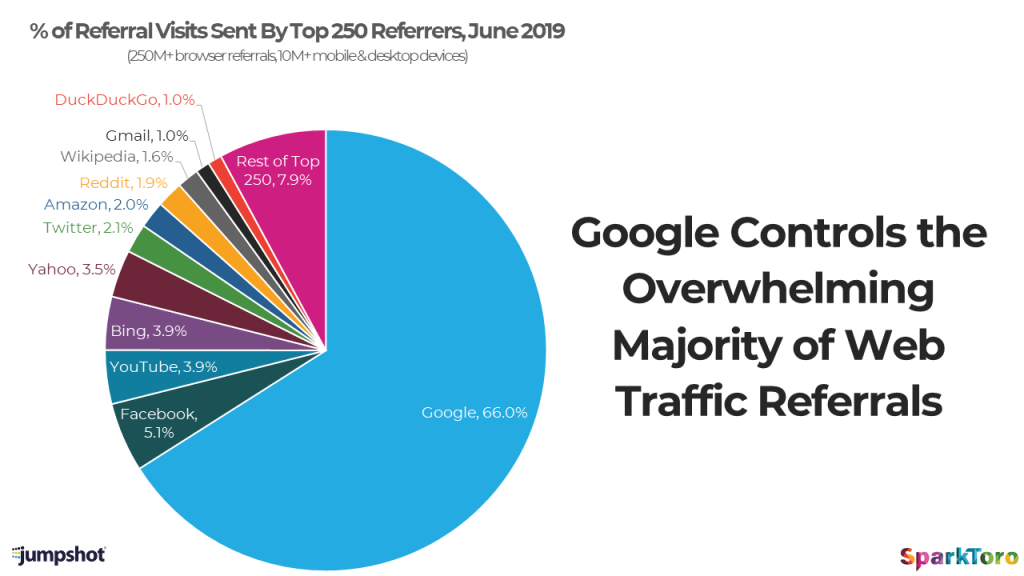 Use this to your advantage by leveraging the second most popular website in the world; YouTube.
YouTube videos account for over 90% of the videos that rank in Google search results. If you're considering publishing a video, it wouldn't make sense to do it anywhere else.
You don't need to rank on Google to drive more traffic. YouTube has become its own search engine and can generate thousands of views from a successful video. Include a link to your site in the video description to refer your viewers to your website.
Participate in a podcast
Video is not the only form of media that's been gaining popularity. Podcasts have exploded over the last few years creating more opportunities for your message to be heard.
Creating your own series requires a lot of time and resources, which can definitely pay off in the long run, however, you can also ask to be a guest on someone else's podcast. The host of the show should have no problem linking to your site from the podcast description for some sweet referral traffic to your website.
Even if they don't, as long as they have a decent subscribership, being featured as a guest is excellent branding and will stir up some interest from an untapped audience. Podcasts are continuing to grow which is an opportunity in itself to capitalize on getting more visitors to your website.
Optimize your Images
A potentially underrated form of driving traffic to your site is through image optimization. Be sure to optimize your images with the keyword in the filename and alt tags. Include a descriptive title and captions whenever the opportunity presents itself.
The more information you give to search engines, the more they have to associate your image in keyword-related searches.
It's not just the keyword optimization that will get your image to the top of the results but also the number of links it has pointing to it. Create visually appealing images (with data when applicable) and ask people to give you proper attribution with a link.
Organize your content topically
Increase the search visibility of your website by organizing your content topically. If you've been doing your homework, you would know that Google is ranking pages based on keyword topics rather than keywords themselves. With a topical organization, you can add the depth of topic your site demonstrates and drive more traffic to your website through increased search engine rankings.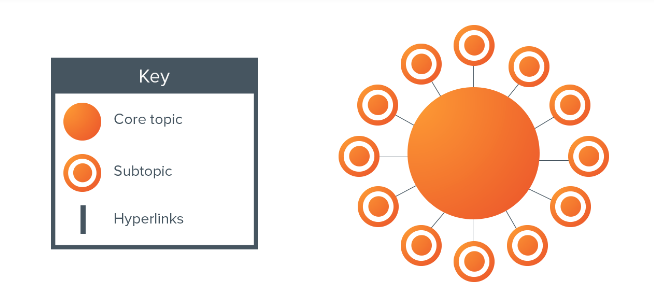 Create topic clusters to emphasize the most important keyword topics of your website. There are pillared content and clustered content that make up a topic cluster. The pillared content is the pages that represent the major keyword topics of your site. They typically cover your topic in breadth and not depth.
The clustered content is smaller more narrowly focused articles that solve specific problems or answer specific questions. For this reason, the clustered content typically targets long-tail keywords in order to rank highly and drive traffic from a highly engaged audience.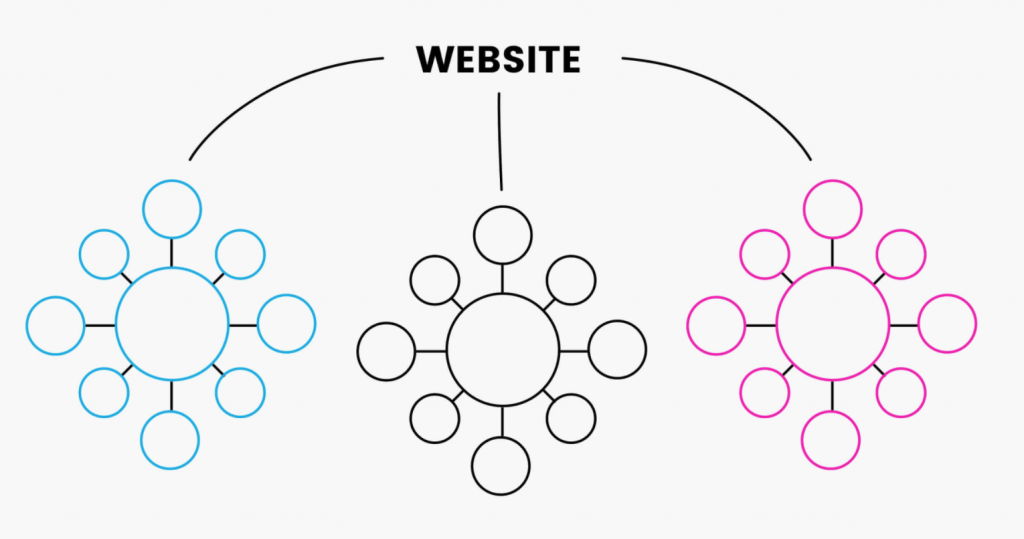 The topical organization of your site makes it clear what the major keyword topics are, which appeals to search engines. It also becomes clear for users to identify the most important topics on your website and get a sense of the depth of your expertise.
The pillar page model establishes credibility, authority, expertise and trust in its niche whic are positive ranking signals that influence more search result appearances for keyword related searches.
Internal linking strategy
The internal linking strategy you implement on your site has a direct impact on your pages performance in the search results. Internal links are also used to form topic clusters and increase the internal click-through rate so users can navigate to related pages with ease.
Use descriptive anchor text to enhance the on-page optimization for individual pages. Sometimes building more internal links to a page can improve ranking with the improved optimization.
Link to related content to guide visitors to pages that are within the same topic cluster. Clustered content always links back to the pillared content in order to build the authority of the keyword topic, improve click-through and drive more traffic to your website through increased ranking ability.
Use SEO tools and software
There are a number of tools and software that allow you to multiply the effectiveness of your efforts. Using tools can give you the insight needed to make better decisions for more calculated success.
Use analytical SEO software to find backlinks and traffic sources of your competition. Why should they keep all their juicy sources of traffic to themselves? Ahrefs, Moz and SEMRush are all versatile tools that can give you a fast and sure-fire way to ramp up your efforts on finding the best sources for quality visitors.
For instance, you can see the exact keywords make up a website's organic traffic using SEMRush.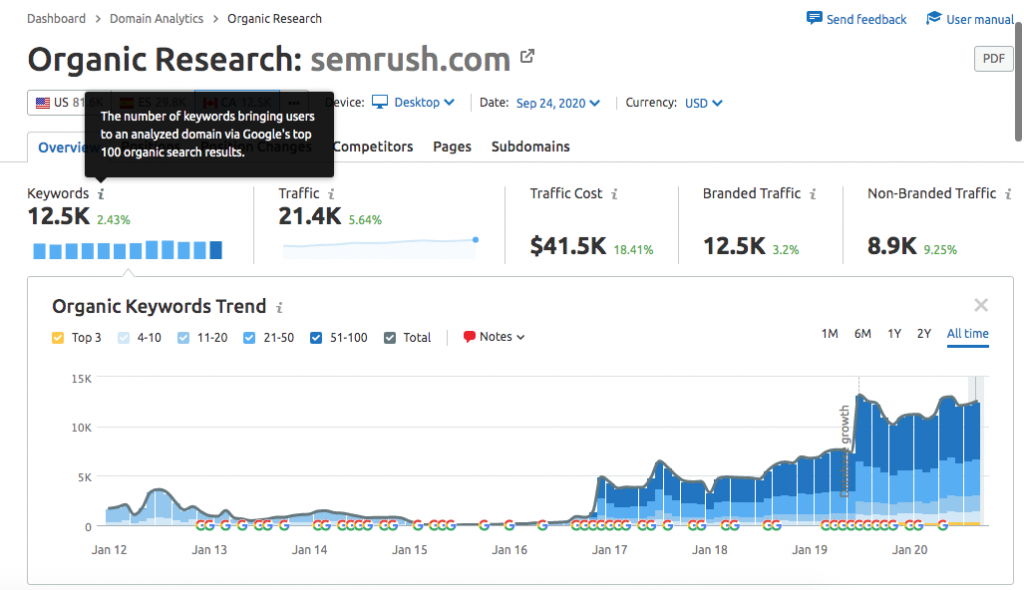 You can also discover popular content topics by using Buzzsumo. Type in the keywords of the content you want to see being shared the most so you can publish content that people have the most current interest in reading and sharing.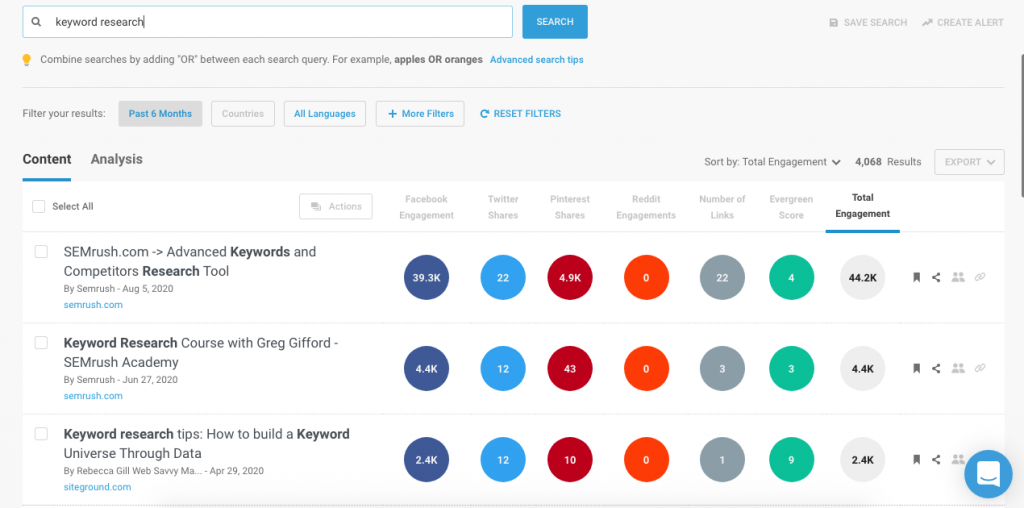 Stay on the cutting edge of your industry by making use of the tools that give you the ability to collect valuable data about your audience.
Develop a free tool or app
If you have the resources, develop a tool or app that would make life easier for your potential clients. Many businesses drive thousands of visitors to their site just to use a tool they offer. For example, Ahrefs offers users its tool called Free Backlink Checker. This page alone gets thousands of visitors from organic traffic.

A few other examples are Ubersuggest, Answer The Public, GTMetrix and the list continues. Even Moz and SEMRush have free versions of their software to get more people familiar with their company. This may be something that is out of your scope but you should know that the potential to drive traffic to your website exists when you can offer a free tool or app.
Publish evergreen content
Rather than publishing articles on your blog that lose relevance or value overtime, publish evergreen articles that won't lose value in the foreseeable future. News updates and current events have a short lifespan and become useless for driving traffic and acquiring backlinks. Evergreen content provides both for your website.
The bottom line for producing evergreen content is that you're able to publish something that can be considered a link-worthy resource. This means that over the life of your post, it continues to collect backlinks, drive traffic and encourage return visits because of its inherent value as a resource.
Evergreen content typically takes the form of long-form content, such as ultimate guides, listicles, case studies, reviews, white papers, interviews, expert roundups, infographics, Q & A pages and more.
Answer questions on forums
This method of traffic generation was a widely practiced link building tactic before Google put a hex on the links that are accumulated from forums. For this reason, many people shy away from using forums for traffic regardless of the fact that it can result in streams of targeted visitors to your website.
Being able to answer people's questions effectively and thoroughly creates trust and is a way to showcase your knowledge in your field of expertise. The trick is to answer questions on forums that are specialized to your industry as well as drive a decent amount of traffic. Quora is one question and answer site that qualifies in both categories.
Quora gets over 300 million users on its site every month and you can find people asking questions in almost every niche imaginable. You are permitted to leave links to your site within your answers and can introduce people to your business through the content you produce as answers to their questions.
Comment on high-value industry articles
If you're not reading the biggest and the best blog sites in your industry, you should be. Not only does reading what the top websites publish to keep you current on what's popular and trending but it also gives you a chance to send visitors from those sites to yours through some well-placed comments.
It's true, commenting on guest posts and leaving your link has gotten a bad rep, but remember that's because people were abusing it. There's nothing wrong with leaving a link to your site on an insightful comment when it makes sense to do so.
Get your company and website in front of an audience that is obviously interested in the content your producing. The search visibility on some of the top sites is insane and a popular article could receive hundreds of thousands of views over time.
Leave your two cents about that article and if people like your stance, you can bet they'll click on a link to hear some more of what you've got to say.
Post to content aggregators
The best thing about online strategies is that they have the ability to go viral. Submit your content to the aggregators who have the ability to get it in front of thousands of people. Many websites will syndicate the content they find which can lead to some pretty good backlinks.
What's more, is you can get featured in Google News in related search results if your content gets a good response.
Medium has the potential to get your content in front of a huge audience because of the way their algorithm works. If your content starts getting a lot of views and social engagement, you'll see it being shown to more people on the Medium platform.
Neil Patel claims his first big break came when an article of his was featured on Techcrunch. Leverage the most popular sites that allow you the greatest potential of going viral.
Increase traffic with the methods that are right for your business
Every industry and niche has proven methods for increasing the traffic to your website. For example, if you're in a B2B service industry, you wouldn't get as much from relevant traffic from an Instagram campaign as you would from publishing and ranking blog content.
There's no right or wrong way to get people on your website but you can find the best ways by learning from those who are killing it in your field.
Analyze the efforts of your own campaigns in order to continue to learn and grow from what works best so you can scale up in those areas and continue to drive more traffic to your site on a regular basis.
Christian Carere