The early stage of growing a small business is a difficult task. After you've started your new business, the next challenge is to keep it growing. So, how do you achieve small business growth in today's competitive climate?
It won't happen overnight but it's a must to bring in new customers and thus expand your consumer base for revenue scaling.
Growth is a big goal for all small business owners. This article discusses the key factors contributing to a successful business and the strategies you can take to monitor and prepare for future development and success. It will show you the aspects of small business growth that you should pay particular attention to, as well as a method you can use as a guide to growing your own startup business.
Take a look at these proven strategies for expanding your small business.
13 Effective Ways To Grow Your Small Business
1. Improve Your Local SEO
Local SEO is essential for small company owners targeting a customer base near where the business is. If you have a website, you can use local SEO to boost your business' earnings.
Nowadays, people are looking for more personalized internet services. Local SEO allows you to focus your marketing efforts on specific population subsets. This way, you'll be able to take advantage of very profitable local searches for your company. In addition, local SEO gives your company a firm base on which to build additional SEO features.
It's an excellent method to get your small company noticed in the digital world. Writing blogs with SEO keywords allows you to be on top of the search engine results. Just take Unscramblex for example, it provides SEO articles that get ranked high in Google searches. It enables companies to target local clients when they search online for their goods and services. There is a direct correlation between increased SEO services and increased local business.
2. Create An Enticing Web Design
In addition to enhancing your website's search engine optimization and making it easier for customers to join up or make purchases, make sure your homepage looks its best. Building an eye-catching and intuitive web design by hiring web developers will attract more people to look for more content on your website.
One of the best benefits of eCommerce is that you can easily increase your brand visibility to the public, so make sure your website is well designed and easy to understand.
Several website visitors aren't ready to purchase anything the first time they hear about your brand. Your homepage is the most likely place they'll visit. A congested or difficult-to-navigate site can deter potential customers.
Inadequate or uninformative online content might discourage potential customers from signing up for your product. Sometimes the simplest of modifications can have a significant impact on income.
For example, this Valentine's Day lingerie eCommerce site has a stunning platform that is both user-friendly and eye-catching for people. They generate huge sales every month because of their well-built web design.
3. Make Sure You Hire The Right People
Your company's development trajectory can't begin unless you choose the right people for the job and provide them with the proper training to assist you in achieving your objectives.
A resume parser can assist in populating candidate profiles, screening candidates, and searching the applicant's database on the internet.
Maintaining your company's development is easier if you have motivated personnel committed to its success. It's also a good idea to delegate specific jobs so that you can concentrate on the most critical ones and build a collaborative work environment.
4. Know The Needs Of Your Customers
Identifying and satisfying your clients' needs is critical to your successful entrepreneurship. When building your business strategy, you had to determine your target customers including their pains, needs, and concerns. This will help you address their problems and thus build customer loyalty.
To ensure customer retention, you need to ask for their honest feedback in various ways, from surveys to user reviews.
Keep an eye out for consumer complaints and utilize them as the basis for new products, internal changes, or any number of remedies.
For example, Medical Alert Buyers Guide provides free consultation on their website. It helps customers understand their products more while generating more sales for their business.
You need to keep an eye on the market and your rivals, as well as direct input from your customers. Regular market research keeps you abreast of your competitors' activities and the impact that various economic events can have on your clients. With the use of client input, you are presented with a complete picture of prospective development options.
5. Improve Customer Relationship Management
When trying to expand your business, there are many effective ways to find new customers but make sure that you do not neglect your present consumers. Losing some clients is inevitable in business, but it shouldn't be the direct outcome of your efforts to expand your customer base. You don't want to add to the problem by delivering a terrible customer experience.
Quality customer service can also serve as a direct route to development. It is more likely that your present customers will post favorable reviews, suggest your company to their friends, and buy from your business again if you treat them superbly.
Here are some ways to improve customer relationships you can apply to your business:
5.1 Developing A Customer Loyalty Program
Rewarding your current consumers for their patronage is one of the primary goals of these programs. This can also help you in gaining new clients or re-engaging those who have already abandoned your company.
5.2 Do Email Marketing
An email campaign will assist keep your business at the forefront of clients' thoughts. Moving current and future consumers through your sales funnel is also a tremendous benefit.
5.3 Respect Your Commitments
Nobody enjoys being overlooked. Make good on your promise to contact a consumer if you say you'll do so in the future. If you don't, your clients may get an unfavorable opinion of your company.
6. Make Use Of Social Media
It might be intimidating to get started on social networking. It's important to note, however, that prior knowledge of social media platforms is not required to use them. It can be as essential as creating a company profile and starting to build a customer base.
SEO is crucial since it has the ability to provide well-targeted visitors to your site. When you produce and distribute high-quality content that resonates with your target audience, they become your loyal customers.
Establishing a regular posting schedule for your fans and consumers to look forward to your social media pages is important. To create a solid social media presence, you must connect with your followers regularly.
Learning more about your clients and their habits is a terrific approach. The information you obtain can be used to conduct social adverts if you feel working towards this direction. For a fraction of the cost of a full-fledged digital campaign, this method is not only simple but also a cheap approach to test promotions and measure the interest of a new consumer base.
7. Expand Your Workforce
Expanding your consumer base and increasing your revenue entails developing your workforce. Much like customer service, you must pay attention to the quality of the individuals that join your crew.
Look for people who can not just carry out the responsibilities of the position but also do some initiatives on how to improve the business. Having a team full of untrained people can lead to a bad corporate culture and choices that benefit just the company's interests. To get fresh insights, you need a diverse group of people with varying backgrounds, experiences, opinions, and specializations.
In addition, you'll want to concentrate on the professional growth of your present workforce while you try to hire new personnel. Show your staff how much you appreciate what they do for your company. Involve them in the goal-setting process; pay for their training and seminars. Provide them with more excellent leadership and collaboration possibilities.
Your consumers will sense your business culture from how you treat your personnel. Start by improving your internal processes, and you'll see your firm develop.
8. Demonstrate Your Knowledge And Abilities
If you want to maintain your authority in the eyes of your clients and other firms, you must demonstrate your competence. For example, you can provide SEO-optimized informational materials, organize webinars, perform surveys, or have a Q&A session on your social media platforms. Find ways to teach others what you've learned, and make it seem like a no-risk way for them to benefit.
If you're hosting an event or offering a free download, don't forget to collect attendees' contact details or provide a link to a dedicated promotional page. Aside from just displaying your skills, you're also leveraging it to build a following that can one day become clients. You'll be able to consistently do your business if you continue offering helpful information.
9. Do Sponsorships And Be Socially Responsible
It's a fantastic approach to build your company's reputation and demonstrate your commitment to social responsibility by giving back to the community you serve. Provide free goods and services for causes you believe in and niche-related events or arrange community events to raise awareness about why you care.
You should partner with other firms with similar philanthropic goals to have a more significant impact.
Donating and sponsoring aren't the only options; you can also encourage ethical business practices inside your organization. Moving manufacturing to renewable energy, allowing staff paid time off to volunteer, or only buying materials from local suppliers might all be ways to improve the environment. Do the right thing and build your brand's image around environmental and social responsibility in favor of your local community by doing the right thing.
10. Build Network
Making appropriate business partnerships and getting to know the people in your industry are essential to expanding your firm. Spend time meeting different entrepreneurs and forming connections that one day can help you grow your company.
New clients, collaborations, workers, and even investors can be found via a well-connected company. In addition, it's a terrific opportunity to learn about new and emerging small business trends and best practices that you learn and apply to your business.
Strategic collaboration with another company will help you expand your consumer base or match your company's development with long-term objectives. Starbucks and other big retailers like Barnes & Noble and Target are good examples of a successful strategic relationship. The arrangement allows the coffee business to expand its reach and generate more income.
With the support of an outside vendor, you may grow your company. Maintaining good vendor connections and managing business ties are essential in cooperation.
By building your solid network, you can do affiliate programs that can enhance your brand awareness in your target market with the help of other businesses. Digitarial offers affiliate marketing for B2B partnerships and referral programs.
11. Measure Progress And Make Adjustments
Whatever growth strategy you choose to expand your company, be careful to keep tabs on your progress. Creating and letting a change run without specific goals or outcomes in mind will be futile. Without them, a well-intentioned growth plan can quickly become expensive.
If you're not getting the outcomes you want, don't be hesitant to terminate or pivot initiatives. To find the most effective road to success, you can set up fresh iterations and execute them again. Here are the things you should measure and monitor in your business:
11.1 Number Of Followers
It is important to know if your followers are increasing or decreasing. Having a lot of followers can also entice other people to know your products, thus this will increase your sales and engagement.
11.2 Sales Every Month
If you are not getting good sales for a particular month, identify those factors and try to plan on how to prevent such things from happening again.
11.3 Number Of Engagement
Monitoring your social media engagement can help you realize what your customers want and what content they are not interested in. Identifying their wants and needs will increase your sales and loyal customers at the same time.
11.4 Reviews And Feedback From Customers
Even bad reviews will be helpful for your business' growth. Learn what areas you should improve and take all feedback as positive for the future of your business.
Don't stop measuring and refining even if you've hit the goal of your business plan. In the short term, webinars, content marketing, developing new products, and building a solid bottom line can contribute to your business's rapid growth. Marketing courses can also give you unique and trending ideas for effectively marketing your products.
12. Find Other Income Generators
Additional revenue sources can be essential if your primary business model cannot expand sales. New products or services, alternative price schemes for different consumers or subscriptions, and even passive revenue through advertisements and sponsorships are options you can consider.
Look at each new source of revenue as an addition to your company. You'll probably need to put together at least a basic business plan to see whether or not the new project is feasible and can be supported by your current operations. Before expanding, think about how much it will cost to start and how long it would take to break even.
Finally, be confident that your new project aligns with your company's goals. Even if it starts as a way to supplement current activities, it can eventually need to be spun off into its entity.
13. Create A Detailed Business Plan
A business plan is essential for your small business growth since your business will experience periods of development and periods of stagnation regularly. The most important thing is to continuously look for new development possibilities and not be scared to be innovative and try them out. You should, however, keep an eye out for opportunities that might be a huge mistake. With a business plan, you would be able to point out your SWOT as well as financial forecasting plan.
Check your company strategy and predictions if you're unclear about whether to take advantage of a growth opportunity. You can use it to see whether your idea is feasible and if your company can handle any future short-term expenditures or negative cash flow. Try using a planning tool to help you keep track of your progress and update it regularly, or you can do it manually.
How To Solve Budget Problems For Your Business
Now that we have discussed effective ways to grow your small business, what should you do if you have an insufficient budget to implement these business development strategies?
Startup business loans allow new businesses to get off the market without meeting the strict requirements of typical company loans. The running expenses of a startup may be covered by various sources, including:
Bank loans
Credit lines
Equity financing
and credit cards for small businesses
However, entrepreneurs with a poor credit history might benefit from more flexible financing options, such as those provided by friends, family, and crowdfunders.
Small firms with no prior credit history or track record may be eligible for various startup business loans. Because of this, startup loans come in various shapes and sizes, and each has its own set of eligibility rules and application procedures. Different loan amounts and periods are available depending on the lender and the loan type. On the other hand, startup business loans have fewer restrictions on who may get one than typical company loans.
Conclusion
Following all of these effective methods will definitely give your business the upper hand you need to survive and grow as a small business owner. Promoting your products, learning the wants and needs of your clients, and giving them customer service will result in more customers for your business.
When small businesses use SEO to build quick, resilient, and user-friendly websites that rank high on Google, more qualified prospective consumers will visit their sites, resulting in improved conversion rates.
Search engine users are more inclined to trust a site on the first page of search engine results pages (SERPs) than a brand that isn't on the first page of results.
You should use SEO services as a small company owner to establish a strong online presence and outrank your competitors to get new clients and grow your business.
Digital Ducats can give you the expert SEO services and consultations that are perfect for your small business. Read our blogs to learn more about how SEO works and how to run a successful business.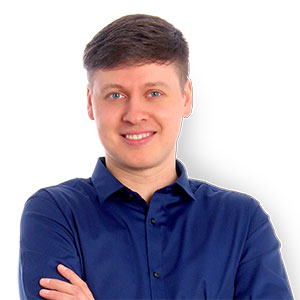 Burkhard Berger is the founder of Novum™. Follow Burkhard on his journey from $0 to $100,000 per month. He's sharing everything he learned in his income reports on Novum™ so you can pick up on his mistakes and wins.