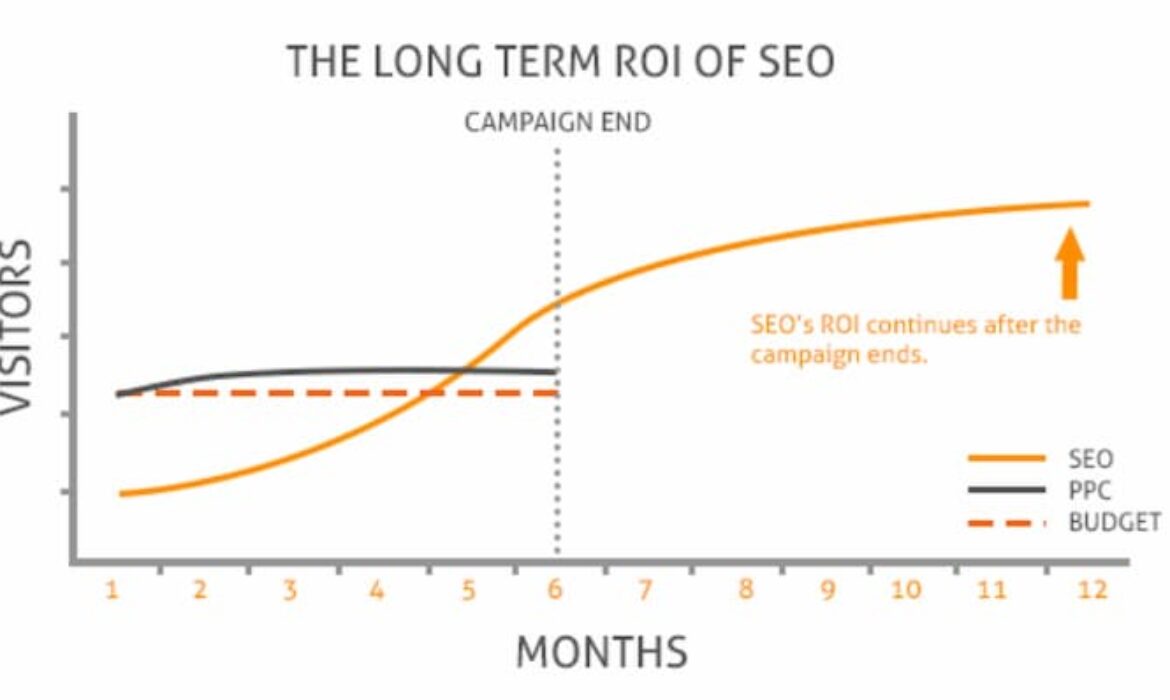 When you look at the bigger picture, the internet is still in its infancy. We've seen many drastic changes since Google emerged as the dominant search engine and they continue to make changes to its algorithm daily. Every so often algorithm changes can shake up the entire SEO industry. Constant turnover in what works and what doesn't can give birth to SEO myths and cause them to circulate.
The truth is that Google's algorithm is proprietary, making it impossible for anyone other than Google to know with 100% certainty how exactly it operates. Much of what we do know has come from large amounts of data and results in which we have drawn our own conclusions.
To this end, many people are still catching up with the times and are only now learning what search engine optimization entails. With so many years of changes, it makes sense that there are a lot of SEO myths circulating. This article will bust a few of these SEO myths so you can count on creating a reliable SEO strategy for 2021.
The belief that anyone can do SEO is true in the sense that you could say "Anyone can be a doctor." Sure, if you work hard, study hard and learn what you need to know, you can become anything you want to become. But if you think that an untrained and inexperienced individual is as capable as an SEO professional, this is a big fat SEO myth.
Anyone can learn SEO and at a basic level, understand the concepts and even apply the fundamentals of search engine optimization. Like any skill you practice, there is a learning curve to expect where you're guaranteed to make mistakes and encounter situations that only experience and knowledge can solve.
Google recommends using SEO consultants
When you're working on a website that earns you money, some things are best left to the professionals. Google itself recommends that every website owner at least consult with a professional.
There are mistakes that an inexperienced person can make that will cost your business more than it would to hire a professional in the first place.
For example, link building can be extremely dangerous if you're not following Google's best practices and guidelines. If you're using the same words as anchor text to link to your pages, you may wind up beyond page 10 of the search results due to an algorithmic filter penalty.
Optimize your earning potential
Navigating around potential disasters is only one side of the equation. The other aspect of hiring an experienced SEO expert is that they know how to get the most out of your website. SEO is a continuous effort where making small adjustments for a few percentages more here and there add up to a lot of extra revenue.
For example, if you knew how to create a rich result you might be able to increase the click-through rate by a few percentage points. If your keyword gets thousands of searches a month, this translates into an enormous amount of additional revenue.
Luca Tagliaferro published his case study on the difference in click-through rate when adding a FAQ rich result to one of his pages. A small snippet resulted in 1.5 times as many clicks.
Hire specialists to get the best results
You wouldn't ask your local butcher to get rid of a mole on your body just because he's good with a cleaver.
You ask a specialist to remove it.
In the same way, you wouldn't ask an IT guy (or web designer for that matter) to come up with an SEO strategy for your business. They may know a thing or two about SEO but when it comes down to getting the most out of SEO, it is a process best left to the professionals.
This myth could also be phrased as "SEO is all about ranking" or "SEO is primarily about lead generation." The truth is SEO encompasses a large segment of digital marketing. Most people don't realize how far-reaching SEO is when it comes to anything search engines, making this statement a complete and utter SEO myth.
So what exactly is SEO? Search engine optimization is the process of making a web-property more likely to be displayed by a search engine for a specific search query. SEO is not just about ranking, lead generation, or keyword optimization.
It includes competitive analysis, technical improvements, conversion rate optimization, keyword research, link building, public relations, networking, revenue generation, content creation, on-site and off-site optimization and the list goes on.
SEO plays a role in almost every aspect of generating revenue from your website, social media, content marketing and/or paid advertising.
There was a time when the websites that had the most links ranked the highest on Google. Many SEOs reflect on this time as similar to the Wild West era when outlaws were able to get away with breaking the law.
In this period of time, software systems were developed to build thousands of links overnight which made it easy to game the system.
This method of ranking was eliminated by a series of updates (Penguin Update) and technological advances that allowed Google to assess the quality of backlinks.
The quantity of links is no longer the only variable in the ranking equation.
What is true is that the more quality links you have the more authority your pages gain.
The key phrase here is quality.
If there are any unnatural links or irrelevant links, they are ignored. If there is an excess of poor quality links, the authority and trustworthiness of your website is devalued.
This is reflected in your ranking and overall search visibility.
Content is still king
If your content is written for users and gets a good level of engagement, the backlinks will come naturally. If you campaign to acquire backlinks to good content, the process is much easier and faster.
It's better to have more quality content on your site that users are reading through than it is to have backlinks to poorly written pages. At the end of the day, even if your pages manage to make it to the first page of Google because of your backlinks, it won't stay there for long if your content doesn't answer search intent.
One misconception in how to publish content that outperforms what's ranking is to make it longer than the competing pages. The truth is that word count is not what makes a piece of content outperform another. In fact, word count isn't a ranking factor at all.
Why would a search engine use word count as a metric?

— 🍌 John 🍌 (@JohnMu) August 31, 2020
What lends merit to this notion is that in creating a longer piece of content, you are forced to go deeper into detail or cover more topics within the page. Depending on your keyword, the more information you're able to provide to your audience, the better you're able to satisfy search intent.
The ability to satisfy search intent is what search engines will value the most when displaying search results. If the search query is an informational search that has multiple levels of depth to the answer, then creating a more detailed article will result in a higher ranking.
On the flip side of the coin, if the search query does not require depth to satisfy search intent, then creating a longer article would be an exercise in futility.
Why this myth is so confusing
The general trend that has become the norm is that content is becoming longer. The average first page search result is 1890 words.
There is evidence that Google values depth, but it must be taken in stride with what the intent of the user is when performing the query. It is not word count specifically that determines whether a page is better quality, but the ability to satisfy the users intent of the search.
Many people have the belief that there is a secret sauce or some sort of magic bullet that will rank a website. SEO is quite the opposite in regards to transparency. There are no secrets when it comes to traffic generation or improving search visibility.
Transparency offers the best value
The best SEO consultants can break down an SEO strategy so that it makes sense to the client. The concept of search engine optimization in its simplest form is to create great content that users are searching for and make sure search engines can find that content for specific search terms.
The strategies and tactics that work for long-lasting results are not secrets. Anything that sounds like a magic bullet should be ignored since there is a shelf life for stuff like that-which usually falls into the realm of black hat SEO.
Practice white hat SEO
White hat SEO is the practice of adhering to Google's best practices when developing a website. Link building is best done through any means that allows a webpage to accumulate natural and high-quality backlinks.
There's no substitute for producing quality content and natural link building.
Anything else is short lived and could ruin the quality of your website.
Many people are confused about the process of SEO and what it actually does over time. It's common to hear someone ask to have their site optimized thinking it will be a one-time job.
This a complete SEO myth! The SEO process is multilayered and multidimensional.
On-page optimization is one of a few different aspects in developing a website's content to drive traffic. There are four large groups you can label as part of the SEO process for developing content; keyword research, content creation on-page optimization and link building.
It took Ahrefs four years to build their blog to drive massive traffic. They were able to achieve such huge success in driving traffic by publishing top-notch, evergreen content and then ranking it to the top of the search results.

That doesn't even touch on the technical side of SEO to produce and maintain a high functioning website.
And we haven't mentioned the monitoring and tracking side of SEO that incrementally improves search visibility, quality of traffic and conversions.
SEO is far from a one and done operation and is nothing short of a long term investment.
Let's start by saying that unless you own Google, it's impossible to guarantee the #1 position with 100% certainty. Search engines are changing all the time and no one but Google can account for changes in the algorithm that could result in the rise or fall of a website's ranking.
Having said that, it's possible to estimate rankings based on experience within the industry or experience in ranking the keyword itself. A 100% guarantee on a #1 ranking is impossible for anyone who doesn't control Google, however, a seasoned professional could speculate ranking to a close degree of accuracy-especially if they've done it before.
FYI, it's much easier to estimate entering the top ten results than to guess how long it will take to make your site first on Google.
The beauty of SEO is that it can be done from anywhere. Digital properties can be accessed and worked on from anywhere in the world. The location of your SEO Company does not matter if they are experienced and good at what they do.
Choose your SEO company for the right reasons
Choosing the right SEO company should be based on several factors such as experience, referrals, results and reputation. If you're in Toronto and you had the choice of ABC SEO Company Toronto or. Rand Fishkin, The SEO wizard of Moz (he's a big deal in SEO but based in Seattle if you didn't know already), who would you choose?
Let me help you with this one-you choose the legend of SEO, Rand Fishkin. Why? Because Rand Fishkin will turn your website into a monster moneymaker. So what if you pay extra money every month. If you knew your earnings would increase by 30% at the end of the year wouldn't it make sense to invest the money on a sure thing?
Let go of traditional ways of doing business
Location can be beneficial to some people for peace of mind. It's nice to know you can run and bang on the door of a company if you need to go looking for them. At the end of the day, you should be deciding to hire an SEO company for the right reasons so you'll never need to bang on their door.
Settle for zoom meetings if you're the traditional type who likes to meet in person. If you want your business to grow, you also need to grow with the times. Your website lives in a virtual space so distance has no boundaries when it comes to choosing the right company for your business.
Finding the right people to work on your website for the right price is an important factor in making the best decision for your business. There's no problem in choosing an SEO company that's less expensive than another but it's important to note that SEO services aren't cheap. Choosing an SEO company because they're offering cheap SEO services could cost you way more in the long run.
You get what you pay for. Be wary of cheap SEO services, as they do not include the same benefits of hiring an SEO company that does all the right things for your site. There are thousands of "SEO professionals" that will offer you prices that are too good to be true. Many of these services will submit your site to low-quality directories or link your site to their private blog network, both of which will ruin your website over time.
These companies can reduce your search visibility and cause more harm to your site than good. There's no substitute for a professional, accurate website assessment and strategy session with an SEO specialist. Why leave the future of your business in the hands of someone who doesn't have good references or a strong reputation for getting good results?
If you work with the right SEO company, you will make more money than you would without them. It's the reason you hire a professional for these services. They make you more money through strategic planning and execution.
There are no shortcuts when it comes to SEO. Make sure your provider is up to par when it comes to putting in the work that will ultimately increase the revenue your website generates.
To the untrained eye this may seem like the case, however, it couldn't be further from the truth. Some backlinks will help your website, some backlinks do not affect your website and backlinks that will harm your website. Knowing how to tell the difference can make a huge impact on the search visibility of your website.
For example, imagine you've started a small business that develops custom POS software for retail stores. Would you prefer a link to your website from Entrepreneur.com
or from bargainballoons.ca?
First off, Bargain Balloons (yes it's a real site) isn't even in your niche. It's unrelated to your product and therefore a link from them will be ignored. In fact, if you continued to get links from websites like this, your website would start to lose search visibility. Google would downgrade the trustworthiness of your site and push it back in the search results.
A link from Entrepreneur.com however is an incredible link to acquire. Not only is this backlink from a website that specializes in entrepreneurial content, but the audience consists of the exact types of visitors you would want on your site.
A link from Entrepreneur would send other small business owners to your site that in many cases would be interested in your product.
This is the first huge win.
The second is the massive volumes of traffic the site generates. Your site would receive a substantial boost in referral traffic for the life of the article your link is on.
The last huge bonus is that Entrepreneur.com has massive domain authority. A link from them would transfer domain authority to your own site, giving you more ranking ability.
The following image is an visual example of Google's PageRank theory. It shows how all websites are assigned their own values of PageRank, which Google uses in its ranking algorithm.
All links are definitely not created equal.
Consider the type of website the link is coming from
Another factor to consider is the different types of links that exist. First off, there are followed and nofollow backlinks. A followed link transfers domain authority, a nofollow link does not.
Besides this very important detail is also the issue of where the links are coming from.
A link from a directory will not carry the same weight as a link from another business within your industry. There is a value assigned to a link according to the relative ease in which it can be obtained. Anyone can get a link from a directory, but not everyone can get a business to agree to link to their website.
Website traffic alone does not guarantee an increase in revenue. However, more targeted website traffic from high converting keywords will generate more revenue.
For example, imagine you sell men's athletic wear on your website. If for some reason your website began ranking for the term menswear, it would have mixed results since this keyword has multiple possibilities of intent. Not all users that type this keyword will be looking for athletic clothing.
In fact, if we look at the SERP, it suggests this is a broad category. The first two results are local websites that list the top menswear stores (none of which are specifically athletic).
The majority of the results that appear for this keyword are higher quality casual and formal clothing.
Find the true intent of a keyword
Keyword research is one of the first components of SEO because it helps publishers understand whether the user's intent for the search will result in a desired action on your website.
Some keywords represent mutliple intentions.
For example, the keyword French press could mean that a user wants to buy a French press, learn how to make coffee using a French press, learn what a french press is exactly and so on.
You can determine a great deal of search intent based on the search engine result page. The Google SERP features indicate intent.
A local pack would mean that people are looking to pick up a French press in their area.
If you see Google Ads appear, it's an indication that people are making money on this search term because they're paying to appear in the result.
Videos indicate there is a demand to learn more about a brand or how to do something.
Not all keywords result in an immediate conversion. 80% of keywords are considered to have informational intent. Not everyone who visits your website will buy something when they get there, however, they may become clients at a later date if you've established an effective marketing funnel.
When you can optimize your website for keywords that have a specific purpose in your marketing funnel, increasing traffic from those keywords generate more revenue.
Without testing, measuring and tracking your key performance indicators it's difficult to know how well your website is performing in converting visitors into clients.
There is some truth in optimizing content with exact match keywords; however, it isn't necessary to rank highly. Google ranks pages by keyword topic, not just whether a page has the keyword posted within its content, which makes this statement an SEO myth.
There are millions of examples where Google has ranked a page in the number one position without the page using an exact match keyword. This is because Google understands context and will rank pages according to how well they answer search intent.
Look at the top websites that rank for the term SEO content writing. Only one title in the top 4 results contain the exact match keyword.
If your target keyword is SEO content writing and your article is an ultimate guide on how to produce SEO content, it's possible to rank for your target keyword because your page shares the same search intent.
Your title could be "How To Produce SEO Content: The Ultimate Guide." If it's the best piece of content and offer the most expert SEO writing tips, you'll rank for the term.
Even if other sites have the exact match keyword within all of the expected places, your content will rank the highest of it is the best match to search intent and offers the highest quality of content.
Does adding an exact match keyword help with on-page optimization?
Yes, absolutely. In fact, it's considered best practice to optimize your pages for a target keyword in which you would include that keyword in the places search engines use to categorize your content.
Including your exact keyword in the title, URL, image alt tags and within your content will contribute to a highly optimized page with more probability of ranking higher.
There is a big difference between syndicate content and duplicate content, the latter being the one that gets you penalized. Syndicate content can actually benefit your site by amplifying good content. If the content you syndicate is being read by a lot of visitors on your site, it improves your user engagement metrics-which is a good thing for your ranking.
Take Medium for example. There's so much content on this site that is directly imported from other websites. It still ranks for a lot of top keywords because it uses the correct method of assigning attribution.
Absolve yourself from all chances of a penalty by placing the correct canonical tags on the content you produce (WordPress does this automatically for you).
Credit the original website as the author for any content you syndicate. Use the `rel="canonical"` attribute on the anchor tag that links back to the original article. This tells search engines you aren't the original author, which means you're not claiming the content as your own.
Where you get into trouble with duplicate content penalties is when you've copied another article and published it as your own. If the content is a match to another page-which would have been indexed before yours, your site will experience an algorithmic filter penalty.
Spun content is just as dangerous as duplicate content
The same algorithmic filter kicks in for spun content. If search engines detect that you're spinning an article that already exists they will demote your page in terms of trust and authority. This is most obviously reflected in search visibility and ranking.
Always give credit where credit is due. If you're posting someone else's content, give them the link to attribute them as the original author and avoid the duplicate content penalty.
Your content will then be considered syndicate content, which is a perfectly acceptable practice when proper attribution is given.
Most SEO companies are capable of addressing the major aspects of search engine optimization, however, not all will offer you the same package. Some companies are better at certain things than others. Almost every company will promote the strategy that they're good at because they know it will get you results.
This doesn't automatically mean it's the best strategy for your business. Make sure the company you choose offers a strategy that matches your business and industry. An SEO company might be absolute wizards in PPC campaigns.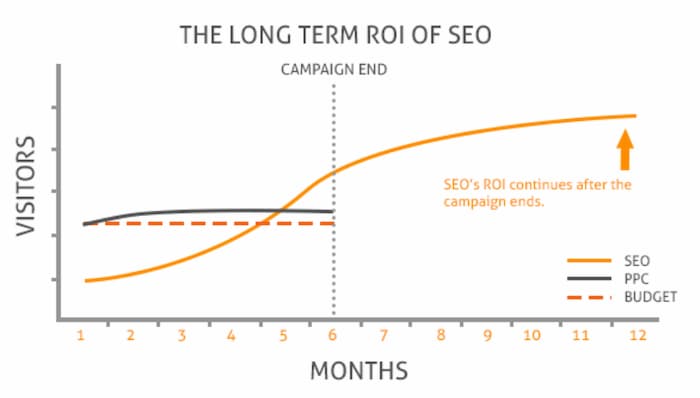 That doesn't mean it's the best SEO strategy for your company website even if they get your business turning a profit. You may have bigger opportunities in developing your organic traffic.
It pays to interview three to five different SEO companies before deciding on who to work with.
You will do much better in the long run if you can find an SEO company whose strength lies in a process that is tailored to your operations and offer you the most long term growth.
SEO myths can make or break your strategy
The emergence of SEO myths is an inevitability that should be expected. No one knows what the Google algorithm is with 100% certainty. The truth is it continues to change on a daily basis.
Constant vigilance is required in order to stay on top of the SEO trends that are verified truths as well as the trends that become obsolete. Read industry websites and follow SEO influencers that report major changes to search.
Being an early adopter to new SEO trends can mean the difference in making thousands of dollars in revenue.
Identifying obsolete practices before you make the mistake of using them can save you an enormous amount of time and resources.
If you have any questions about the validity of an SEO myth that hasn't been mentioned yet, feel free to contact us via email. We're happy to share our thoughts.