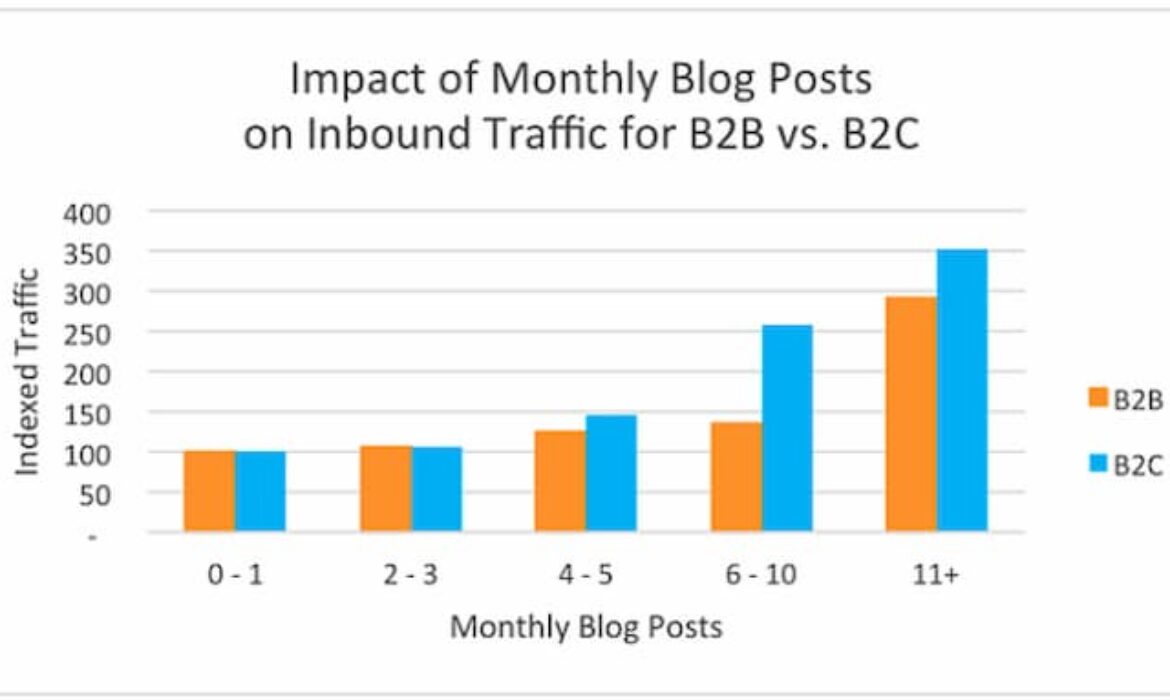 The world as we know it has changed drastically in the last year. There's been a rise in demand for online services and products in many categories, while a waning demand in others has put more pressure on companies to perform. So where are we at when it comes to providing the most effective B2B content marketing strategies for our clients? Here are a few strategies you can be sure to see a lot of in the upcoming New Year.
Infographics
Visual content has made its mark in the content marketing world and none is so effective in a B2B setting as visualized data. Creating infographics will continue to be an effective B2B content marketing strategy long into the foreseeable future.
Direct marketing strategy
The ability to retain information jumps from 10% to 60% when presenting text with images as opposed to plain text. This makes visual content an obvious choice for companies who want their potential clients to remember important details in a pitch or project proposal.
Generate quality backlinks
Apart from the advantages of using infographics as marketing material, the fact that infographics produce 172% more backlinks than regular text articles makes them a major asset to a company. With more people searching online than ever before, there is more competition vying for important keywords that generate income.
Improved search visibility
Infographics contribute to a healthy backlink profile and can provide streams of traffic once they rank as resources for other amplifiers who publish content in your industry. Journalists, writers and other publishers in your niche will look for statistics, facts and resources to use within their articles. Infographics are an excellent way to provide a resource with visualized data, which is perfect for those in need of citing a resource.
An example of one is the infographic we did on Web Design Trends By Toronto Experts
Video marketing
The rise of video has been an obvious success story over the last three years. YouTube has posted some incredible statistics-more notably becoming the second most popular website in the world (overtaking Facebook). What once was a marketing aid for businesses has now become a full-on business model with engagement statistics through the roof.
Most notable is the B2C market since YouTube is often visited for product reviews and as a way for customers to learn about a product. However, many fail to see the power of video as an effective B2B content marketing strategy despite the overwhelming evidence of how it works to generate more revenue.
Here are five facts that provide evidence of the success B2B video content marketing has and will continue to have throughout 2021.
Expect to see more video infographics appear as companies make more of an effort to get more of their message across via this trending channel. There's a fine line between maintaining a level of professionalism in terms of the video content you publish for B2B as opposed to B2C. A video infographic allows companies the benefits of the YouTube audience while maintaining a high level of professionalism.
Google feature optimization
The proof has already been laid out for us and as scary as it is, the truth is we are witnessing a decline in the number of clicks that are going to organic search.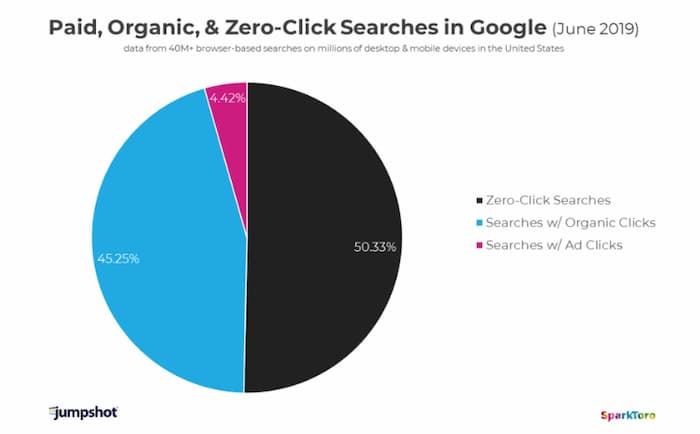 As much as this may seem bleak and unpromising, there is a silver lining to this inevitability. Companies can optimize for Google features to counteract the trend of a declining organic click-through rate.
Featured snippets
The most obvious of all Google features is the featured snippet. This is one of the most valuable of all features because it takes the top position on the SERP. The featured snippet is considered position zero-the new first position because it absorbs the bulk of the clicks.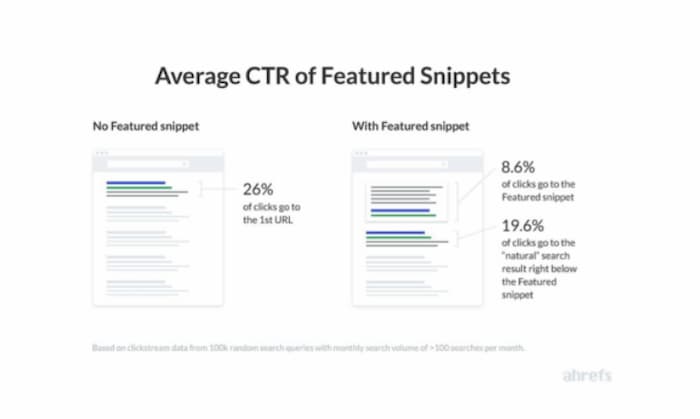 Optimizing for position zero is an effective B2B content marketing strategy because of the value it holds in traffic as well as branding. When your company is listed at the top of the results page as an enriched search result, it brands your company as an industry leader and an expert in its field.
Companies have and will continue to review first page positions they currently hold to optimize content to appear in this position. Winning the snippet can dramatically increase the search visibility of your website and contribute to more leads and revenue.
PAA boxes
The PAA box appears for a significant portion of search results. SEMRush has discovered that when you hold a position in the PAA box, you hold a position for many different variations of that question which can send a significant amount of traffic to your website. These multiple variations of questions that rank in the box are also known as content hubs.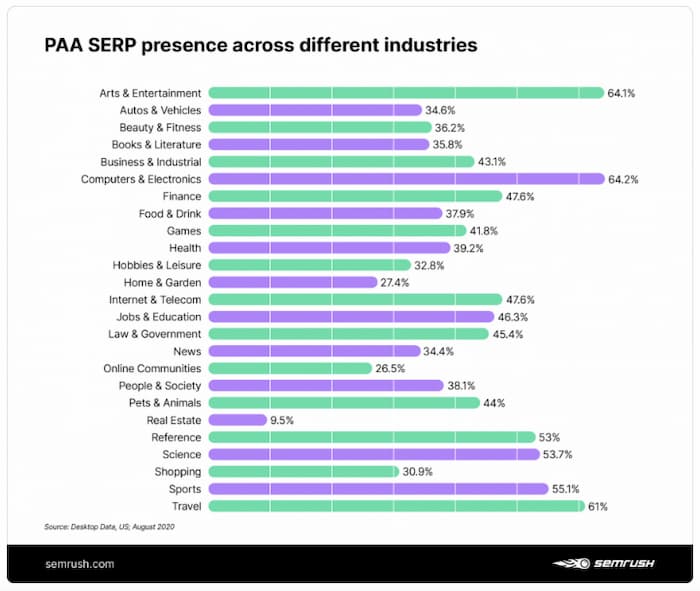 The trend has been to optimize your content into as many snippets as possible. Post more content using tags highlights the information into recognizable chunks (or snippets) for search engines. This makes content more "snippable."
What does "snippable" mean?
Snippable means to organize content to be recognized more easily by search engines. To make your content snippable leads to more featured results in PAA boxes, passages and featured snippets.
Google passages
If you haven't noticed already, Google has begun to highlight the text on pages whenever you search for a specific answer to a question. This indicates the level of detail that you can expect in the upcoming era of search.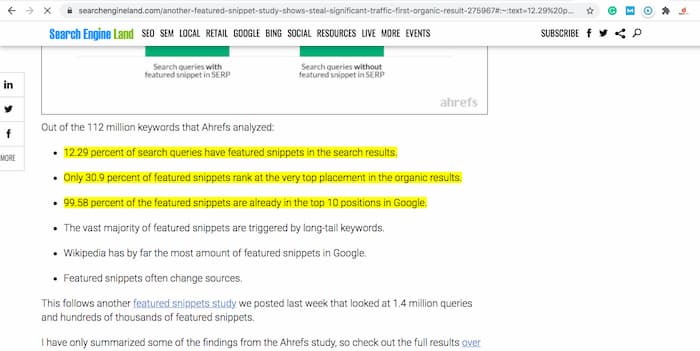 Not only do search engines find the pages with the most suitable content, but they highlight the text within the page that directly answers the question. Google passages provide us with all the more reason to make your content snippable.
Co-marketing projects and partnerships
Expect to see more companies partnering up as a B2B content marketing strategy for specific projects and/or promotions. The advantages of working with another company have a huge impact on expanding your audience and branding your company as an expert in your industry.
Direct marketing advantages
When companies form an alliance for a specific project, they are sharing one of their most valuable resources; their network. All promotions and content will go through the regular channels such as on-site content, off-site content, social media and any email promotional material.
More companies are creating more opportunities by leveraging their partners' audience in exchange for their own. This symbiotic relationship can be an ideal partnership for those that aren't direct competitors but share the same industry.
Airline, hotel and car rentals are an excellent example of how companies can team up and combine their efforts to give their customers the best prices.
Some companies aren't anywhere close to sharing the same industry, yet cross promoting still positively affects their revenue. For example, Volvo became the official car for Legoland.
When you're able to promote another company within your campaigns it paints a positive light on your brand. It shows you're not afraid to help your audience find a quality product that you believe will help them in their everyday lives. This can contribute to more trust in your brand and ultimately more brand loyalty, sales and revenue.
Long term advantages
Another aspect to partnering with another company is the additional search visibility for the extended network. Keep in mind that backlinks are one of the largest ranking factors that affect search visibility. Working with another company's network can result in a brand new audience that comes with more possibilities for link building and sharing.
The additional exposure to another network can give your company a huge advantage over your competitors. The surge in traffic can have a long lasting effect in your rankings from increased backlinks and search visibility.
Personalized email marketing
As one of the oldest, yet most effective forms of digital marketing, personalized email marketing will be a top choice as an effective B2B content marketing strategy.
A simple fact is that the ROI is unparalleled in the industry so it's impossible to ignore (over 3800% ROI). The difference in creating campaigns that get the most conversions will be how well companies are able to segment lists and personalize content.
We've already entered an era where user engagement and personalization reign supreme. In order to make the most of what is already working to generate conversions, companies will need to continue to personalize content in order for it to reach its intended audience.
List automation is old news and in order to avoid the trash section of the inbox, personalized content is the only way to separate your company from the rest of the email campaigns.
On-site content development
The content you produce on-site is going to play a huge part on the search visibility of your website. The development of content that provides value to your audience is crucial for spreading awareness and nurturing leads that convert into sales.
Small businesses can expect to produce more leads regularly from publishing SEO content regularly. In fact, companies that publish 11 times a month get 3.5 times as many leads as companies that publish once or twice a month.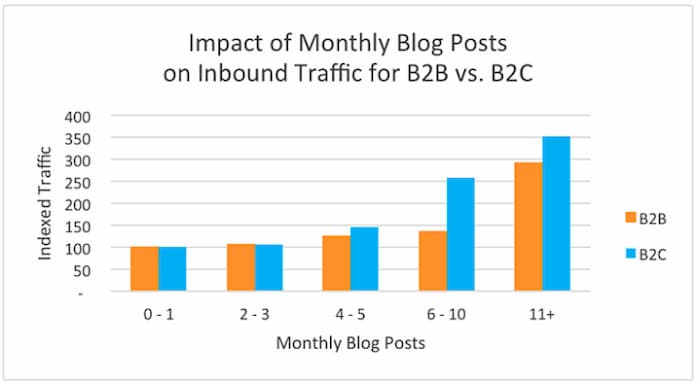 Information is in demand and the means for supplying the specifics to users searches has created benefits for being extremely detailed. The on-site content you produce will play a part in developing the success your website has in the search results and ultimately its performance as a lead generating asset.
Original data and research
Individual data from research, studies and surveys are among the most useful pieces of content you can develop for your company. Identifying what interests your clients is an effective way to publish content that your ideal audience wants to read about.
The more information you have about your clients, the better chances you have for engaging them on more levels. With the proper research, you can build your content strategy on topics that mean the most to your current and future customers.
Research, studies and surveys are excellent tools for developing more insight into what your clients want and how they experience they have using your products. Find out what works and what's not to provide a better experience with your brand.
To generate original statistics on your findings gives you a foothold in the industry for publishing original data that no other company has access or has ever published. This is an excellent means for creating newsworthy coverage resulting in earned media and the potential of earning high quality backlinks.
Establish a B2B content marketing strategy for 2021
It's cliche, and yet it remains one of the great truisms in digital marketing: Content IS King. What's also true is "He who fails to plan, plans to fail." The takeaway here is that by establishing an effective B2B content marketing strategy for 2021, you will be setting your company up for success.
Use any or all of the strategies above to drive robust traffic to your website and brand your business as industry leaders. The time has come where everything you do to improve your content will pay off in dividends further down the line.
Need help with your B2B content marketing strategy? Let us give you a hand by assessing your website and proposing a game plan to rank your website to the top of the search results.
Christian Carere