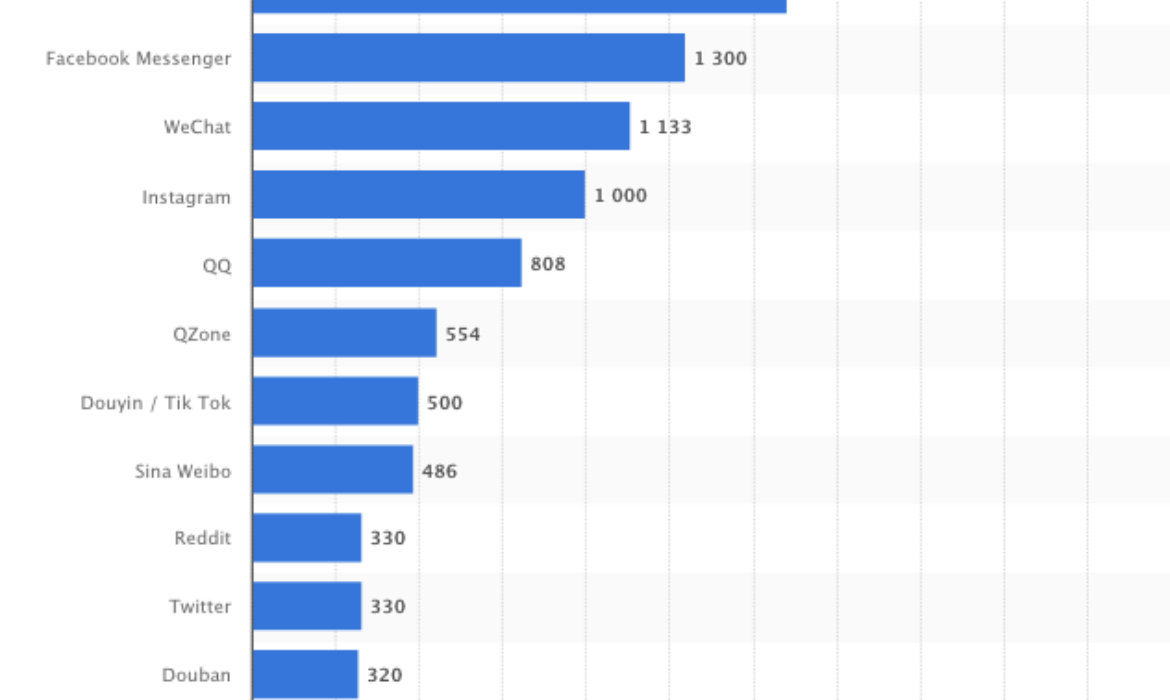 Of all the important tasks that a small business has on its plate, there are at least 10 digital marketing strategies that should remain at the foremost of your mind. Here is a checklist for starting the New Year with an additional boost to your website's search visibility.
The capability of search engines to extract meaning has changed the way content is optimized. Sprinkling keywords throughout your page isn't enough to make a page relevant in a keyword-related query. It's still necessary to have keywords in the most important places for on-page optimization but in order to truly be competitive, your content needs to be optimized for an entire keyword topic.
Keyword research
Keyword research is the process of discovering the most important terms as well as relevant topics that contribute to your page's overall optimization. Use multiple sources for identifying keywords to create more options to choose from.
It would be impossible to publish a relevant page on kitchen renovations without mentioning the subtopics that go into performing a kitchen renovation.
By breaking down each topic into smaller subtopics, you're able to target more specific search terms and provide more depth in a keyword topic.
Topic clusters
Creating topic clusters is an effective way to promote the relevance of your site for a specific topic. By identifying the most relevant subtopics of the most important terms to your business you can create a content cluster best represented by the pillar page model.

Pillar page model
The search term in this example is kitchen renovations. This topic can be broken down into subtopics to include countertops, flooring, lighting, cupboards, etc. The main page would link out to individual pages to explain each of these components in further detail.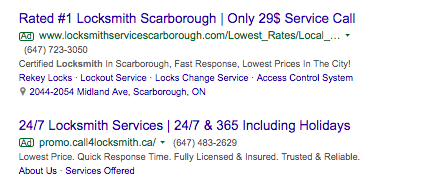 As you dive deeper into detail it becomes apparent that each of the subtopics to kitchen renovations also has their own subtopics that can be further explained with separate pages. The phrase kitchen countertops can be broken down into more articles that explain the types of countertops and represent very high volume search terms.

Whether your content already exists or not, clustering your topics to show that your site goes deeper into detail will demonstrate expertise in your niche. By linking to the main pillar page from your subtopic pages, you raise the profile of the major search term. From a search engine perspective, this demonstrates the depth your site has for the entire keyword topic, enhances optimization and increases your site's ability to answer user intent.
Satisfying search intent is a major factor in establishing relevance and ranking for a search query. The first page of results is a search engine product because it represents their best solution to a search query. Websites are selected in a search result based on the ability to provide what the user was looking for and as a result, be the final destination of the user's search.
Search engines want to see that your site dives into the most important details of a query and has the ability to answer commonly asked questions related to the search.
Publishing content that provides solutions to common problems increases the value your site has because your content provides a specific response to a specific query. Create a resource for your clients and future clients by providing content that targets problems. Learn how to write SEO optimized blog posts to increase traffic your site receives.
Use the SERP as a resource to find what people are searching for the most. Google autosuggest, PAA boxes and featured snippets are major clues to the questions and answers people are searching for and serve as an indication as to what content should be included on your site.
There's no question that a social network can provide an excellent source of the traffic to your site. Here is a list of the top social media sites and the number of users on each platform.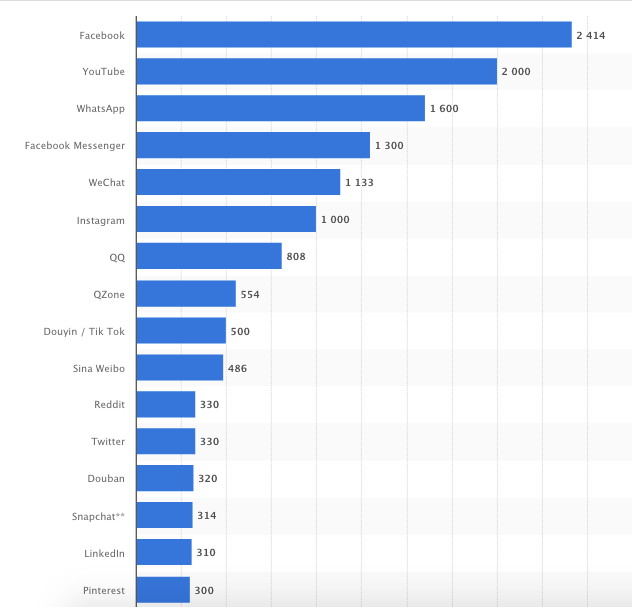 The top social media sites have become secondary search engines that can benefit your site by driving traffic from optimized content. In order to be effective in driving the most traffic from any social site, it's necessary to be active as a community member and not just a robotic content posting machine.
The whole purpose of social media is to be social, which allows businesses to show a more human side in which people can relate. This type of effort takes time and resources so it's advantageous to allocate enough attention to one profile where you actually engage with other members.
Choose the most appropriate social profile to focus on to create a strong presence and build a network. It wouldn't make sense to focus on Instagram if your company specializes in high-ticket B2B services. LinkedIn would be a better platform for your particular niche.
However, if your selling retail products, Instagram is the perfect platform where your product can get a lot of exposure and interest.
One of the top three ranking factors is the strength of your backlink profile. It has become increasingly difficult to acquire high-quality backlinks and building a PIN (Personal Influencer Network) can increase the speed at which your website acquires links.
Identify the influencers, site owners and authors that actively publish content in the same industry as your own. One approach in building a mutually beneficial relationship is to offer them value before you've even made contact.
For example, research their website and find what keywords they're appearing for on the second page of Google.
Link to their site on relevant pages a number of times in your own content and link building efforts.
Reach out to them explaining how they've influenced your work and provide them with the list of URLs in which you've included links to their content. This in itself is often enough to encourage them to want to return the favour.
Regardless of how they respond to your generosity, they will definitely be more inclined to pay attention to a page you've created in which you need links.
A simple email informing them about your content is more than often enough for them to help you out by linking to your site.
Guest posting regularly is an excellent way to build awareness of your brand and acquire high-quality links. The characteristics of quality backlinks are that the links come from relevant content, on a relevant site and from a website that has a good flow of traffic and high search visibility for similar keywords (preferably with a high DA).
You control all of these factors and apart from the authority, you build from the links you increase the awareness of your company and create relevant streams of traffic to your site.
The experience users have on your site plays an important role in engagement. Visitors will leave a site that they find difficult to navigate or that takes too long to load.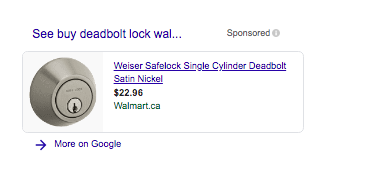 Page speed became an official ranking factor on mobile devices in July 2019 after the Mobile-First update. Considering that the majority of searches are now performed from a mobile device this places a high priority on maintaining fast load time.

Speed up your pages load time by uploading images that are compressed and sized to fit the space for what your site needs.
Use plugins to minimize and inline your HTML, CSS and JavaScript.
Delete unused plugins to clear unwanted clutter from your header as this is the first area to register when your site is loading.
Boasting the largest ROI in the business at roughly 3800%, email marketing is an aspect you can't afford to ignore. An email list will Google-proof your website by providing traffic through scheduled newsletters, updates or promotions.
Build an email marketing campaign and learn more about your audience through the statistics your campaign generates that provide insight on user behaviour. High open rates indicate what subject lines would make great headlines to attract attention. High click-through rates to your site indicate interest in a particular topic in which you can build more content on your website.
As the competition becomes more difficult, branding becomes a bigger asset to your marketing. Incorporate branding in your link building and content creation. When users recognize your business it encourages leapfrog clicks. People will jump to your site if they recognize your company as opposed to clicking on a site they don't recognize.
The way people scan search results is shifting from the traditional allocation that ranking suggests. The number one position won't always get 30% of the traffic because people will click further down the page for a recognizable brand. This type of user behaviour improves your site click-through rate, which also results in a higher ranking on the SERP.
Stay on top of the technical aspects of your site to maintain a competitive edge. When all things are equal in terms of content, optimization and backlinks, the technical performance of your site can mean the difference in outranking your competition.
Use tools such as Screaming Frog or Deep Crawl to get an overview of the performance of your site. Identifying and correcting indexing issues, duplicate content and metadata issues can improve the performance of your site. A few 404 errors (broken links) may not hurt your site too much, but as they accumulate they can weigh down the user experience and therefore affect your ranking ability.
Optimize your websites for performance in every aspect that pertains to how search engines are ranking sites for your keyword. Analyze the SERP to identify the characteristics the ranking pages share and what is making a difference in how Google is determining to rank websites for that particular search term.
For example, a characteristic that magazine-style blog sites benefit from is fresh content. Having the most recently published content is baked into the ranking algorithm. Therefore, maintaining a consistent publishing schedule and updating older blog posts creates positive ranking signals and a sharper competitive edge.
Every niche and every keyword should be considered separately because Google's ranking algorithm changes with the intent of a search. Be aware of what's working on the SERP for your keywords to make those adjustments and additions necessary to rank in a top position.
Implement sound digital marketing strategies
Execute careful and consistent content strategies that address the needs of your current and future clients.
The top-ranking factors (content, backlinks and Rankbrain) are ultimately related to providing the best experience for the user. Keep this in mind when forming keyword, content, link-building and digital marketing strategies for the biggest impact in traffic and lead generation in 2023.
Related reading: 12 Web Design Trends By Toronto Experts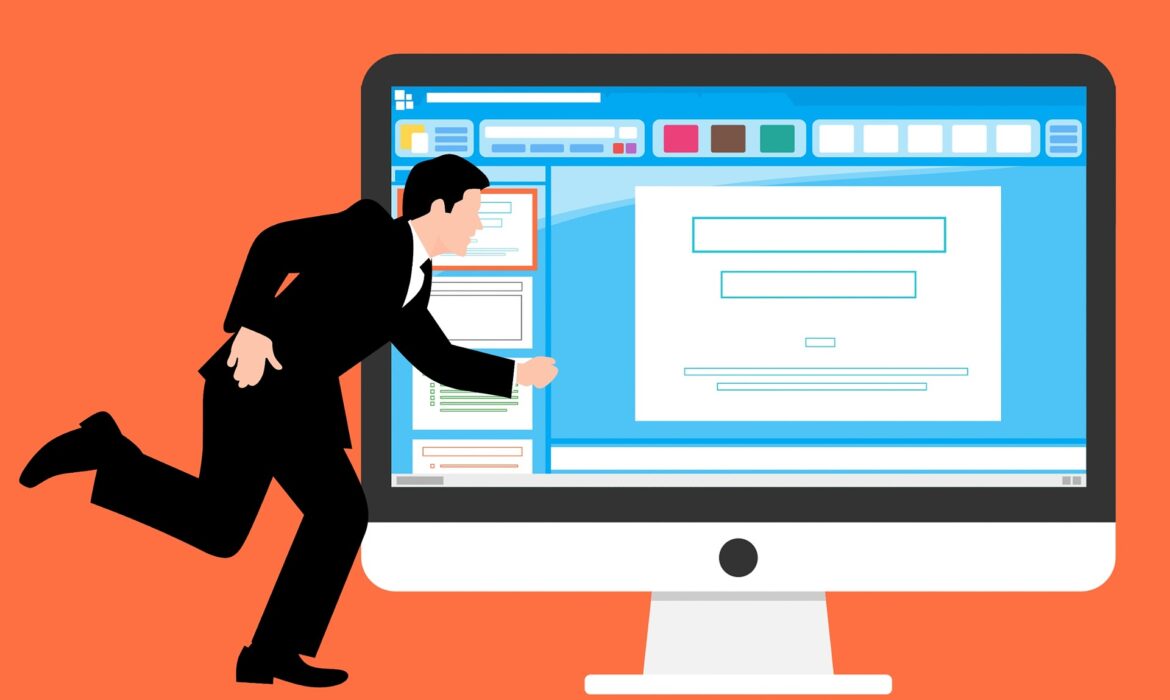 SEO is the holy grail of inbound marketing. Placing your website where people are actively searching for what you offer is one of the most effective online marketing strategies with the highest conversion rate.
You may not be familiar with the term, but your organic click-through rate is an important metric when it comes to gauging the performance of your pages in the search engine result page (SERP).
What is the organic click-through rate?
The organic click-through rate refers to how many clicks your website receives compared to the total amount of available clicks. If a keyword generates 1000 clicks on the first page of search results and your website gets 400 of those clicks, your organic click-through rate is 40%.
The trend has been an increase in the number of Google features that occupy the first page of search results. This has forced website owners to take a more strategic approach to generate traffic from the Google search index.
The organic click-through rate your website receives becomes an important factor because it's a metric that Google measures and rewards. Each position on the first page of search results has an expected click-through rate. If your website exceeds the expected click-through rate, Google will position your page higher in the SERP.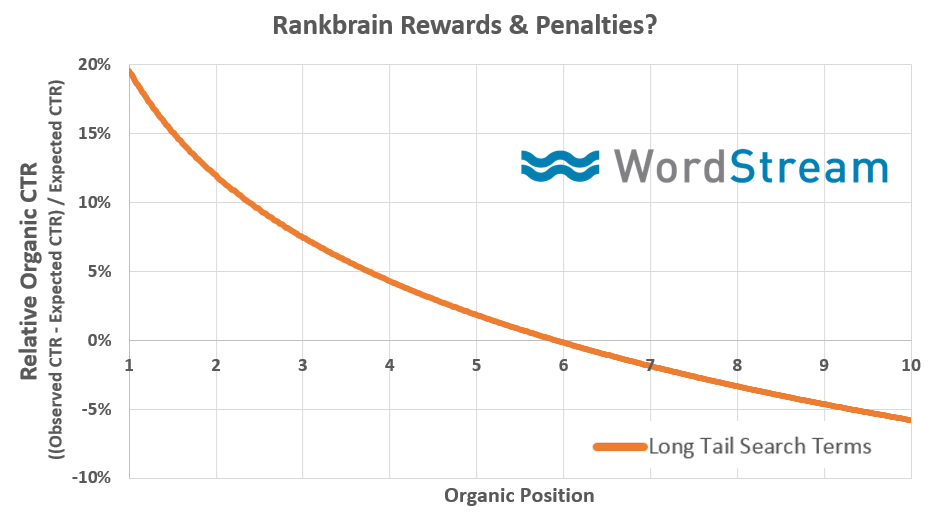 The same holds true if you reverse the situation. If your page receives less than the expected number of clicks, it will lose position on the SERP.
The click-through rate your page receives plays an important role in your ranking and ultimately in the volume of traffic, you drive to your page.
So how can you increase the organic click-through rate of your site? Here are a few strategies to implement that will work to get your page more clicks from the SERP.
Improve your page ranking
If you improve the position of your website on the first page of results, you will naturally increase the organic click-through rate. The first five search results typically receive the lion's share of the traffic on most keywords. Improving your position closer to the top of the page will give your website more search visibility and as a result, more clicks to your page.
Improving your ranking isn't a simple task but with a planned effort you can work towards this goal using the following tactics:
Enhance optimization
Make sure you've covered the essential on-page optimization factors that indicate the most important keywords on your page. Use your keyword in the title, meta, URL and within the first 100 words of your page.
Tag your images with your keywords within the image alt description and as a bonus, use the keyword in the image filenames.
You can use the tool Text Optimizer to make improvements to the text on your page. This tool will suggest a number of LSI keywords to add to your page and could be the boost you need to enhance your optimization.
Add backlinks
A high-quality backlink will increase the ranking ability of your page. Avoid linking to questionable websites and make your links count by researching and vetting the websites to make sure they are a good source of authority and credibility for your content.
Answer search intent more thoroughly
At the end of the day the most important part of achieving a top ranking is about how well your page answers the intent of the search. Make sure a user can land on your page and have every question answered that's related to the query.
Analyze the top-ranking pages and make sure you haven't left any details out in your content. Improve the quality of your page to be a better solution to user intent.
Tempt users with a catchy headline
The headline of your page is the most important part of marketing your website in the SERP. It's one of the first things a user sees when scanning the results page and will heavily influence whether they will click on your site. There are dozens of headline strategies you can implement that are proven to attract more clicks.
Did you know traffic can be swayed as much as 500% based on your headline? Your headline is the single most important selling feature of the content you're producing.
There are numerous studies that have been published to improve the click-through rate of your site by making subtle changes to your headline. Learn how to write a great headline using any one of these strategies.
Use numbers in your headline
One of the top-performing types of headlines is those that include numbers. Listicles, by far, receive the highest CTR and get the most shares on social media.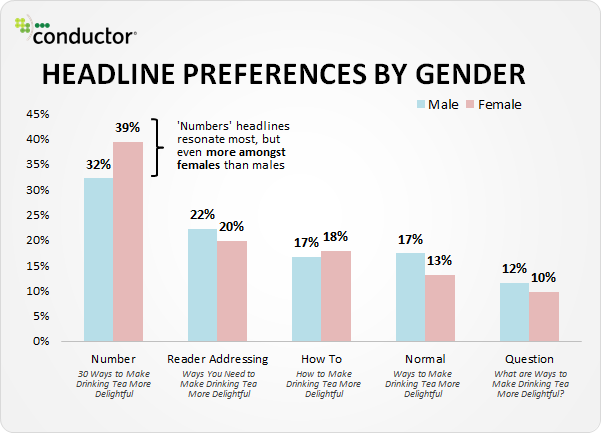 Incorporate a number within your title to improve the number of clicks your page receives.
Use brackets within your headline
Another strategy to increase organic ctr is to use brackets in your headline. The use of brackets attracts users because they understand they're getting a quick summary of the article. You can use brackets to feature specific aspects of your content and make it more enticing for the click.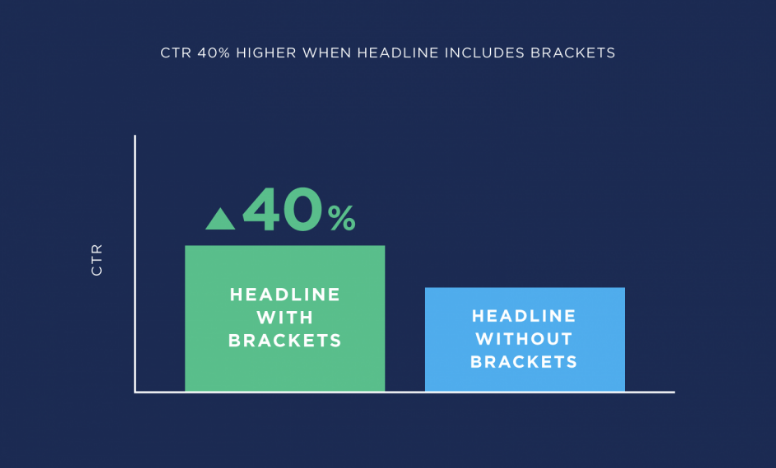 Create user/search engine-friendly URLs
Use short, descriptive URLs that contain your keyword so that search engines and users have an accurate idea of the content your page contains. The URL is one of three things a user will see on the result page so it's important to take advantage of this aspect of marketing your content.

Compare the above URL with non-descriptive URL (below) and it's much clearer why a user would pick the shorter URL that includes the target keyword.

User-friendly URLs are easy to read, short and are typically a summary of the content and a shorter version of the title. Avoid computer-generated URLs that have no meaning to users or search engines. Take a look at the ranking results of pages that have short URLs: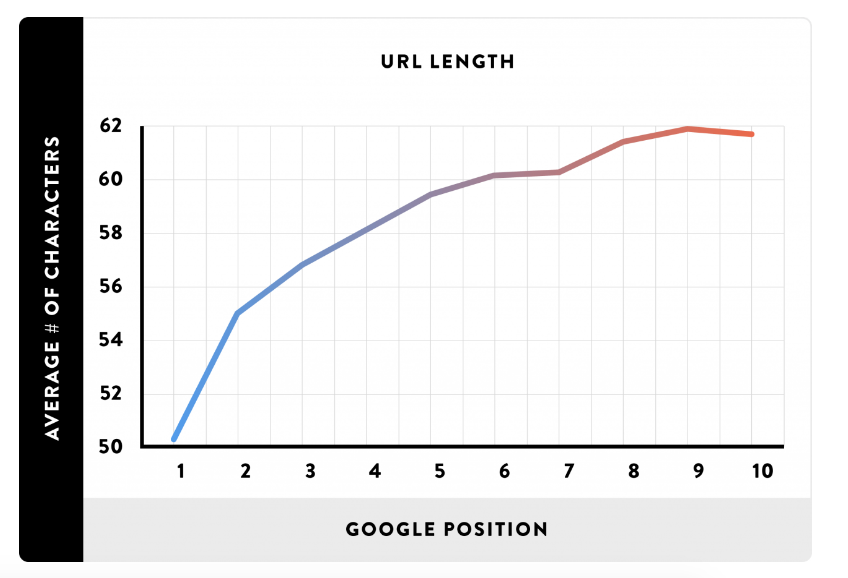 If you're using WordPress (which accounts for 75% of the total websites created) then it's an easy fix to make sure you're able to use your keyword in the URL. Simply go to Settings, Permalinks, and select Post name as the preferred extension of your URLs.

Draft enticing meta descriptions
The meta description is your opportunity to convince a user that your page is the best option to satisfy search intent. Incorporate the keyword in the front end of your meta description to show users that they've come across a page directly related to their search.
You have 160 characters to create an elevator pitch to get the user excited about the content that you've published. Provide an accurate summary of how your page addresses the true intent of the search.
Install Yoast for the easiest way to manage your metadata. Yoast provides you with a section to enter your meta description with a visual gauge for making sure the length of your description is adequate.

Failure to enter a meta description will force Google and other search engines to come up with one for your page. The snippet that appears may not be as convincing as the one you can create yourself. It's an SEO best practice to include a meta description for every page you intend to display in the search results.
Implement structured data markup
Structured data markup is useful for search engines because it summarizes the content on your page in a more easily accessible language. The implementation of structured data markup can result in rich results, which enhances the quality of your search result listing.
Rich results
Google has steadily increased the number of features that appear in a search result. Anything that isn't just a blue link can be considered a rich result.
Rich snippets can make your listing more attractive to users and therefore attract more clicks. Rich results can come in a variety of flavours, however, there are specific types of Schema you can deploy that will encourage Google to feature your content as a rich result.
There are ratings and reviews,

FAQ Schema,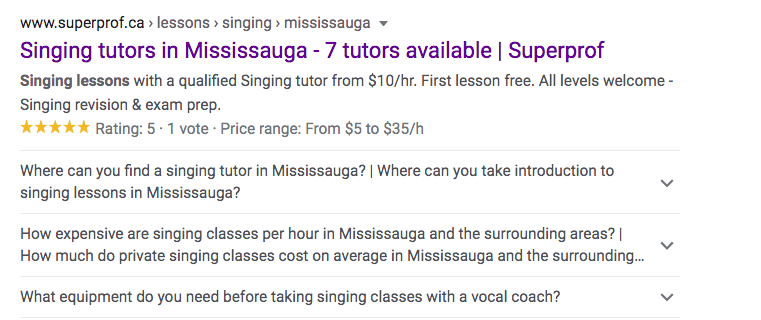 Q & A Schema,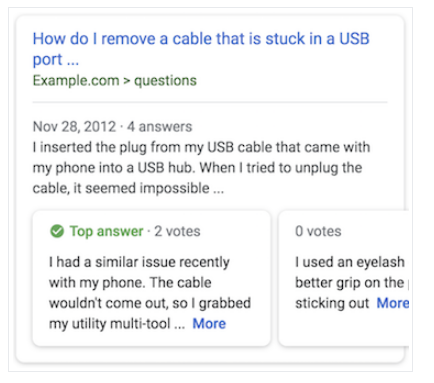 How-to Schema,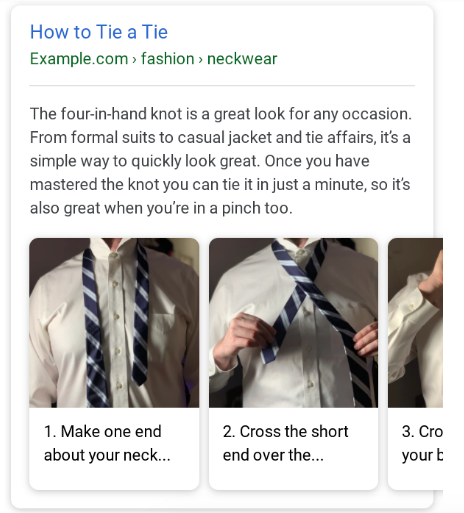 By implementing the correct structured data markup, you can deploy the types of Schema that will make your page eligible to be featured as a rich result to increase the organic CTR of your website.
Increase page speed
The speed at which your page loads plays a role in how many visitors actually land on your page. If you're anything like the majority of users, you can relate to the fact that people tend to leave websites whose pages take a long time to load. In fact, studies show that an increase in load time from 1-3 seconds will increase the likelihood of visitors backing off your page by 32%.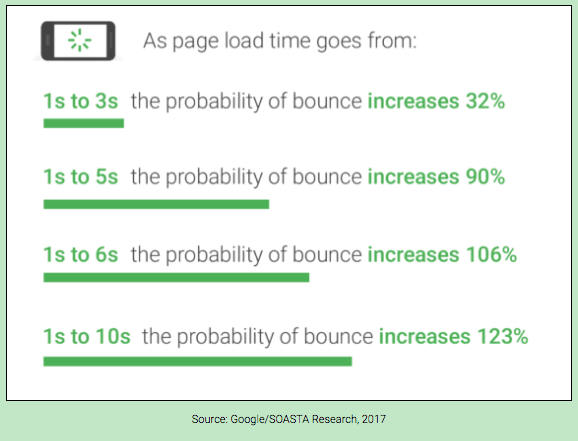 Increase your page speed to reduce the bounce rate and get more visitors on your page. You can do this a number of ways but the first step is to identify the problem by visiting Google PageSpeed Insights.
Enter your URL and Google will provide you with a detailed report on how to improve the time it takes for your pages to load. The report will indicate the major areas that are slowing down your page.
Take preventative measures
Make page speed a conscious effort in your content creation to improve user experience. Use plugins that reduce the size of your images (Smush) as well as a CDN for faster server response times. W3 Cache is also a plugin that will allow you to leverage browser caching and inline HTML, CSS and JavaScript. By addressing these four issues you can maintain a page speed close to the recommended load time of 2 seconds.
Target additional keywords
Optimize for additional keywords to increase the organic click-through rate of your page. Although you may be targeting one major keyword, you can improve the traffic your page generates by identifying alternate keywords that your page is also ranking.
Rather than just driving traffic from one keyword, you can improve the optimization of a second and third keyword to increase your position and overall click-through rate.
Using a tool such as SEMRush makes it easy to see what alternative keywords your page is appearing for in a search.

Moving your page up from the second page to the first page can tremendously affect the clicks your page receives, but keep in mind that some of the greatest gains with less effort will come from moving your page from positions 6-10 into the top 5 search results.
Increasing organic CTR ultimately increases revenue
The traffic your website receives is directly related to the revenue it generates. The law of averages dictates that the more visitors that are frequenting your website means that there will be more sales and new clients.
If you've targeted the right keywords in your strategy you now have multiple ways to increase organic click-through rate which results in increased traffic, leads, and new clients.