BERT has been an official update since October 1st, 2019. This major update is claimed to be the biggest leap forward in Google's algorithm in the last five years. 
In the past, the impact of major updates was very clear because rankings were completely shaken up. This time around, this "major update" has been rolled out and implemented with seemingly no real changes to search results. 
Has BERT made the internet a better place? 
Has Google done something good for everyone? 
To make that decision you need to understand the challenges that have made BERT a breakthrough update and why it has revolutionized search forever.
So what exactly is BERT?
BERT stands for Bidirectional Encoder Representations from Transformers. The algorithm is a neural network-based technique for natural language processing that is able to assign more accurate context to phrases. To put it plainly, BERT helps Google better understand the intent users have when searching.
The algorithm considers the meaning of a word based on the words that come before and after it to better understand the context in which they are being used. 
This differs from the older algorithm that processed each word in a sequential order, which in many cases would misinterpret intent. BERT allows search engines to understand how each word relates to each other in order to assign context.
So what does it mean for companies and website owners?
For most, there has been a very subtle change in rankings and therefore it has seemed BERT has come and gone as silently as a fart in the wind. Don't be fooled. BERT is making a stink and after the update, it was reported that it affected 1 out of 10 search queries in the United States.
Many of the subtleties of the update are seen in longer phrases that use "to" and "for" because they completely change the intent a user has in a search. 
An example from the Google blog from before and after the update is a search for "2019 Brazilian traveller to USA need visa." Before the update, Google didn't consider the word "to" as it related to the rest of the phrase and so it returned a result that was what the user was looking to find.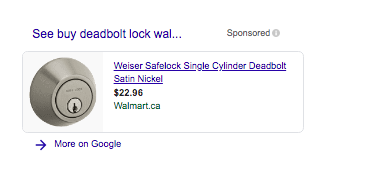 After BERT you can see that the search result is more accurate because it considers "to" in the query, which changes the context of the search.
Take the search term "math practice books for adults." Before the update, the algorithm didn't take into account that the word "for" would assign a different meaning to the search term. The difference is now a more useful result for the user.

Another example is the search term "parking on a hill with no curb." In the past, search engines would not have recognized the change in intent made by the words "with no" curb. Instead, they used "parking uphill" and "curb" as the main focus in producing a result for this search.

There isn't really any call for reform on behalf of website owners based on the update. There has always been a long-standing demand for high-quality content and that continues to be the case.
Common misconceptions about BERT
Now that BERT has been rolled out, there have been some myths that need to be debunked. Many people make assumptions and here are a few that warrant an explanation.
EAT principles will have more of an impact on search results.
This is false. The EAT (Expertise Authority and Trust) principles are a completely separate algorithm. This focuses on a completely different aspect of assigning value and credibility to articles and authors. 
Google consists of thousands of layers baked into the algorithm and many of them work harmoniously with one another. BERT is about context, not credibility and is a completely different algorithm to the changes in EAT principles.
Site owners need to optimize for BERT
You can't optimize for BERT because the algorithm is designed to provide more accuracy in the contest of search queries. If it isn't clear what the pages on your site are about, you needed to make changes regardless of the BERT algorithm.
BERT is the biggest update Google has ever made
The BERT update was reported to be the biggest update within the last five years but has not been claimed as the all-time biggest update. 
There have been quite a few updates that changed how Google assigned value to content and backlinks, however, this update was revolutionary because it changed how search engines assign meaning in a more human-like understanding.
Moving forward
As we move forward, BERT will continue to improve its understanding of how users search. The breakthrough update has changed the way search engines assign meaning and this is only the beginning. As learning and contextual recognition grow, so will the accuracy of search results for the user.
RELATED READING: Drive Traffic With Content That Solves Problems