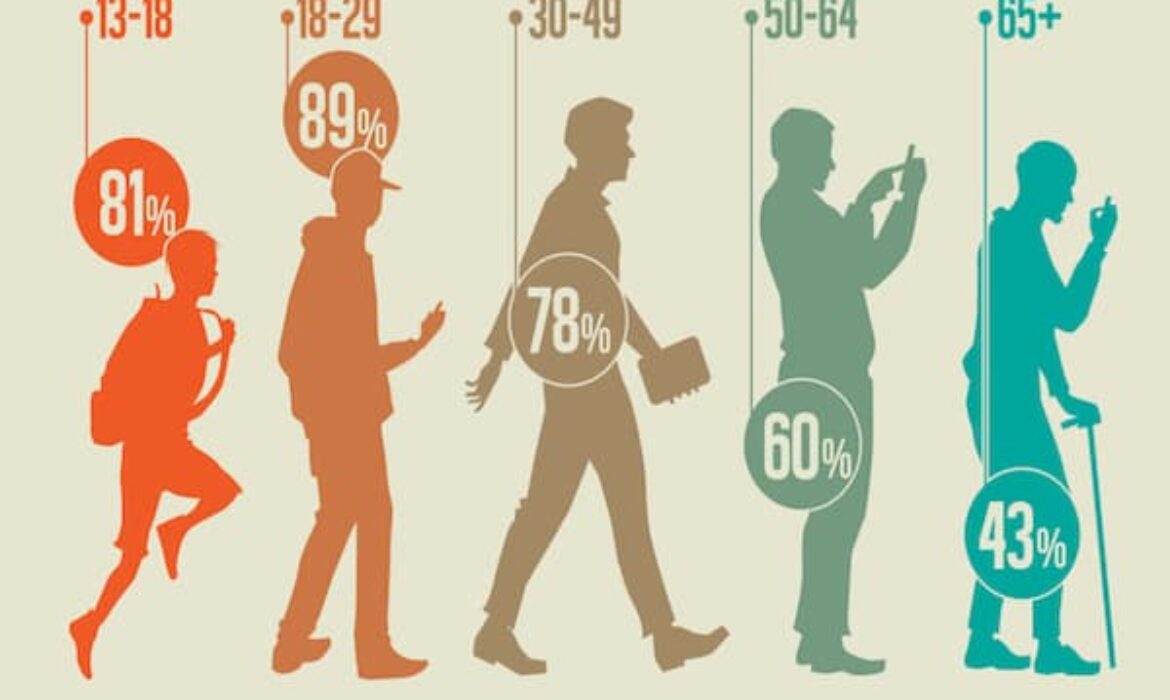 Content is king. It doesn't get more cliché than that but it needs to be said because it is a major truism in the SEO industry. Without content, SEO doesn't exist. Developing an SEO content marketing strategy is your blueprint to communicating, convincing and converting visitors into clients.
What is an SEO content marketing strategy?
An SEO content marketing strategy is a plan that strategizes on how to publish and promote content that guides an audience to take action. It's not only targeted to the visitors on your website, but to those off-site that you want to educate, convince and convert into clients.
Your SEO content marketing strategy establishes the topics, keywords and content tilt to break through your competition and guide visitors to purchasing from your company.
What are the advantages of an SEO content strategy?
Developing an SEO content strategy establishes a measurable goal and a plan for how to achieve it. Publishing content without an SEO strategy can be compared to the likes of throwing darts with a blindfold on. Your content may be high quality but if it's aimed at the wrong target, its impact will have a minimal effect on your business.
Developing an SEO content strategy establishes your goals, audience, strengths, opportunities and a way of measuring your success. Use the following as a way to develop an SEO content strategy that has a maximum impact on how you drive traffic to your site and convert those visitors into clients.
Set your goal
There's no point in randomly producing content without having a specific goal in mind. Establish a specific goal from the onset of your SEO content strategy to define your purpose for publishing content. A goal also allows you to refer back to an overarching purpose to clarify the decisions you need to make when developing your SEO content strategy.
If you know that your goal is to get people to purchase more products on a retail website, the content strategy will be different than getting visitors to leave their contact information or subscribe to a newsletter.
Clearly define the goals you have for your company so you can effectively create content that moves visitors further along the marketing funnel.
Target a specific audience
Take the time to carve out a very defined group that you can confidently point to as your target audience. This can be done effectively by creating a buyer persona. A buyer persona allows you to brainstorm the characteristics of your ideal client with greater accuracy by identifying the pain points that are most common within that group.
Determine the larger divisions of your target audience first such as the primary age group that your product or service is most well-received. You can further break your target audience down by the current characteristics your clients share as well as the general commonalities associated with their generation.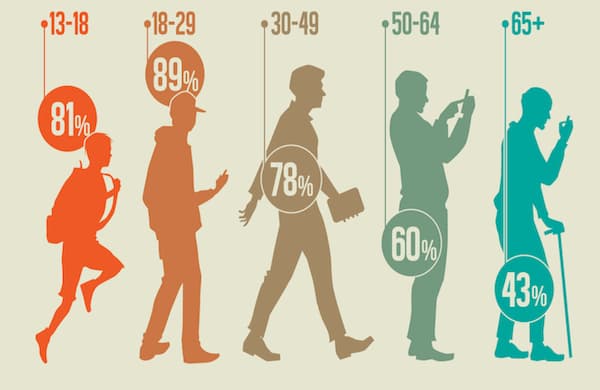 The more detailed you are in creating your buyer persona, the more information you have on what they find important in their lives.
Your buyer persona will set the tone for how you communicate your message regarding language and content type.
If your target group is mostly teenagers, your content should be more visual with a lean on images and videos.
If your target group is middle-aged businessmen, your content would be more long-form, in-depth articles that provide insight into the topics that matter most.
Identify your unique selling point
There are millions of businesses and even more websites to compete within every industry. What sets you apart from the competition? Identify the USP of your company in order to highlight what you're offering to those in need of your services.
Every company is faced with competition that more or less offers the same product or service. What is the expertise your company offers that no other company does? What can you promote that will convince prospective clients that your company is the best choice for their needs?
Pricing, superior customer service and convenience are commonly promoted by businesses. However, having a unique skillset or offering that no other business offers will generate the most revenue.
In Canada, Pizza Pizza was able to promote their brand by offering a 30 min or it's free policy. No other pizza delivery service (at the time) offered the convenience of such prompt service with a guaranteed delivery time.
The recognition that delivery time is one of the most important aspects of choosing a pizza place for delivery, gave rise to the idea of guaranteeing delivery time. Pizza Pizza addressed the pain point of waiting long periods of time for delivery with a guarantee of 30 min or it's free.
This USP contributed to them becoming one of the largest pizza chains in Canada.
Find the sweet spot in your industry
Brainstorm topics that are related to your business but have no competition, which is also referred to as finding your content tilt. These topics represent the sweet spot in your industry since you can create high impact content that cuts through the competition and reaches your audience.
The content tilt your company uses can be found by addressing your target audience's pain points with your unique selling points and expertise.
Research keywords
The next step in creating your SEO content marketing strategy is to create a list of keywords your audience uses to find solutions to their pain points. Your research should include prioritizing search terms for landing pages, blog content and any gated content or specialized types you'll use within your strategy..
You should already have your list of topics that represent your content tilt. Break down each topic into a list of pain points and problems most commonly faced by your target audience.
Establish search intent
A major function of keyword research is to make sure that the keywords you choose to target align with the user's intent of the search and the topics you've outlined in your strategy. A common mistake made by business owners is to focus on the metrics of a keyword rather than target terms that are audience-centric.
Search engines place a heavy emphasis on the ability of a page/website to adequately satisfy the intent of a search. Establish exactly what the user needs to know in order to become the final destination of their search. If your content doesn't satisfy the user, it results in them returning to the sea of search results to look for another website that has what they need.
Establish the true intent of a search through comparative and competitive analysis. Make sure the search results are filled with pages similar to your own and the content type is a match for what you have planned.
Compare important metrics
Run each of your ideas through the keyword tool of your choice to identify the terms that have low competition and high search volume. At this point, most of the keywords you're researching should represent business value since they are all targeted at addressing the issues that are most important to your audience.
Keep in mind that high search volume doesn't trump business value. You'll need to establish that a keyword does in fact generate a minimum number of searches, but apart from that if your topic is important to your audience, the volume is merely a vanity metric.
As you identify keywords and add them to your list, keep them separated in groups of intent. You'll avoid targeting the most competitive phrases or find alternatives and long-tail versions to get your message to the right audience.
Create a content schedule
It's important to get a general outline of when you're publishing the content you've chosen. By creating an editorial calendar, you're not left trying to decide what to publish at the last minute, since it has been scheduled ahead of time.
An editorial calendar allows you to plan the content you need to adequately cover a topic. This gives you a broad perspective on how to layer your content from the bottom of the funnel, middle of the funnel to the top of the funnel.
Cluster your content
The end result should be a topic cluster to establish the importance of your main keyword theme to search engines and users. A topic cluster is composed of a pillar page and cluster content.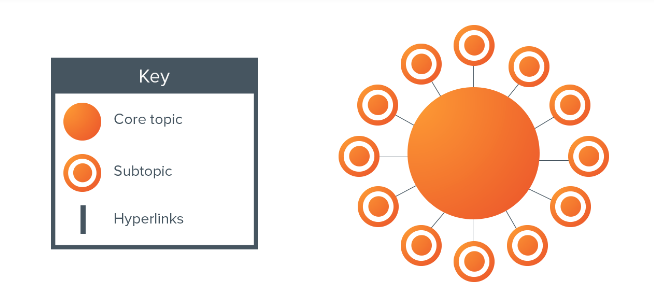 The pillar page covers a broad range of subtopics that represent one major keyword theme. It will touch upon the topic in its entirety, but not go deep into detail on the subtopics, as this will be the purpose for your cluster content.
Pillar pages link out to cluster content in order to give your audience the option of exploring a specific aspect within the broader topic. Cluster content typically targets long-tail keywords because of the narrow focus they have on exploring a specific area.
Cluster content links back to the pillar page as well as related content within the topic cluster.
This structure generates smaller volumes of traffic from the cluster content, which leads visitors to the pillar page and other pages further within your marketing funnel.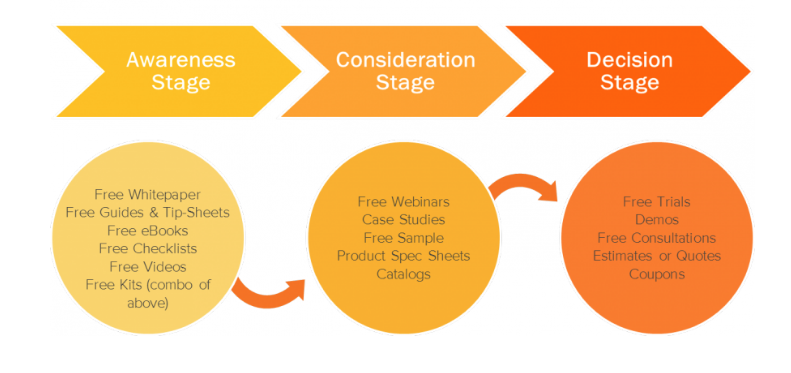 As more pages rank within the topic cluster, they transfer authority to the pillar page and your website gains more ranking ability for the keyword topic.
Track, measure, analyze and adapt
Establish a way to measure the success of your SEO content marketing strategy. In order to grow and amplify the efforts that made the most impact, it's important to know what worked the best and what efforts did not work very well.
If your goal is more sales conversions, you'll need to track the flow of your visitors from your landing pages. Determine the content that leads visitors to more conversions as well as the content that results in the most exits.
Build more content around the keywords that are converting and try to guide visitors away from the pages that result in a bounce or exit.
Gated content can be used as a way of measuring the interest that your articles are garnering. Have visitors enter their email addresses to receive whitepapers or guides on the topic that they've been reading about.
A high number of conversions of visitors accessing your gated content is an easy way to tell whether your content is on target.
Build an email list
If you've come this far in building an effective SEO content marketing strategy, you should be building an email list. No matter what your industry, a list of interested people is a welcome asset to have for instant traffic to new content as well as to promote sales and discounts on services.
An email list is an excellent source for finding more out about your prospective clients. Segment your list through a series of questions on what your audience would like to receive in their inbox and then send them the goods!
Use your email list to gain more insight into the interests of your target audience. You can use split-tests that measure the open rates of emails you send to determine catchy subject lines. By seeing which email gets opened the most you identify catchy headlines that will grab the attention of your audience.
Use split tests on the click-through rate from the email to your website to see how engaged your audience is in the content you send. A high click-through rate will indicate the topic is worth exploring and building more content around on your website.
All of these decisions need to be made before you set your plan into effect. When you know exactly what you're going to need to execute the plan, you're ready for the last stage of your SEO content strategy.
Publish SEO content
Execute the final stage of your SEO content marketing strategy by publishing the content you need for each area of your plan. Your strategy already details the most important topics, the layered content, your target keywords and an established goal with a method for tracking results.
Approach every content piece with a 10X mentality, where your content will be 10 times better than anything already published. Make sure your content includes every topic and subtopic that is being covered in the top ten search results. Add additional content to make sure your pages outperform the competition through your own additional research.
Your finished product should be a compilation of the best of all worlds. There shouldn't be a reason that a visitor could leave your page to find something better. SEO content writing accomplishes this task since the process makes sure all bases are covered.
Optimize your page for maximum results
In order to maximize the traffic, your page can receive you want to have all of your basic on-page optimization aspects covered. In addition, explore every opportunity you have to drive traffic from featured snippets, PAA boxes, videos, images and rich results.
Capitalize on every traffic opportunity available by analyzing the SERP for features your content can appear in. Simple formatting and publishing your answers to commonly asked questions can result in being featured in a snippet and PAA box.
It should be clear that the higher up on the SERP the higher your click-through rate will be. The top positions receive the most traffic from any given search term. Place your keyword in the expected places to clearly demonstrate to search engines what search terms your page should appear for.
Rich results will also contribute to a higher click-through rate to your website. Consult with the list of available features your website is eligible to implement the structured data markup required.
Strategize and optimize your content production
The content on your website is a reflection of your business and a tool for educating visitors and moving them closer to making a purchase decision with your company. The content you produce has a major impact on your website's ability to generate traffic that converts.
In order to maximize the revenue, your company generates, establish an SEO content strategy. It is only when you've defined your goals that you're able to achieve them. Use the strengths of your business to solve your audience's problems and publish content that educates visitors on how that works.
When people understand what you have to offer that no other company has, they are more likely to side with your cause. Give people a reason to choose your business over the competition.
An effective SEO content marketing strategy is the blueprint for your success in driving traffic that converts and amplifying those results.