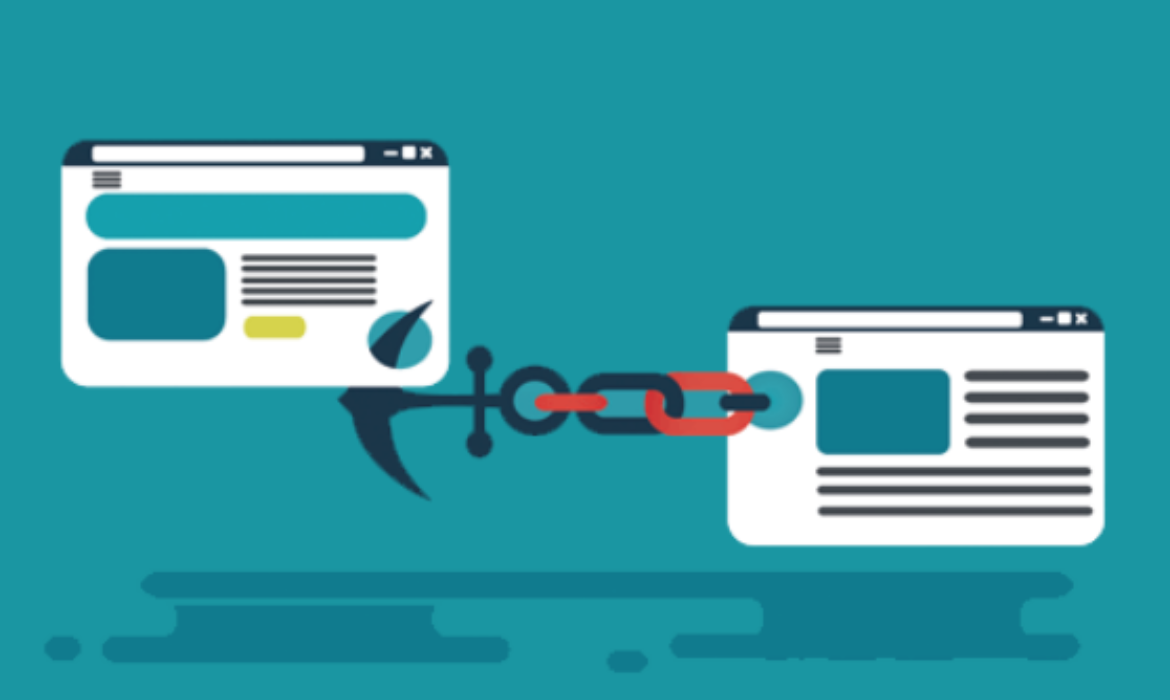 If you've ever attempted building links to your website you may have already come across one of the textbook conundrums regarding how to use anchor text. If you want to make sure that you don't over or under optimize pages you're trying to rank organically, continue reading to learn how to find the perfect blend of anchor text for your website.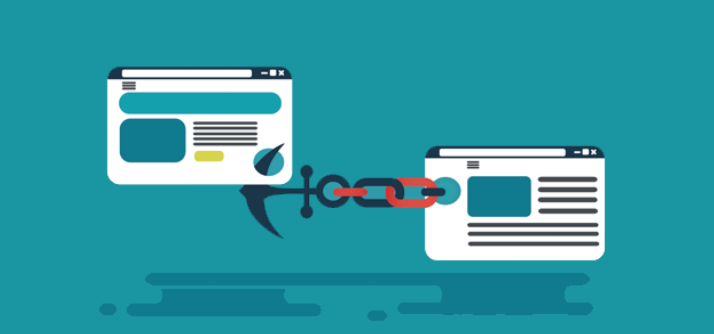 What is anchor text?
Anchor text is the words that link one page to another. In most cases, you can see anchor text because links are normally a different font, underlines, or bolded. This isn't always the case, but the fact is that if it's text that links to another site, that text is considered anchor text.
The html for an anchor text link looks like this:
<a href="https://digitalducats.com" <Digital Ducats Inc.></a>
This links the company name to the homepage like this: Digital Ducats Inc.
Google and every major search engine use anchor text as a way of assigning contextual meaning to a page. By using descriptive words to link to a website, you enhance the optimization of that page for those keywords. Using your keyword as anchor text is called an exact match anchor text link.
In fact, prior to 2012, that's exactly what people were doing to push websites to the number one position on the first page of search results.
Since Google used anchor text links as a way of establishing the relevance a page had to a search query, people would build a massive amount of exact match anchor text links to their page.
The more links you had with your keyword, the higher you ranked.
Enter the Penguin
Of course, Google did away with this type of link manipulation in a series of updates. The most infamous of updates was the Penguin update in which they targeted websites that were over-optimized with anchor text links.
The Penguin update issued an algorithmic penalty for link manipulation. If your site was clearly attempting to manipulate your ranking through link building, your pages (and entire website in some cases) was banished a number of pages back in the search results.
If the link manipulation was severe enough, your website was removed from Google's index altogether.
Fast-forward to today's link building environment
Since the initial Penguin update, there's been a series of anchor text ratio theories and practices that have worked for a period of time only to fall by the wayside.
The truth is that all major search engines have been continuously evolving and advancing their ability for detecting link manipulation. There are no set standards to abide by other than trying to make your link-building look as natural as possible.
In order to get the best guidance on how to structure your link building strategy, you need to see what the top ranking websites are doing to rank for your keyword.
Every keyword in every niche can be different, which makes analyzing the top-performing pages your first step to establishing successful anchor text ratios.
Establish the average number of optimized anchor text links
This procedure is simple and effective for establishing the standard. You'll need to use software to get a list of the backlinks of the top websites. Ahrefs is the best for this job as they have the freshest results and seem to pick up the most backlinks compared to other tools.
Export the backlink reports of the top five competitors for the keyword in question. You can toggle the reports any way you please but it would be beneficial to export the reports that summarize the anchors from each page.
Make sure you've selected to report the anchors from one domain only in order to avoid counting site-wide links.
You'll want to count every anchor that has your keyword or a partial match within the text. Get the number of anchors that include your keyword for each of the top five websites, add them together and divide them by five.
You now have the target number of anchor text links that will include your keyword in your link building efforts.
Exclusions and considerations
There can potentially be websites that do not provide a good comparative analysis. Make sure you're taking into consideration the number of links, the size of the website, the type of website and any other factors that would make your result less accurate.
For example, if there's a high authority website that only has a few links and every other site on the page has hundreds, ignore this site and use the next one down on the SERP. These types of websites will throw the accuracy of your average way off.
If a website is a directory or some other type of site that doesn't match with your control group, exclude it from your average.
Top practices to include in your anchor text link building strategy
Make your link building natural
Never use the same anchor text repeatedly
Avoid over-optimization
Make your link building natural
Build links that make sense to the reader. By forcing the keyword into your text you raise red flags regarding link manipulation.
Local keywords are commonly used improperly when linking to a local website. Consider this sentence:
PaintWorld is your premiere paint shop Boston.
As opposed to:
PaintWorld is your premiere paint shop in Boston.
Google knows the money keywords that people are using to find websites and it also recognizes natural speech patterns. The entire algorithm is now built around search intent so it isn't necessary to force the exact match keyword into your text when it doesn't fit naturally.
Never use the same anchor text repeatedly
Vary your anchor text and avoid repeating the exact keyword in excess. Consider the following keywords:
Boston paint shop
Paint shop Boston
Paint shop in Boston
Paint store in Boston
Paint supply store Boston
They all have the same intent behind the search. Vary the anchor text to keep your links looking as natural as possible. This also goes for naked URL links to your site.
Everyone is wired differently and therefore will link to websites differently. Change the way you're linking to your site each time when using a naked URL link.
For example, consider the following URLs to the same domain:
Paintworld.com
www.paintworld.com
https://paintworld.com
https://www.paintworld.com
https://www.paintworld.com/
http://paintworld.com
These are just a few variations. Each of the above URLs can be mixed and matched to create dozens of versions of the same link. What are the chances that 100 people will link to your URL exactly the same way?
It would be a miracle if half of the people that linked to your site using the exact same naked URL link. Vary your anchor text in every type of link in order to maintain the most natural looking link profile.
Avoid over-optimization
It's necessary to use exact match anchor text in your link building strategy but it's better to err on the side of caution. If you have an exact match domain, this gives you less flexibility in the links you send to your website.
For example, if your keyword is bespoke suits Toronto, consider the following domains:
Customtailors.ca
Bespoketailor.ca
Bespokesuitstoronto.ca
The first domain gives you the most flexibility with the anchor text links you send to the site. It doesn't contain any part of the keyword you're trying to optimize for allowing you to link using exact match anchor text.
The second domain has a partial keyword within the domain. This means you'll need to see how the site reacts with the types of links you send.
The third domain gives you the least flexibility and presents a delicate situation in the type of links you send. The domain is already highly optimized meaning that it won't take much to draw an over-optimization penalty.
Exact match domains will typically do better by linking the naked URL since they already contain the keyword within the domain.
The keywords already included on-page will affect the amount of keyword-optimized anchor text links you send to your website.
Use a partial keyword in your anchor text
There are no absolutes when it comes to optimizing your page. No one can say for sure what the factors are that affect how Google ranks your page. Consider the option of linking to your page using partial keywords.
For example, if your website is a local business, you can link using the city or the service on its own for your anchor text. Use this tactic when applying exact match anchor text is having no effect on the position of your page.
Use un-optimized anchor text
It's always wise to use un-optimized anchor text to mix up the types of links that are pointing to your website. Use text like click here or visit the website or any type of text that doesn't have your keyword. It makes sense that links would naturally build this way so include them in your strategy.
Conclusion
The most important part of using anchor text is that you establish a guideline based on the pages that are currently ranking for your keyword. Be willing to adjust your strategy based on the reaction your website has to new backlinks.
There are no absolutes when it comes to optimizing your anchor text. Find the balance through analysis and adapting to the unique optimization factors your website possesses.
As a major part of your link building strategy, it's important to get this aspect right. It can make or break the success you have in ranking highly for your target keyword.
Related reading: Why Doesn't My SIte Show Up On Google?
Christian Carere