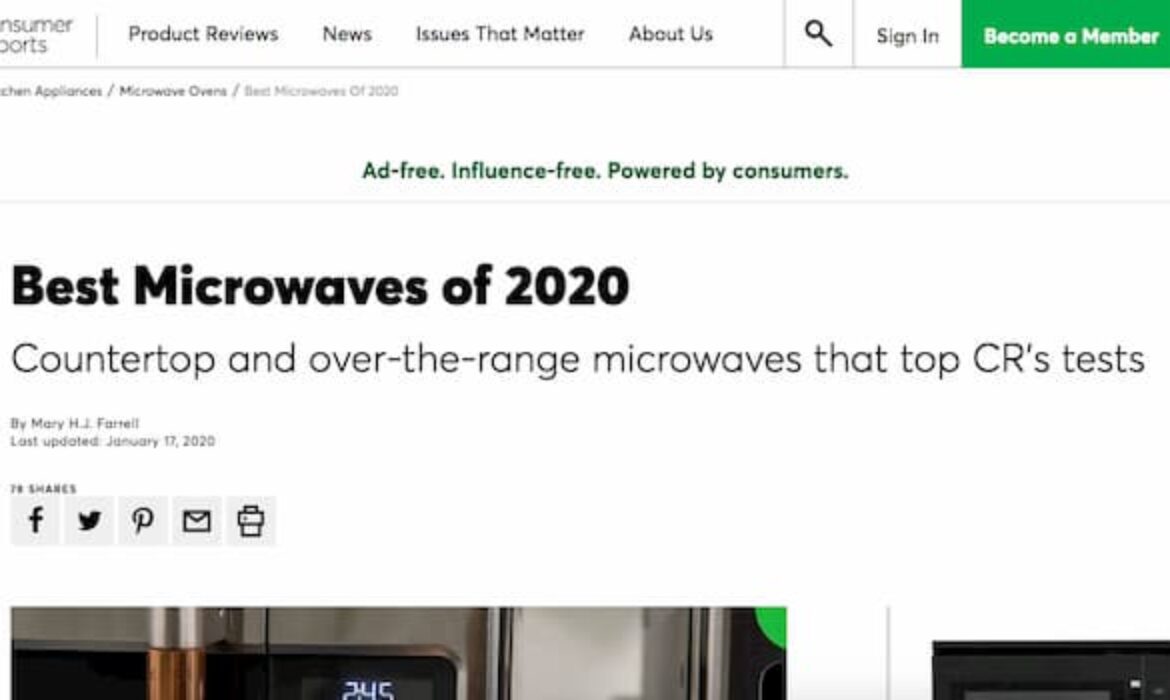 SEOs talk a lot about search intent as a major factor for achieving search visibility. The significance of search intent is that search engines want users to be able to find what they're looking for with the least amount of effort. If you know what a user is looking for, you can publish the content that can be displayed as the best result to a search query. This article outlines how to find the true search intent of a keyword to drive more targeted traffic from higher-ranking positions on the SERP.
This function of SEO is critical because if you miss the mark identifying the intent, no matter how good your content is, no matter how many backlinks your page has, you will NEVER maintain a position on the first page of Google. This makes identifying and satisfying search intent a fundamental aspect of developing keyword and content strategies.
Basic forms of intent
At the highest level, you can break down search intent into three major areas; informational, navigational and transactional. Each of these categories represents a basic motivation for initiating a search.
Informational
As it turns out, informational searches account for about 80% of the total searches made on search engines. Providing useful information on your website can accelerate the growth of traffic being driven to the top level of your marketing funnel.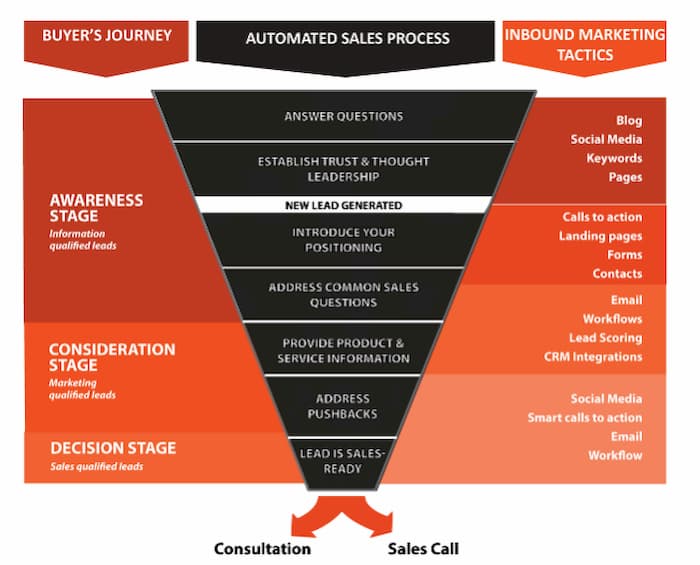 By making visitors more aware of their problems and the solutions that you offer, you brand your company as an expert in your niche. Publishing SEO content regularly facilitates your ability to reach a larger group of people searching for information about the problems your product or service solves.
Navigational searches
These types of searches are when users already know what they're looking for and are looking for a way to get there. There are millions of searches for the term "Facebook login" every single day made by people who want to get to Facebook.
Although navigational searches can drum up a significant number of searches, they are typically not keywords you would use in your SEO strategy.
Transactional searches
Users who want to make a purchase will use transactional keywords that represent buyer intent. Transactional searches represent users searching for a way to buy a product that they have already researched and are ready to purchase.
One way to research transactional keywords is to use Google Keyword Planner. Here you can find the level of competition, the average price paid for a click from that keyword (cost per click or CPC) and the approximate volume of the keyword being searched.
Determine general intent with a SERP Analysis
The first step to identifying search intent is to analyze the first page of search results. You can tell a lot from the features that a search engine displays in response to a query.
For example, if you were to search the keyword microwave oven you would find a slightly mixed bag of results. Users who search this term could be at the buying stage or they could be in the research stage.
The first three results are category pages for big-box stores selling microwaves.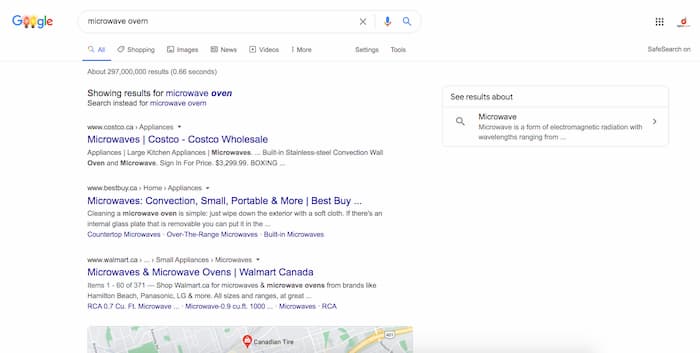 Further down we have a local pack for people who want to visit a store that carries microwaves.
Lastly, we have a section Google titles "Research microwave oven" and displays articles that compare brands and models.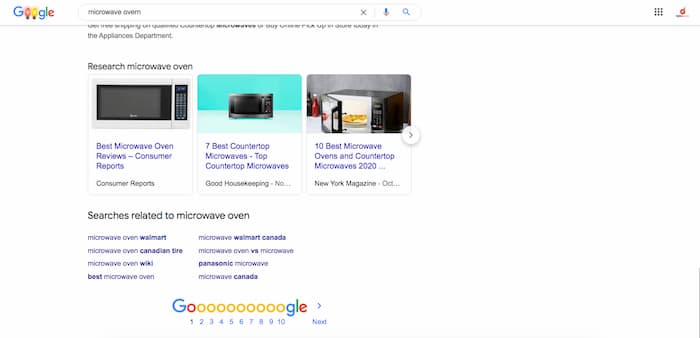 If we were to change the search to Walmart microwave oven, we immediately see the intent of the search switch to mainly transactional. Evidence of this is the Google Ads that immediately pop up above the fold.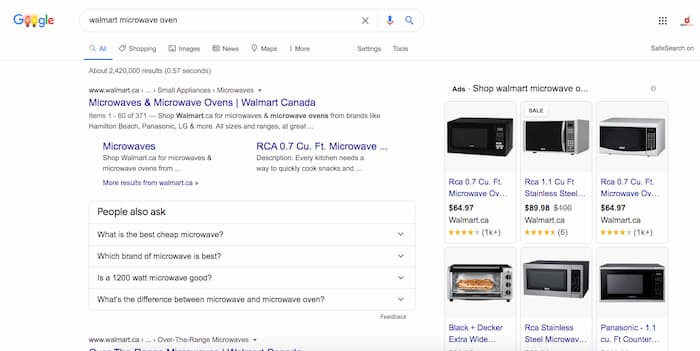 The organic results are primarily Walmart pages because this is a branded search. It's clear that the user is in the purchase stage and is ready to buy a microwave, making this a transactional search.
If we type in the keyword best microwave, you can once again see how the intent shifts to an informational search. The articles displayed on the top 10 are all targeting the consideration stage of the marketing funnel.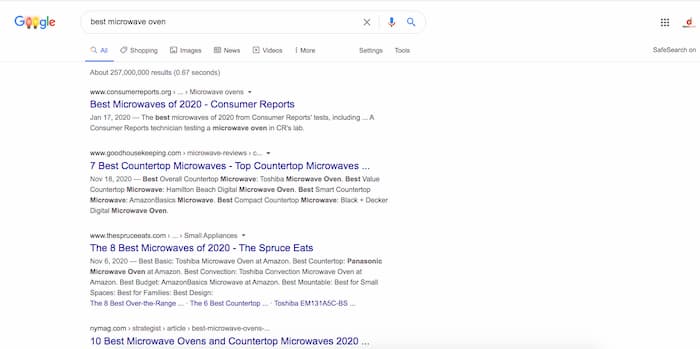 This is an informational search because users want to research and compare options. Evidence of this is in the fact that the search results are mainly blog posts that compare different microwaves.
The lack of Google Ads is also another indication that the main intent of the user is to gather information and they're not quite ready to buy yet.
Identify the content type that ranks best
To rank highly for informational search terms, you have to pinpoint the underlying motivation of the user and address their intent better than any other page. The titles of the top 10 organic results are a good indication of the type of content that has the best chances of ranking.
The term best microwaves clue us in to the fact that the user is looking for a) a buyer's guide on how to choose the best microwave or b) The best features that microwaves offer. Every search listing in the top ten for this term is either a listicle (numbered list of "X of the best microwaves" or a buyers guide.
To publish content that has the best chance at ranking, you would publish an article written in this form.
Account for complete topic coverage
To publish a page that outperforms the competition you need to be able to provide the user with what they need to end their search. The proof is in the pudding and by going through the top three results, you can get an idea of the level of depth and topic coverage required to satisfy the intent.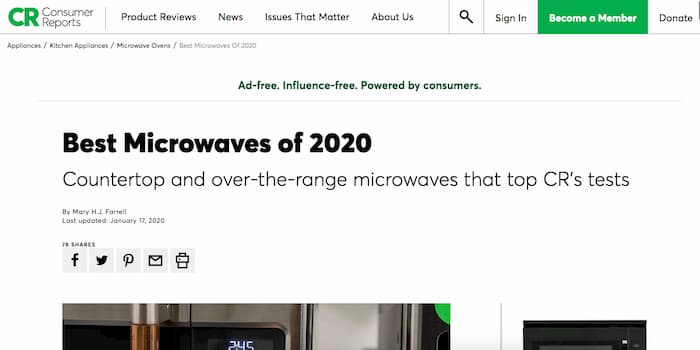 If you scan through Consumer Reports, the number one search result, they've grouped microwaves into two major categories; countertop and over the range.
They compare five microwaves in each category and provide links to buy the microwaves from multiple vendors.
To compete with this page in terms of content, your page would need to cover each of those aspects and provide some sort of value-added aspect.
An example could be by adding more detailed images, a video that summarizes the content or more products in your comparison.
Create audience-centric content
Search engine optimization is constantly including more ways to measure audience-centric content. User engagement statistics enable search engines to gauge how well a piece of content can hold the attention of visitors and ultimately satisfy the underlying intent of a search.
Identify search intent during part of the keyword research process to optimize to be found by the most accurate audience. Understanding what a user is looking for enables you to publish content that hits the mark and ranks highly in the search results.
Anything less and you can be sure any first page appearances will be short-lived. Content that nails intent creates long-term value and high search visibility that drive streams of highly targeted traffic.
Christian Carere