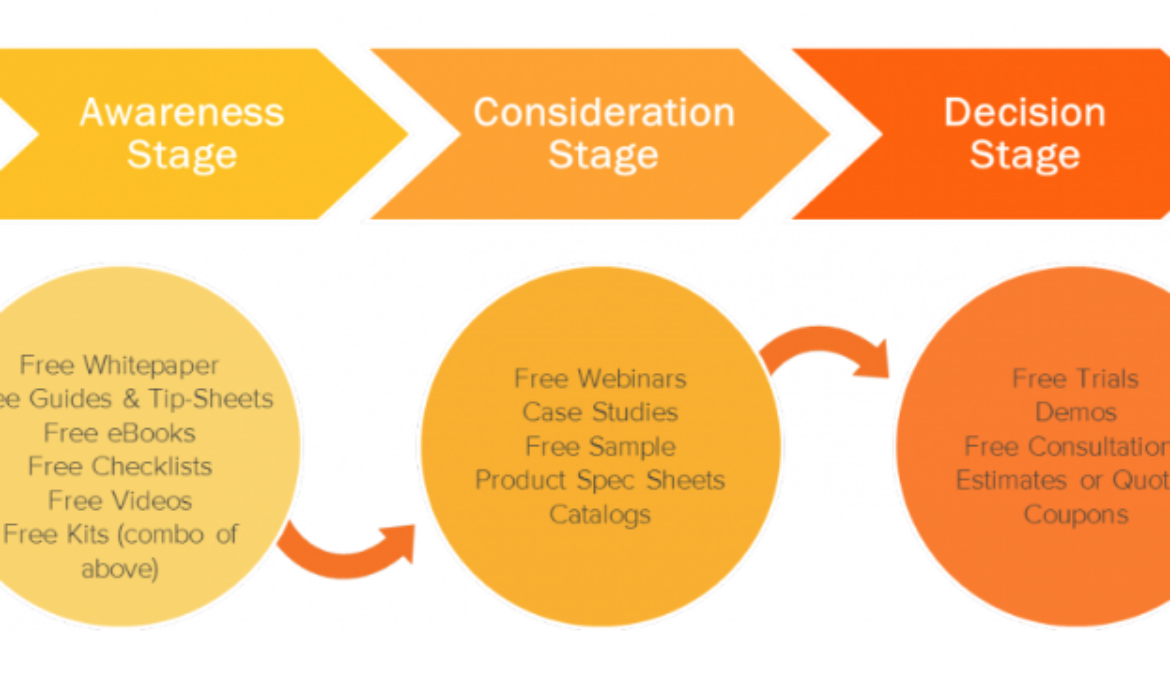 Web design and SEO are inseparable. Without a website, you can't have SEO and what's the point of having a website, if no one can find it? Incorporating SEO at the earliest stages of your website's development is a smart decision that will save you an enormous amount of time, money and resources.
Search engine optimization involves a lot of moving parts but when you isolate the fundamentals, you can incorporate these aspects into your website design from square one. This article will detail the necessary design elements that impact how search engines view and rank your website.
Choosing your domain
Choosing your domain may sound like an easy task, but there are specific features that you should take into consideration. To give your website the most competitive advantage you should consider optimizing your selection as well as choose the correct domain extension and protocol.
Incorporate a keyword
If the opportunity presents itself, choose a descriptive domain that summarizes your brand and the products and services you offer. When you're competing against a bunch of other websites for the same keywords, the added edge in having a keyword or two within your domain results in increased search visibility.
This isn't absolutely necessary, as you can optimize to compete without it, but it provides a competitive advantage in local SEO. If your website represents a specific location, you can get the upper hand in appearing for localized search results. Google tends to display keyword-optimized businesses in the local pack.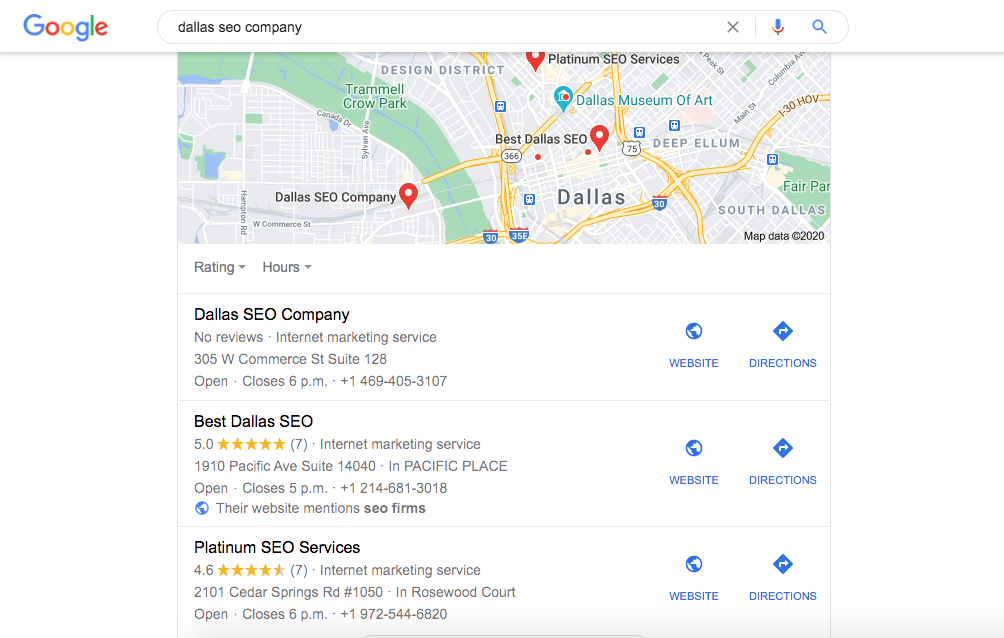 You can see examples like this in every niche. With a keyword within your business name and URL you're company is optimized to appear in the Local Finder for keyword related searches.
Domain extension
The second part of your domain selection is choosing the domain that you want to represent your business. In Canada, local businesses use .ca's to rank highly in localized search results.
Of course, .com's are the best option for the US and work well for global search results. They also work well in Canada but when you want to focus on appearing for search results within your country choose the appropriate extension for the best results.
Domain protocol
Choose the protocol that every version of your domain will redirect to so there's only one domain with canonical URLs.
For example, consider the following options for domain protocols that can be entered for one website:
example.ca
http://example.ca
www.example.ca
https://www.example.ca
http://www.example.ca
All of these versions of your URL should redirect to one URL only. This will avoid confusion and any potential duplicate content issues.
Choosing a hosting company
The company you choose for hosting should be reliable and offer your site fast server response time. The time it takes for your pages to load will directly affect user engagement metrics, which we'll get into later in this article regarding page speed.
Choose a hosting company with a data centre that's in your country or close to your location. It makes no sense to choose a company in India when all of your traffic is originating in Canada.
Keyword research
This becomes a crucial aspect of your website design because you need to incorporate the most important search terms your clients are using into your site architecture, URL structure and content strategy.
By establishing the search terms that will drive the most traffic to your business you can embed these terms into the very fabric of your website. This affects how you silo your website with descriptive URLs for categories, subcategories, products and services and how you plan your content.
The keywords that represent your business should be determined in the planning phase of building your website. This ensures that your website takes the right direction from the very start by targeting the terms that will drive the most traffic with visitors that convert into clients.
Site architecture and URL structure
The way your website is organized should resemble that of a filing cabinet. Your website is the filing cabinet, the drawers are the categories, the folders are the subcategories and the files are the pages.
Filing cabinet
–Drawers
—-Folders
——–Files
For example, Woo commerce template for websites that sell retail products looks like the following:
Homepage
–Categories
—-Subcategories
——–Products
Your site architecture needs to make sense for both search engines and users. This level of organization makes it easy to assign a hierarchy of pages and assign value to the most important aspects of your business.
URL structure
The URL structure should follow suit with your site architecture with descriptive terms that indicate where a user is on your website. Each level of depth that a user goes into should be divided by a subfolder so the can get to where they're going within four clicks as well as find their way back to where they came from.
Example.com
Example.com/services/
Example.com/services/SEO/
Example.com/services/SEO/link-building/
Using descriptive words in your URL structure makes for a more user-friendly and search engine-friendly website. Depending on the CMS you're using your URLs may be automatically generated which can result in the following:
Example.com/rtsh%7j
Example.com/12-04-2020/lghtn345
This type of structure has no order and no meaning to users or search engines. Plan the URLs before building your website to avoid sloppy and nonsensical URLs.
Navigation
The navigation on your website needs to be clear, concise and take a user to all of the most important parts of your website within a few clicks. Your homepage is where most users will land so it's necessary to have the means to get to all the important places quickly and provide a way for users to find those places without thinking.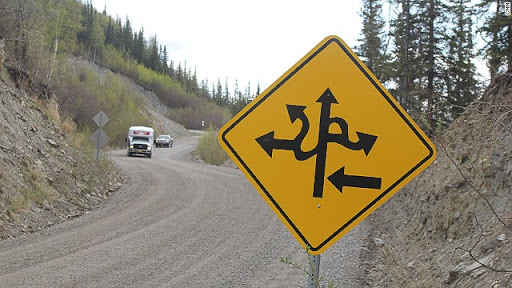 Think of creating your website's navigation as if you were putting up signposts. You want traffic to be guided to their destination with the least resistance. If your website navigation forces people to think or sends them the wrong way, it makes for a poor user experience and you will lose visitors.
Mobile usability
We live in a mobile-first era which makes mobile design the most important version of your website. Although this varies in importance with industry, Google indexes the mobile version of your website first. Your website is reviewed and assessed based on the mobile version since more than 50% of users search for information on a mobile device.
Responsive vs. mobile-friendly
Websites have been made responsive for some time, however just because a site is responsive doesn't mean that translates into being mobile-friendly. There are other elements to being mobile-friendly that need to be taken into account.
A mobile-friendly site is a site that's easy to use on a mobile device and provides a good user experience. It's possible to have a responsive website without it being mobile-friendly. It's important to address these issues, which can be identified using Google's mobile-friendly test.
Page speed
The speed at which your pages load plays an important role in how your site is viewed by search engines and users. Most people are too impatient to wait for a page to load for more than a few seconds. In fact, Google states that after 3 seconds of load time, visitors are five times more likely to leave your web page.
From an SEO perspective, this reduces user engagement statistics. The overall dwell time is reduced, the bounce rate increases and the click-through rate is lowered. The effect of slow page speed has a negative impact on your search engine results.
This mainly stems from the fact that what's good for a user is also good for search engines. If people are leaving your site before the pages even load, it signifies a poor user experience. Your site would seem unpopular and therefore would get pushed down in the search results.
Mobile friendly attributes
Make your site mobile friendly to improve your websites SEO. If your website is not easy to use, you're going to lose visitors.
An example of a poor usability issue is when the text is too small. This causes users to "pinch" the screen to read the text, which also leads to scrolling side to side. Making changes to the mobile attributes of your website will affect the way users view your site and whether they continue to use it, or seek out an easier website to use.
Simple mobile attributes like button functionality is a major issue in the usability of your website. If buttons are too close together and users are clicking on the wrong ones, it can be frustrating and lead to the loss of visitors.
Test the mobile-friendliness of your site to determine what changes need to be made. Not only will you improve your website for users, but the changes will affect how your site is displayed in the search results.
Marketing funnel
A major aspect to how you structure your content is how you address users at each stage of the buyer journey. The keywords you plan on using to drive traffic should be represented by content that creates awareness, consideration and influences decisions.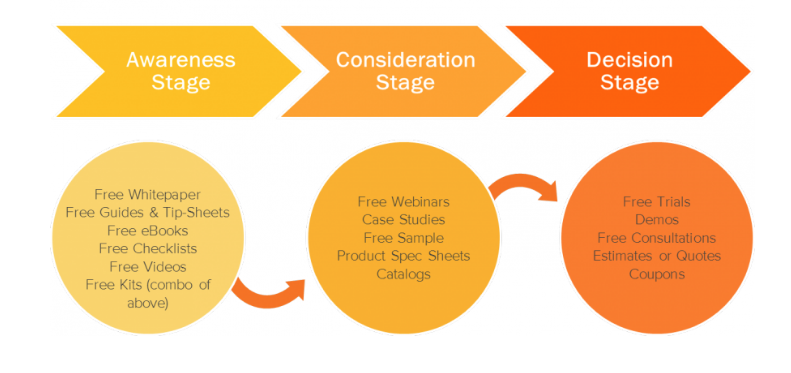 Content that's published at the awareness stage includes ultimate guides, top ten lists, etc. Content that's published at the consideration stage includes case studies, original research, etc. Content at the decision stage includes product pages, service pages, free trials and consultations.
A visitor that lands on your website should be guided through all three stages of the buyer journey. This planning takes place in your keyword research.
Publish the bottom of the funnel content at the beginning stages and work your way up. This way you can facilitate those that are in the later stages of the buyer journey to make a purchase. You can then expand your reach as your site develops more content.
On-page optimization
Here's where a lot of the magic happens for a website's search visibility. The communication you have between your website and the search engines can make the difference between a highly successful website and a site that generates a mediocre performance.
Use your keyword in your h1 headline
The H1 tag you've assigned to your pages is a major clue for summarizing the most important content to users and search engines. Use your keyword in the headline to target that search term.
Stick to titles that are less than 60 characters long, since anything longer will be truncated in the search results-especially on the smaller screen sizes.
Include your keyword in the front end of your headline so that's displayed no matter what happens. You can attract more clicks to your website with an optimized headline that tells users your page is about what they're searching for.
Include your keyword in your URLs
The URL of your page helps to describe to users and search engines that your content is targeting the very search term that they're using. Keep your URL under 90 characters, with a maximum of five words in the slug (extention after the .com).
Meta description
The meta description is not an actual factor that search engines take into account when ranking your web page, however, it does influence the click-through rate. The meta description is all about winning the click to your website. BY writing an accurate and captivating description you can encourage more visitors to land on your page.
It's best practice to include your keyword near the beginning of the meta description. Users are more likely to notice the keyword and be drawn to your search listing (especially since Google highlights it with bold text in a search result).
If you don't' include a meta description, Google will extract snippets from your content to summarize your page. In some cases, they may represent your page the way you want, and in others, you would do better to write it in your own words.
Image optimization
Although search engines can identify images, they still rely on the information you provide to categorize images properly.
Use descriptive words in your filename to contribute to a better understanding of what your image is about.
The alt tags are still the main area that needs to be optimized with your keyword. Avoid keyword stuffing and use natural sentences to explain what the image represents.
Using captions will also add to the context of your images.
Keep in mind that images don't just enhance the on-page optimization of your content, but also appear in image searches. Adding descriptive metadata will improve the number of searches your image can appear for, creating another stream of traffic to your website.
As always, make sure you reduce the file size of images and use compression. If you're using a plugin you can implement lazy loading to decrease the time it takes the page to load the items above the fold.
Structured data markup
The more communication you have with search engines the better. Enhance the way your page is read and displayed by deploying Schema through structured data markup.
Schema.org was invented by the major search engines as way of making a universal language for identifying entities. There is a category and markup for almost every item on a web page.
You can further a search engine's understanding of your website, and the type of content your publishing by using structured data markup. As a bonus, there are a number of rich results that your page could be eligible that provide an enriched search result.
Rich results
Users are naturally attracted to enhanced search results. Rich results add to the marketability of your search listing to attract more attention and therefore win more clicks to your page.
The most popular types of rich results that you can influence with structured data are:
FAQ
Reviews
How-to
Q & A
Events/Showtimes
If you're able to implement the correct structured data markup from the start, you will drive more traffic to your website through higher click-through rates.
Incorporate SEO at the earliest stages of web design
It should be obvious how important it is to have SEO in mind when designing your website. The performance of your site should be the major concern since design alone will not contribute to your bottom line.
Start with the fundamentals of web design and SEO at the earliest stages of web design and enjoy the rewards of a website that drives traffic and generates leads and revenue on a regular basis.
Christian Carere