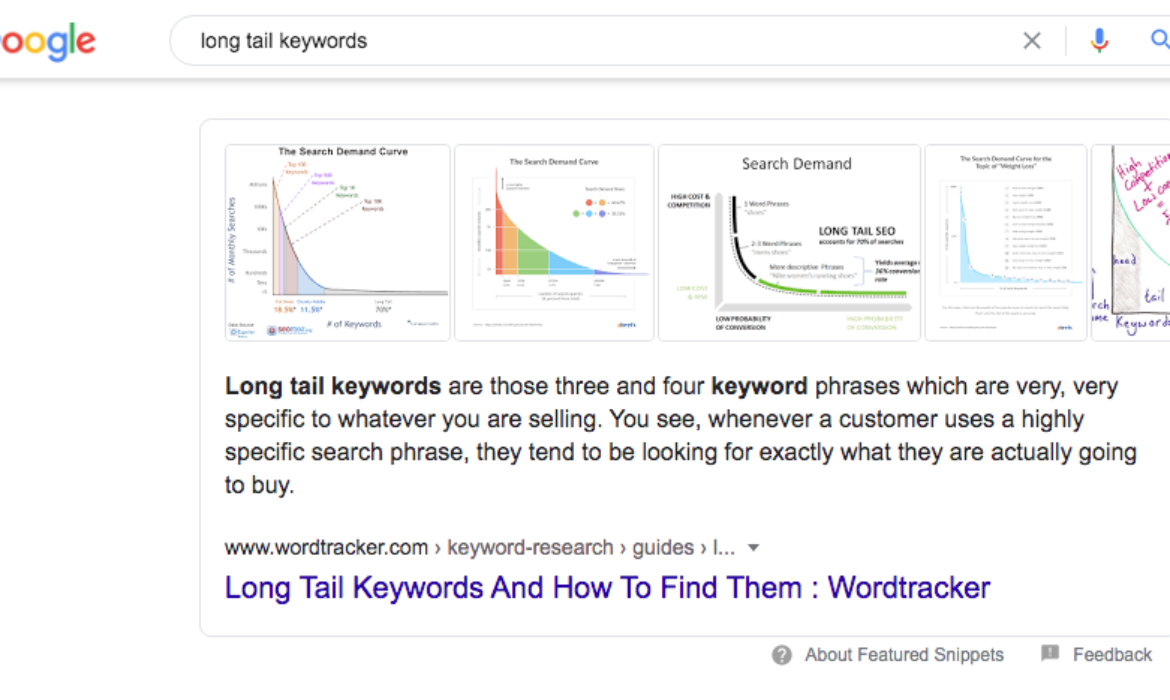 Oct 23, 2023 @ 7:25 am
Learn how to select the best keywords for your website to drive traffic that converts to clients and sales. Qualify keywords through a series of endeavours including but not limited to the following:
Identify your main seed keywords
Develop keyword options
Assess commercial intent
Target long-tail keywords
Perform a SERP Analysis
Assess the competition
The keyword research and strategy you implement can make or break the success you have in converting visitors to clients.
If you want to know how to find the best keywords for your business, this article will walk you through a few of the most common steps in determining a strategy.
Identify your main seed keywords
Make a list of keywords on a spreadsheet describing the major areas of your business. Come up with as many different keywords as if you were a client typing in a search to find information about your product.
Keep in mind that there are different stages of the sales funnel for every keyword you're thinking of optimizing content to rank for. You will need to target both transactional and informational keywords to help move visitors along the buyer journey.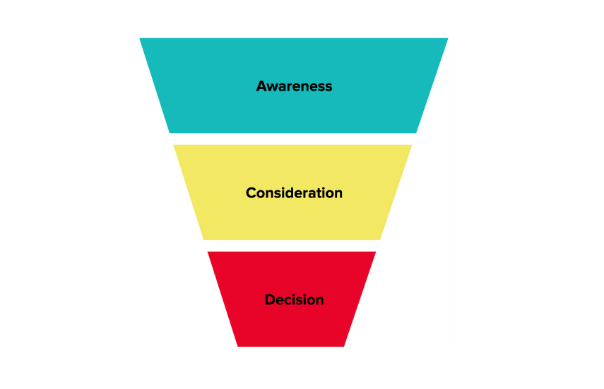 For example, "buy + [your keyword]" is a transactional search term that will trigger a search result that most likely lists ads and product pages.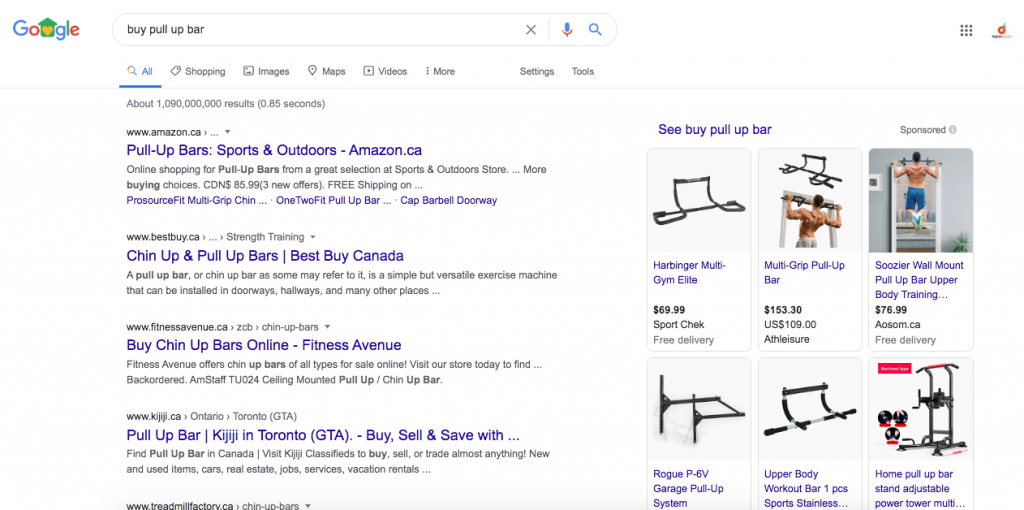 This would be considered at the bottom of the funnel where users have already done their research and are looking to buy a product or service.
Develop keyword options
Some keywords may seem obvious choices, however, you have to consider that not everyone will search like yourself. There are many different ways people search for the same thing. There's also the possibility that the keyword you're thinking of may not drive traffic that's good for your business.
One tool you can use to find popular keywords that convert is the Keyword Planner. This is Google's tool to use when building an Adwords campaign and can be valuable for generating keyword ideas, estimating traffic and providing clues to commercial intent.

The Keyword Planner will generate a list of keyword options along with the volume, competition rating and cost per click. Each value should be considered as an indicator to use in your decision.
Assess volume in relation to conversions
The traffic that is displayed is an approximate value. Keep in mind that volume can sometimes have little bearing on the value of a keyword. It's one piece of the puzzle that can be used as an indicator of whether your keyword is suitable for your business.
The volume a specific keyword generates should be assessed by the type of traffic drives and how well those visitors are a match to your business.
Assess commercial intent through the CPC bidding system
The commercial intent of a keyword can be inferred by the range of bids that exist for placing ads with Google for that specific keyword.
The low and high bid amount shows you what people are paying per visitor for that keyword on both ends of the spectrum.
The higher the top bid amount, the more inferred value you can assume from the traffic a keyword generates.
Target long-tail keywords
Although seed keywords typically have the most search volume they are not always the ideal keywords to pursue. They are often extremely competitive and convert at lower rate.
Targeting transactional keywords are beneficial however you also need to educate your buyers about your company and product to earn their trust.
Enter long tail keywords.
Long-tail keywords are considered to convert higher because they drive traffic that is a better match to the content you're producing.
For example, imagine your company sells silk t-shirts.
If you were to optimize for the search term "t-shirts", it would bring you a lot of irrelevant traffic because of the broad search intent it carries. Your site would be getting visitors looking for cotton, nylon, sports t-shirts, etc.
Many visitors would simply leave your site when they see you only offer silk options. This produces poor metrics (bounce rate, dwell time).
The longer you create a target keyword, the more of a match you can make to the traffic that finds your content.
Optimizing for the term "Silk t-shirts" eliminates a lot of the unwanted traffic your site was generating from the term "t-shirts"
"Silk t-shirts for women" would be an even more specific stream of traffic to target.
Once you've identified your seed keyword it's important to go through the related content that people would be searching. In most cases people are looking to solve a specific problem. Your content should provide as many solutions to problems that people have regarding your keyword topic.
"Silk t-shirts for psoriasis" would target an extremely specific group of people. By publishing a piece of content titled "Why Silk T-shirts Are Good For Psoriasis" you would be driving traffic from a very specific group of people looking exactly for what you're offering.
Although the traffic is likely to be much lower, the competition will also be lower because of how specific this long-tail search term is.
With a high-quality article making a convincing argument, you can easily move your visitors a step closer to buying your product by targeting a problem and providing the solution.
How to find long tail keywords
Apart from good old-fashioned brainstorming, you can use a few tools to help produce a list of the questions that people ask regarding any keyword topic. One of the first places you should look at is Google Search.
You can get a load of ideas for what people are searching for from Google Autosuggest. This is literally Google telling you "Hey! Here are some popular search terms we're suggesting will help you find what you're looking for."

Find related terms in the Searches related to [your keyword] section at the bottom of a search result.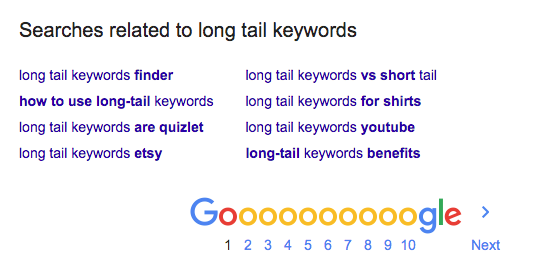 You can get some great long-tail keywords and phrases from Featured Snippets.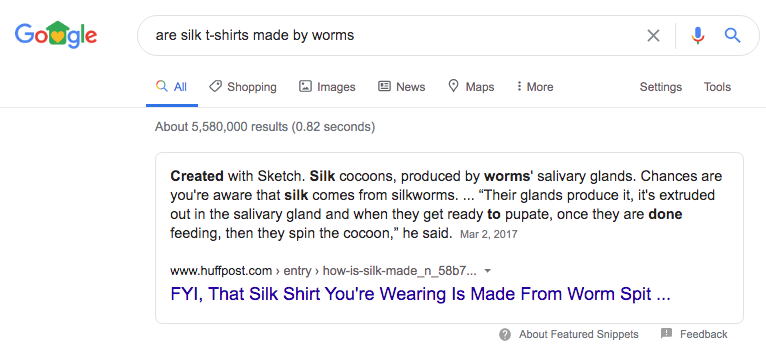 Or PAA Boxes

You can use Answer The Public to get a list of questions and phrase matches.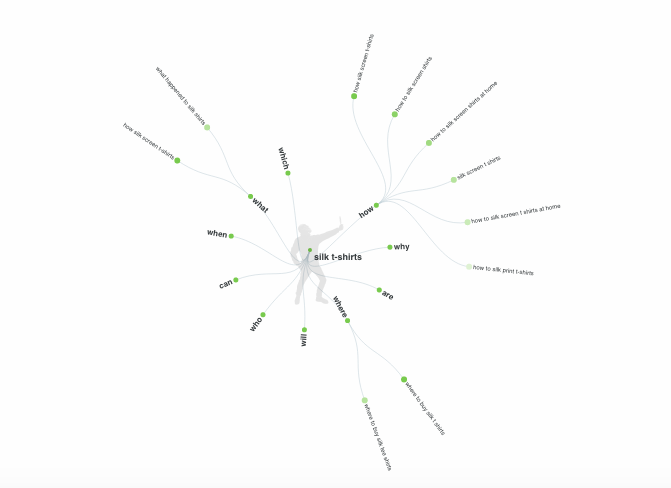 You can use software from the biggest names in the industry such as Ahrefs, SEMRush and Moz. Here is your typical keyword report from Moz.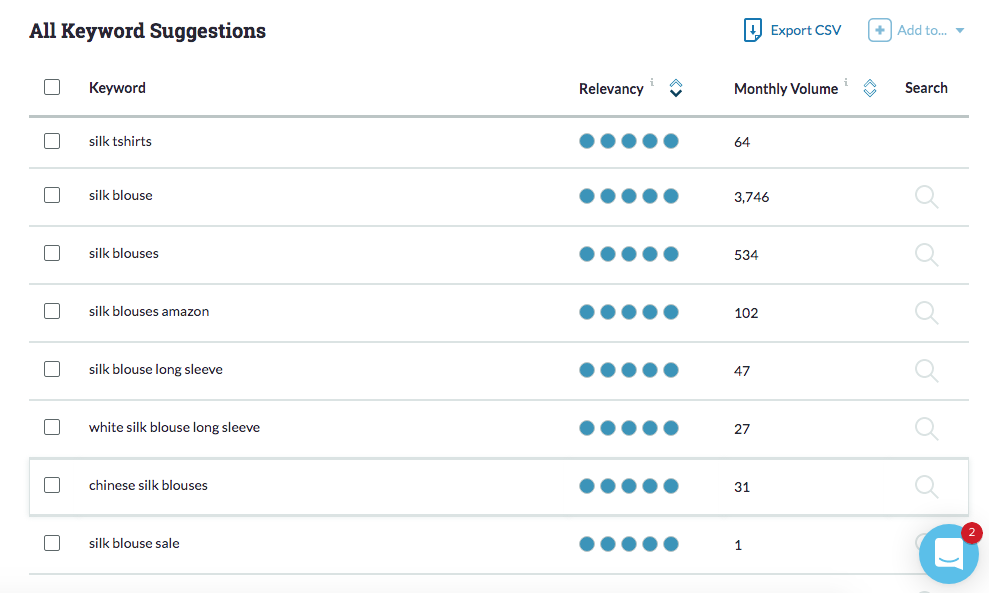 One click on the "questions" tab and your report displays related questions to your keyword.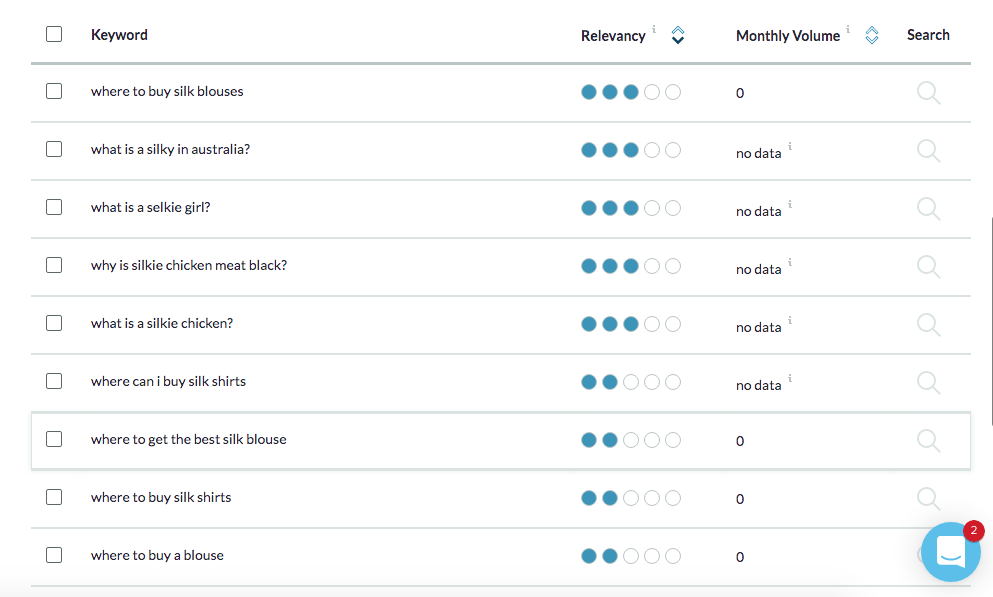 The process for converting visitors to clients often takes more than just one visit to your site.
This is part of the reason for providing informational content on your blog.
According to a survey by Conductor, educational content makes visitors 131% more likely to purchase from your company.
Being in touch with the problems that are most commonly faced by your audience is critical in your content creation. If you can provide solutions to these problems within your content, you will earn the trust of your audience and move them closer to purchasing from your company.
Perform a SERP analysis
Analyze the SERP (search engine results page) to give you a deeper understanding of what type of search result a keyword generates. The factors you will need to consider are the features Google displays and the competition you will be up against.
Assess the competition
To assess one aspect of your competition you can use Mozbar, a free tool available for download in Chrome. This tool allows you to see the Page Authority, Domain Authority, number of backlinks and the spam score. All metrics are summarized for you right from the search result.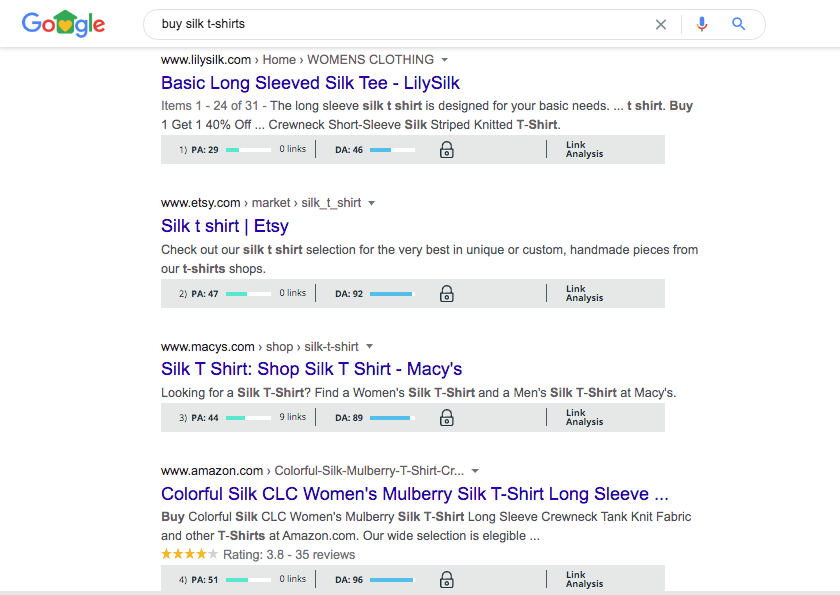 Keep in mind that domain authority is a metric created by Moz and does not reflect the complete picture for how to rank for a keyword. It is merely an indicator to use when determining the strength of your competition. Typically, the higher the DA, the more ranking ability a site possesses.
Account for the SERP features
Take an inventory of the different types of features that are displayed in the SERP. Google has produced over 20 different types of SERP features to better serve the search intent that a user may have for searching a specific query.
For example, if your keyword triggers a carousel of videos at the top of the page, you will need to consider producing a video to compete for the available clicks for that keyword. "How-to" searches are notorious for producing video results.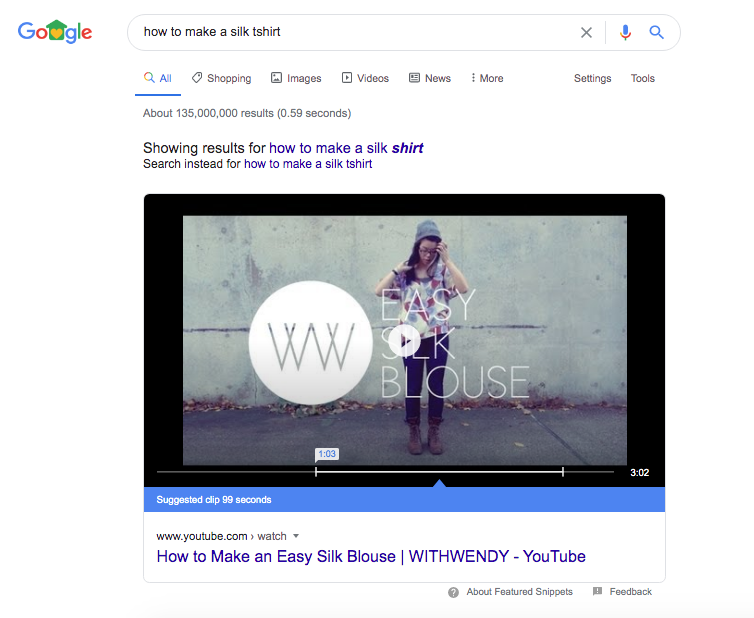 There are many phrases that will trigger a featured snippet. It's important to recognize what terms are triggering the display because it will affect how you optimize your content.
Take note of the different features that are displayed in a search result. Each feature may require a different form of optimization. If you're not optimized to compete for the position, you may be facing a low organic click-through rate.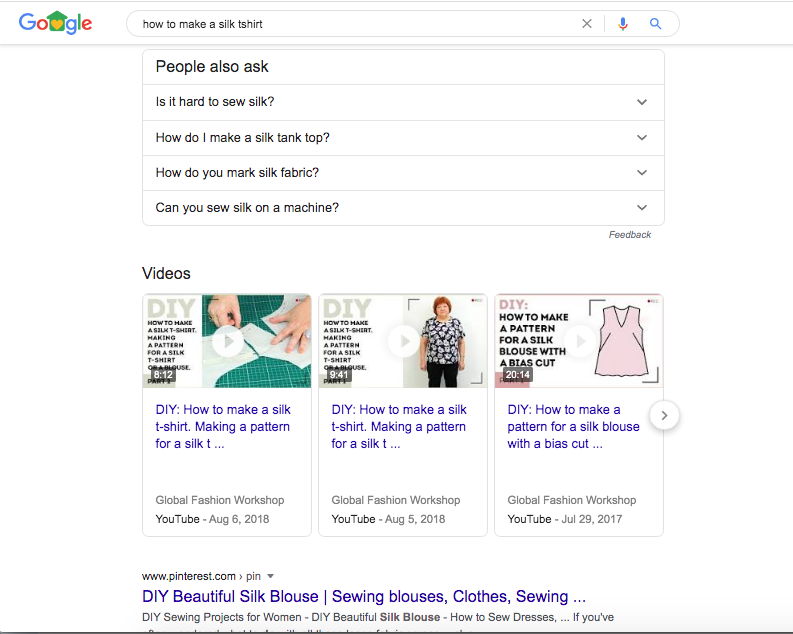 Consider the organic click-through rate
This is a measure of the total clicks that are made to the organic results as a percentage of the total search volume. If your keyword has a low organic CTR, ranking on first page may not be worth the effort to get there.

Many of Google's SERP features have contributed to low CTR for searches that are easily answered by featured snippets and the knowledge graph (calculators, translators, etc.)
Develop an effective keyword strategy
The keywords you choose to pursue will have a direct impact on the relevance of your traffic. Developing a strategy should include keywords that target every aspect of your business and the problems your product or service solves.
A complete and effective keyword strategy is the blueprint for your content creation. By addressing the different stages of the buyer journey and sales funnel, you create content that educates your audience on the benefits you offer.
Each page you publish should serve a purpose within your overall keyword strategy. Keeping users in mind first before search engines will help keep your content focused on providing insight and useful information. Learn how to select the best keywords for your website and you are one step closer to driving traffic that converts.
Keyword research is one of the many SEO services that benefit a company. Contact us today for a consultation so we can select the best keywords that would benefit your business the most.
Related reading:
Christian Carere