The benefits of online marketing continue to grow with every passing year for companies and businesses positioned to receive targeted traffic. The ability to access a global market and connect with customers has contributed to more sales, leads and new clients.
There are massive opportunities to be gained from online marketing. If you haven't been paying attention, digital advertising has already taken the lead in advertising dollars spent vs. TV advertising.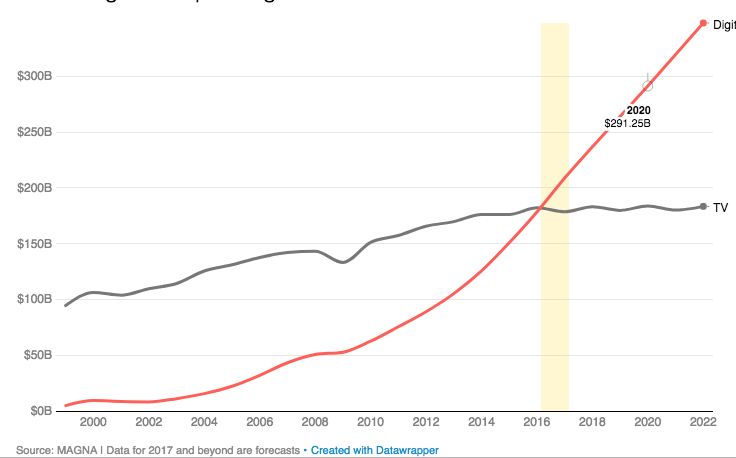 There's no doubt that we have transitioned to a culture that has become highly dependent on Internet access to perform many of our daily activities. The chart below shows a growing percentage of purchases being made through smartphones.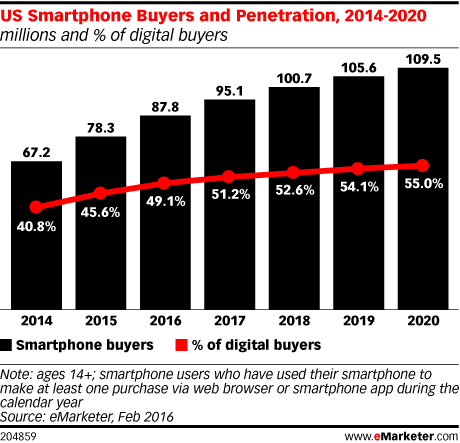 This number is expected to increase according to e-marketer retail analyst Yory Wurmser.
As mobile sites become better optimized and screen sizes grow, it's becoming easier for shoppers to complete the purchase on the smartphone, which will drive mcommerce numbers up for the next several years.

Yory Wurmser ~Emarketer Retail Analyst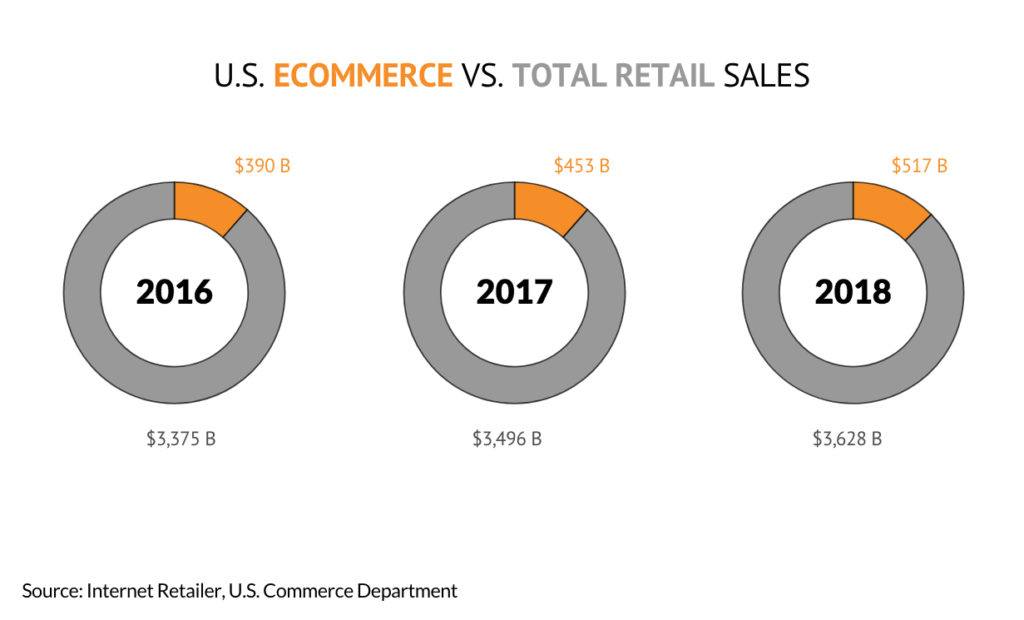 With so much of our attention focused online, the opportunity to successfully achieve steady growth through Internet marketing has never been better.
7 benefits of an Internet marketing service
Improves lead generation
Expands your reach in a global market
Accurately target clients
Works 24/7 always available
Improves brand recognition
Increases revenue
Control over scalable aspects
Lead generation
Marketing your business online has the advantage of creating a system that automates lead generation. There are three basic conversions to achieve on-site:
Receiving a phone call from a prospective buyer
Receiving an email from a prospective buyer
A prospective buyer opts into an email marketing campaign
Your website should be set up to guide visitors in a specific direction when they land on your site. Depending on what stage of the buyer journey they are in, will determine how you present your business to them.
For example, in the pillar page content structure, your blog posts are set up to explain specific details to topics that your prospective clients would want to know about. This would bring them in on an informational query, in which you build their level of confidence in your company with high-quality content.
Asking visitors to call to set up an appointment in an example of a call to action that will increase the number of phone calls made from your website.
Another CTA is asking visitors to enter their email address to receive a monthly newsletter or upgraded content, such as an eBook on a specific topic of interest.
Build trust through the content you publish
If your content successfully provides information that visitors are seeking, there is trust built in your company as a credible source. A visitor will return for your site when they have another question or are ready to make a purchase.
Drive local leads
Local searches tend to produce more visitors that are closer to making a purchase because they tend to be further along the buyer journey. In fact, more than half of local searches made from a mobile result in an in-store visit within 24hours.
Google states that at least 46% of all total searches are location-based queries. Including your contact details not only in plain visible text but in HTML will help your website be displayed by search engines in a localized search query.
Expand your reach in a global market
When your product or service is being advertised online, anyone in the world has the opportunity to find your business. If you can deliver your product or provide your service globally, you have no limitations on how far you can expand your marketing.
More accuracy in finding your clients
The beauty of setting up an SEO campaign is that you're able to get as specific as you want with who you're marketing your business. By choosing the keywords that your content is optimized for your website appears in searches that your ideal clients are making to find your product or service.
Inbound marketing produces much more return on investment simply by making sure you're driving traffic to your site that is actually looking for the solutions that you offer. Disruptive, or native advertising is still used effectively but is considered much less effective. Search engine optimization allows your business to be found by those who want to find you.
Your website is available 24/7
Your website will never stop working for you. No matter what industry you're in, you have a salesperson working 24 hours a day 7 days a week. Your site will always be open for selling products or capturing leads for your business.
Creating an income-producing asset that never stops contributing is a common solution to expanding your business and increasing your revenue.
Brand recognition
The longer you engage in SEO services the more prevalent your digital footprint becomes in the areas in which your company specializes. The process of marketing your company online creates a digital presence in your industry and areas of expertise.
SEO improves brand recognition by making your website appear in niche related searches. When your website has content ranking for keywords that people are typing, your company is getting exposure and recognized for being a major player in your industry.
If your website appears in multiple local searches when someone is trying to find a specific product or service, your company name sticks out and stays in their minds. Familiarity breeds more trust and the more recognizable your company becomes the more likely a visitor is to purchase from you.
It's a statistical fact that most people will seek out a company website to learn more about them-especially before making a purchase. The content on your site should reflect the level of expertise and professionalism you're offering in your services.
Transparency is also a value you can offer in your content on site. Create a strong brand identity by offering success stories that show the struggle and triumph of a client willing to have their story told.
Create a story about the development of your company and how it came to be. Your company story can also be about sharing your vision of the future and what you're doing to make it happen. Create your story and define your company so people can relate and understand who you are on a deeper level.
Increase revenue with an email list
There are multiple opportunities to make money through an Internet marketing service. Not only is your website generating leads and making sales with new clients, but you are able to encourage repeat sales and up-sell clients with an effective email marketing campaign.
An email list has been referred by many as a "cash list" since it is comprised of people who are interested in your business or product. With a simple email blast to your list, you can let people know about a flash sale, a new product or a special offer that you want to promote.
Apart from the hard sell emails you send your list, it provides a way to build trust by sending informative and useful content out that will benefit their lives. Even if they've already purchased from you once, keeping that connection periodically reminds them you exist and keeps your company from being forgotten.
Most software used for email marketing will offer tracking information and a way to monitor statistics that will benefit your SEO and conversions. For example, by using a split test for the text you use in your subject line, you can measure the effectiveness by the open rates each email receives.
The subject lines that get the highest open rates would indicate a higher level of engagement and could be used as a headline to content you publish on-site as a way to improve the click-through rate.
The same concept applies to measure the click-through rate of your email content. If a certain email gets more people clicking through to your site, it's an indication of interest and a strong suggestion that this content will be effective as an article on your site.
Allows control over every aspect
A large part of achieving success in marketing your business online is data-driven. You can control every aspect that can be measured to scale up or scale down the results you're experiencing.
When a page on your site is getting a lot of traffic that is converting well, you can build more content related to that topic. More top rankings for related keywords will attract the same types of visitors.
You also have the option to build more links to improve your ranking position and drive more traffic from the same keyword.
You can also publish similar content on popular blog sites for referral traffic and receive more authority to your page.
When something isn't working, such as a page that isn't driving traffic, or converting visitors to clients, you can repurpose your content, update the page to target different keywords or delete the page altogether. Each option will improve the overall quality of your site by eliminating dead pages.
How much should I spend on internet marketing?
The answer is not a one size fits all solution. Different industries spend different amounts on their marketing budget. A 2017 CMO survey published by the American Marketing Association and Duke University showed that the average company spends roughly 12% of total revenue on marketing.
The real question is what is the return on your investment? If an email marketing campaign gets $38 for every $1 spent, what have you got to lose?
Content marketing generates about 3 times as many leads and costs 62% less than traditional marketing

~Data Source
Experience the benefits of online marketing
Everyone knows that money can be made online and it is being proven every year with record-breaking sales. Internet marketing has become a proven way to increase the growth of your business. By implementing a successful inbound marketing strategy you can drive traffic to your website to produce more leads and new clients.