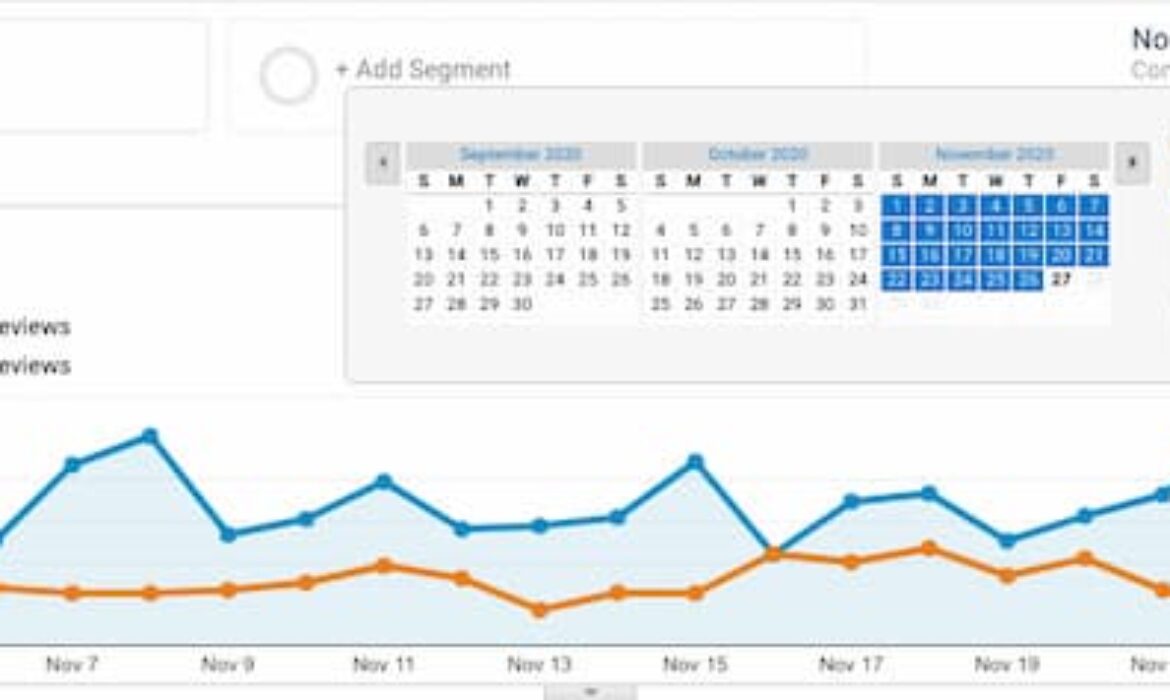 Ultimately, the goal of every SEO campaign is to increase the revenue that a company receives from its website. Unfortunately, hitting that goal can take upwards of a year to see real results. Establishing SEO KPIs help you understand whether your SEO campaign is moving in the right direction.
There are several different aspects to tracking your website's progress, but the most important metrics will be those that are in line with your website's overarching goals. The following is a list of SEO KPIs that you can use to monitor your site's performance and benchmark the progress of your SEO campaigns.
Organic traffic by source
The source of your traffic is an important SEO KPI because it's necessary to know exactly where your traffic is coming from and what's working to increase the volume of monthly visitors to your site. This can be traffic from social media, organic search, direct (when people enter your URL directly) or referral traffic (when users follow a link to your site).
The idea is to build the volume of your organic traffic up to tap into the largest source, Google search. You want the flow to come from users who are looking for businesses like yours.
Measuring the increase in organic search volume gives you insight into improved SERP position on existing pages and/or an increased number of keywords ranking.
Best performing pages
You can identify the best-performing pages of your site by comparing the traffic that each page receives. This can be important information for guiding your decisions on what topics to build around as well as where you need to improve.
The best pages are typically the ones with the most traffic, although if you have high converting pages, it's also another way of looking at which pages perform.
Go to behaviour, site content and all pages in Google Analytics. Here you can select the number of pages you want to be displayed and sort the results from largest to smallest volume of visitor's traffic.
Conversions by source
This KPI is important to note because you want to see what pages are converting the most visitors to clients. To measure conversion, you need to set it up in your analytics.
Select how you want to classify a conversion by choosing the pages or buttons that need to be pushed to consider a conversion completed. For example, if you want to track sales, then you would need to assign the PAY button on your checkout page as a completed conversion.
You can also use contact forms, contact pages and click to call buttons as completed conversions.
Knowing which pages convert at the highest rate will also give you an idea of how to guide the traffic on your site.
Build more internal links to the pages that convert the highest from the pages that receive the most volume to increase conversion rates.
Bounce rate
The bounce rate refers to the number of visitors that land on your site and leave without interacting further with your website. This is a measurement that's usually associated with poor user experience, poor page speed, poor content and demonstrates low user engagement.
Lowering your bounce rate can be done by guiding users to more relevant pages within your website. Adding more internal links will immediately give visitors more options to choose from when they land on your page, rather than backing out of it.
Improving page speed is proven to reduce the bounce rate.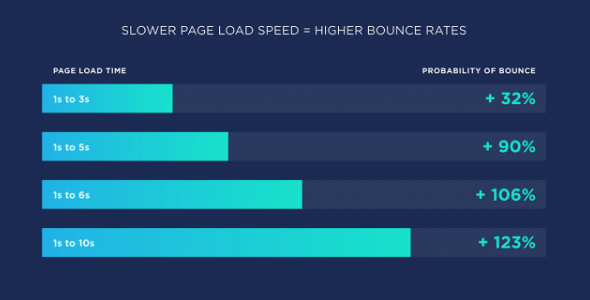 Page speed
If you're in the retail business this is an important KPI because it directly affects sales. Improving page speed for Amazon resulted in saving millions of dollars in abandoned checkouts.
The page speed of your page is an indication of the overall performance it has for providing a good user experience. The faster your page loads, the more you're going to make from visitors staying on your site.
Average time per session
The length of time a user spends on your page is also a KPI for user engagement. If the dwell time on your pages is much longer than your competitors, it shows that you're able to hold your audience's attention and therefore have content that satisfies search intent.
In the same respect, if the dwell time on your page is shorter than the competing pages, you'll need to consider updating pages to compete at a higher level.
If you've implemented a new content strategy and are updating pages on your site, then the length of time that visitors are spending can be an indication of the effectiveness of your campaign.
Click-through rate
Here is an important KPI to watch for since this is a measurement of the number of clicks your site receives based on the number of impressions your site generates in the search results. In other words, if you're ranking for a keyword, whenever a search is made on Google using that keyword, it would count as an impression.
To improve the click-through rate, you need to improve your page's position in the search results. For example, if you're on the third or fourth page of Google, you may get thousands of impressions. However, your click through rate would be extremely low because barely anyone ever makes it past the first page of results.
When your goal is to improve the traffic your website receives, the click-through rate can be an indication of the progress you're making in the SERPS.
You can find your click-through rate in Google Search Console.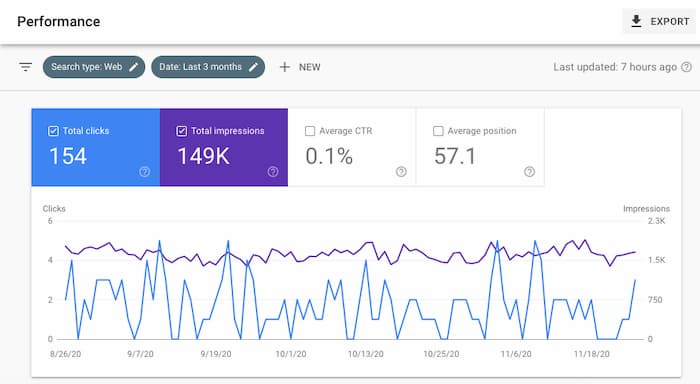 Referring domains
A measure of site popularity can be made from the number of websites that link to your content. This has been an established ranking factor that promotes more search visibility and improves SERP position (when the links are from quality, relevant websites).
If the goal is to improve authority and ranking ability, you can use the number of referring domains your website is accumulating as an SEO performance indicator. The more quality website you have linking to yours, the more ranking ability you develop.
Domain authority
The domain authority is an important SEO KPI because it indicates the strength of your backlink profile. If you're engaged in a link building strategy, you want to see the domain authority gradually rise.
Of course, domain authority can be measured as DA by Moz, DR (domain rating) by Ahrefs, Trust and Citation Flow (TF and CF) by Majestic and SEMRush also has its rating system for measuring the strength of a URL.
Whichever system you use, stay consistent with it when comparing progress. Each company has its methods and formula, but at the end of the day, they are primarily based on the quality of backlinks your site had pointing to it.
"Compare to" function
Using the compare to option on Analytics can help put things into perspective on how your site is performing based on specific periods.
Comparing the previous year's data to the current year is good for avoiding seasonal or cyclical differences that may occur naturally in your industry.
For example, if you sell outdoor furniture in a country that has four seasons, your sales in each season will vary greatly. You can't accurately compare traffic reports from spring to winter months because the winter months will naturally have a much lower search volume.
Comparing the current year vs. the previous year gives you an idea of how much your website has improved its performance. You can compare the data from previous years' traffic, conversions, bouncer rates or any SEO KPIs relevant to your current SEO campaign.
Benchmark your progress with key performance indicators
It can be frustrating when you're paying for results without seeing any. Establish the SEO KPIs that are most relevant to your SEO campaign to make things clearer on the different stages of the development of your website.
Knowing what to expect and when to expect it can make things much easier to manage and create more confidence in the plans you've set into motion. Without signs of progress, playing the long game can be extremely frustrating.
Give us a call to help develop an SEO strategy that will drive more traffic and increase the revenue your site generates regularly. We promise to have a set of SEO KPIs you can monitor throughout your website's development.
Christian Carere