It's one thing to get visitors to your site but what's the point of driving traffic if the visitors don't end up buying a product or subscribing to your mailing list? The goal of driving high volumes of traffic to your website is to increase the revenue your website generates. This article will give you a few tips on how to increase conversion rates, which leads to new clients, subscribers and ultimately more sales.
What are conversion rates?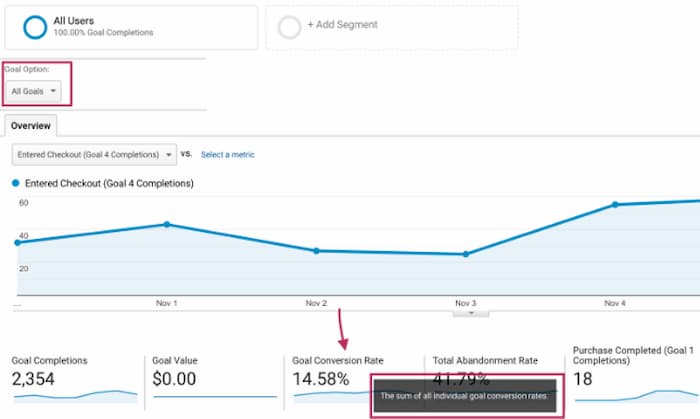 A conversion rate is the percentage of visitors that perform a desired action on your website. The action can be whatever you decide is the ultimate goal for your traffic. For instance, if you were selling products a conversion would be when a visitor purchases one of your products.
If 1000 visitors visit your website and 50 visitors make a purchase, your conversion rate is 5%.
50/1000=0.05
Conversions don't necessarily need to be a purchase. You could also set up conversion goals of acquiring contact information.
If a visitor subscribes to your mailing list this can also be considered a conversion.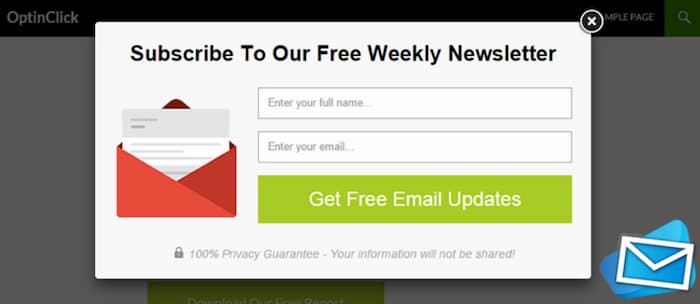 If your website is set up for AdSense, a conversion would be for a visitor to click on one of the ads on your pages. This would be the most desirable result when you're getting paid for every click someone makes on advertisement on your website.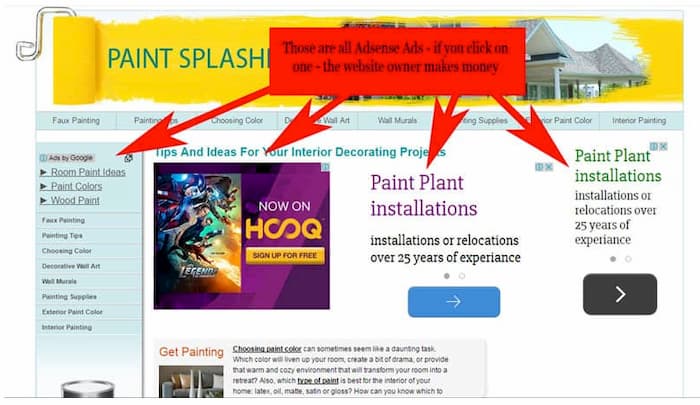 You can set up multiple conversion goals for your visitors as well as track the results using Google Analytics.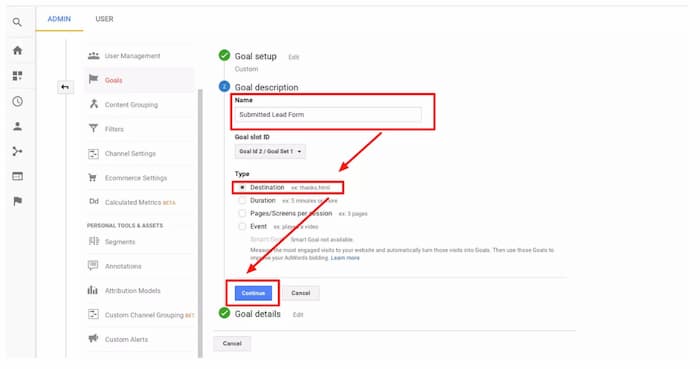 Once you have your conversion goals in place, you can see where your pages succeed in guiding visitors to making the most conversions.
Use the following tips to increase conversions rates on your website.
Use an effective call to action
Never assume that your visitors know exactly what to do on your website. Make it very clear for users what the next steps are to move forward in making a conversion.
For example, if you're in the service industry let them know how they can get personalized help using your services by clicking the button to call your business at the end of every article.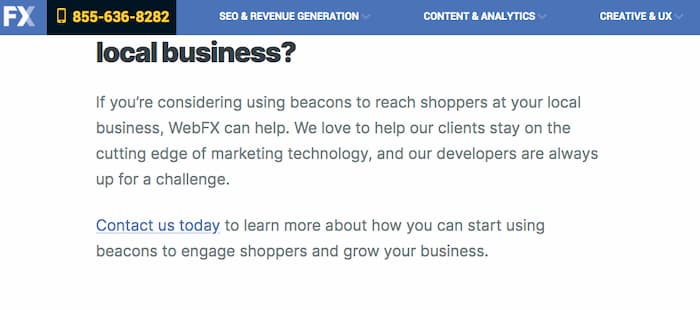 Gently urge your users to complete the desired action. If you want people to like or share your article on social media, you need to ask them to do so at the end in a clear and polite way.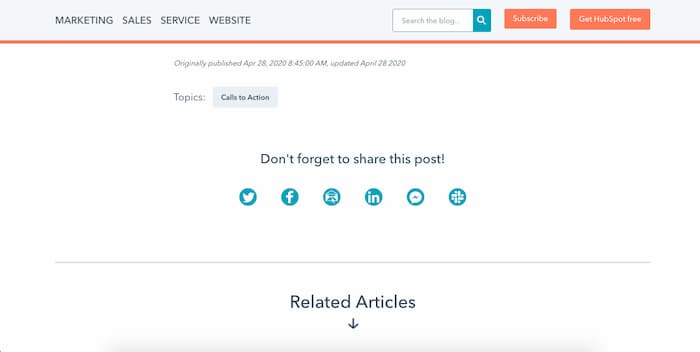 If you want your visitors to sign up for your email list, there needs to be a call to action to guide them into doing so. If the only text your opt-in box has is  "Name" and "email address" why would anyone enter their information?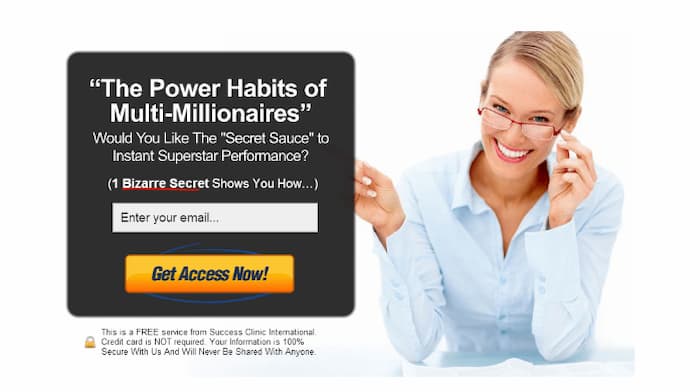 There has to be a message that urges visitors to fill out your form. Using an effective call to action is an absolute necessity to increase conversion rates on your website.
Internal linking strategy
The internal linking strategy implemented on your website can directly affect your conversion rate. Internal links are a great way to guide visitors through related content within your site. Not only can you get more content in front of your audience, but you can guide them to the pages that convert at the highest rate.
You should already be tracking the conversion rates of your pages on Google Analytics or your analytic tracking software of your choice.
Identify the pages that are converting at the highest rates. You can do this by going to behaviour, Site content, All pages.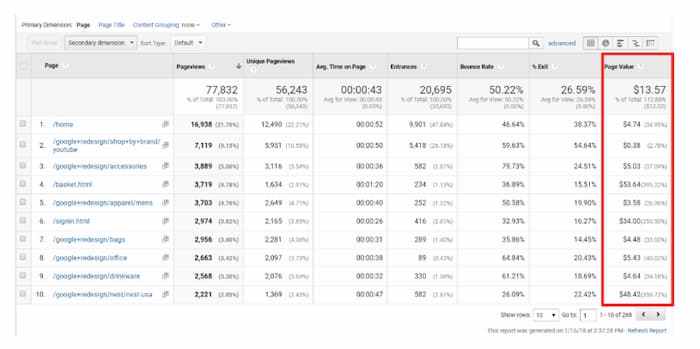 Filter the pages to list the page value starting at the largest amount to the lowest.
Make it a priority to link to these pages whenever possible. Guide users to these pages by using editorial links to hint at the pages they may be interested in.
You can also give users the option at the end of an article to visit the pages that they would also be interested in reading.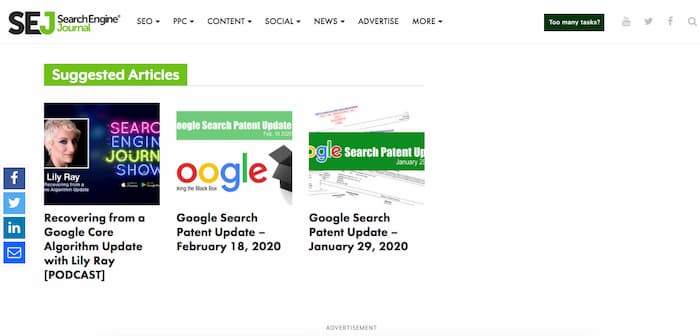 The more opportunities you give visitors to get to the pages that convert at high rates, the higher you'll increase conversion rates will be from your total volume of traffic.
Page load time
The time it takes your pages to load has a direct impact on your bounce rate. It's been proven that visitors will back off of your page at an alarmingly high rate when your page speed begins to exceed 3 seconds of load time.
By increasing your page speed, you can retain a large percentage of the visitors that land on your website. The lower your bounce rate, the more visitors will have a chance to go through your content.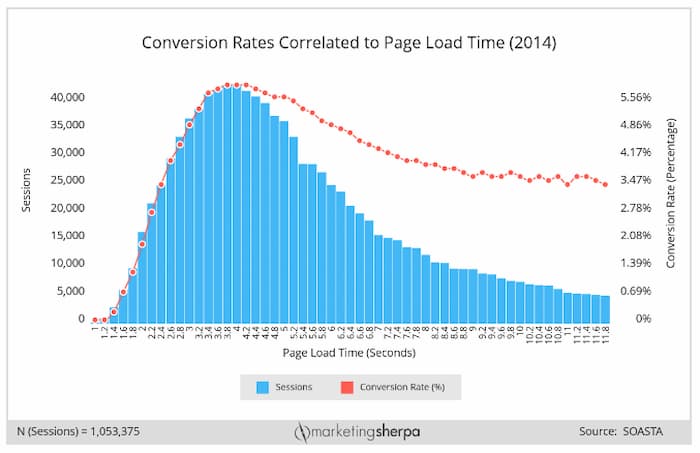 This ultimately leads to increase conversion rates when a larger percentage of your total volume of traffic is actually getting to the pages you want them to see. Reducing the number of people you lose to slow load time increases the conversion rates.
Email reminders for abandoned carts
Did you know you can increase your conversion rate by up to 69% by sending up to 3 email reminders to those who have abandoned their carts?!
Imagine, a user finds your site, they read your content, they research options and they choose your product, and are filling out the purchase information and they suddenly get called to work or dinner or their kid pukes all over their office.
These are users who have already decided to purchase your product but life just got in the way for whatever reason.
Email reminders are the best way to keep your company in mind and get them back to your site to finish checking out. This strategy is definitely one to incorporate in your email marketing.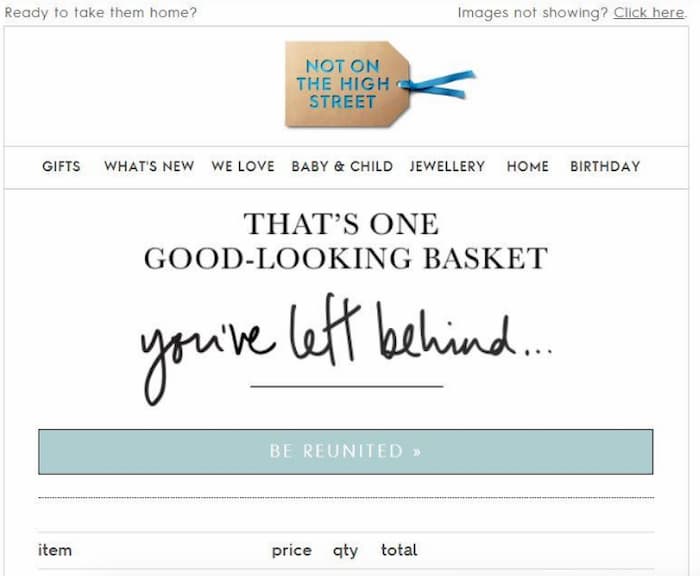 Send email reminders on a set schedule for anyone who leaves a cart abandoned to get them back on track to finishing the check out process.
Make things happen ASAP (as simple as possible)
In order to increase conversions make the process as easy as possible by eliminating the number of things a user must do to complete a conversion. Reducing the number of obstacles that stand in the way of completing a goal will increase conversions to your site.
Leadpages found that by making a single field for an email address rather than a field for name plus email address, increased conversions by 12.44%. The concept is simple enough to understand; People are less likely to fill out long forms than they are to fill out short ones.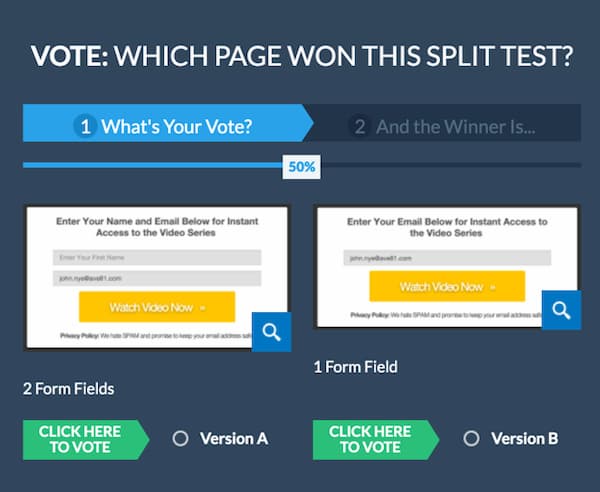 The less effort it is for someone to give you their contact info, the easier it is to entice them to fill out the form.
Amazon realized this and had massive success with their one-click ordering system. When you can order a product with minimal steps, there are more people that will make it through the conversion process.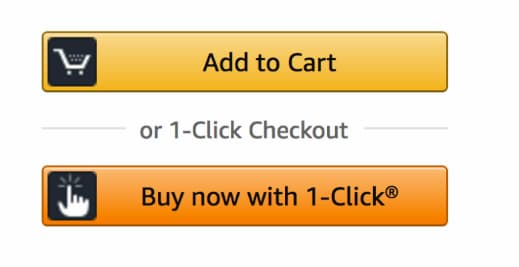 Although it may be easier for companies to have a user's information on file for repeat orders and even a history of products purchased, the option to purchase as a guest will increase the number of conversions made by new clients.
Allowing users to avoid a lengthy account set up before buying a product speeds the process up which means less chances of interrupting the conversion process.
Make your conversion process as simple as possible to see more goals completed on-site.
Use split testing to identify preferences
It's hard to know exactly what the majority of your users prefer without split testing the options you have available. Simple things on your site such as colours, headlines and placement of features can increase conversion rates on your website.
Leadpages found that when they changed the colour of their button from orange to green that conversion rates went up 86.41%.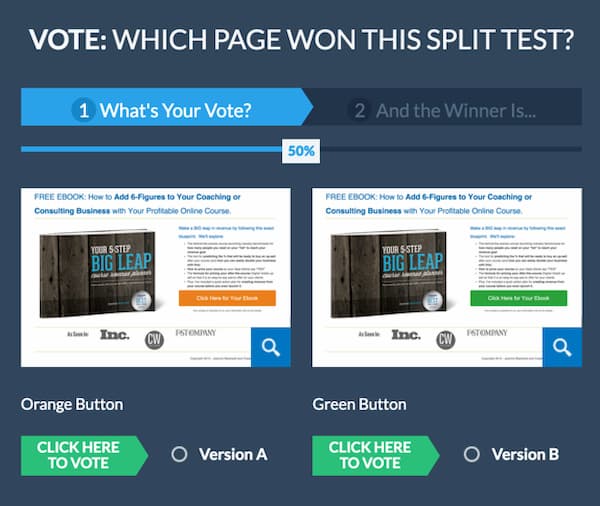 Split testing can uncover certain patterns or tendencies of your users that result in more desired actions on your website.
Use split tests for everything you can get your hands on. Test headlines for your landing pages to see whether the users that end up clicking are more likely to convert.
Test the placement of buttons, the background colour of optin forms, the images on optim forms the text that you use as a call to action. Literally everything that can be interchangeable in design has the potential of increasing your conversion rates.
Improve conversion rates for increased revenue
Increase the revenue your website generates by improving the way it influences users to perform your desired action.
In an increasingly competitive search environment, improving conversion rates is an effective way to continually improve the efficiency of your website. Increasing your conversion rates are a way to make more money from your website without the wait time for content to rank for a keyword.
Follow these tips for better conversion rates from your website for increased revenue from new clients.
Don't have time to do it yourself? Click here to speak with an SEO consultant to learn more about how we generate more revenue for our clients.