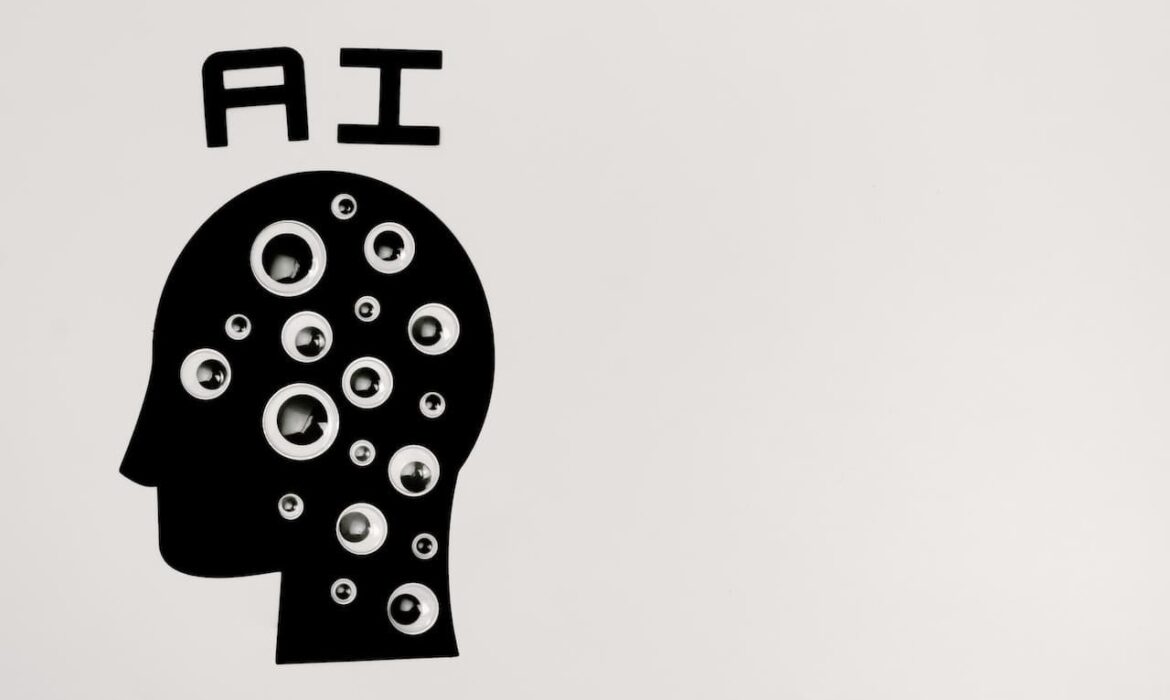 Email marketing is one of the oldest digital marketing strategies that has proven to stand the test of time. No matter what your industry is, start building an email list as soon as possible to assist in the growth of your business. Here you'll learn the importance of email marketing campaigns and how they become revenue-producing assets to your business.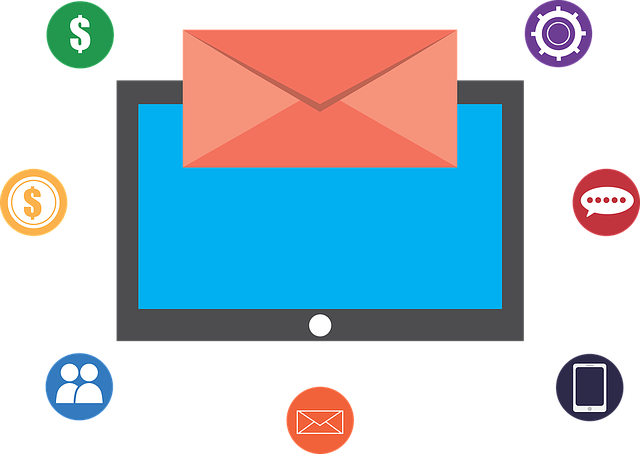 What is an email marketing campaign?
An email marketing campaign is a series of emails designed to educate, inform, entertain and delight any audience. The ultimate goal is to drive traffic back to your website as well as increase the number of sales your business makes regularly.
What's an email list?
An email list is a collection of email addresses obtained through opt-in forms on your website, social media, or any digital publication you've posted online. Subscribers must enter their information and confirm that they agree to have you send emails sent to their inbox.
What content do you send in an email marketing campaign?
The type of content strategy you use will depend on the industry and niche your business is in. Typically, email campaigns consist of monthly newsletters, discounts, sales promotions, educational content and company updates.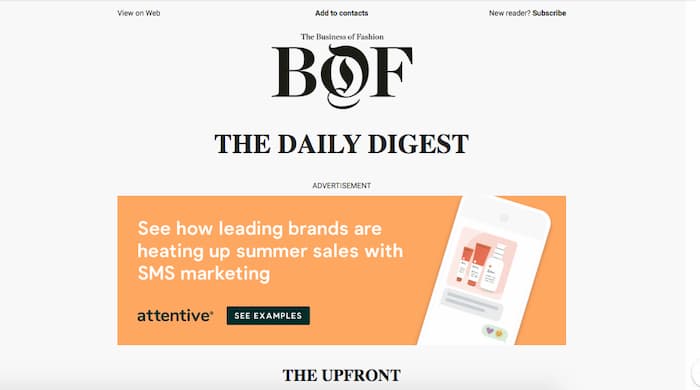 There are laws in place that protect people's privacy as well as the type of content you can send. For example, you must offer an unsubscribe option in every email you send and honour that request should someone opt out of your list. There are penalties and fines for those who don't abide by the laws that govern commercial email.
Read more about the CAN-SPAM Act and the compliance guide that deals with issues and requirements that must be met within your email campaigns.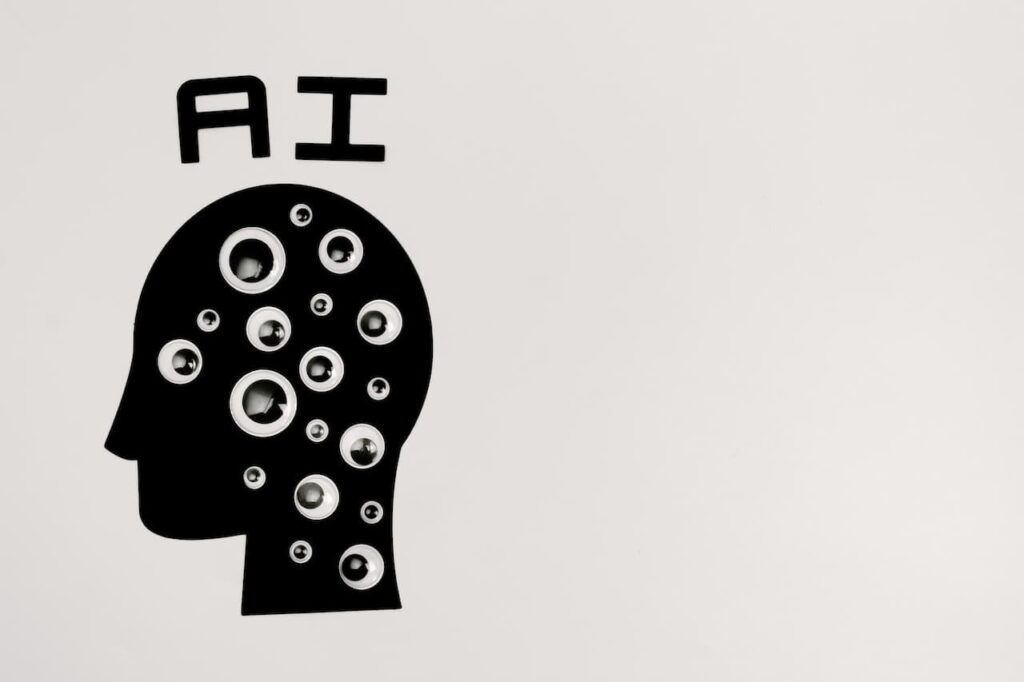 What is AI Email Marketing?
AI email marketing, also known as artificial intelligence-powered email marketing, involves utilizing AI technologies and algorithms to optimize and enhance various aspects of email marketing campaigns. It combines the power of artificial intelligence and machine learning to automate, personalize, analyze, and improve the efficiency and effectiveness of email marketing strategies.
Here are some ways AI is utilized in email marketing:
Personalization: AI algorithms analyze data about individual recipients to create personalized email content, subject lines, and offers. This can lead to higher engagement and conversion rates.
Segmentation and Targeting: AI helps in segmenting email lists based on various criteria, such as demographics, past behaviour, preferences, and engagement patterns. Tailored content and offers are then sent to each segment, improving relevancy.
Automated Campaigns: AI can automate email campaigns by determining the optimal time to send emails, frequency, and even the type of content to be sent to each recipient. This saves time and ensures timely and relevant communication.
Predictive Analysis: AI can predict future behaviour and preferences of recipients based on past interactions. This information is valuable for crafting targeted campaigns and offers.
A/B Testing Optimization: AI can automate and optimize A/B testing by analyzing different elements like subject lines, images, layouts, etc., and identifying which variations perform the best.
Content Generation and Optimization: AI can assist in generating email copy, suggesting subject lines, and even creating personalized product recommendations based on customer behaviour and preferences.
Optimizing Send Times: AI algorithms can analyze recipient behaviour and engagement patterns to determine the best times to send emails for maximum impact.
Customer Journey Mapping: AI can help map out and optimize the customer journey, ensuring that emails are sent at appropriate stages to nurture leads and encourage conversions.
Feedback Analysis: AI can analyze responses and feedback from recipients, extracting valuable insights to enhance future campaigns and strategies.
AI-powered email marketing aims to improve engagement, increase conversions, reduce manual effort, and ultimately enhance the overall effectiveness of email campaigns through data-driven decisions and automation.
Click here to read more about artificial intelligence sending email.
Benefits of email marketing
Increase traffic
Increase revenue
Establish authority
Build relationships
Learn about your audience
Biggest ROI in digital marketing
Increase traffic
As a traffic generation tactic, email marketing works beautifully with a large list of interactive subscribers. At the click of a button, you can inform your entire list about new content, discounts, promotions or sales that you're offering on your website.
With thousands of subscribers on your list, your website is literally Google-proof since you can generate traffic without ranking for a keyword. 
Of course, in order to build a list in the thousands, you need to have visibility in the search results, and social media or have access to a source of traffic for users to opt-in.
Increase sales
Email lists are excellent tools to use to increase the sales your business generates. With a subscriber opting in to receive emails, it gives you more opportunities to get your content, products and services in front of their eyes.
Generally, it takes between 6-8 touchpoints to generate a qualified lead. Email marketing gives you the ability to reach your prospects more times than you could without having an email list. The additional touchpoints keep your company fresh in the minds of your subscribers.
Not only do email marketing campaigns contribute to generating new clients, but they also provide a way to generate repeat sales from existing clients who have already purchased from your company.
Establish authority
An email list offers you the opportunity to demonstrate the expertise of your company to your audience. Whether it's through a monthly newsletter or an in-depth blog post you want to promote, you have the ability to get this content in front of your subscribers.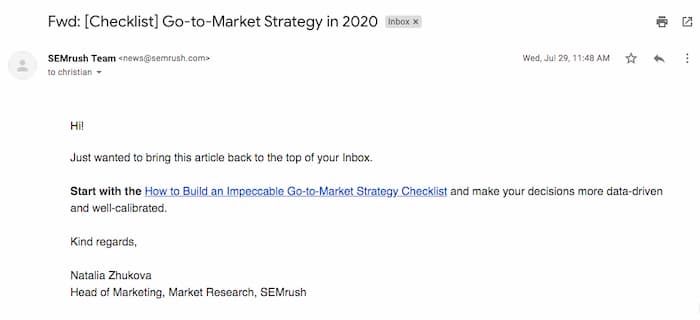 When you're consistently publishing top-notch content, you establish your company as an authority in your industry. The most popular form of content to establish authority is real-life case studies of how your company has helped a client.
When readers can relate to a real-life situation and see how they could also benefit from your services it becomes a powerful marketing tool. With a list of avid readers, there are plenty of opportunities to show how effective your products and services can be for your clients.
Build relationships
Active subscribers to your email list give you the opportunity to build relationships. When your subscriber sees and reads content from your company regularly, you become familiar with them.
Apart from just sending content that educates or is offering some sort of sales, you can also invite them to take part in events and giveaways. The ability to contact your list allows you to give back to your subscribers as a way to express your gratitude for their loyalty.
The give and take between you and your list builds relationships, brand loyalty and advocacy. When your clients feel like you're looking out for them, you'll have their support and loyalty for a lifetime.
Learn about your audience
Just about every email marketing tool gives you a summary of statistics on the success of your campaigns. Track valuable metrics such as the open rate and click-through rate to learn more about what topics and content your subscribers are most interested in.
The open rate of your email campaign can indicate the quality of your email subject line. An email that gets a super high open rate means your audience is highly interested in the topic you're emailing about. This can be an indication for potential titles of articles that would also attract a high click-through rate on your website.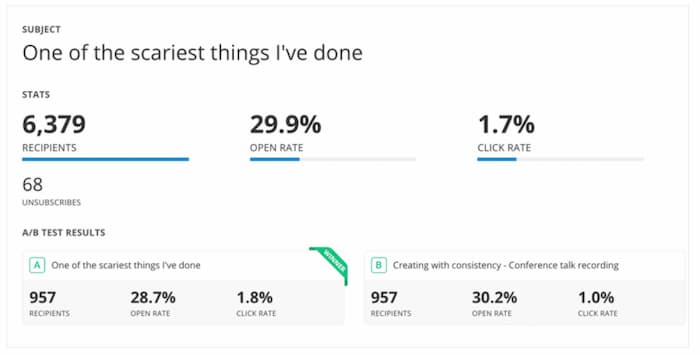 Within the dashboard of your email marketing tool, you will also find the click-through rate of the email that was opened. Again, if a high number of users opened the email and clicked through to your website, you're obviously providing content that is highly targeted to their interests.
If people deleted your email without clicking through to your website, you might want to consider changing up your email for something more engaging.
Surveys
The best way to learn what your audience likes is to just ask what they want to see more of to find out firsthand what their interests are. Creating surveys is an effective way of generating statistics and finding out the preferences of your audience. You can create more content based on your findings, and present the results using visual content-which typically generates more backlinks and earned media.
Biggest ROI in digital marketing
On average, email marketing produces the largest ROI in the digital marketing industry. The cost to start and maintain an email marketing campaign is so low that it's not uncommon to see a 3800% return on your investment. For every $1 you invest you get $38 back.
The email marketing software is inexpensive. You can get free plans to start out or purchase plans that run as much as a few hundred bucks a month once you have a large list of subscribers.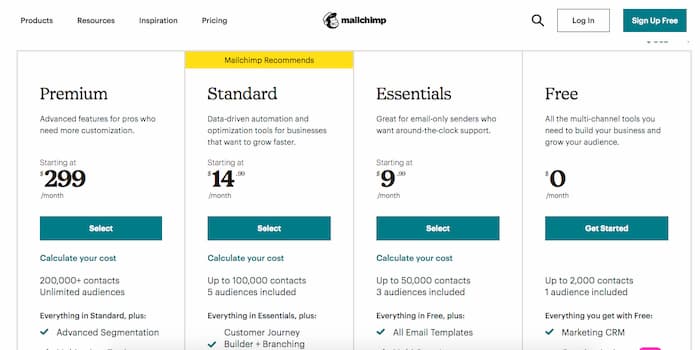 The biggest cost involved in an email marketing campaign is creating content. You'll need to content to attract users to sign up for your list. Whether that's through posting to social media, publishing blog posts, or offering gated content in return for contact info. Then you'll need content to send out to your list once they're subscribed.
Tips for creating an email marketing campaign
Post an opt-in form everywhere you can
Segment your list
Automate your campaigns
Don't spam your list
Never stop learning about your audience
Post an opt-in form everywhere you can
This is pretty self-explanatory, however, you want to have as many ways for people to become subscribers as possible. That means having an opt-in box in the sidebars of your website, in the footer, in your social media posts and using a popover on your pages.
Segment your list
Make sure you're segmenting your list into the most appropriate categories for your subscriber. You need to ask them right from the start what type of content they are most interested in receiving.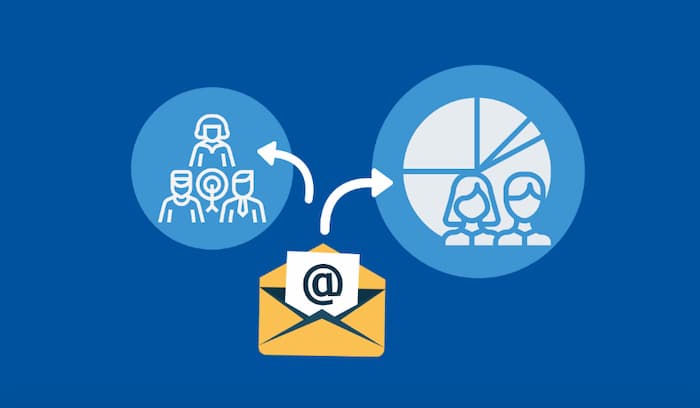 Regardless of whether you are super-niche-oriented and only talk about one product or topic, you can still find out whether your subscribers want to get a specific type of email. 
Give them the choice to receive offers, discounts, promotions, case studies, company updates or other content that you may be producing.
Personalize your email as much as possible in order to keep the interest of your subscribers. You don't want your email getting the delete button because your subscriber gets tired of the content you send. Make sure you're addressing the needs of your list by asking them right from the start about the content they would be most interested in.
Automate your campaigns
Use automation as much as possible to create a content schedule for new subscribers and existing clients. For new subscribers, establish a sequence of emails that introduces them to your product and company or the topic that they're interested in reading about.
You can set your email marketing campaigns to send out an email on a set schedule whenever someone opts in to your list.
Don't spam your list
The fastest way to lose a subscriber is to constantly bombard them with emails asking for sales and purchases. Avoid sending too many "hard sell" emails and mix up your schedule with content that helps to build trust.
Going for the kill too early and too often comes off as spam mail. You will quickly be dismissed as spam if you're not offering value to your list members.
Never stop learning about your audience
Always be on the lookout for changes you can make to your campaigns. Whether it's following up with your list, asking them for feedback or monitoring the engagement metrics your emails generate, make sure you're making adjustments.
When you can continually add value and make the necessary changes to accommodate your audience better, you continually add value to your campaign. This approach leads to loyal subscribers and brand advocacy.
Build your email list ASAP
An email list can take a while to build up enough subscribers to the point where you can see the results in your revenue. It's not always a straight shot to build a big audience and be successful with your content. There's a learning curve to how you maximize your results.
Start building your list at the earliest point of the development of your website to provide the additional traffic, revenue and new clients your website generates regularly.
Christian Carere