The beauty of SEO is that it isn't a one-trick pony. You can attract more clients by finding ways to manipulate streams of traffic from multiple sources.
Although organic traffic from Google provides the most volume in most cases, it's not the only choice for how you optimize your site to receive the most traffic. The way search engines establish search intent has created many different possibilities that need to be considered.
As we move forward into a more competitive and dynamic search environment, being able to adapt and problems solve will be key assets to maximizing traffic and revenue.
Leveraging the growth of YouTube
YouTube has undergone a massive surge in popularity overtaking Facebook as the second most popular website in the world. The growth in the number of users has multiplied exponentially, catapulting this giant video directory into record numbers. With everyday use of this platform becoming increasingly more common it presents a large traffic opportunity for more targeted visitors.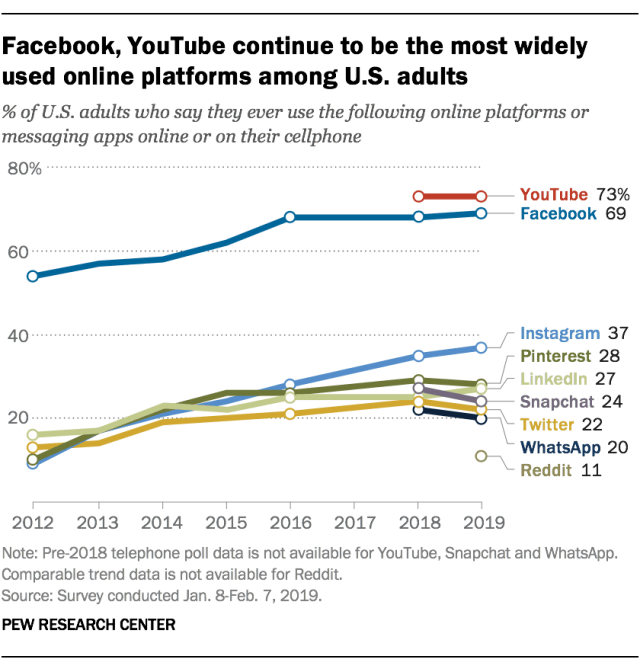 Image source: https://www.businessofapps.com/data/youtube-statistics/
Here are a few stats that prove the value of using YouTube for traffic:
Search engines are listing videos more frequently as the best solution to answering search intent. This presents opportunities in driving traffic from both Google search as well as YouTube.
The fact is that YouTube is being used as a search engine for people looking for "how-to" videos and product reviews. For many businesses, this aligns perfectly with building brand recognition and driving traffic with visitors who are already in the buyer's journey. Tapping into this market for high converting traffic is an option that cannot be ignored.
Ranking web properties with high domain authority
Part of understanding the competitive landscape is determining how you are able to get your website in front of your audience. When faced with the difficulty of competing with websites that outmatch your site in authority consideration is given to the possibility of using what is available on the SERP.
For instance, if there are yelp listings that are ranking on the first page the possibility exists for ranking the profile of your website on Yelp to beat those listings. The method would be just like that of ranking your own website by optimizing the listing and building links to improve its authority.
Search intent has become a crucial factor for being able to rank on the first page. For example, when a user types in "best + keyword" the first page of results will be multiple pages with reviews on the "top ten best businesses" published on popular review sites.
It's obvious that Google has determined that when the word "best" is used in a search, the user is not just looking for a single business, but wants options to choose from in finding the best business.
For high converting search terms that include "best", the best course of action could be to contact those sites or authors and negotiate a write up for your business. Not only does your company appear on the first page of results, but also a stream of referral traffic is driven from the review site itself.
This is an example of how semantic search has evolved and changed the first page of results. Rather than fight against the current of what is being used to satisfy search intent businesses must adapt.
Optimizing for related questions
In order to maximize the traffic your site receives we optimize for PAA boxes whenever there is one present that fits the context of your page. People Also Ask boxes are one of the most prevalent SERP features that appear on the first page of results for almost 90% of search queries.
A large part of creating a solution to a search query is being able to solve problems within your content. By answering commonly asked questions within your content you demonstrate this ability and create another opportunity to drive traffic from an additional position on the search results.
Similarly, the featured snippet is another area to target considering they are the top spot on a page that gets a good portion of the traffic. The difference between the two features (apart from their page positions) is that being featured in a PAA boxes does not require a first-page appearance.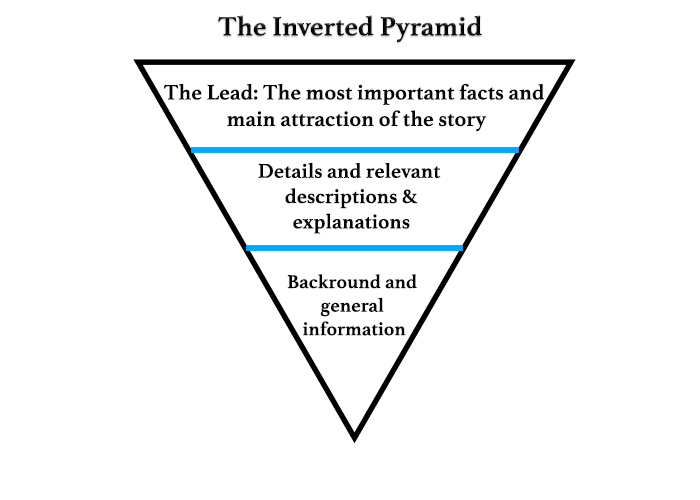 The inverted pyramid is a structure reporter's use for drawing more attention to articles. It starts with the lead-or, in this case, the most interesting and useful points to answer the question. Your content will then delve into the details followed by information that is useful but may not be absolutely necessary.
The reason this works for the PAA boxes is that a complete summary of the answer is provided for the user's convenience. This satisfies the search engines (improves user experience) and if people are interested in knowing more about the topic they will click through to your site.
Traffic comes from many sources
There's always more than one answer as a source of traffic for any keyword. Alternative methods of driving traffic are becoming a necessary part of search engine optimization due to the competitive nature of the first page of results and the growing opportunity in alternative sources. Diversify your sources of traffic to hedge the risk of any changes in algorithm updates and increases the amount of volume your site receives.