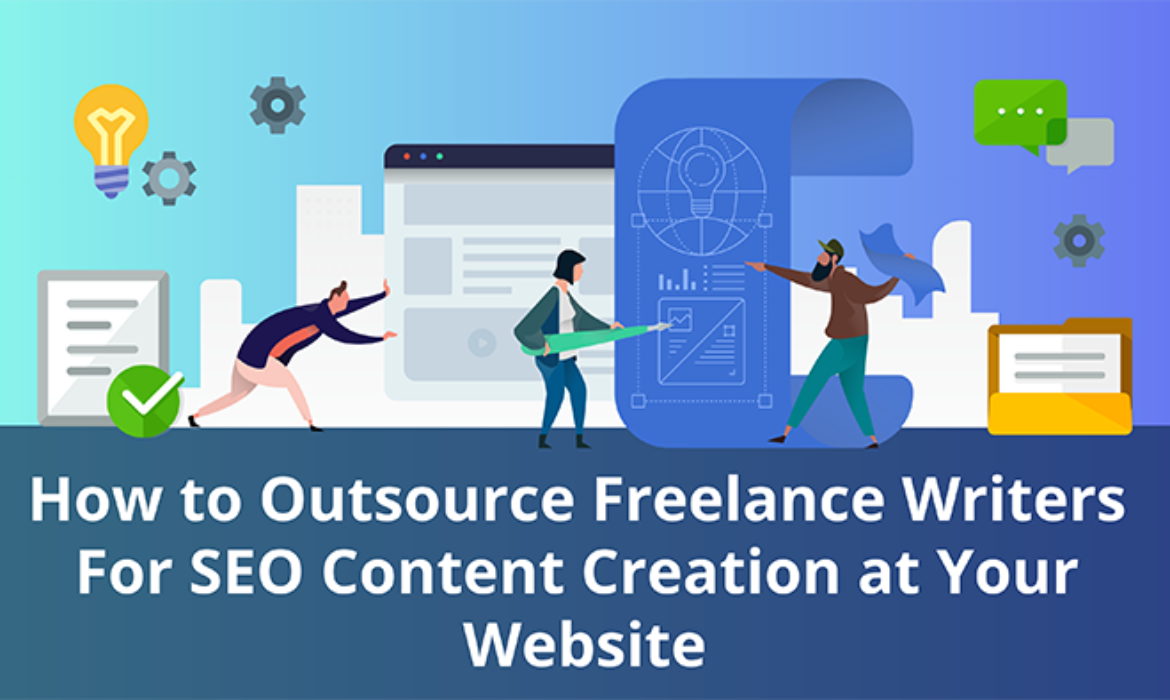 You want your website to grow in traffic and become a brand.
You want it to win SERPs, get backlinks, and – sooner, rather than later – convert.
For that, you work hard on crafting your website. UX design, colour psychology, UTP, on-page SEO, and social proof are all very well; and you already know who can help you with that. But the most powerful weapon to help search engines see you and communicate your brand message to consumers is… yes, it's texts. Outstanding SEO content that would not only contain tons of keywords but also engage people, translate your tone of voice, and encourage them to click and buy is what you need right here and on a regular basis.
Savvy freelance writers would solve the problem.
Benefits are many: You save time and money, you don't spend resources on workplace organization and training of full-time employees, and you get compelling content that drives organic traffic and works on your brand reputation.
But there's also a reverse of the coin:
Looking for freelancers, you may face irresponsible performers who miss deadlines, ignore instructions, write poor texts, or disappear once they find a client promising to pay $1 more than you. Outsource is about the interaction of expectations, collaboration, insights, and personal traits: As an SEO specialist or a business owner, you want them to be cheaper and faster, while they want to write longer and sell texts higher.
To balance the process for a win-win, learn how to outsource freelance writers for your SEO content and how to work with them like a boss.
Where to Look for SEO Freelance Writers
Corresponding websites are many. Freelancer, Upwork, Guru, People Per Hour, Fiverr – each of them has its own approach but the same essence: post a job description, start receiving proposals, compare candidates' profiles as well as ratings, prices, and portfolios, and hire those fitting your expectations and business needs most.
Tip: Don't ignore freelancers living and working outside of the US. They work just as well as native-speaking SEO writers but may cost you less, so pay attention to professional background and experience rather than the country.

How to Choose an SEO Writer
Sad but true:
Most people believe they can write.
Indeed, five in ten are bloggers today, posting to Facebook or Instagram with hundreds of likes and shares, which inspires them to practice freelancing or remote work and earn extra money. Good luck to them.
But when you come to find a professional who would create compelling SEO content for your website, you have to thread your way through the tons of their profiles… And you simply get lost there.
How to save your time, nerves, and money? How to understand which writer can deliver your keywords, search intent, and business message, not just put words on paper?
Pay attention to these aspects:
A writer is able to meet deadlines.
A writer is creative, with writing style and voice, but also adaptable i.e. able to follow your instructions.
A writer's texts are thoughtful and well researched.
A writer is flexible, able to deliver SEO content when you need it or revise it according to your feedback.
A writer is accurate and attentive to details: They know the principles of critical writing, format texts properly, avoid most common spelling and grammar mistakes, design content from scratch, and clearly understand what you want from them.
The questions gathered by Corey Wainwright at HubSpot will help you understand if a particular writer meets your business needs. Ask them before hiring.
How to Organize Your Work with SEO Writers
First and foremost:
Make it clear for a freelance writer what you want from them. In other words, craft guidelines right and avoid quirky mistakes while training a writer.
Details to include in your guidelines:
Target. Tell a writer about your small business and its target audience, as it will help to create engaging content. Specify a type of content you need from a writer – informative, entertaining, or marketing. Also, explain what message it should communicate to the audience. Include all necessary keywords and search intent for a writer to understand your target audience better.
Task itself. Include information on formatting and visual elements: how to format headings, lists, citations; paragraphs length; what links to include if any; what words to avoid (if you have a brand style guide, share it with your freelance writer so they could understand your tone of voice better); experts and resources to refer; a deadline.
Comments. Share some content assets for illustrative purposes so a writer could see what you expect. Encourage SEO writers to check a completed task for plagiarism to avoid duplications and unintentional rewrite. Give contacts of whom they could address for comments.
To save time and resources, organize your work with freelance writers effectively.
Work in Google Docs, as it's among the best resources to access and manage fast.
Create a separate folder for your freelancer to save all texts there.
Write a strategic plan, and share its part about the content with a writer so they could see deadlines in advance and organize their work time properly.
Create a separate doc with all keywords, formatting rules, and guidelines so a writer could refer to it whenever needed.
Discuss payment details in advance; and, plan deadlines smart: Save some time for revision and edits.
And last but not least:
Don't forget to control your freelance writer's work for better efficiency. How much time do they spend on one task? How many tasks do they complete within a definite period of time? How many are still pending a revision or already expired?

Google Calendar and Google Sheets are free yet compelling tools to control an SEO writer. Add tasks, change their status, leave comments for a writer to revise texts accordingly, and analyze their working efficiency with formulas.
Also, you might want to try a specific software, developed for business campaigns management. It analyzes completed tasks, grades them, regulates communication processes, generates reports, calculates expenses for every writer, and more.
Once organized, the work with freelance writers will save you tons of time and costs for SEO services. And nerves, which is sometimes worth more than monetary rewards, isn't it?
Are you looking for SEO expert jobs? Find out more at Jooble.
Christian Carere