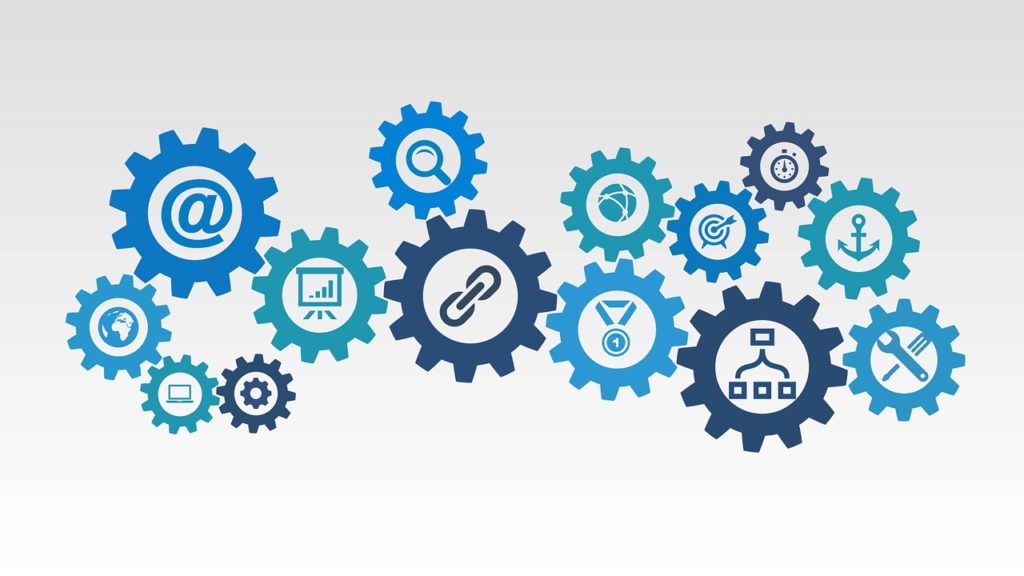 The benefits of SEO can result in an improved ranking, increased traffic and new client opportunities. There are a variety of services that fall under the same SEO umbrella and are geared towards optimizing your website to generate traffic.
The search engine algorithm is constantly changing and even the way the first page of results are displayed with interchangeable SERP features which require companies to have a versatile approach in how they satisfy search intent.
An experienced SEO expert identifies and implements the most efficient ways to optimize content and drive traffic that promotes new business and provides long term growth.
19 Benefits of SEO for small businesses
Google is the main artery for producing traffic to a website so it's important to be aware of the guidelines they've set for best web practices. Page speed is one aspect of technical SEO that adds strength to the overall performance of your website.
User experience is at the core of every ranking factor and page speed is a critical element because it has a significant impact on a users' level of engagement. Increasing page speed through a number of different areas can lead to an improvement in the performance of your website.
Identifying the underlying motivation behind search intent puts a company in touch with the needs of their client. Market research is primarily accomplished through keyword research because in order to effectively produce an accurate response to a query we need to understand the true intent behind what users are typing in their searches. The content published on a website should successfully satisfy the search intent of a query. Without an adequate understanding of your target market, it would be impossible to effectively build pages that meet the demands of a visitor.
The number one factor that determines the success of an article driving traffic is an effective keyword strategy. Through targeted research, groups of key phrases with similar search intent are grouped together to build pages that will maximize traffic. The keyword strategy is refined by identifying long-tail key phrases that contribute to competitive rankings for terms that are highly specific to what your business offers.
Keyword research leads to a clearer understanding of what content is needed by users searching for specific terms. By identifying consumer needs in the keyword strategy, content can be curated to satisfy the intent of their searches. By incorporating search terms as headings content is optimized to provide effective solutions for common problems people are looking to solve.
The development of your website brands the name of your company in searches associated with your business. When your company appears in multiple searches, people become more familiar with your name, website and brand. Branding your company also occurs through SEO content for guest posting, social media and paid advertisements.
To be an expert in any given niche your company needs to demonstrate its ability to solve problems in order to verify its expertise. A common strategy employed by an SEO expert is to publish high-quality articles on established blog sites in your industry. The same type of approach to building onsite content is used in the offsite efforts. Quality research produces resourceful content to enable readers to benefit from your knowledge. Articles that definitively answer all potential questions that a user has about a topic will outperform pages that don't provide as many related solutions. Publishing these articles on-site will contribute to the authority your website has in your niche.
Off-site optimization connects your website to well-known sources that are already established and trusted by search engines. Domain authority (DA) is a metric used by Moz to rate websites. There is a direct correlation to the DA and the ranking ability of a website. The higher the DA the more ranking ability the website possesses.
The closer your website is to the top of a search result the more traffic your website receives which means more opportunity to generate leads and new clients. An improved ranking for specific keyword results from on-site and off-site optimization.
SEO puts your business in front of the people who are looking for what your company offers. By matching the right stream of traffic to the website, visitors become clients because they have found exactly what they need.
SEO uses various tactics and strategies to enhance your website's overall performance in search visibility and ranking ability. As your site strengthens its authority for search phrases the competition shares, your business takes away a percentage of the total traffic, leaving less available for competing sites.
The development of a website in any niche improves its online presence through more frequent appearances in niche related searches. SEO services eventually make your business synonymous with your primary search terms. The idea is to make your website appear whenever your seed keyword is used in a search phrase.
An effective keyword strategy will lead to matching your website with visitors who are perfect candidates for your product. The reports used for tracking and measuring will indicate the effectiveness of a particular search phrase in order to build on the highest converting keywords that produce the most interest.
This is the primary objective for every SEO campaign: to increase traffic from high converting sources. Whether it's through videos, images or articles SEO gets more visitors on your website.
Increased revenue is a result of increased traffic to your website. Through keyword research, there is an improved flow of traffic consisting of visitors who are a match to your site. This results in more sales, more clients and more profit.
Google changes the layout of a first-page result based on what serves the best user experience while providing the most useful information. The appearance of a video carousel at the top of a first-page result would indicate that video is the best method of driving traffic for that keyword. When a particular search yields a display that begins with an advertisement carousel of images, it would indicate that paid advertisements may be the most effective way of driving traffic for that search phrase. An SEO consultant will take the first-page display into account when optimizing for a specific keyphrase.
Identifying the search result landscape is necessary to maximize the traffic your website receives. Voice search has been a trend that has contributed to an increased appearance of the featured snippet. The featured snippet is now appearing in over 40% of all searches posed as questions.
As voice search grows in popularity the use of a more conversational tone will increase the length of long-tail keywords. This has already changed how we are optimizing content in order to appear in a featured snippet. Google has implemented a separate index for Google Assistant to display businesses indicating that as voice search continues to evolve the need to adapt will continue to strengthen in order to take advantage of the changes in opportunity.
Of all the services offered, on-page optimization benefits companies by connecting them to sources of traffic that have the highest conversion rates for their business. Optimizing content that satisfies a demand contributes to steady streams of traffic that generate leads.
The performance of your website is tracked, recorded and presented in a way that allows you to monitor and measure progress. The monthly volume of traffic, click-through rate, length of time each visitor spends on your website and bounce rate are all included in a monthly analytics report.

Through a variety of services SEO improves traffic, conversions, the number of leads and new clients which ultimately increases the revenue a website generates. There are endless streams of traffic to pursue which essentially allows your company to cast a wider net in the search results and increase the overall presence it has in the number of related searches it appears for.
Experience the benefits of search engine optimization
We are constantly experiencing changes in organic searches that are creating opportunities as well as taking opportunities away. The need for search engine optimization has never been more prevalent to effectively adapt and optimize your site to maximize the sources of traffic that convert visitors to clients.