The focus of a search engine optimization lies primarily within the structure of your websites content and the backlinks that point to the domain.
Defining Backlinks
A backlink is the equivalent of a "referral" from another website. It can come in the form of being posted as the URL of your site, an image or it can be an anchor text link.
The URL of a website is the web address that consists of "http://" or "https://" followed by your domain name plus the extension it was registered which comes after the dot. (http://www.yourdomain.com)
An anchor text link is text that has a link inserted within it. Any word can be linked to a URL by inserting a hyperlink. For example, I could literally choose anything and insert a link to the homepage of my website.
Backlink Profile
The backlink profile of a website refers to the network of connections to external websites. Backlinks function as "referrals" from other websites. A backlink profile will include which websites are linking to your site, the date they were first and last confirmed, the type of link and the url of the link.
Whenever websites are connected by links there is a transfer of metrics that takes place. The goal is to be connected to websites that are considered high authority and established in a related niche. A backlink from Forbes will boost the credibility of your website if they are mentioning you in an article that relates to your content.
The more established the website, the more valuable the backlink. To develop a website in its niche it's necessary to acquire links from websites that have established authority and can be connected to your site through related content.
Backlink Tactics
Authority has a direct affect on the placement of your website in search results. It is measured primarily by the strength of your backlink profile and the strength of your domain. Building content on your site and linking to high authority websites is an effort that is done with ratios in mind to optimize the site for specific keywords.
Backlinking strategies can incorporate different categories of backlinks. There are image links, private blog network links, guest post links, blog comment links, directory links and citations.
The primary goal is relevance when linking to other websites. The generally accepted notion is to keep a backlink profile diverse. In theory, link diversity helps to avoid the appearance of any unnatural link patterns.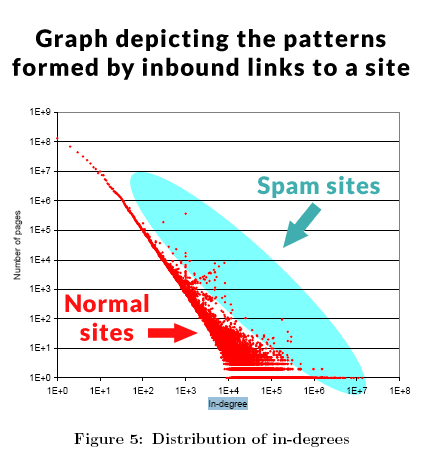 Image links behave the same way as anchor text links. When someone clicks on the image they are directed to the URL of wherever the link is pointing.
In a Google search engine result page click on the "images" tab at the top of the page. All of the images displayed are optimized and linked to websites. Google ranks the order of images displayed according to how they are optimized. This is another avenue that can provide traffic to a website.
Private blog networks
A private blog network or PBN, are websites specifically built with the intent of providing links to a "money" website. They can come in many different forms and can appear as businesses, magazines, periodicals and pretty much any other type of website that exists. These types of website are used by SEO's to create links and are usually built from domains with high authority in a specific niche.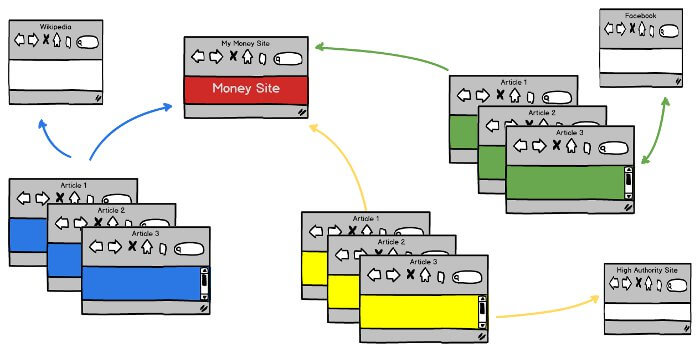 Guest posting on external blogs and websites
Guest post links are links that are obtained from publishing an article or post on an established website. There are many online magazines that accept literary contributions from guest authors and will publish them on their site. Typically a credit is given to the author in the form of a link back to the authors website. Credit links can come in the form of no-follow or do-follow links.
Guest post links are links that are obtained from publishing an article or post on an established website. There are many online magazines that accept literary contributions from guest authors and will publish them on their site. Typically a credit is given to the author in the form of a link back to the authors website. Credit links can come in the form of no-follow or do-follow links.
The difference between dofollow and nofollow backlinks
Dofollow links are links that refer a reader to a source that explains more related content from the anchor text that it's being linked from. A dofollow link is intended to give credit to the external site and pass on positive link juice to the target. Nofollow links don't pass on link juice like do follow links. Google has stated that nofollow links do not count towards ranking but there are arguments that would show that this is not entirely true.
Roger Montti published an article in Searchenginejournal.com titled "No Follow Links and Search Ranking" on the value of no follow links. There are valuable arguments made on both views to the issue but the takeaway was that any link that improves the popularity of a web page would be seen as counting towards your ranking.
Blog comments
Blog comment links means leaving a comment at the end of an article or blog post with a link to your website. This was a popular way of getting a lot of backlinks but led to heavy spamming. There are dozens of software that will search for blogs with open commenting and post a comment with your link.
Google put an end to the effectiveness of blog comment links through their Penguin update. This update was to reduce the amount of poor quality sites that were achieving competitive rankings through link schemes. The effort targeted websites with an abundance of poor quality backlinks.
Blog comment links can be used effectively by leaving quality, well thought out comments on high authority websites. The use of blog commenting is now much more strategic since the value of the link itself isn't worth as much as getting your brand recognized. By writing good comments on a site that gets the right type of traffic, you would be adding to your online presence.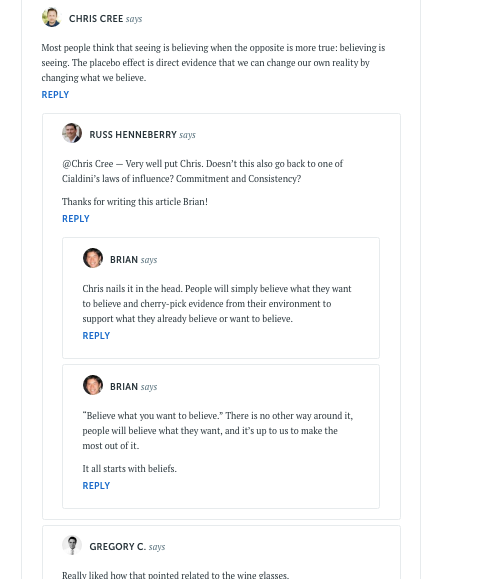 Directories and citations
Directory links are links from websites that categorizes websites according to industry, niche and location. The quality of a directory ranges from low to high so choosing the right directories depends on the niche and locality.
Directory links used to play a crucial factor in local rankings. The number of links from high quality directories was directly correlated to your ranking so getting as many as possible was a way to push your ranking up. After many updates from Google, this is not hte case anymore, however directory links have not lost al of their value.
"How to Use Relevant, Targeted Directories for Link Building" is an article published on Search engine journal by Anna Crowe. She states that "Directories help make up a valuable link profile." She goes on to say that "relevant, targeted directories filled with custom descriptions" will increase local traffic to local business websites. Anna names her top ten favourite directories but further implicates that there are "next level [directory] links available across every niche"
Review sites are sites dedicated to providing third party reviews about businesses. Depending on the niche, review sites can be an excellent source for referrals through the accumulation of positive reviews. In the same respect negative reviews require immediate attention as they can result in the loss of income by turning away potential clients.
Review sites are sources for credible backlinks. Google crawls reviews sites and will incorporate the cumulative ratings on a website in their search results. Amelia Wilson published the article "5 Ways to Boost Your SEO With Third-Party Review Sites" claiming that review sites contribute to providing legitimacy of a business. The trust a website has with Google is a direct ranking factor. This makes review sites provide effective ranking signals in a backlink strategy.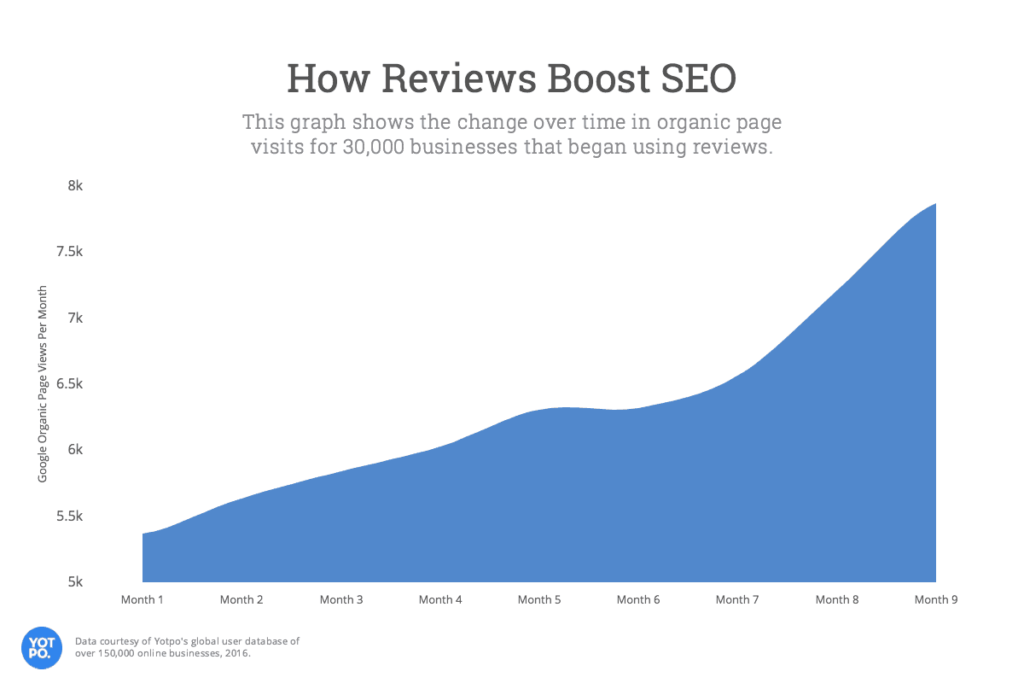 Building backlinks for 2019 will still include many of the same methods that have historically been used, however more caution and careful planning are required. When devising your backlink strategy it depends on what your website needs in order to optimize it in the most natural manner.