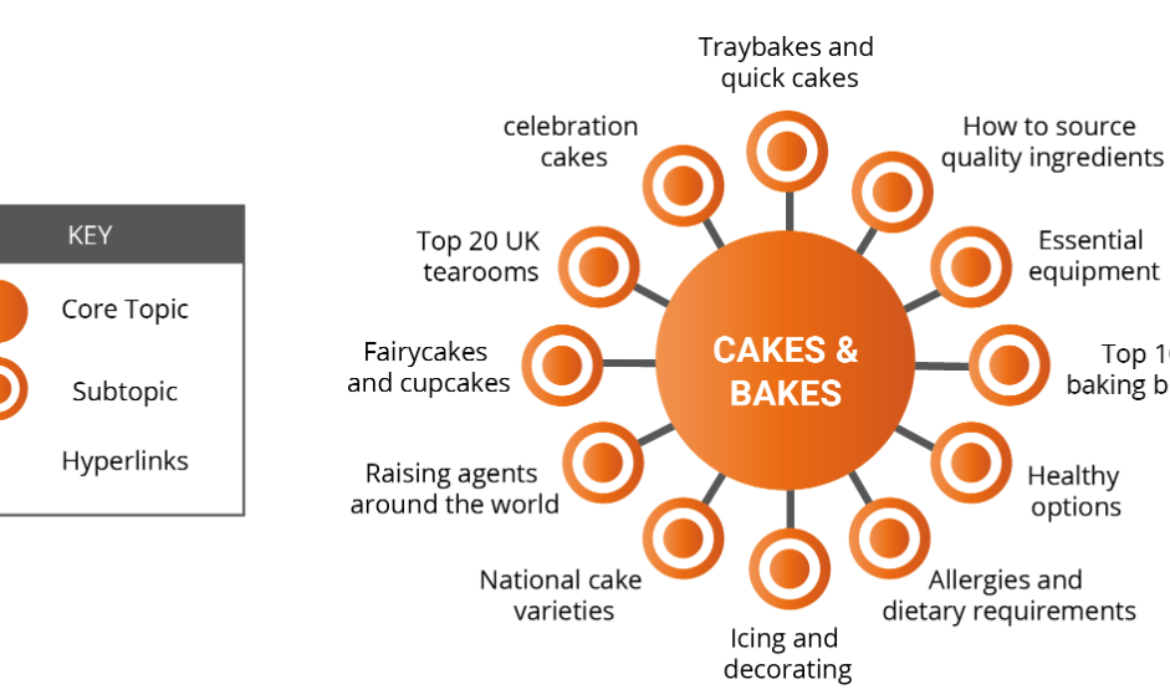 You may have read it a million times, or you may just be reading it now but keyword research is important. In fact, it's considered one of the most crucial stages of a successful SEO campaign. Search engine optimization is based on optimizing pages for keyword searches. If there are any misinterpretations about what a user is looking for when they type in a search, it can completely throw off your entire campaign.
In order to understand what your SEO company does for you, it helps to understand why the research stage of an SEO campaign is vital to generating a return on your investment. Here are 5 reasons SEO companies put so much effort into keyword research.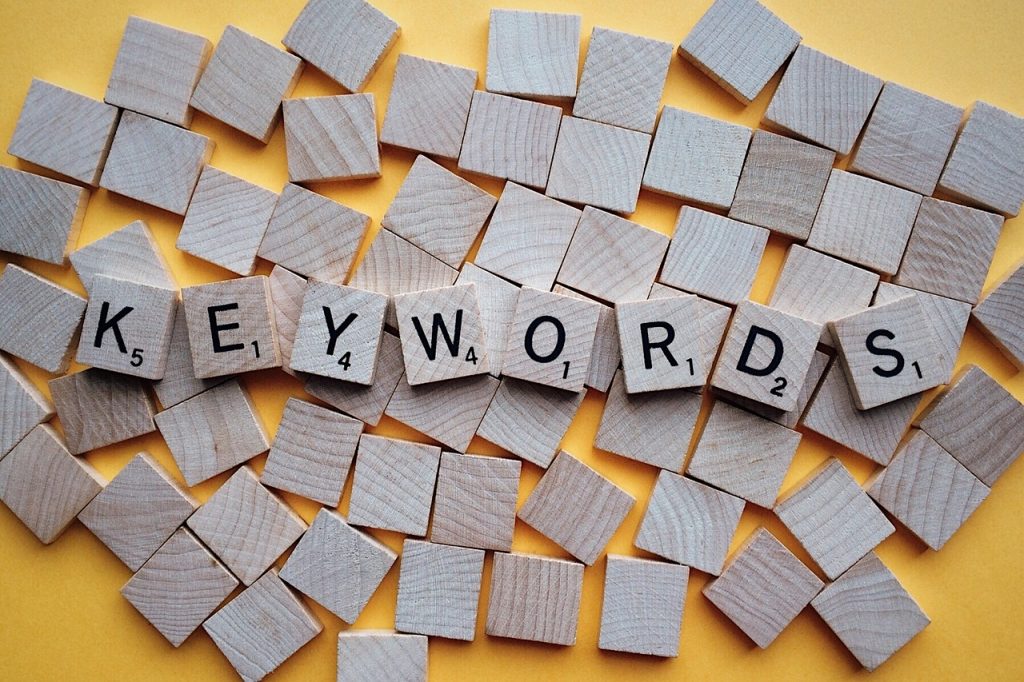 Understanding search intent
Search engines are evolving at a rate much faster than ever before. The use of artificial intelligence and machine learning has allowed search engines to pinpoint search intent with extremely accurate precision. This advancement in search engine technology has also led to the ability to determine whether any given web page can answer the intent of a search.
According to Market.us, the Artificial Intelligence Market was valued at USD 129.28 billion in 2022. It is projected to grow at a compound annual growth rate (CAGR) of 36.8% from 2023 to 2032, reaching a value of USD 2745 billion.
Think about it. Google now has statistics on billions of searches where they assess what a user has searched, what they have clicked on and how much time that user has spent on the pages they clicked on. This information is extremely valuable for formulating the most accurate idea of what "the best answer" is to a search query.
To understand search intent is to understand what a user is truly looking for when they type in a specific keyword search. If you know what they want and need to see to completely satisfy that search, you can provide content that addresses their needs at all levels.
Keyword research is the process of identifying the topics, the keywords and the level of credibility required to be the best answer to a search result.
Benchmark the strength of your competition
A large part of determining the true intent of a search query is analyzing the pages that are already ranking for that search term. You can extract similarities from the top-ranking pages and pinpoint characteristics that are contributing to being displayed in the top-ranking positions.
For example, if the keyword you're trying to rank for results in 10 web pages that are massive white paper essays, it's safe to say that you'll need extremely long-form content to rank on the first page.
If the first page of search results were all in the form of list-styled content, it would make sense to write a page that's in the same format.
The competitive analysis goes beyond just analyzing the type of content but also means comparing the backlink profiles. In order to determine the strength of the competition, you need to consider the domain authority and the backlinks pointing to each page.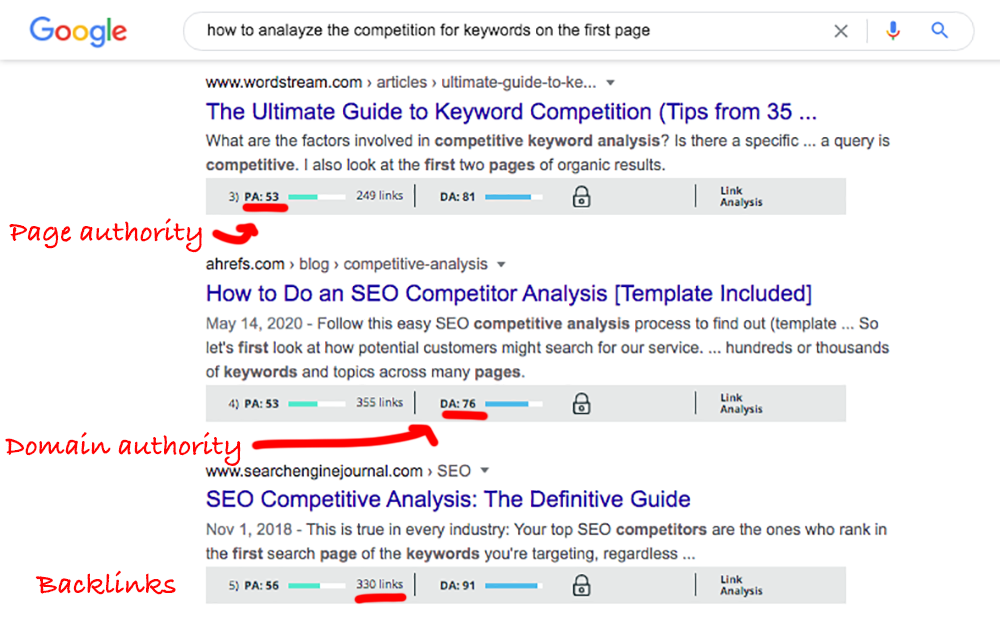 Keep in mind that domain authority and the number of backlinks have become arbitrary in terms of achieving rank. We are seeing more and more websites being given the chance to appear on the first page of results IF the content is outstanding and optimized to answer the true intent of a search.
If users respond and engage in the content on a lower domain authority website, that website may hold it's ranking long enough to acquire the backlinks needed to maintain its position. If the content is not engaging, the website is shipped off the first page of results to allow other websites a chance at being "the best answer to search intent." This process can be attributed to one of the many functions of Rankbrain, Google's artificial intelligence that plays a large role in first-page rankings.
Nevertheless, the backlinks and domain authority of the top-ranking pages are still major considerations on how to prioritize the keywords in your strategy. There are some keywords that will take longer than others to achieve a first-page appearance. The backlink profile and domain authority of your competition give you insight into how strong your competition actually is for that specific keyword.
Develop keyword options
Google reports that there are close to 17% of total searches have never been seen before. This means that the way people are typing in their searches is constantly changing and are, for the most part, long-tail keywords.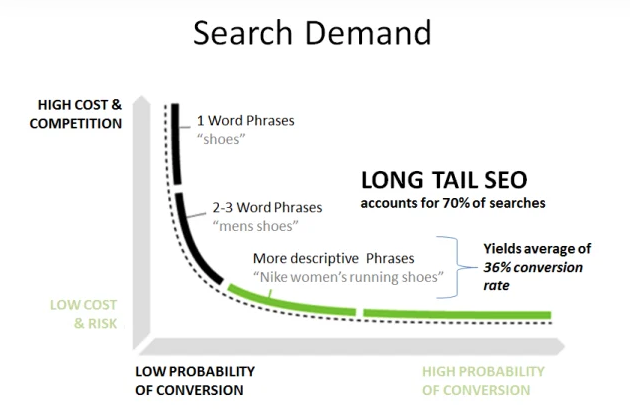 Long tail keywords are typically considered three or four keywords strung together in a search. Since the advent of voice search, long-tail keywords are becoming longer with searches becoming more conversational in nature.
In order to come up with the best keyword strategy, you need options. 
Although Google ranks according to keyword topic, optimizing for specific target keywords will help your website rank in a top position. Keyword research includes finding the most commonly searched terms as well as a list of the options that serve the same intent. Balancing the strength of competition, the volume of traffic and your current website status is part of the process of establishing a keyword strategy.
Establish a keyword strategy
The goal of search engine optimization is to create content that ranks and sends visitors to your site at each stage of the buyer journey. As a lead-generating asset, your website should target keywords that drive traffic at the awareness stage, the consideration stage as well as the decision stage.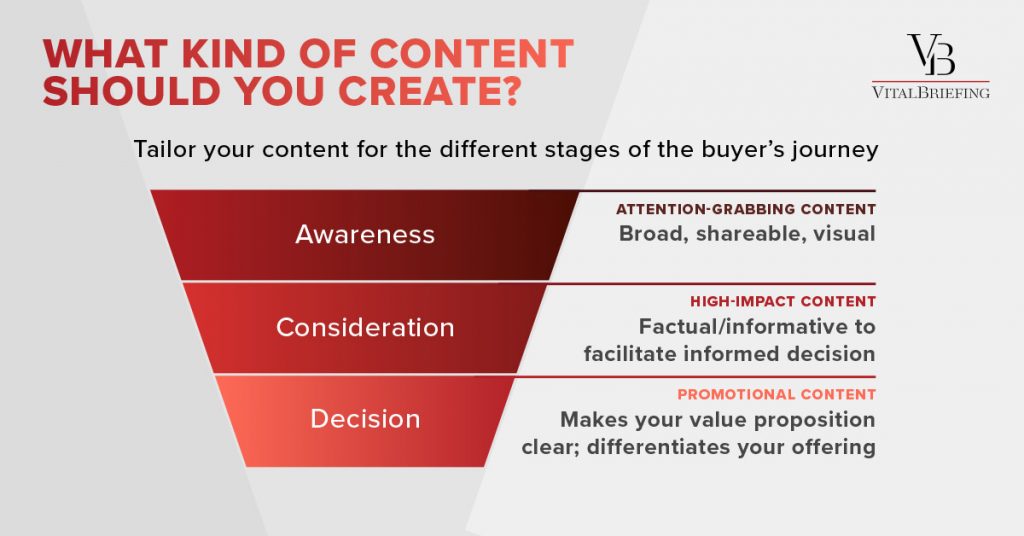 Keyword research leads to the discovery of keywords your site currently ranks for which present traffic opportunities. Keywords in "striking distance" are considered to be those in positions 11-20 (which is on the second page of search results). There is much less work to be done on these pages than starting from scratch, so they become short-term goals in your keyword strategy.
Moving a page ranking from the second to the first page can be done by enhancing the content, enhancing the optimization, and building internal and/or external links. Discovering traffic opportunities such as this is typically found during keyword research.
Keywords that require new content or developing a topic cluster fall under the long-term strategy. Since content needs to be published, optimized and have links built to it, it's a long process to move it to the first page of results.
Ideally, your SEO campaign will include both short-term and long terms goals for driving traffic.
Develop content that drives traffic
The content strategy you implement will closely follow your keyword strategy. You can enhance the content your site publishes by focusing on what users want to know and what they need to know.
A large part of optimizing for ideal keywords is answering commonly asked questions. The process involves breaking down major keyword topics into more focused subtopics that form topic clusters.
A topic cluster consists of pillared content and clustered content. Pillared content covers a broad range of your major keywords. These pages create the "pillars" of your website and are most often service pages, product categories or major themes that can be broken down into many different subtopics.
Clustered content is the articles and posts that solve problems, provide education and are narrowly focused on answering a very specific aspect of search intent. Here is an example of a topic cluster on cakes:
By implementing this type of content structure, your site develops depth and demonstrates expertise in your niche and industry. Keep in mind that Google loves websites that can satisfy search intent. If your site has content that consists of dozens of articles that answer commonly asked questions in detailed articles, you become a strong candidate for keyword-related searches.
As you build valuable content assets within a keyword topic, your site builds credibility and authority and most importantly the ability to satisfy search intent.
Don't underestimate keyword research
It should be much clearer why keyword research is considered a major foundational practice in developing an SEO campaign. It helps to understand your audience as well as understand search engines in order to create content that performs well in the search results.
Don't underestimate the power of keyword research. When done correctly, it results in the discovery of the best solutions for driving the most traffic with the least amount of effort.
Christian Carere