SEO requires addressing. many moving parts to get your website to rank on the first page of Google. Not only do you need to account for the most influential ranking factors, but you also have to publish pages to outperform your competition. As you work towards these objectives it's imperative to avoid these 10 common SEO mistakes that could cost you time and money to correct.
No-indexing a page
Whenever you publish a page on your site, search engines need to index the page and make it available in a search result. A "noindex" command will tell search engines to ignore the page completely and exclude if from its index.
If you're publishing content frequently or have granted multiple user access, it's one of the common SEO mistakes to accidentally mark the page noindex in the settings or in the HTML editor.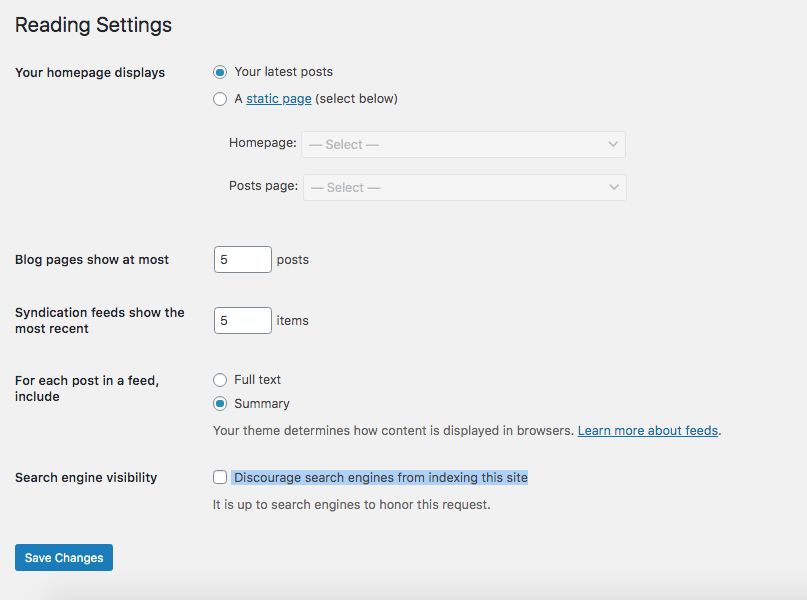 You can check to see which pages are marked "noindex" by entering your URL in the dashboard Deepcrawl.com
This tool will crawl your site and report the errors your website is generating as well as report all of your pages marked noindex.
Failing to submit a sitemap
A sitemap is a list of all the pages that have been published on your website. Think of it as a blueprint search engines use to confirm the pages your site has on its index. Without a sitemap, you risk that your pages will not be indexed without any links pointing to the domain.
Search engine spiders find new content through a sitemap or by crawling webpages and following links on the pages to new pages. If you don't have any internal or external links to your pages, you need to include those pages on a sitemap or they will never appear on Google-or any other search engine index.
To avoid this potential disaster, go to the Search Console and click on the sitemaps tab. You can submit your sitemap directly to Google to make sure it has all of your pages on their index.

Missing a canonical tag
If there's one thing that will immediately get your website penalized-it's duplicate content. This could get your website sandboxed however you can easily correct the situation and recover your ranking by deleting the duplicate pages.
The second option for posting content that isn't original is to add a canonical tag:
<link rel="canonical" href=https://originaldomain.com />
Place this tag on the page that would be considered duplicate content and it communicates to search engines where the original document exists.
Paying for links
It is against Google's best practices to engage in any link-building scheme that manipulates ranking. Any website that is exposed to being in a paid link transaction will suffer a penalty that will reduce ranking, traffic and overall search visibility.
If you make the mistake of buying links from a website that gets exposed for selling links-both the site selling links and everyone linked to it will be penalized. Google has come down hard on sites that sell links and everyone involved.
Ask for the links to be removed or nofollowed immediately. If you don't get the website to respond, your last option is to use the disavow links tool.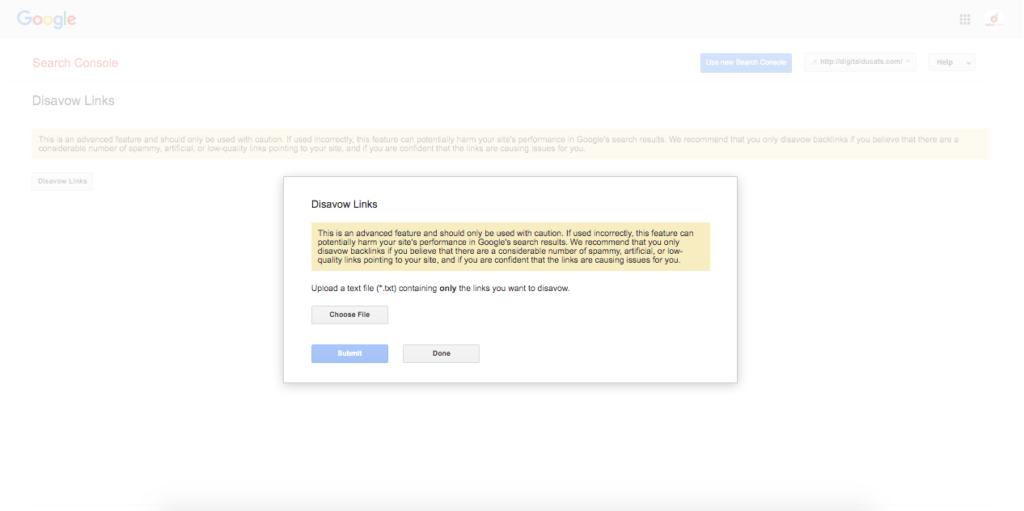 Overusing anchor text links
There was a time where your ranking improved by acquiring more backlinks with the keyword as anchor text This practice is no longer effective and when done in excess will trigger an algorithmic filter (commonly referred to as a Google penalty).
Use anchor text sparingly, whether you're linking from within your site or from a referring domain. Too many anchor text links and your site will be deemed over-optimized and banished to the Google sandbox for that specific keyword. Keep in mind that little to no use of your anchor text may leave your page under-optimized.
Balancing your off-page and on-page optimization is a skilled practice that requires strategy back by analytical research of the what's working for the top ranking websites for your keyword.
Not targeting a keyword
It shouldn't come as surprise when your page doesn't rank if you haven't optimized for a keyword. When you're publishing content you should target a keyword by improving your on-page optimization to target specific keywords(s).
Choose a target keyword and place it in the expected places on your page that enhance optimization such as the title, URL, within the first paragraph and in your image alt tags.
Your on-page optimization will help to clue search engines in on the keyword you want your content to appear for in the search results.
Choosing the same keyword on multiple pages
If two pages are optimized for the same keyword they compete with each other and search engines will more often than not rank both pages lower than what they could be ranked. This is known as keyword cannibalization.
Optimize every page on your website for completely different keywords. If you have separate pages that target the same keyword you can opt to consolidate the content from both pages on the top-performing page (the page with more backlinks and more traffic).
If you choose this option, you will need to redirect the URL that you're deleting to indicate where the content has moved. This change to your website should get you a boost in ranking and an increase in traffic to the existing page.
Unnatural link building
Avoid unnatural link building, such as building too many anchor text links from the same website. Any time links that are deemed unnatural by Google it results in the loss of your ranking. According to Google's best practice guidelines, links are supposed to be acquired organically, naturally and but without the intent to manipulate ranking.
If a brand new website that has been around for a month suddenly gains 10,000 backlinks, it's going to raise some red flags.
Keep your link building looking natural to avoid any further scrutiny on your site.
Not sharing your content
If you haven't built links or ways for people to find your content, your page won't get any traffic and will never rank highly. When you publish content, get it in front of as many eyes as possible so it can be shared, linked and rise in ranking to drive additional traffic.
Post your content to your social media network for an injection of traffic to your site. The added boost of people can start the ball rolling if people are sharing and linking back to it.
You can also build links to your page to improve the ranking and ultimately the traffic it receives. The additional backlinks will improve the page authority, ass more ranking ability and create more entry points to your website.
Inability to satisfy search intent
Search engines will look for the best websites to display on their first page of results. One of the main reasons a page will rank is found in its ability to satisfy search intent. Failing to do so is one of the worst common SEO mistakes to make.
If you can keep a user on your page and your page ends their search, you have effectively satisfied search intent. If your content is thin and lacking information, your site will not rank highly because of its inability to satisfy search intent.
Identifying the true intent of a user can be logically deduced as well as researched to explore a wide range of options. Keyword research provides many clues to the related topics users will be searching, along with your keyword.
By identifying the topics and subtopics that the user will naturally be interested in you cover a wide base of intent. You can demonstrate this ability by publishing and linking related content on your website to form topic clusters. This is a basic model for creating depth in your topic and ranking highly for your main keyword topic.
Avoid common SEO mistakes to make a first-page appearance
Considering the sophistication of search engines it always helps to get started in the right direction by accounting for the most important ranking factors. Learn from the common SEO mistakes that have been made by many and build your site a permanent residence on the first page of Google.