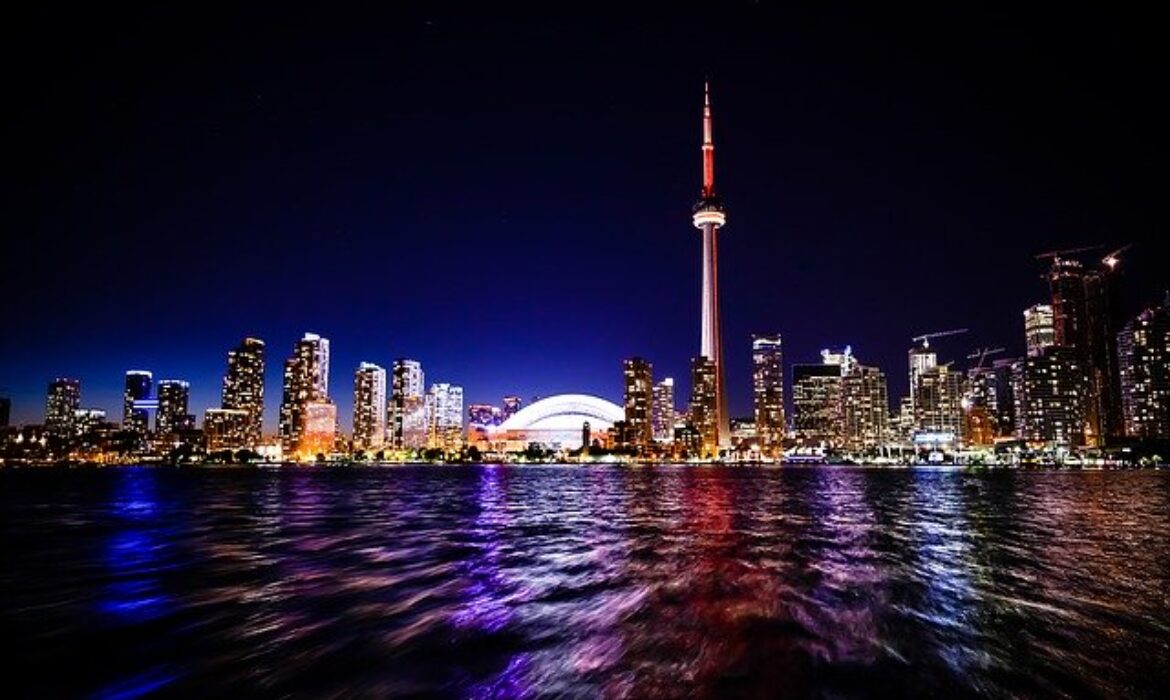 Toronto- On July 25, 2020, Premier Doug Ford Toronto's stage 3 delay due to the fact that public health officials requested more time to analyze data. This has officially delayed Toronto's move to Stage 3 of the COVID-19 reopening plan Ontario has laid out for most of the province.
Windsor and Peele join Toronto's Stage 3 delay in the plan for the gradual and safe reopening of in-person businesses. This may damper the outlook on the immediate economic recovery but this doesn't change what Toronto companies should be doing now to promote the growth of their business.
Capitalize on the growing demand for online transactions
If there is one key takeaway from this unprecedented experience, it's that contactless service is now a valuable asset to have in your business.
Companies need the ability to offer goods and services online and promote contactless operational methods. Precautions need to be made to reduce the transmission of deadly diseases that rear their ugly head now and in the future.
For brick and mortar business that may mean shifting as many products as your company offers online. Companies that were able to adjust and adapt to the quarantine restrictions were also able to realize above average results in sales.
Companies that couldn't find the right solution have suffered, and many have closed their doors permanently.
Adapt to accelerating trends
The future of the way we do business was already trending towards an increasingly digital environment. E-commerce has been on the rise and the importance of search engine optimization in periods of quarantine has increased profits for niche retailers such as Wayfair.
Wayfair reported increased profits of over 40% during the pandemic. Prior to quarantine, this retailer was struggling to turn a profit.
Wayfair's results are a testament to the rapidly changing behavioural patterns that consumers have demonstrated amidst the crisis. More people are more willing to seek and use online solutions.
Local SEO has taken on a new level of importance as more customers find local Toronto companies through their cell phones, voice search or a Google search. In order to maximize revenue, there needs to be a local search presence for keywords that are vital to your business.
Consult with an SEO company
For most businesses now is the best time to invest in SEO services in Toronto. Unless you truly believe that the world is ending, then you have to accept that there will be an economic recovery.
The best time to get in on a stock is before the climb upwards. Investing in your website's SEO now will give your business a huge competitive advantage six to nine months down the line when demand starts to accelerate.
Give your Toronto business a headstart
SEO takes time for a website to experience the full effects of traffic generation and lead conversions. Now would be the time to improve the search visibility of your company. Position your website to receive as many visitors as possible when the economy starts to move.
Regardless of the recovery get your website moving in the right direction by developing it to generate more leads and new clients. A number of industries have already experienced a surge in traffic from increased online searches.
Many retailers are struggling to keep up with the demand.
If this isn't the story for your company, make it your story by speaking with an SEO consultant and learn how we can help your business increase revenue. Use Toronto's stage 3 delay in reopening to your advantage by capitalizing on increased online demand.
Christian Carere