You may be wondering why email marketing has made it this far in the digital marketing spectrum. This strategy is undoubtedly one of the oldest online marketing tactics and you would think eventually, people get tired of it and it would just not work as well. Wrong! Email marketing is just the opposite. With an average of 3800% ROI and one of the best conversion rates in the business, email marketing strategies have evolved to make it more effective than ever.
It's never too late to start building your email list. Dozens of platforms are fairly inexpensive (free versions as well) to get you started. If you're planning on scaling up, make sure you're aware of the options and features that you'll need as your list gets bigger and demands more management. Automation will be your best friend so plan ahead and in the meantime, here are some tips that will get you that extra-large audience.
Confirmed opt-in
Choose the right frequency
Choose the right time
Make your email accessible
Pay attention to deliverability
Split test your subject lines
Follow your subject line up with a headline
Use images and video whenever possible
Include a CTA
Include a welcome email
Publish pages to create a marketing funnel
Use a confirmed opt-in
A confirmed opt-in box requires your subscribers to confirm their email address when signing up for your list. The reaffirms the interest in receiving emails from your business.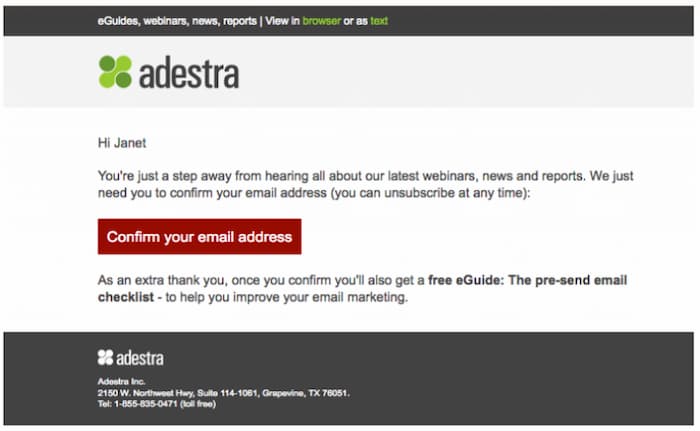 Some may think this is a double-edged sword. If you double confirm your subscribers, won't you wind up with a smaller email list? Absolutely. You wind up with a smaller list of a more engaged and more responsive audience.
A confirmed opt-in keeps your list clean. Rather than have a lot of "undeliverable" emails from the user typing in the wrong address, you have a list of confirmed subscribers. This saves you the trouble of pruning and weeding out bad email addresses and keeps your engagement reports more accurate.
Go for quality rather than quantity. Use the double opt-in for less headache and a more responsive audience.
Choose the right email frequency
Are you wondering how many times a week you should be sending your list an email? The industry averages indicate that once a week is the best frequency for optimal results.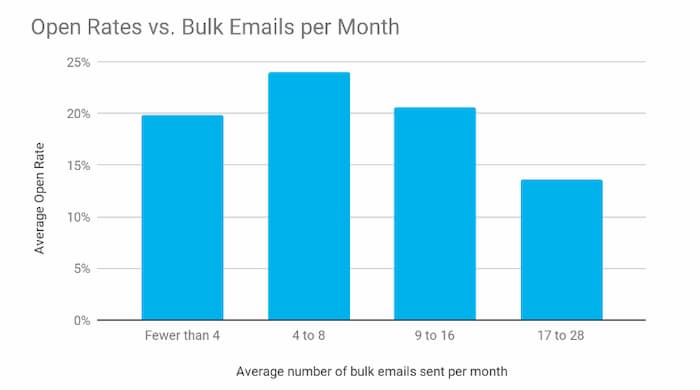 There are benefits to emailing your list more than once a week but they also come with a trade-off. The more you email your list, the lower your open rate becomes. There's a drop off in engagement as people start ignoring your email after a certain point.
Start with sending an email a week and test whether your audience responds positively when you add one more per week. If you're getting more traffic and conversions, there's a positive correlation with the additional email.
If there's a steep drop off in engagement and your list starts unsubscribing, you know you've reached your limit and need to back off with the additional emails.
Choose the right time
Did you know that there's a perfect time to send an email to each of your list members? Unfortunately, it's different across the board for people but there are options using software that can help you send email to each of your list members based on historical open rates.
If your provider doesn't offer this option, stick with the general bell curve for the most success in getting your email to the top of the inbox. If your email is the first one that a subscriber sees, it will have the best chance of being opened.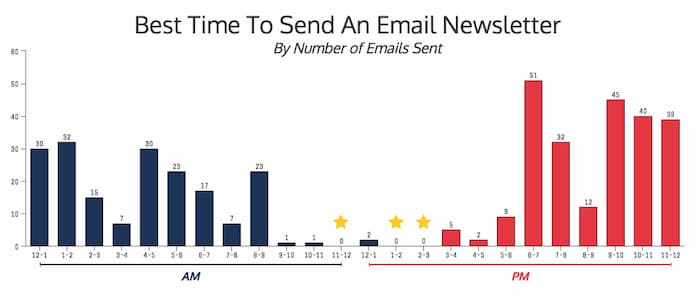 Make your email accessible
Thankfully, we live in a time of equality and are always looking to make things easier for our prospective customers. Approximately one-fifth of the world population has some sort of visual impairment so you mustn't exclude this group from your audience.
Make your content accessible by including descriptive alt tags in your images. The alt tags will at least describe to your reader what the image is about.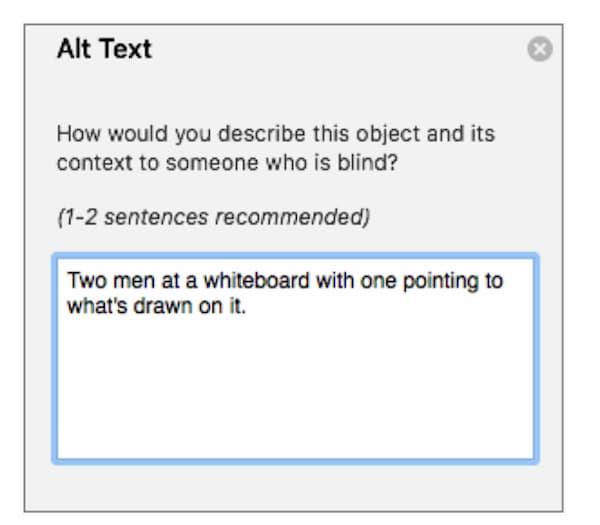 Many people use software to have their email read to them so make sure you use the punctuation marks within your alt tags. The reader will pause at the appropriate times and make your content more enjoyable for your audience.
Pay attention to deliverability
It's important to keep track of the email that ends up undelivered. It may not be the provider or a misspelled email address that is causing your email to fall short of its destination. There are multiple reasons why an email is undeliverable.
Check your email spam score to make sure you're triggering the spam filter. If your email is ending up in the junk folder then it's time to reassess the content you're sending and how you're sending it.
Monitor the open rate, churn rate, bounce rate and complaints. Identifying the underlying reasons for these metrics will improve the quality of your campaigns.
Split test your subject lines
An email list is an excellent place to test the effectiveness of your content. Use split tests to see what subject lines generate the biggest open rates. Identifying what gets the best response from your list will indicate what type of content to continue sending to your list.

Personalization is a major theme in creating successful campaigns. The more you see what triggers responses from your audience, the more you can effectively engage them in your offering.
Follow your subject line with a preheader
The headline that you start your email with should complement your subject line. It's a way to follow up with the initial message you're sending to your readers. Emails with preheaders get an average open rate of 29%.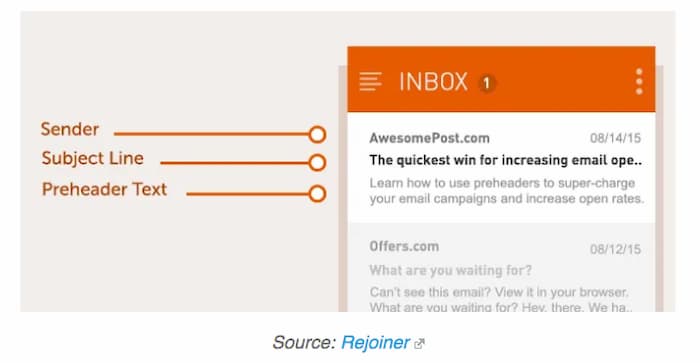 Remember that the content above the fold is the most important part of your email. It's what will essentially hold the attention of the reader and entice them to read further and scroll to the bottom.
If the subject line was enough to get them to open the email then your headline will help maintain that initial interest.
Use images and video whenever possible
If an image is worth a thousand words, how many words is a video worth? It's not always possible to send a video with every email but the use of visual content is vital to getting the most out of your email marketing campaigns.
Videos are the most preferred form of content so it remains your first choice above all. Videos increase engagement, conversions and reportedly generate a 13% open rate.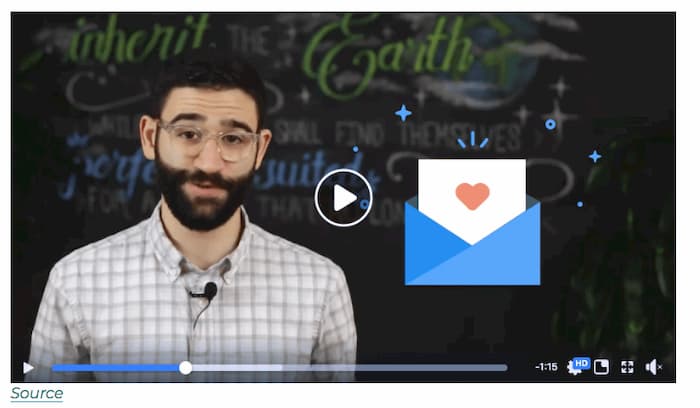 Images are the next best thing to make your email more appealing. People retain 10% of the information from text-only but retain 60% of the content they read when there are images to explain the talking points.
Use both images and video whenever possible to enrich your content and make your message much more memorable. The result is more click-throughs and higher conversions.
Include a CTA
People need to be told what to do. Never assume that they will know exactly what you want them to do so include a call to action to increase the desired action you want your audience to take.
Be specific with your CTA and provide marked links, buttons or forms to get your audience to take action.
Include a welcome email
Always have a welcome email sent to your list when they first subscribe. Welcome emails get the highest open rates providing a big opportunity to communicate with your list.
Welcome emails can give your audience a breakdown of what to expect and provide options on what they can do and what you're offering. You can introduce your new subscriber to new content and get more out of your list by making sure they receive a welcome email.
Publish pages to create a marketing funnel
Make sure you have pages that will ultimately lead your subscribers to purchase or completing an action. There are emails you can automate to make sure your audience is being guided in the right direction. Here is a list of the forms that will make a difference in converting your visitors to clients.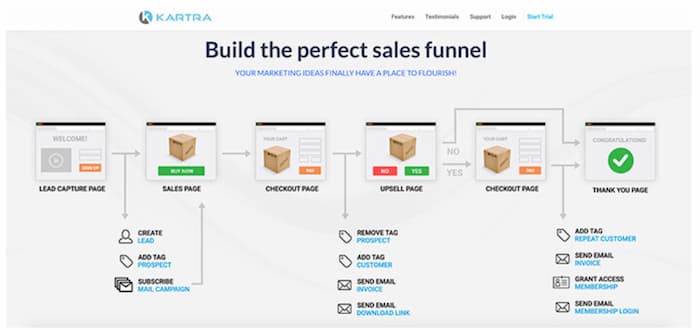 Use email marketing strategies that make a difference
There's no excuse for not starting an email list. You have a variety of options when it comes to providers and there are plenty of free services to get you started.
When you want to take your conversions to the next level implement these email marketing tactics and strategies to get a boost in the traffic and revenue your website generates.