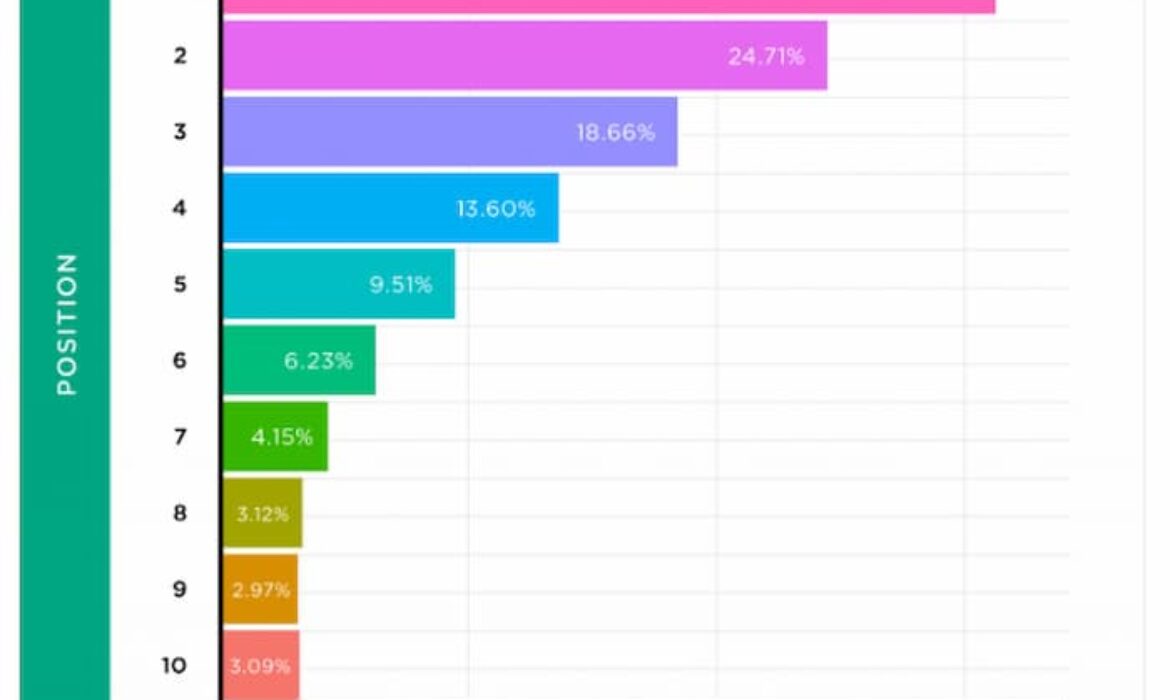 The situation is you've launched your new website and yet the damn thing cost you damn near every penny you own. It was a mistake not to consider SEO with your web design, however, you're at the point where you need to attract more website visitors, but you're not sure how.
If this is the case, you're definitely reading the right article. This article provides a basic outline to attract more website visitors without all the expensive tags and tools. The truth is if you know your clients inside out you've already got half the battle won.
Although there is a lot of technical advice and work that needs to be integrated into your website, if you can nail down the following fundamental tasks, you can create a solid SEO foundation for your website and attract more website visitors from your efforts.
Create a buyer persona
Have you taken the time to sit down and think about who your clients actually are? Piece together details about your ideal client to create a buyer persona. This concept is invaluable since it serves as a guide for all of your marketing efforts.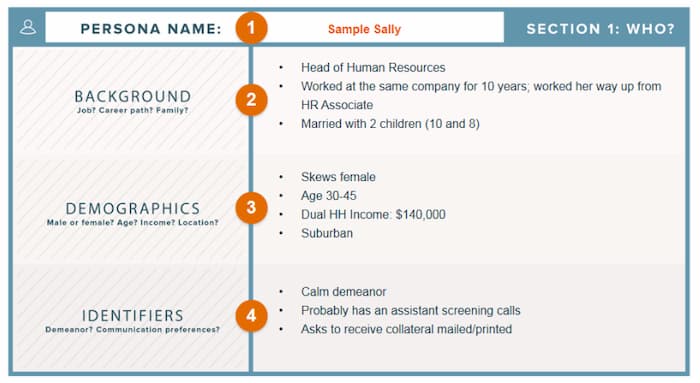 A strong buyer persona surfaces many of the subtle details about the personality, traits, characteristics and tendencies of your ideal client. Using these details creates an advantage when it comes to creating content that resonates more deeply within your target audience.
We can even take it a step back from content creation and focus on the value a buyer persona has for keyword selection. Understanding the language, tone and major interests of your target audience gives you greater insights into the types of search phrases that are being used in searches.
Use this exercise as a powerful tool for focusing your entire SEO strategy. Identify who your buyers are, how they think, as well as their personal preferences to increase the impact of your efforts.
Choose the right keywords
Once you have a good understanding of who your audience is, you can create a list of keywords that would benefit your website the most. Keep in mind that just because your ideal client may use a keyword is a search doesn't mean it's the best fit for your website. You'll need to consider the difficulty and value of the word to your business.
Avoid difficult keywords
If you're a business owner doing your own SEO, you want to take the path with the least resistance. Sometimes you can tell when a keyword is highly competitive and sometimes it's not as obvious.
For example, if you're in the retail industry and one of your potential keywords produces a search result with Walmart, Amazon, Ebay, and a number of retail giants, you may want to pass on that keyword.
Without an intimate knowledge of on-page optimization, link building or any experience in outranking websites, you're not going to beat these websites.
Look for comparable websites to compete with
The solution is to look for keywords where the search results produce comparable websites on the first page. This is where you want to start. Choose keywords where you can compete by publishing better content than what is out there.
Structure your keyword strategy
You can't always avoid the difficult keywords in your industry. Sometimes they are the best options for taking your business to the next level. A keyword strategy is what will prioritize the keywords you're pursuing for short-term wins and long-term goals.
Use a topical structure to form your content schedule and prioritize the major keyword targets. Using pillar pages and cluster content is an excellent structure for developing a marketing funnel that moves your readers along the buyer journey.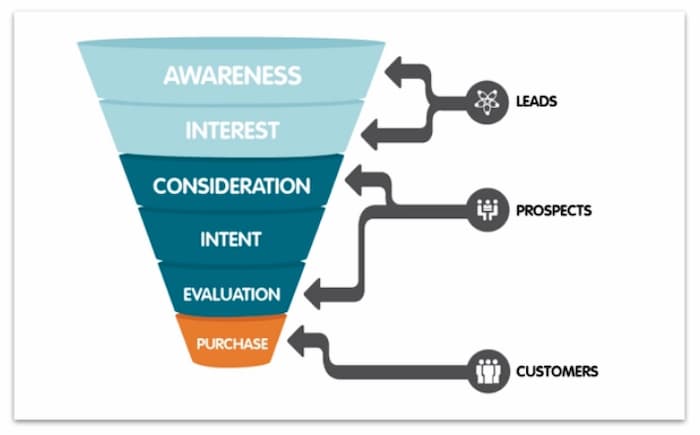 Publish answers to the questions people are asking
When you consider the fact that 80% of the total searches on Google are informational searches, it makes sense that being a resource puts your website in front of a larger audience. When you can be the best solution to a keyword search, your website surfaces more often on the first page of Google.
Blogging is a top method of traffic generation
This is a big reason why blogging has become one of the best ways to produce leads and build awareness of your brand. Your blog content should be based on providing answers to commonly asked questions and publishing solutions to commonly faced problems. When your content can help a visitor with an issue they're facing, it builds trust and confidence in your expertise.
Publish long-form, in-depth content
There is much to be said about search intent since it is the primary ranking factor that search engines use to display the top 10 results, however, there are distinct advantages to publishing long-form, in-depth content. It's not the length that provides the value, but the depth (which in most cases is the reason it ends up being long-form content).
"Ultimate guides" are more common
Publishing an "Ultimate Guide" has its advantages. When you can cover a topic in its entirety, it becomes a resource for those who are searching to learn more about the topic. There are multiple keywords that your content asset ranks for because it addresses multiple aspects of the keyword topic.
Producing a content asset that becomes "the final destination" of a search will generate high volumes of traffic. Look for opportunities to create a content asset within your niche to create evergreen content that lives on indefinitely because of the value it provides.
Publish content as often as possible
The more often you publish content, the more leads you generate for your business. In fact, a study revealed that small to medium-sized businesses that publish 11 times a month experience 3.5 times more leads than those that published twice a month.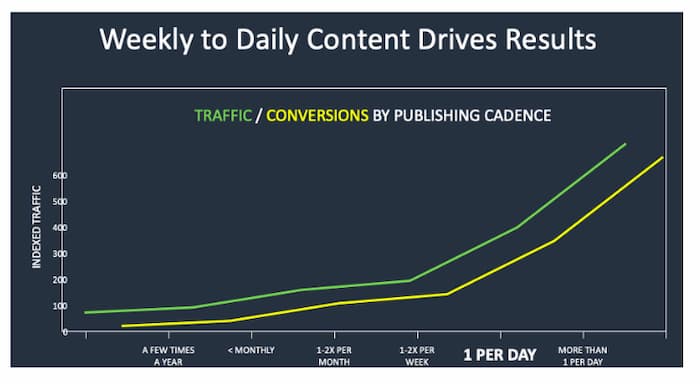 Just to be clear, don't publish content, just for the sake of publishing content. If your pages are subpar in quality and don't drive traffic, your website could become bloated which will drag down your search visibility.
Publish content with the intent of being the best
Publish content with the intention of ranking in the number one position. Make it a mission to be the best solution to search intent. If you're approach is to continuously produce content that outperforms your competition, you'll see a difference in the number of keywords your website ranks for which will be reflected by increased traffic.
Target a new keyword with each page you publish
Every page on your website should target a specific and separate keyword. Avoid publishing pages that target the same keyword, phrase or have the same search intent. This is where your keyword strategy comes into play.
Stick to your keyword strategy
It's best practice to map out the keywords your website will target. Create a content schedule based on the topic cluster you've outlined for your website. This way your website is organized topically and you can visualize the way your content covers a broad topic.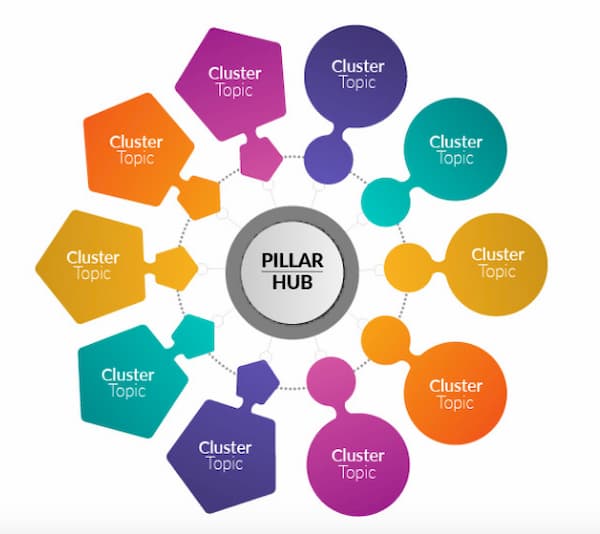 If you publish pages that target the same keyword, they are essentially competing with each other. This can spread the resources thin on the efforts you put into ranking that page to the top 10 search results. Rather than focusing on two pages, you can combine content and point backlinks to one page for a higher rank in the top ten.
In most cases, it's better to have one page that ranks in the top three results as opposed to two pages that rank outside the top three results. The reason is there's a huge drop in the average click-through rate that a website receives from positions 1-3 to 4-10.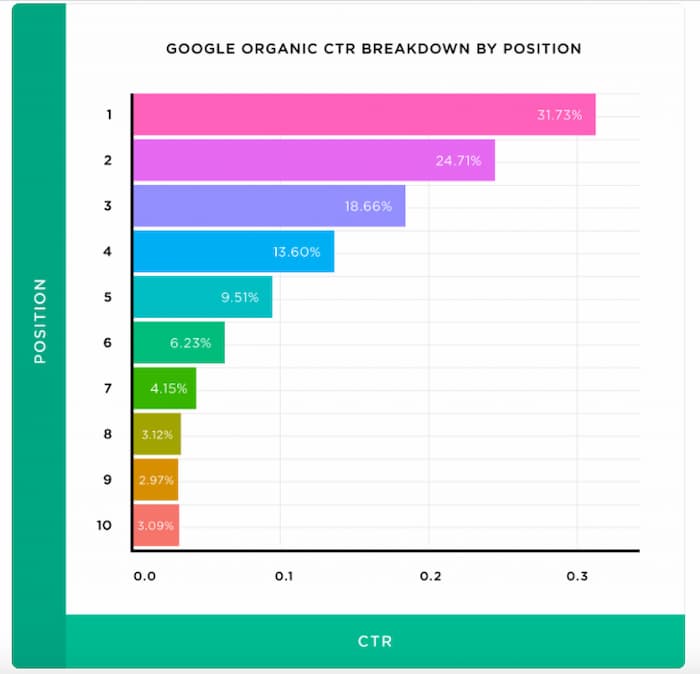 Be an expert where your expertise is needed
People are always looking for answers online. Google is becoming the go-to solution for providing the fastest results, but not all people search this way. There are still those that seek help on social media and niche forums. You can drive targeted traffic to your website by helping people with answers to their questions on these sites.
Social media
Every industry has a social media website or two that works well for generating leads. Make sure you're on the website that is best suited to your business. You can't really go wrong with Facebook since there's a group for everything. After all, they have about 3 billion users that are on the site so it's likely you can drum up some business using them as a source.
Be smart about it. Linkedin is excellent for big-ticket sales and for B2B marketing. Instagram and Pinterest convert extremely well for retail product sales.
Get some help with free software
You can use tools like Buzzsumo to find out what's being talked about and shared the most in your niche. Join these groups and conversations to get involved with what people are saying and more importantly what questions they are asking.
Answer questions honestly and avoid being overly promotional. People appreciate transparency and they appreciate good advice even more.
Drop a link or two to your website whenever it applies to give people a way to learn more about what you offer while sending them to an article that is relevant to the conversation.
Niche forums
You can accomplish the same task of answering questions on niche forums. In fact, it may be easier to get to a lot of questions since the main reason people are on forums is to ask and answer questions.
Quroa
Quora is one of the largest Q & A websites where you can get a high volume of traffic to your site by answering the right questions.
Quora is ideal because they allow full HTML responses with links (nofollow only) which means you can take excerpts of your blog posts and paste them in as answers with a link to read more. You can literally help people while promoting the content you've already written.
The bonus to Quora is that many of the questions on Quora happen to surface on the first page of Google search results. If your answer is the most upvoted, you not only get the thousands of views from Quora but the search traffic from Google as well.
Monitor keyword mentions
Use software such as Mention or Brand Mentions to be alerted to conversations where your keywords are mentioned. If there are conversations on social media going on that you can contribute to, wouldn't it make sense to be alerted so you can join in and give your two cents?
Attract more visitors to your website on a regular basis
This entire article has been dancing around the plain facts that if you have expertise to offer make it easy for people to find you by helping them. When you make helping people your first priority you improve your ability to target the things that mean the most to your ideal visitor. This approach makes your content more effective and builds more trust in your brand.
On one hand, search engine optimization is getting more complicated because there are so many things that go into an optimized website.
On the other hand, the importance of providing an exceptional user experience has never waned and has remained THE most important factor that trumps all ranking factors.
Create your website for the benefit of users and use your expertise to help those in need. Put this concept into a keyword-targeted content schedule and you've created the best SEO foundation possible for attracting more website visitors.
Christian Carere