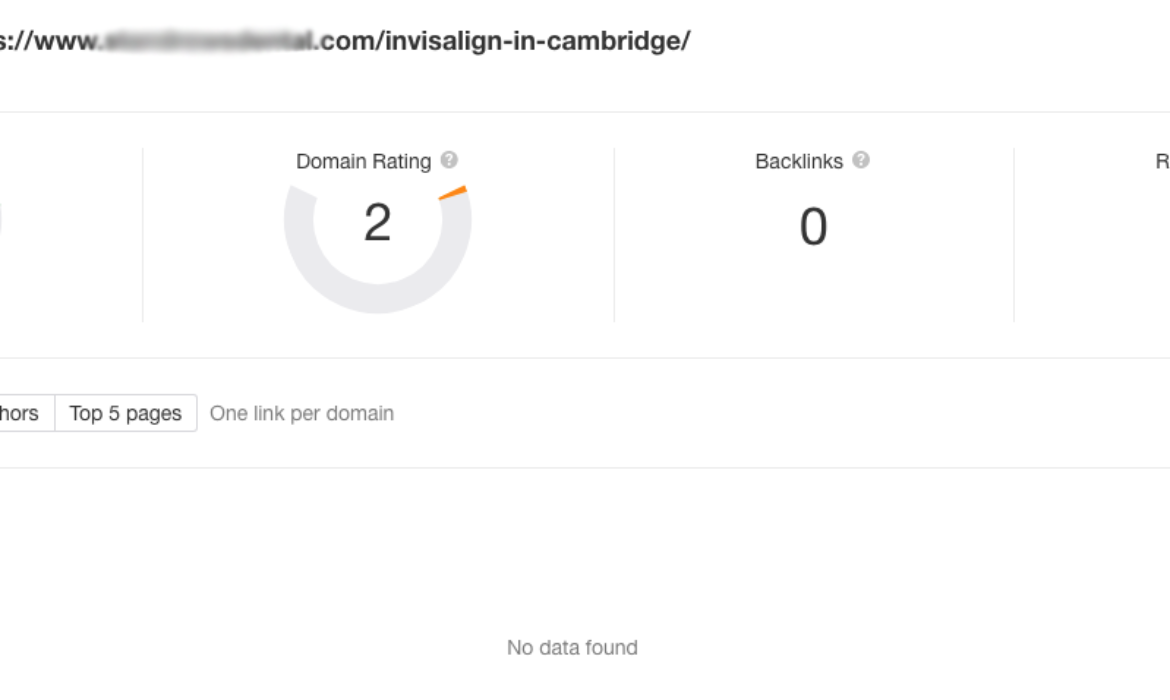 The way we do business has evolved substantially over the last decade. Most people are completely reliant on their cell phones for making purchase decisions. From researching a product or company, comparing options and then finding a location to make a purchase-it's mostly done by searching Google. Your business can benefit from being found in hundreds of searches by investing in Cambridge SEO.
Spend time identifying how people search
The first major step in creating a site that generates traffic is to perform adequate research in finding the right keywords. Keyword research has become the new market research.
It's not just finding high volume search terms but also finding out what keywords are closely related, what is most likely to be searched within the topic, and the most trending issues that are commonly searched.
Cambridge SEO is somewhat simple if you know how to get the most out of your website by targeting the right audience. You can come to a fairly accurate assessment of the most beneficial keywords to your company by performing some simple searches and using free tools available to everyone.
Brain storm a list of options
The first step is to list the terms that you believe your company will benefit from the most. This step should typically be a list that describes services and products.
Type each of those potential keywords, into Google
Immediately you should get a drop-down of other popular searches, however, those same keywords will appear at the bottom of the page after you hit enter.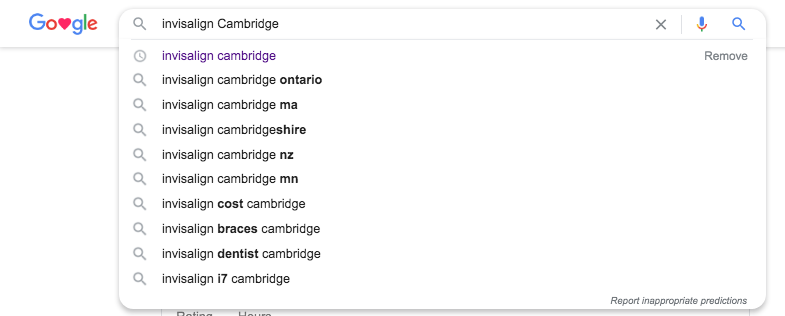 There are two things you will need to check on a search result page that will indicate the relevance and difficulty of the keyword in question.
Qualify your keyword based on the competition
Are the list of sites that appear direct competitors with your company? If a keyword is truly valuable to the industry in which you compete you should see the search result listing populated by companies with similar offerings to your own. This would indicate the keyword is a term that will generate traffic that converts to clients.
The second indication that the list of sites will indicate is the level of difficulty that your keyword represents. Are the major competitors in your industry ranking in the top 10 spots? Have these websites been around for years? Do they have hundreds of backlinks that may prove difficult to acquire within an acceptable timeframe?

You can check the backlinks of any website using Ahrefs free backlink checker. It's probably the best at producing the most comprehensive list of backlinks. If there are backlinks that you can also acquire, it's one indication a top ranking for that keyword is attainable.
Google SERP Features
Another area of improving your Cambridge SEO is assessing the type of Google SERP Features (SERP=search engine result page). Google uses approximately 20 different features on the first page of results to make information easier to find.
The major features that are most commonly found are the Local Finder, Google Ads, Carousels (video, advertisements, shopping, images) and knowledge panels.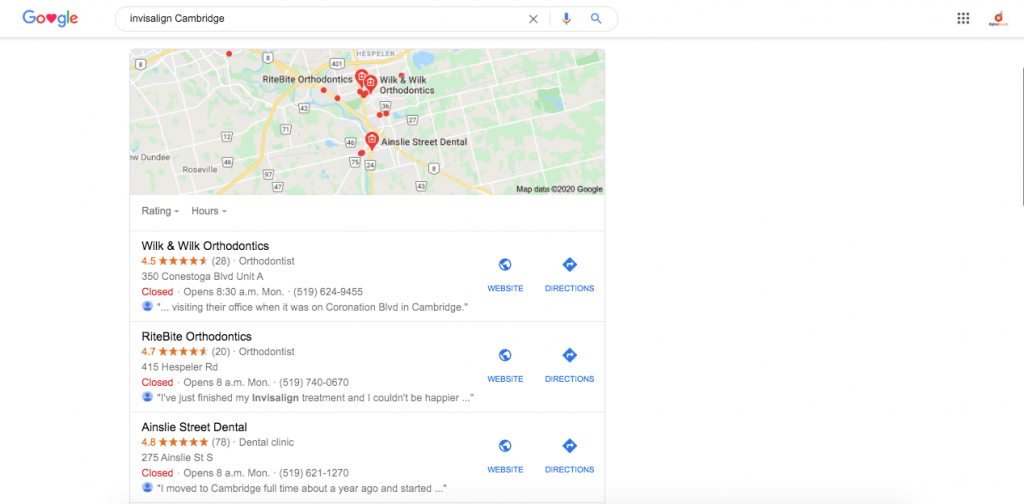 If any of these features appear for your keyword search, it is a consideration you have to make because each of these features affects how traffic distributed in a search. Each feature requires different optimization to get your company to appear in them.
Optimize your website by creating content for users-not robots
The easiest way to optimize for a keyword, is to create content that completely satisfies the user's motivation for performing the search. Whether it's on the informational level or transactional level, creating content that satisfies user intent is a major ranking factor that will have a large impact on your websites ranking.
Google will also take into account the content on your site that supports the keyword you're targeting. For example, if you're targeting toothbrushes then it would only make sense that you would address the topic of toothpaste somewhere in your content.
Why does this matter?
When people search for toothbrushes they are likely to be interested in toothpaste. It's a part of the bigger picture in the keyword topic. You can't brush your teeth without either so they are both related content topics.
The chance is if you're an expert on toothbrushes, you should have something to say about toothpaste as well. Google loves expert opinion because people are more likely to find the best information from an expert.
A user-centric approach to content creation will lead you in the right direction. When you think of your clients, and what they want and need to read about, you're able to map out the most effective content for your site.
Of course, there are many aspects of on-page optimization that need to be accounted for in order to break any barriers of communication with the search engines. There are dozens of ranking signals you can send to enhance the optimization of your page and make it more competitive in the SERPs for a target keyword.
Connect and promote your pages
When you've published content the next phase of development is to connect and promote your page by linking to it from websites that improve your ranking. Just as Google has become more accurate in determining the context of your content, they are equally as good at determining the quality of your backlinks.
The simplest approach to acquiring good backlinks is to link from websites your potential clients would likely be on. That means that even if you're not sure about link metrics and how search engines view it, create links that will allow you site to be found by people who would be interested in your services.
If you're a local business, acquire links that tie your site into your location. Links are meant to improve your credibility and authority. Link from sites that will improve your website in both departments.
Avoid linking from low-quality sites may be considered "spammy" as those types of links will have an adverse effect on your site. That means limit the directory links you build and avoid article directories or any "easy to get" backlinks.
Generate more business in Cambridge with an optimized website
The truth is, it is becoming increasingly difficult to rank highly for the best search terms that will bring in the most money without optimizing your website. Google itself recommends hiring a Cambridge SEO expert in order to make sure your website is able to be found.
There are so many ranking factors to account for when competing for a difficult keyword. Invest in SEO in Cambridge to ensure your website is on the right track to appear in searches that lead to new clients.
Christian Carere