The age of video marketing is upon us and in full swing. We've already witnessed the rise of video, which can be seen in YouTube's rapid growth over the last few years.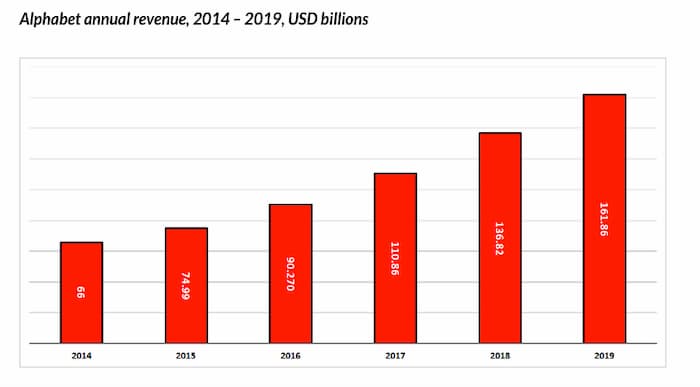 There are dozens of ways to use video as part of your marketing strategy for 2021 and finding the angle will definitely contribute to additional traffic, conversions and a larger bottom line. Read about the video content marketing trends that are taking the world by storm and which you can capitalize on in 2021.
Ephemeral content
By definition, ephemeral content expires within a certain time period. The angle is to play on the user's FOMO (fear of missing out) in order to elicit an immediate response or action. This type of content is being used more and more by marketers because of its effectiveness in getting attention. Stories have increased the time users spend on social media from 15-32 minutes a day.
For those who are dabbling in the world of influencer marketing, ephemeral content can be a less expensive way to get your content in front of an influencer's audience. Many influencers on Instagram for example, will charge less for a story (that lasts 24 hours) than an actual post on their profile.
Ephemeral content provides an accurate way of measuring the impact of an influencer's audience. The short bursts of increases in traffic and conversions can be attributed to the influencer campaign, giving investors more accurate insight into the value of influencer marketing.
Webinars
As a growing form of video marketing Webinars provide an effective method of educating an audience while providing a personalized touch (in your live stream events). Communication webinars have a conversion rate of 67%.
This marketing tool combines the concept of building authority and the confidence of your audience by educating them about a specific topic. Many webinars aim to sell products focus on showing their audience how to solve a specific problem using their product. With a first hand glimpse at what the product can do, there's a much higher likelihood that users will buy the product.
Webinars can be extremely informative and therefore repurposed into more bite-sized chunks of content to include in your marketing campaigns.
The best webinar software allows you to schedule users to watch the replay multiple times throughout the day to continue driving traffic and generating leads.
Google search results
If you've been paying attention, you may have noticed an increase in the number of videos that appear in the search results. Apart from the fact that Google owns YouTube (which means 95% of the videos are YouTube videos), there is a growing demand for video content that Google is supplying wherever possible.
Videos are appearing in searches in which the underlying user intent may be satisfied with a video. Take product searches for example. Many times a video will appear as a product review or a video on how to use the product.

Considering the fact that entire business models are built on YouTube traffic suggests that there is a massive opportunity. The first-page position on Google, as well as a high-ranking position on YouTube, can contribute to massive traffic to a website or conversion page.
There is evidence that incorporating a video on web pages will also contribute to a higher ranking on Google.
How to capitalize on more traffic from video
Obviously, creating a video is your first step. Many companies are under the impression that it takes a large investment to create a video content marketing campaign. Bentley proved this theory wrong by shooting an entire promotion with an iPhone.
Optimize your videos for SEO
Although a video has the potential to go viral or be shared enough to drive a substantial amount of traffic, optimizing your video can get your content in front of a targeted audience.
Use the basic rules of on-page optimization by including your keyword in the title, filename, description and tags.
Take your video SEO to the next level by publishing a transcript of your video within the description. The more information you give search engines about what's on your video, the more keywords your video can appear for in searches.
Include chapters to increase appearances for video snippets
A simple way to segment your video into pieces is to create chapters. Write out the times on your video that represents where topics change or where questions are answered in order for search engines to pick up on your snippet.
Simply include the segments of your video in the description with a time next to each chapter.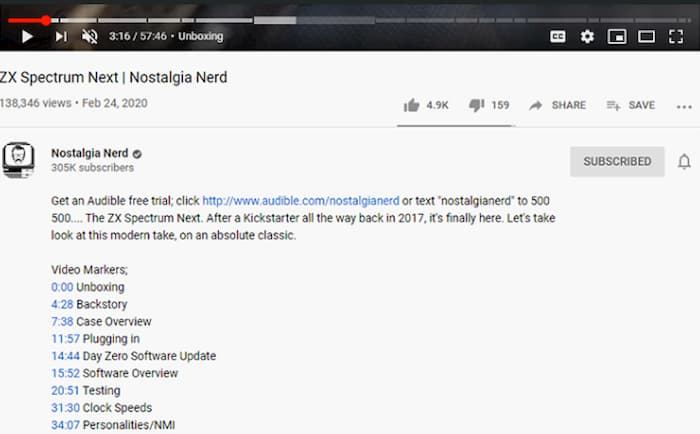 YouTube will pick up on the markings and segment the progress bar into the different pieces of content that you've highlighted.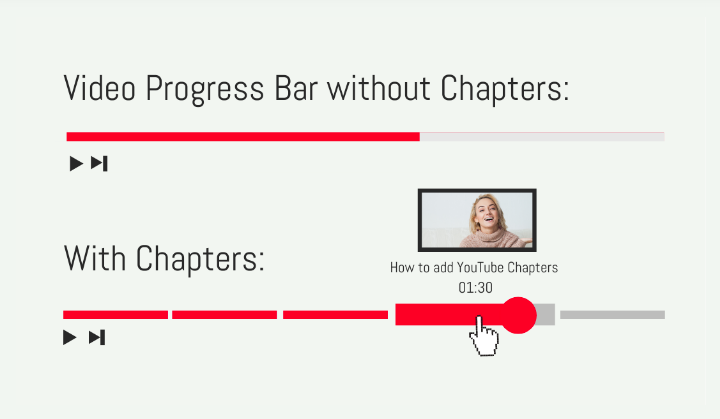 This results in providing search engines with more accurate information that can be highlighted for appropriate search queries. The segmentation of video content creates smaller snippets of specific information that is shown more frequently in keyword-related searches.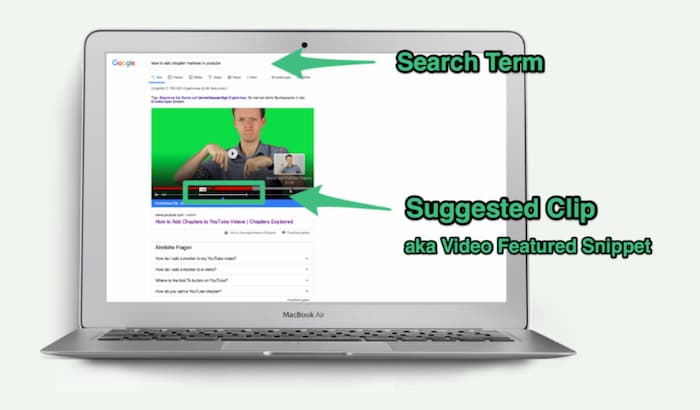 The reach of OTT
Video streaming has already been a major movement that has caused many families to switch from cable to streaming platforms. It is estimated that 87% of families now stream to their televisions and of those, 70% no longer use cable.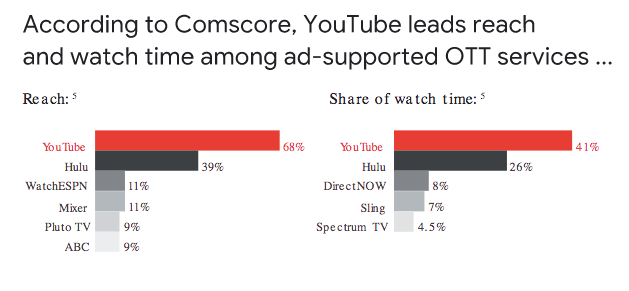 YouTube is one of the largest platforms with far-reaching implications. If you're going to advertise using a PPC campaign, it's an obvious choice to consider. The challenge becomes being able to target your ads and make sure it's reaching an appropriate audience.
Video marketing trends are too big to ignore
The world is changing, as we know it. Video has provided us with an easy way of creating content and is now the preferred method of content consumption. With the numbers continuing to rise, it's obvious that if you're not including video content marketing in your overall marketing strategy, you're leaving a lot of money on the table.
Look to use the most appropriate video content marketing trends that apply to your business. The effort you put in now will only contribute to higher margins, more leads and increased revenue.