Invest in a company you can trust to increase your traffic and send targeted visitors to your website. Digital Ducats Inc. offers SEO in Vaughan that is designed to increase revenue by ranking your site to the first page of Google.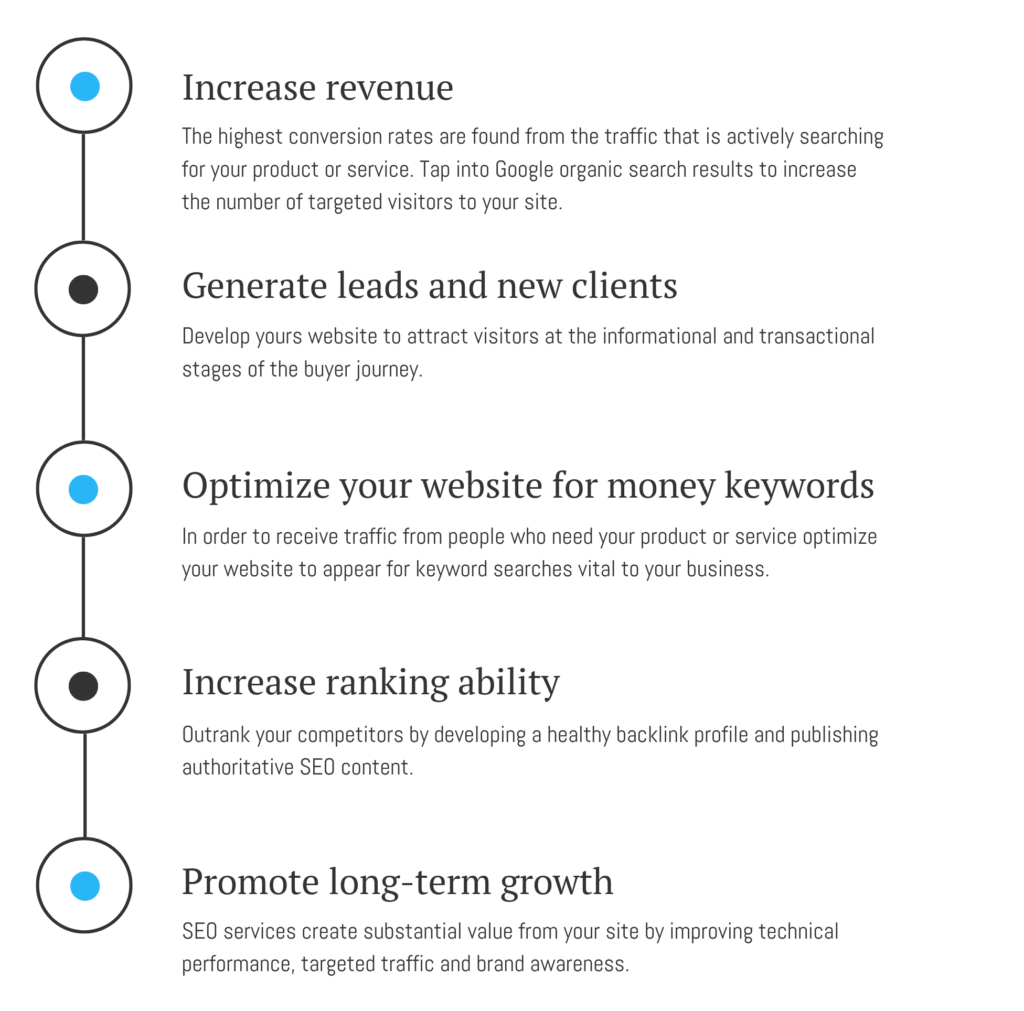 Enhance your online presence through an improved ranking. The difference between ranking on the first page and the second page of Google can mean speeding the growth of your website through increased sales and revenue.
The benefits of working with an SEO company center around growth. If your niche is fairly competitive online, search engine optimization is vital to outranking your competition. Rank higher and steal a bigger percentage of the available clicks to your site.
Our process for implementing Vaughan SEO services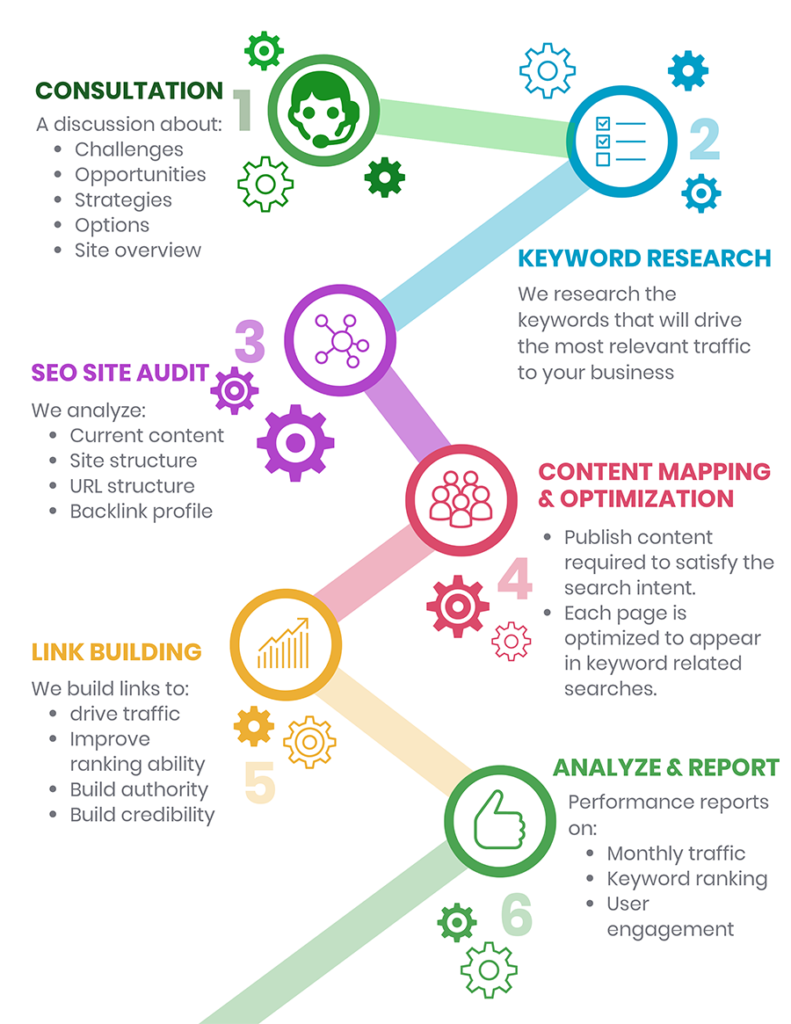 SEO consulting for Vaughan companies
One of the biggest assets of working with Digital Ducats is that you are kept up to speed with everything that is being done to your site on a monthly basis. You're never kept in the dark about what you're paying for and are educated on how your SEO campaign works and what to expect. By tracking your results and monitoring your progress, we have a finger on the pulse of your website for more control over how you earn additional business.
When a tactic works well, we scale up. When something needs changing, we adapt.
An SEO campaign with target goals gives you means for increasing the number of clients your site produces on a regular basis. The data produced from every campaign is instrumental in creating more success in your traffic generation.
Call for a consultation and custom strategy about how we can make your business grow.
Phone #: (647) 557-5002
Monday 9 am – 8 pm
Tuesday 9 am – 8 pm
Wednesday 9 am – 8 pm
Thursday 9 am – 8 pm
Friday 9 am – 8 pm
Saturday 9 am – 6 pm
Frequently asked questions
Feel free to email us with any questions you have about your website or our service. You will receive an answer within 24 hours via phone or email. We're happy to help in any way possible.
What makes an SEO company "the best" SEO company for my business?
There are many qualified SEO companies that offer similar services, but one thing that separates a good company from a great company is the communication between the client and consultant.
As a guide to making more money, your SEO consultant should be able to explain the services that are being provided, what they are doing for your site and why they are most important.
Having said that, there are many companies that aren't providing top quality services. The most important aspects of SEO can be tied into three major categories: technical SEO, content and backlinks. Your strategy should be able to be explained on how your site is improving in these major categories to produce top rankings in the search results.
Can I do SEO for my own website?
Anyone can optimize their own website. The problem is you are more likely to make mistakes that will cost more to fix than if you did it right the first time. The knowledge of an SEO professional can save and make you more money in the long run.
It is highly recommended to seek the advice of a consultant at the earliest stages of your website's development. An SEO specialist will educate you on what needs to be done on your site in order to create a stronger search presence.
How is a website optimized?
An SEO consultant will optimize a page by increasing the ranking signals that the page sends for a specific keyword. Search engines will determine the contextual meaning of a webpage and make a judgement on how relevant it is to a search query and how well it satisfies the user's intent of the search.
SEO specialists will improve the contextual meaning content, keyword placement, inbound links and outbound links. The adjustments to each of these aspects are gauged by what search engines are currently ranking in the top ten for the desired keyword.
Every keyword presents a different set of intentions the search could possibly yield, which alters the search engine ranking algorithm. An SEO expert will analyze what's working to rank a page in the top ten on the first page of search results and make changes to mirror the ranking algorithm.
What is the best way to find an SEO company in Vaughan for my business?
There is no better way to find an SEO company than to consult with a few professionals and listen to what they are offering. Even if you have limited knowledge about SEO, the best thing you can do is get educated on how it works by reading industry articles and talking to SEO consultants about what they will do for your website.
What can I expect from investing in SEO services?
Digital Ducats Inc. offers transparent consulting and an easy to understand approach to making more money with your website.
You can expect to get a list of keyword options that we believe will drive traffic already looking for what you offer.
In the beginning stages of your SEO service, you can expect to work with a consultant on developing content that will be published. Your site will increase its capacity to answer questions related to your industry, attracting more visitors who are typing in questions in which you have answers.
As your site grows in with SEO content and acquires more quality backlinks, so will the traffic that is generated from an improved ranking. The increased search visibility gets your business in front of more eyes, leading to more phone calls and increased sales and revenue.