Digital Ducats provides SEO in Pickering that results in more phone calls, increased sales and more clients walking through your doors. Take advantage of the additional traffic to your website from being on the first page of Google.
The services we implement result in the growth of your business. Our strategy is based on organic, white hat practices that are proven to build the credibility and authority of your website.
What are the benefits of Pickering SEO services?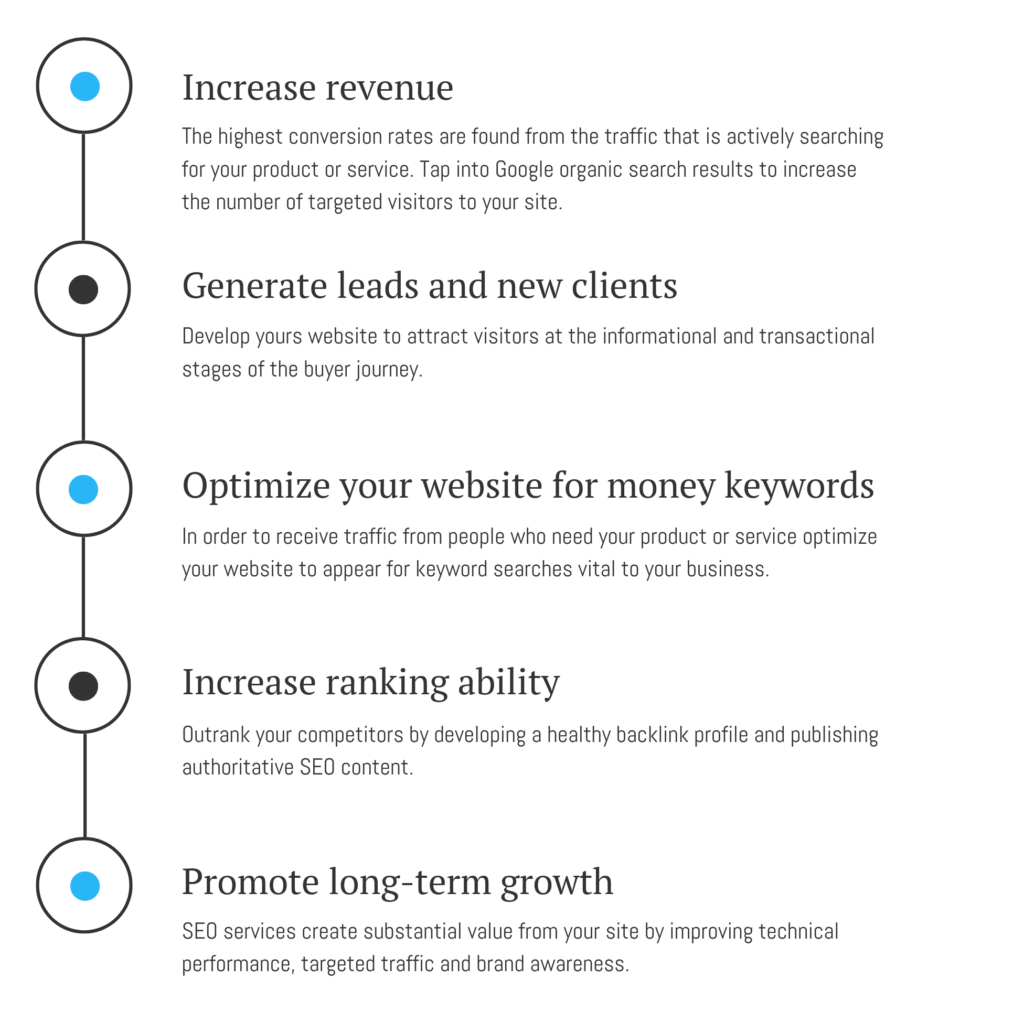 Capitalize on new client opportunities
A consultation identifies the opportunities that are available for your company to grow. We conduct a thorough and exhaustive analysis of your industry and its top performers to create a stronger competitive edge.
Through competitive analysis, industry trends, and experience, we develop a strategy that allows you to reach the ranking and traffic goals necessary to get you more business.
The two biggest ranking factors on Google are 1) content and 2) backlinks. This fact alone shapes the primary focus of your strategy and is part of the reason why your rankings are long-lasting and proven to work in every industry.
Our process for SEO in Pickering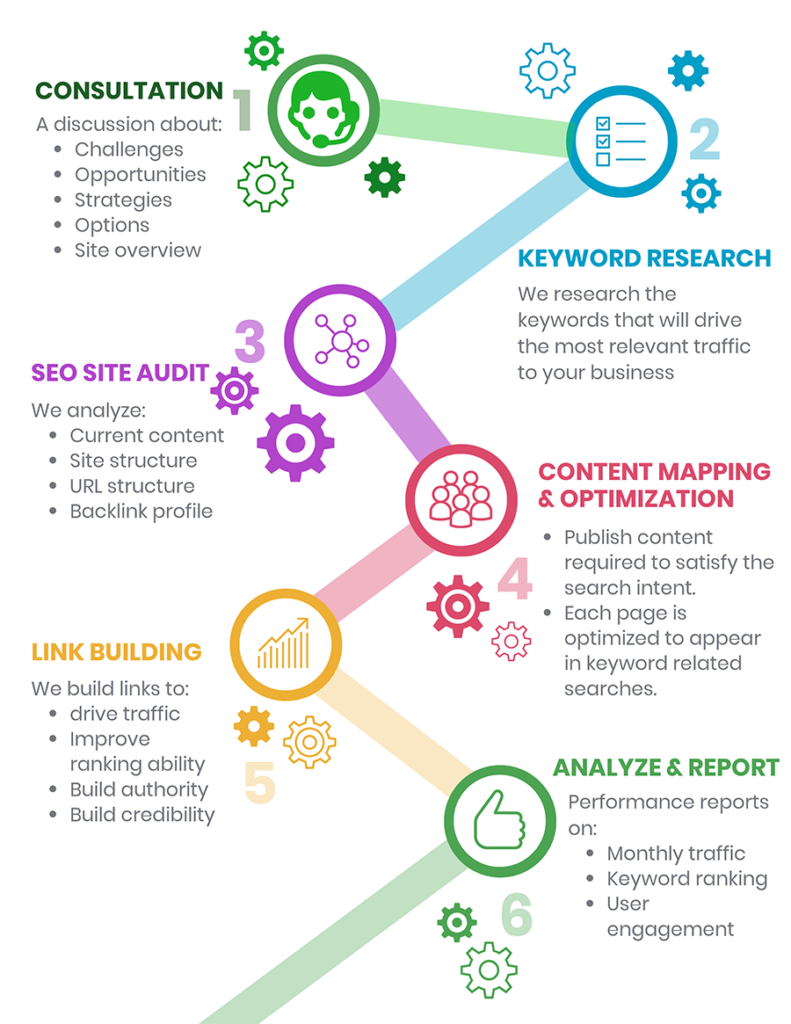 Build credibility and authority
One of the hardest parts of the industry is getting past the fact that results take time. In order to build the credibility and authority of your site, there has to be an organic and natural growth of content and backlinks.
A major part of the strategy we implement is optimizing your content to reflect the keywords you're targeting. If needed, we publish SEO content on-site and off-site to broaden the reach you have on keyword related topics and generate interest in your business at each level of the buyer journey.
Proven SEO solutions for Pickering companies
The solutions we offer are backed by experience. We know what creates top rankings because we've ranked hundreds of pages to the top of the search results.
Keep in mind that websites are doing one of two things; moving forward or moving backward. There is no standing still because if you're not improving your online presence, someone else is gaining on you.
If you have any performance-related questions about your website or SEO services in Pickering, we're always available to give you the answers you need.
Call for an assessment of what we can do for your business.
Phone #: (647) 557-5002
Monday 9 am – 8 pm
Tuesday 9 am – 8 pm
Wednesday 9 am – 8 pm
Thursday 9 am – 8 pm
Friday 9 am – 8 pm
Saturday 9 am – 6 pm
Frequently Asked Questions
What will SEO services do for my business?
Your business will grow from the additional traffic that is driven to your website. SEO services involve researching and targeting the keywords that will make your company the most money.
By optimizing the pages on your site you give search engines the necessary information to rank your page highly for specific keyword phrases.
If your niche is fairly competitive, our services build the authority of your site to outrank your competition and climb your way to a top position on the first page of Google.
When more people can find your website for search terms that describe your product, your business grows from additional new clients and increased revenue.
How do I know what Pickering SEO company is the best fit for my business?
Speak to an SEO consultant. Educate yourself about how SEO works in order to understand the process and what is involved in generating traffic. There are a lot of good companies out there, however, choosing the right company will come down to being comfortable with the strategy they've laid out.
Avoid cheap SEO companies with no reviews. You will end up paying more in the long run if they end up ruining your site from old, outdated practices.
Do I choose my own keywords?
The short answer to this question is yes, ultimately you have the final decision on what keywords your site targets. However, an SEO consultant should bring a few options to the table.
Our recommendations are based on the level of competition and the best traffic opportunities available. We also determine what keywords your competition is ranking for to present more options.
As a business owner, you have great insight into what your customers are looking for and how they might describe it. As your SEO specialist, we find different days they're searching for it on Google. We present the options and you make the final decision.
How long do I need to pay for SEO services?
As long as you want your business to grow, you should invest in SEO services. There are no contracts for monthly services. Each month of SEO you invest in makes your site more accessible, more authoritative and more valuable as a web property.
To experience the full effects of SEO services and get top results, typically takes 6-9 months. To start seeing your traffic grow can be anywhere from 1-3 months, depending on the current status of your site.
How do I know if SEO is working?
Every month you receive an analytics report on the status of your website. The overall goal is not just traffic but traffic that leads to goal conversions. You can monitor the progress of your site based on these reports. A report will indicate the overall traffic, where it came from and the number of goal conversions. You have the option of adding anything specific to monitor the development of your site.