Every client has a custom tailored strategy made specifically for their business. We identify your target audience and determine what they would type into search engines when looking for your services.
We optimize your website to appear in the search results for the key phrases that are related to your services and products. We develop your site on a monthly basis to continuously improve the quality and quantity of traffic your website generates.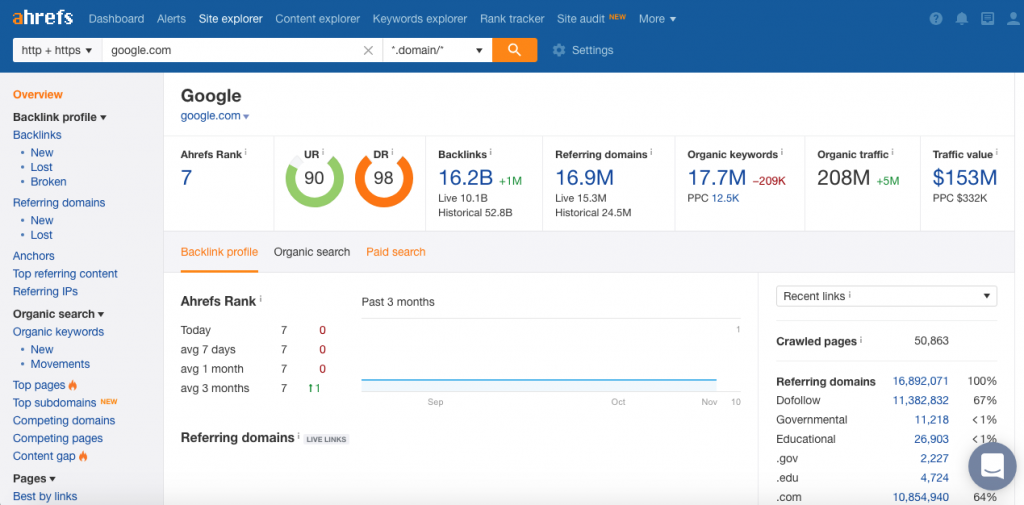 Analyzing data
A website audit will identify the strengths and weaknesses that affect your current ranking. Your competition is evaluated in a comparative analysis to benchmark specific areas that will affect the performance of your site in search results. We address the areas affecting your appearance in the search listings for the most relevant search terms.
We monitor the monthly statistics your website generates to adapt to constantly changing variables. We keep track of changes in the volume of traffic and fluctuations in ranking to measure the performance of your site and maintain progress in our ranking strategy.
Keyword research
We analyze reports of search terms frequently typed into search engines. We select the most appropriate search terms that will match your business to the people looking for your service. The most relevant key phrases should match the content of your website to generate targeted traffic. By incorporating descriptive summaries of your services and products we include a wide variety of search terms that can be used to match your site in searches related to your business.
Onsite optimization
Your website is optimized in order to be listed competitively in the search results for your industry specific services. Details of your web pages are written and organized in a format for the search engines to access and read efficiently. This information is used to match your site with search queries as well as provide a descriptive summary of your business when it's displayed in the search listings.
Google My Business
The first three spots in a local business search are selected from Googles local business index. One of the selection criteria for determining which businesses are listed in these spots is location.  Getting your company set up in the local index is a service that increases traffic to your site and targets the visitors from your locality.
Review sites and local directories
Your website is submitted to local directories and review sites that are appropriate for your company. Your website gains valuable referrals by being listed on these local directories, which increases the visibility of your business in search results. The top review sites and well known directories are websites that can add to your online presence and can provide additional sources of traffic to your website.
High authority backlinks
High authority websites are only linked to your site to provide a high quality back linking profile if necessary. The initial competitive analysis will indicate whether this aspect of our service is required. If the competition is very high between websites in your niche, we use this practice to give your website a competitive advantage. These backlinks give your site a high powered boost in authority and act as a referral that will increase the authority of your site.
Monthly monitoring
We monitor the effectiveness of our marketing strategies and watch for changes in the volume of traffic and new users to your website. At the beginning of every month a performance report is generated and sent to you so you can track the progress of your website.