Developing a reliable backlinking strategy can present a few problems when you want to build links in large numbers. The proven ways that are the safest also take the longest to acquire. Here are the options for the fastest way to get your site ranked in the search engine results pages.

Before you build one link to your website, plan out your backlinking strategy by scheduling the links that you have control over. One of the things you need to avoid is being flagged for an unnatural linking pattern so planning where you get your links from and at what time can help to disguise any attempt at link schemes. There are a few ways to link that are completely safe and considered "whitehat" backlink methods.

Use trusted links from authority sites
Although directory links have lost the strength they once had, they can be an effective way to starting a linking strategy. There are still plenty of high quality directories that can provide a decent backlink to start your campaign.

The overuse of directories have lead to a demotion in the value they offer when search engines assess your website. Strategizing the timing of a link from a directory can help with how you control link velocity. Link velocity refers to the average time between the links your website is receiving and by staying aware of the speed in which you website acquires backlinks you can make it appear as natural as possible-showing acceleration at the right time.

Being selective with the directories you choose will also play a big part in how effective a link from a directory is for your business. Th sign of a good directory is one that is selective in who they accept into their directory. The best directories will review your submission to qualify your business as legitimate. There may even be a fee associated with the directories that have more ranking value.

One way to identify the directories that are helping to rank is to check the backlinks of the top ranked websites for your desired search phrase. If there are common directories among the top performers, it's an indication that those specific directories can benefit your website.

Reach out to recognized voices in your industry
One method that can get you can safely acquire high authority backlinks is by reaching out to bloggers. Create a list of bloggers that produce related content and reach out to them about sharing your website. There is of course an element of being strategic in how you write your email because you don't want to come across as someone looking for a free handout.

A strategic approach is to read some of their work and before reaching out, comment on their articles. Make your comments meaningful and provide insight to show you have actually read the article and are contributing to their message. Most bloggers will notice when comments appear on their article so it will serve as the initial ice breaker. Consider the fact that the comments you make on their article is where you're making your first impression-so make them count.

Research the links that the blogger used to link out to in their articles so that you can tailor some of your content to be an improved version to what they've linked out to already. Make sure you already have good content written on your website that is a good match for the bloggers audience. When you write your email you should compliment them on their work and mention the links to the content you've written that they would find useful. This way you can ask them for a mention or a link to your site and it will be useful for them since they now have an improved resource.

Leverage the authority of related blog sites
Guest posting is a source that can provide links from quality websites. There are dozens of websites in every niche that publish content and welcome articles from guest authors. Each blog will have their own criteria such as word count and may even narrow the focus for the topics that they would like written for their blog. Finding websites that accept articles is as simple as searching google "top websites that accept guest posts." You will come across a dozen sites that have created lists of the blogs that accept articles from guest authors.

Guest posting is an important aspect of building authority and credibility as a professional in your industry. When you publish an opinion or a good strategy that demonstrates your expertise there are three positives that come out of the accomplishment.

One advantage to guest posting is you establish yourself as a voice of authority in your industry by being published on a third party website. Your company looks good being being featured on another website for what you have to say about a topic related to your business.

This leads to the second advantage which is a stream of visitors from the blog site. If people like what you have to say they will end up on your website to hear more. This adds to your total volume of traffic and the visitors are highly targeted since they have already read about your company.

The third advantage is the backlink which improves your websites ranking in the search results. Most blog sites have high domain ratings and in some cases high URL ratings. Getting a backlink from a highly rated blog site will push your websites metrics up which in turn boosts your authority and improves your ability to outrank other websites.

Following the methods above are among the safest methods for backlinking and should leave you in a desirable ranking position. Riskier methods need to be mentioned however and that is the use of expired domains.
The term PBN may elicit some bad memories since they were officially targeted in 2017, but I'm not suggesting you build a private blog network. PBN's are too risky to use in a long term strategy although they can still provide value in ranking websites if they fly under Googles radar. If they are exposed-your site gets penalized. Instead of risking a penalty by building and linking to PBN's-use their backlinks to get the most of what they offer.

Private Blog Network websites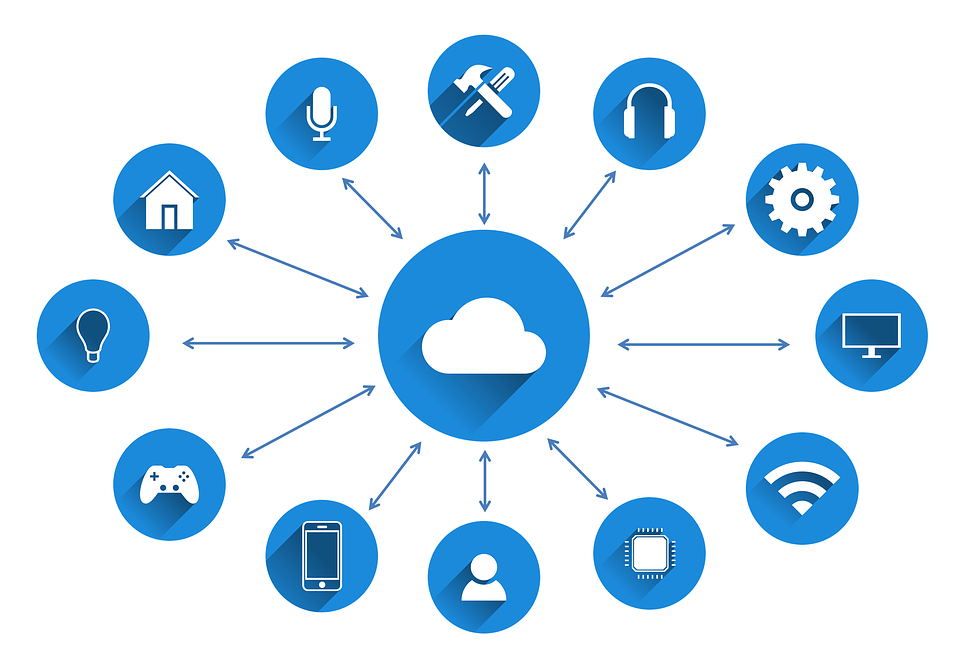 PBN sites worked amazingly well and were a huge asset and resource in ranking campaigns (before they were targeted by Google) because they gave developers a way to control their backlinks. PBN websites are built from expired domains that had powerful backlinks which could provide a money site with a powerful link. Google has been able to expose these sites through a variety of clues such as the digital footprint left when building sites through ownership, registration, hosting, how thin the content of a site was, the date of registration, unnatural linking and the list goes on. To sum it all up, PBN sites are still being used because of the positive effect on ranking, however, if they are exposed by Google-all sites linking to it are penalized.

Find valuable links in expired domain backlink profiles
A PBN site technically will still be effective if disguised correctly but the safest way to make use of its power is to extract the links that give it high metrics. Sites that sell expired domains (such as Godaddy auctions, expireddomains.net, flippa.com) will allow you to suggest keywords and make lists of URLs to analyze. You will need software to analyze large lists of domains (Ahrefs is one option that works extremely well).

Copy and paste a list of domains into the batch analysis and it will produce the metrics for all of the domains. Export the list in a spreadsheet and start filtering out the domains that have no backlinks, low metrics and sites that show any indication that a penalty has been issued.

Once you have a target list of potential domains you will need to plug them in one by one and inspect their backlinks. You are looking for quality links that have a high URL rating and/or a high domain rating. The links should be related to the content of your website in order for it to qualify as a good backlink.

When a website links to another website that doesn't exist a 404 error is generated, which hurts their SEO and in turn will negatively impact ranking. This is where the opportunity lies in extracting links from expired domains. All of the good backlinks you extract from an expired domain are linking to a web property that no longer exists. When you find a good link you can reach out to the site owner with something to offer them.

Your email should basically inform them that they are linking to a domain that no longer exists and you can ask them to replace that link with a link to your website. This process is a very tedious, labor intensive process but it's a numbers game and can produce a lot of high quality backlinks when applied correctly.
Blog commenting still has a place in a backlinking strategy
Posting comments on other blogs could get you penalized if each post has a backlink to your website. Many blog comments will ask for your website URL when you sign in to comment so every comment you make will serve as a backlink. If Google sees a large number of backlinks from one website it looks unnatural and your site will be penalized.

It's not so much that you need link diversity as much as you need a backlink profile that looks natural and indicates your website is providing value. Google's best practices suggest that backlinks should be made to your website because it is being shared by multiple domains. If you are going to be active in commenting on a blog, do not include the link to your website in your name or you will accumulate a large number of unnatural links.

Use comments to build your notoriety within the niche you compete. There are a lot of authority websites that have great articles which get a lot of traffic. Provide value in your comments so that people who read them are likely to take a pearl of wisdom away with them. Comments could also provide traffic to your site so keep that in mind when you are commenting. It's important to contribute value to the article so make it thoughtful and worthwhile for the author to read as well as the people reading the article.

Use a 301 redirect to amplify your domain metrics
Redirecting a website can be a risky business but it still holds value because if done correctly can boost the authority of a website. Finding domains to apply a 301 redirect mirrors the strategy for analyzing the expired domain. There is a lot of labour-intensive work involved to sift through the backlinks of domains to find the ones that will contribute to increasing the authority of your website. Where we take the analysis a step further is rather than just look for backlinks that will help your website, it's necessary to identify the backlinks that will hurt your website as well.

When you are plugging each domain in one at and checking the backlinks, look for high numbers of backlinks coming from any one single domain. Many websites will "cook the books" and inflate their authority by getting tens, hundreds or even thousands of links from one website. This is definitely what we call "spammy" links and these types of websites will actually transfer a penalty to your website.

Another indication of a website that has fake metrics is when their best links are coming from websites that link out to a million other websites. It's very common to see "link farms" propping up a website's authority which is any page on a site that has over 15-20 links to unrelated websites. If your website is linked to these pages you will definitely suffer a drop in ranking.

Once you have found an expired domain with great backlinks and haven't been penalized there is one last check to perform to make sure it will be useful for your website. Make sure the domain is indexed in order for it to have any impact on the authority of your site. To check if a website has been indexed type into Google "site: yourdomain.com" If the site has pages indexed they will appear in the search results. If other websites show up its bad news and the site will need to be indexed to be of any value.

Sometimes it's enough to register the expired domain again to get it indexed-but it doesn't always work out that way and more measures need to be taken to get the site indexed. The best thing to do in most cases is to leave it and move on and find another domain.

Contribute to a reporters article
There has been much discussion about using HARO as a backlinking resource. Help A Reporter Out is basically a website that sends you a daily email with a list of topics reporters are covering in which they need information for their story. As a member of the site you can choose the topics for which you are an expert in and can provide advice and information in exchange for a backlink.

The downside to this method of backlinking is it can be quite a time-consuming process and you may write a good many responses before you actually get a backlink from a reporter that uses your tips.

Conclusion
As you can see there are many options available in acquiring backlinks. The best practice is to schedule your links in a way that they pick up speed in the intervals in which they are made. Use links that are under your control and never pay for links as they will get your website penalized. A backlink profile should appear natural so as not to arouse any suspicion from Google.

By successfully acquiring quality backlinks via the whitehat strategies you will enjoy long-lasting results in a competitive position in the search engines. For those who need a more competitive edge and need to build links on a larger scale, tread carefully when using the methods that can lead to penalties. There are many methods that still work effectively as long as precautions are taken to fly below the radar.