Group pages according to search intent
On page optimization
Technical optimization
Delete or redirect old/underperforming posts
Create effective titles
Optimize different forms of content
Incorporate video
Guest author
Publish link bait
Publish long-form evergreen articles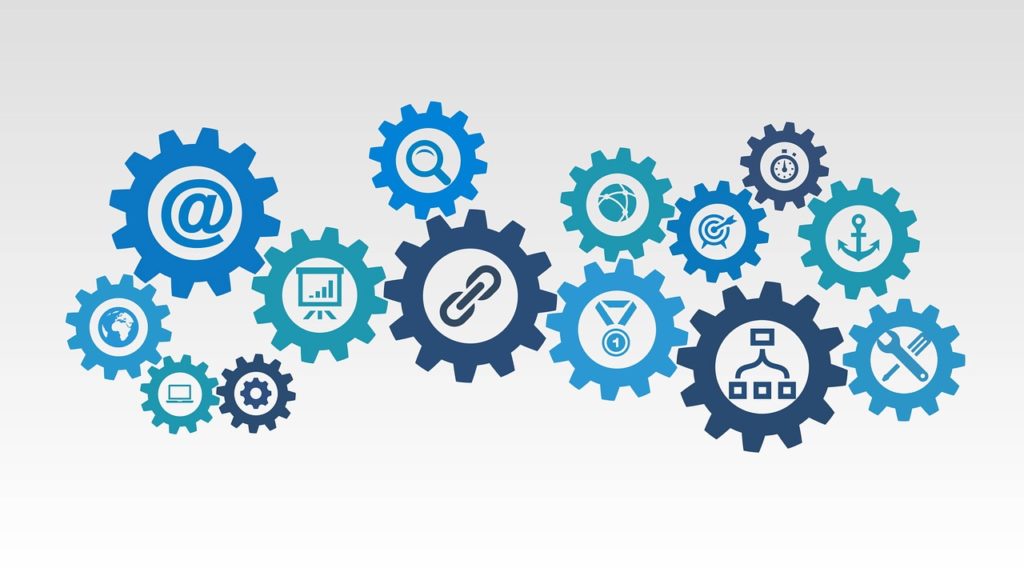 Group pages according to search Intent
When you build content on your site your keyword research will give you the blueprint for pages that perform competitively. Part of your due diligence is to create a list of as many variations of your key search phrases that all satisfy the same intent of the user.
Search engines use latent semantic indexing as part of their algorithmic assessment of the content on your site to conclude the quality of your response to any given search query. Include as much related content to your keywords along with anticipated questions that might result in reading your content to be as comprehensive as possible.
On-page optimization
It may sound like a no brainer but do a double check on your meta tags such as title, URL and description. Although the meta description is not considered a factor in over or under optimization, it plays a large role in your click-through rate when your website appears in the search results. Use LSI keywords and make your description compelling to draw the click.
The title should include your keyword as well as in the URL in order to optimize your page. Any images or subtitles should also include related search terms to fully enhance your optimization.
Technical optimization
We are now fully emerged in the mobile era where speed counts for a lot in a users experience. Websites that are not made for mobile devices or responsive in design will suffer a demotion in rank. The page speed of your site needs to load in under 3 seconds in order to meet what is considered the standard.
Using CDN's (content delivery networks) like Cloudflare and WordPress plugins such as W3 Cache will speed up your site by prioritizing the load sequence. Image compression is a primary suspect for adding time to your page speed. Reduce all image sizes and use formats that are allow for quick load time such as PNG, JPEG and GIF.
Delete and redirect old/underperforming posts
Search engines factor in more than 200 different ranking signals when assessing your website. The click-through rate, bounce rate and average amount of time a visitor spends on your site are metrics that contribute to your ranking.
Improve your statistics by deleting pages and posts that have low values for the CTR and average time spent on the page. The data for your website's page performance can be found in a Google Analytics report (you should have this installed or some other form of tracking software).
Create effective titles
The title of your articles is a massive factor in whether your article is read or not. A title should summarize your article and indicate what a visitor will obtain after reading it. A catchy title will improve your click-through rate tremendously and encourage more traffic to your site.
Optimize different forms of content
The options to generate traffic from Google's search index is not limited to writing articles and can include ranking videos and images to create alternate streams of traffic. Keep your website engaging and creative by posting different forms of content such as videos, images infographics and podcasts and optimizing them to rank in the search results.
Incorporate video in your posts
Video is the preferred method of learning when compared to reading articles. Including video in the posts you publish will improve the time a visitor spends on your page which contributes to your ranking and will increase traffic.
Become a guest author
Being published on an established website will build your credibility as well as your ranking. Many websites will offer a dofollow backlink in a guest author bio. The referral traffic from a popular website is an added bonus to the increase in ranking your site receives (assuming the website that links to you has high authority and is giving you a dofollow link (nofollow means Google won't count it) Writing high-quality content is a requirement for most authority site-beware the sites that don't have strict writing standards.
Publish link bait
Link bait is content that is so good that other publishers and websites can't resist but to use your content on their website. If they are acting ethically they will attribute the content to your website and provide a link. This method of obtaining backlinks is the best way to naturally gain backlinks and improve the traffic your site receives.
Publish long-form, evergreen content
Statistics show that long-form content performs better in search results. They are shared more often in social media and typically writers are able to better satisfy search intent through greater detail in the points of discussion. Evergreen content becomes an asset to your website because the topic is timeless which allows the article to retain value for readers. Evergreen content will continue to build traffic to your website over time by serving as a resource for new and returning visitors.
Optimizing your website is an ongoing process that can take years to perfect. Speak to an SEO consultant about how SEO services can accelerate your company's growth through an increase in traffic.
Please follow and like us: